.NET Full Stack Engineer (.NET + React)
Project description:
Platform designed to conveniently book maintenance or repair appointments for BMW, Honda, and Ford cars. Applying airline industry revenue management techniques, it efficiently organizes price service requests to maximize profit.

The platform enables users to manage the following activities:
fill in less popular appointment slots by providing incentives and discounts
manage all service locations from one centralized place
use smart reporting and analytics to improve pricing margins and schedule a time to check in with customers and offer all available services efficiently
Skills:
.NET Core 3.1, PostgreSQL, Entity Framework Core 3.1.9, .NET Core Identity,
Clean Architecture, CQRS with MediatR, FluentValidation, Mapster, Quartz, Amazon S3, Serilog, Swagger, GitHub, TeamCity
JS, TS, CSS, React 16, Redux, Redux Toolkit, JSS, Material UI, moment.js, Axios;
we expect you to have a good English level for speaking and writing (at least a strong Intermediate level)
Benefits:
Challenging work in a developing company
Exciting projects involving the latest technologies

Professional skills development
Friendly, modern, and comfortable office

15 working days of vacation and 10 sick leaves per year
Flexible working hours

English lessons
Company outings and teambuilding



Volodymyr Andrieiev
Share this vacancy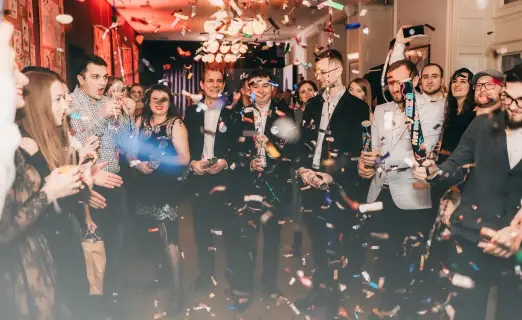 devabit is something more than an ordinary software development company. Behind this title, there is a whole universe of funny office moments and exceptional individuals.
DEVABIT: about
our company
Would you like to unveil the true devabit and see what it is really like to be a part of #devabitfamily? Then, read on to see our company through the eyes of our coworkers. Let's explore it together!
See more
it's time to go beyond the new horizons with devabit family
THANK YOU! WE RECEIVED YOUR RESUME.
Sorry
something went wrong
One of our consultancy experts will get in touch with you shortly.
Please visit our career page to learn more about the opportunities we provide.