Linguistic Quality Control (LQC) Services We Handle
Linguistic quality control includes a multitude of different checks. Fortunately, we cover all of them.
Automated Verification
Punctuation check (double spaces, brackets, trademarks, etc.).
Length comparison and verification.
Repeated word removal (if needed).
Missing/inconsistent symbols and numbers.
Manual Verification
Numbers and units format verification.
Forgotten, empty, inconsistent translations.
Capitalization.
Tag comparison.
Terminology and language consistency verification.
Spelling check.
Quality Control Procedures
Correcting multilingual documents.
Proofing.
Formatting and style improvement.
Compiling online aids and linguistic instruction kits.
Linguistic and functional debugging.
Re-used of previously-made translation checklists.
Manual and automated verification.
Linguistic Quality Control (LQC) Services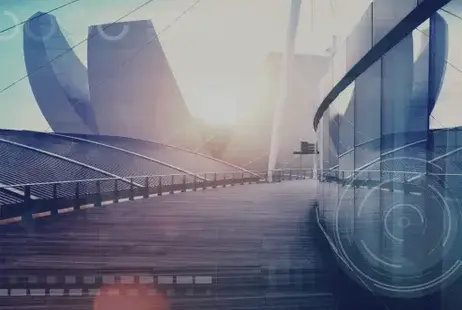 in Action
Our experts work hard to make information easy for you and those you serve.
1

Client Requirements

There is no doubt that proper planning and requirements analysis are the keys to successful cooperation. In this regard, we build mutual trust and define your needs. Your views, ideas, and pain points provide an excellent foundation on which to plan the work ahead. Finally, after learning the specifics and setting the overall goals, we are ready to present the primary offer.
2

Terms and Conditions

We start with a baseline definition and benchmarking, continuously monitoring improvements. This enables us to achieve a low defect rate while always focusing on efficiency and results. Then, we link benchmarking and KPIs through obtaining best practices as a basis for fixing measurements or assessing the level of optimization. In the aftermath, we are ready to scale the conditions and discuss service-level processes.
3

Document Finalization

Upon negotiation completion, we move to the finalization of legal and supportive documents. Just a little bit of paperwork and voilà — both parties enter a mutually beneficial agreement. At the same time, this essential documentation step signifies the start of the actual work, so here legally starts your journey with devabit.
4

Implementation Plan

While the document finalization is already left behind, it is time to develop a step-by-step checklist to prepare for the project's initiation. Therefore, we create a detailed implementation plan to highlight all necessary aspects such as task responsibilities, delivery dates, required time, and monitoring process.
5

Execution

Once the main milestones are set, we start the actual realization of the plan. Additionally, the recruiting process might be checked along with the qualification of each team member. When the checklist is completed, we begin service provision. The client receives regular reports upon the agreed KPIs while we monitor whether the quality standards are maintained.
When Does Outsourcing Linguistic Quality Control (LQC) Services Become a Benefit?
Backed by years of experience in delivering BPO linguistic quality control services, we apply industry best practices to reach superior results.
01 / Shift the Focus to Your Business
When you prefer your employees to fulfill and concentrate on core business responsibilities.
02 / Manage Your Data Efficiently
When you desire to organize your data and get its expert analysis.
03 / Obtain Value for Money
When you are looking for highly talented business analysts for lower operational costs.
04 / Get First Results Quickly
When you require a risk-free and fast engagement.
05 / Well-Established Resource Allocation
When you prefer flexible and dynamic ramp-up/down of resources.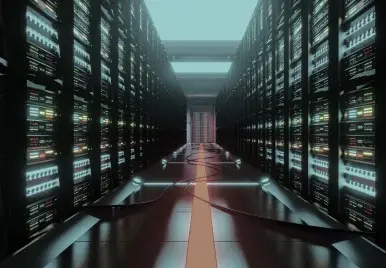 Linguistic Quality Control (LQC) through the Prism of Industries
We have been serving diverse industry verticals for years, so our BPO company is a universal soldier in delivering specialized linguistic quality control solutions.
Take a Look at Our Linguistic Quality Control (LQC) Success Stories
We create meaningful changes for humanity through smart and perceptive linguistic quality control solutions.
Frequently Asked Questions
Simply stated, linguistic quality control may be described as the process of reviewing translations by following a specific set of methodologies or schemes in order to determine whether texts contain any objective errors. Therefore, LQC is aimed at assuring that translations meet the particular quality standards as well as the client's requirements.
Providing First Results Quickly
We wisely combine the best quality control and manual checks for the quickest and most efficient results.
Our quality controllers are experts and work strictly following the predefined guidelines and termbases.
Our solutions are tailor-made and adapted to fit your needs, deadlines, and budget perfectly.
We provide high-quality results to showcase your products and documentation.
We carefully compare source and target documents to assure excellent results.
We ensure customized results that are service-focused on your industry quality standards.
All data is considered confidential and is dealt with as such. We respect strict procedures and protect our IT systems with the latest techniques.
In fact, translations should ideally represent the message of the original text, so it is definitely the primary purpose of all translation services. Thus, here quality control comes for help. Thanks to various QA techniques, it is possible to ensure that translation conveys the fundamental idea of the original text as faithfully as possible.
CONNECT WITH US WE'RE READY
TO TALK OPPORTUNITIES
THANK YOU! WE RECEIVED YOUR MESSAGE.
Sorry
something went wrong
One of our consultancy experts will get in touch with you shortly.
Please visit our portfolio to know more about us and the solutions we provide.
Trusted by