BPO Company that Cater to All Your Business Needs
Each company is unique, so requirements also vary from business to business. Fortunately, with such a broad scope of specializations, we can find the best solution for everyone.
5 Reasons to Choose Our BPO Company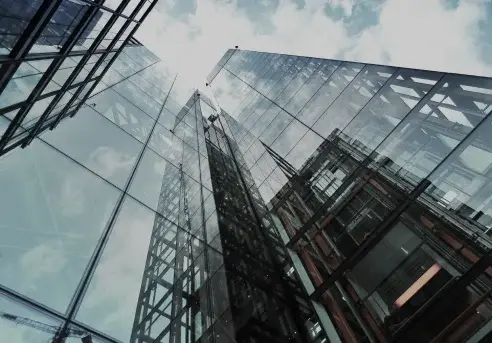 for Your Next Market-Leading Solution
We understand that selecting a trustworthy BPO service provider may be a challenging task. We don't insist. Instead, we just show how devabit can give a new breath to your business.
1. Your Intellectual Property, Our Expertise
Data is the engine of our services. Every day we process dozens of data of any type and size to deliver the first results quickly. However, it is essential to note that we give the highest priority to data security and confidentiality. In the light of such a safety-oriented approach, your intellectual property is always secure in the hands of our talented experts. While you fully control your intellectual property, we constantly make your data thrive.
2. We Support Businesses on Their Way to Success
Success... This well-known word appears to be the absolute goal for all companies regardless of their niche. However, we understand that business is not only about the final destination. By contrast, it is a long and costly path full of challenges and difficult decisions. Luckily, our BPO services ease your way to success due to various benefits such as cost-efficiency.
3. Tailor-Made & Client-Centric Assistance
We see BPO as a business process optimization rather than business process outsourcing. This crucial understanding helps us build customized solutions and take ownership at all stages of the engagement. As a result, our experts always find a unique approach to each client. Before anything else, we are a tech company, which is why process automation is in our DNA.
4. We Put an Emphasis on Your Needs
With outsourcing, there is no need to spend additional resources on all tasks and therefore freeze your business energy. Instead, we will take care of everything, so you can focus only on improving the business, creating new customers, and business development. We combine the power of mature workflows and modern infrastructure for quick and robust support of your company.
5. Transparency Is a Must
We respect your desire to grow & innovate your business. For this reason, our BPO company offers fair rates and total cost transparency. In fact, there is no BPO service without customer-centricity, and that is a warranty for incredible business process outsourcing solutions we deliver to our clients from all over the world. At the same time, such a transparent approach to cooperation enables us to meet our quality guarantees.
Frequently Asked Questions
BPO, which stands for business process outsourcing, is a subset of IT outsourcing that involves contracting operations on fulfilling business responsibilities with third-party service providers. These business responsibilities may include human resources management, accounting, customer support, etc. BPO has its roots in almost all industries such as manufacturing, information technology, financial services, engineering services, to mention just a few. As the modern business environment is rapidly changing, companies are looking for new ways to optimize their costs, and BPO plays a significant role in this aspect. Companies outsource a wide range of services from the low level, which includes customer support, to the high level, which includes market research and analysis and requires a highly skilled workforce.
BPO can cover a wide range of services from the low level, which includes customer support, to the high level, which includes market research and analysis and requires a highly skilled workforce. In this way, everything depends on the specialization of the BPO vendor.
Many large companies and businesses choose BPO for their own reasons, as every business owner has their own individual choice perspective. However, the primary motive for everyone is to grow and expand their business with fewer expenses while focusing only on the main goal. Therefore, taking multiple benefits of BPO into account (reduction, efficiency, flexibility, etc.), more and more companies are choosing to outsource business operations.
CONNECT WITH US WE'RE READY
TO TALK OPPORTUNITIES
THANK YOU! WE RECEIVED YOUR MESSAGE.
Sorry
something went wrong
One of our consultancy experts will get in touch with you shortly.
Please visit our portfolio to know more about us and the solutions we provide.