Services Handled by Our Data Conversion Specialists
Data converting includes a multitude of different aspects. Fortunately, we cover all of them.
HTML Conversion
Our data converting specialists transform PPT, Text, Flash, RTF, Image, PDF, and Design files into HTML format.
Document Conversion
Our data converting specialists transform Document Imaging, Scanned Images into Text Files, and PDF Documents into JPEG / TIFF or Word formats.
PDF Conversion
Our data converting specialists transform editable and non-editable PDF files into Excel, Word, and InDesign formats.
XML Conversion
Our data converting specialists transform extracting data from scanned documents into XML format.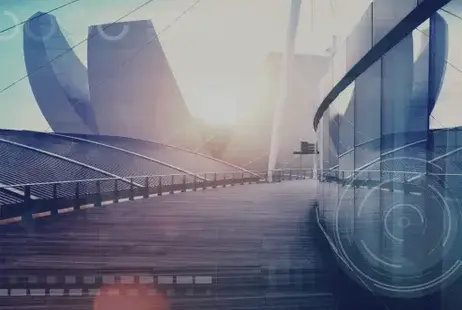 in Action
Our experts work hard to make information easy for you and those you serve.
1

Client Requirements

There is no doubt that proper planning and requirements analysis are the keys to successful cooperation. In this regard, we build mutual trust and define your needs. Your views, ideas, and pain points provide an excellent foundation on which to plan the work ahead. Finally, after learning the specifics and setting the overall goals, we are ready to present the primary offer.
2

Terms and Conditions

We start with a baseline definition and benchmarking, continuously monitoring improvements. This enables us to achieve a low defect rate while always focusing on efficiency and results. Then, we link benchmarking and KPIs through obtaining best practices as a basis for fixing measurements or assessing the level of optimization. In the aftermath, we are ready to scale the conditions and discuss service-level processes.
3

Document Finalization

Upon negotiation completion, we move to the finalization of legal and supportive documents. Just a little bit of paperwork and voilà — both parties enter a mutually beneficial agreement. At the same time, this essential documentation step signifies the start of the actual work, so here legally starts your journey with devabit.
4

. Implementation Plan

While the document finalization is already left behind, it is time to develop a step-by-step checklist to prepare for the project's initiation. Therefore, we create a detailed implementation plan to highlight all necessary aspects such as task responsibilities, delivery dates, required time, and monitoring process.
5

Execution

Once the main milestones are set, we start the actual realization of the plan. Additionally, the recruiting process might be checked along with the qualification of each team member. When the checklist is completed, we begin service provision. The client receives regular reports upon the agreed KPIs while we monitor whether the quality standards are maintained.
When Does Outsourcing Data Conversion Services Become a Benefit?
Backed by years of experience in delivering BPO data conversion services, we apply industry best practices to reach superior results.
01 / Shift the Focus to Your Business
When you prefer your employees to fulfill and concentrate on core business responsibilities.
02 / Manage Your Data Efficiently
When you desire to organize your data and get its expert analysis.
03 / Obtain Value for Money
When you are looking for highly talented business analysts for lower operational costs.
04 / Get First Results Quickly
When you require a risk-free and fast engagement.
05 / Well-Established Resource Allocation
When you prefer flexible and dynamic ramp-up/down of resources.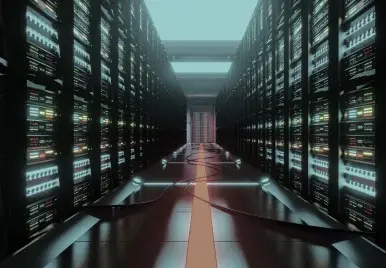 Data Conversion Services through the Prism of Industries
We have been serving diverse industry verticals for years, so our BPO company is a universal soldier in delivering specialized data conversion solutions.
Take a Look at Our Data Conversion Success Stories
We create meaningful changes for humanity through smart and perceptive data conversion solutions.
Frequently Asked Questions
Although these concepts have different meanings, data conversion often appears to be a step in the data migration process. Returning to the basics, data conversion implies transforming data from one format to another. For example, let's look at one of devabit's services. Hence, we provide HTML conversion, which means that we can easily convert PPT, Text, or other formats into HTML files. In turn, data migration is associated with transferring data from a source system to a target system or from one technology to another.
As we have already sorted out in the previous answer, data conversion allows transforming data from one format to another. As companies grow and develop, the amount of data also increases. Therefore, businesses need to manage their data efficiently in order to win a competitive advantage. Luckily, data conversion may be a perfect way to handle data by converting data from one medium to another to meet the particular requirements of various organizations. What is more, data conversion is also associated with enhanced operational efficiency, consolidation of different legacy systems, and efficient utilization of the existing data.
To put it briefly, there are two primary classifications of data conversion: implicit and explicit. The first type means the transformation is implied, while the second one indicates that the conversion is explicitly done with an operator or function.
CONNECT WITH US WE'RE READY
TO TALK OPPORTUNITIES
THANK YOU! WE RECEIVED YOUR MESSAGE.
Sorry
something went wrong
One of our consultancy experts will get in touch with you shortly.
Please visit our portfolio to know more about us and the solutions we provide.
Trusted by