Data Cleansing Services We Handle
Data cleansing includes a multitude of different aspects. Fortunately, we cover all of them.
Formatting Data
Our data cleansing services will help you start over with a clean state by deleting unnecessary formatting.
Classifying Data
Do you deal with messy data? Then, let us classify your data into well-structured sets of information to power up your business efficiency.
Modifying Data
Whether you need to change some parts of the content or insert new ones, our data cleansing services cover all sorts of modifications to polish your data to perfection.
Replacing Data
Our skilled data cleansing squad will undoubtedly get to the core of your data in order to perform a total or partial replacement of all the necessary elements.
Organizing Data
Increase the usability and accessibility of your valuable business data by arranging it in the most logical and orderly manner.
Deleting Data
We are professionally dealing with the data that should be eliminated. Fast, secure, and with no regrets.
Correcting Information Collected from Various Sources
If your data collection looks like a hodgepodge, we will easily turn it into a well-balanced mixture of correct information.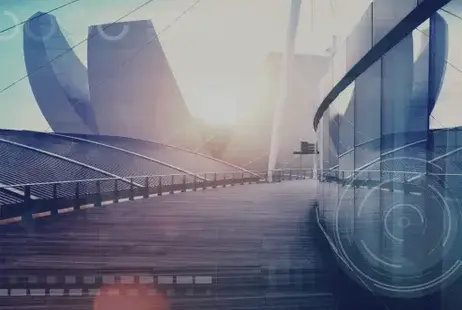 in Action
Our experts work hard to make information easy for you and those you serve.
1

Client Requirements

There is no doubt that proper planning and requirements analysis are the keys to successful cooperation. In this regard, we build mutual trust and define your needs. Your views, ideas, and pain points provide an excellent foundation on which to plan the work ahead. Finally, after learning the specifics and setting the overall goals, we are ready to present the primary offer.
2

Terms and Conditions

We start with a baseline definition and benchmarking, continuously monitoring improvements. This enables us to achieve a low defect rate while always focusing on efficiency and results. Then, we link benchmarking and KPIs through obtaining best practices as a basis for fixing measurements or assessing the level of optimization. In the aftermath, we are ready to scale the conditions and discuss service-level processes.
3

Document Finalization

Upon negotiation completion, we move to the finalization of legal and supportive documents. Just a little bit of paperwork and voilà — both parties enter a mutually beneficial agreement. At the same time, this essential documentation step signifies the start of the actual work, so here legally starts your journey with devabit.
4

Implementation Plan

While the document finalization is already left behind, it is time to develop a step-by-step checklist to prepare for the project's initiation. Therefore, we create a detailed implementation plan to highlight all necessary aspects such as task responsibilities, delivery dates, required time, and monitoring process.
5

Execution

Once the main milestones are set, we start the actual realization of the plan. Additionally, the recruiting process might be checked along with the qualification of each team member. When the checklist is completed, we begin service provision. The client receives regular reports upon the agreed KPIs while we monitor whether the quality standards are maintained.
When Does Outsourcing Data Entry Services Become a Benefit?
Backed by years of experience in delivering BPO data cleansing services, we apply industry best practices to reach superior results.
01 / Shift the Focus to Your Business
When you prefer your employees to fulfill and concentrate on core business responsibilities.
02 / Manage Your Data Efficiently
When you desire to organize your data and get its expert analysis.
03 / Obtain Value for Money
When you are looking for highly talented business analysts for lower operational costs.
04 / Get First Results Quickly
When you require a risk-free and fast engagement.
05 / Well-Established Resource Allocation
When you prefer flexible and dynamic ramp-up/down of resources.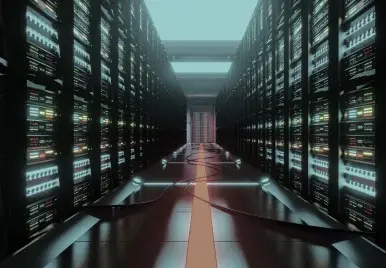 Data Cleansing Services through the Prism of Industries
We have been serving diverse industry verticals for years, so our BPO company is a universal soldier in delivering specialized data cleansing solutions.
Take a Look at Our Data Cleansing Success Stories
We create meaningful changes for humanity through smart and perceptive data cleansing solutions.
Frequently Asked Questions
Before answering this question, let's delve into the basics by identifying which data require cleansing and why. There is no doubt that everyone has at least once faced data issues, such as user entry errors, typos, invalid/missing data, insufficient data capture, non-standard formats, or data integration problems. All the mentioned issues refer to the subject of data cleansing, which stands for the process of specifying and fixing corrupt, incomplete, copied, inaccurate, and irrelevant data.
By producing and storing large sets of information, including business, employee, and clients data, companies are often at risk of multiple security and accuracy issues. While it is extremely important to keep data safe and organized, it may be challenging to handle such a huge asset of information properly. Luckily, data cleansing comes for help, which is why it is so essential for businesses that deal with data. In this regard, data cleansing plays a leading role in improving your data quality. Moreover, when you get rid of all outdated or incorrect information, you can also increase your overall business productivity. With data cleansing, there is no need to wade through countless outdated documents in the pursuit of trust. On the contrary, you can make the most of your work hours by quickly accessing the information you need.
In terms of business, data cleansing provides a countless number of advantages. Here we gathered some of them:
increased productivity;
no unexpected costs;
streamlined business processes;
enhanced customer acquisition efforts;
improved decision-making;
more efficient marketing.
First and foremost, it is essential to note that the way you choose a specific data cleansing technique always depends on the issue you deal with. Fortunately, at devabit, we provide a full suite of data cleansing techniques such as formatting, classifying, modifying, replacing, organizing, deleting, and correcting. Go back to the 'Data Cleansing Services We Handle' section to read a more detailed description.
CONNECT WITH US WE'RE READY
TO TALK OPPORTUNITIES
THANK YOU! WE RECEIVED YOUR MESSAGE.
Sorry
something went wrong
One of our consultancy experts will get in touch with you shortly.
Please visit our portfolio to know more about us and the solutions we provide.
Trusted by