ERP solution and internal employee communication tool
Custom web portal aimed at improving company's communication, efficiency, and transparency
About the project
Each employee is the paramount component that supports a business' success. Therefore, a tailor-made portal is a great way to increase employee satisfaction as well as boost overall business efficiency.
At devabit, we designed a top-notch portal for internal use that combines multiple features under one roof. From critical information about the company to sick leave requests, our solution gathers all the needed options that could be handy for both existing employees and newcomers.
Thanks to a thorough research and discovery phase, we created a unique self-service platform that not only perfectly meets end-users needs but also promotes enhanced communication across the company with a synchronized knowledge base and a wealth of information, adding value to the business.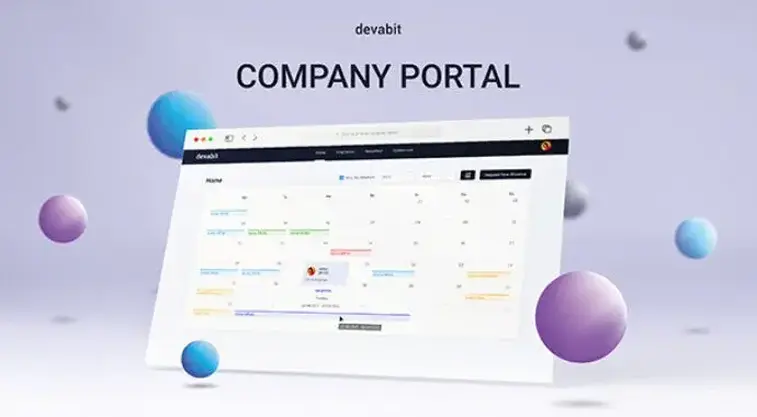 Goal
The primary goal was to create a comfortable and useful web portal for company employees.
Therefore, we have conducted surveys and interviews with our potential users and stakeholders. As a result, we learned about employees' wishes and understood the goals of the stakeholders to create a more user-friendly and practical portal with a wide array of handy features.

Stakeholder goals:
There should be an ability to customize and adjust the product to be used by other companies with similar needs.
A portal should serve as a valuable source of information concerning employees' vacations, performance, festive days, etc.
User goals:
The software solution should have been as easy and seamless as possible in order to be effortlessly leveraged by all.
It should function as a self-service platform for employees.
Survey
We reached out to our potential customers to gather quantitative data. It helped us understand what they wanted to see in the company portal, what annoyed them in the company system, etc.
We created the survey in Google Forms, and about 200 people passed it. When we analyzed the results, some of our initial assumptions were confirmed, and some came as a surprise.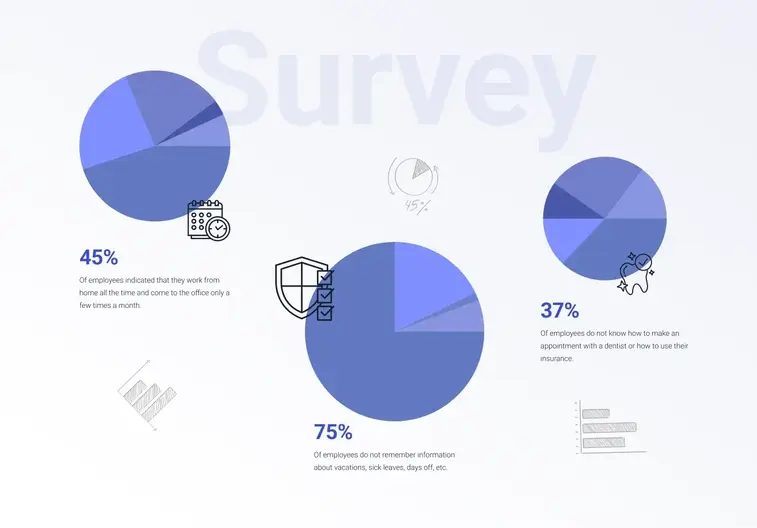 Information Architecture
We used intuitive layouts so that users can easily find the information they need.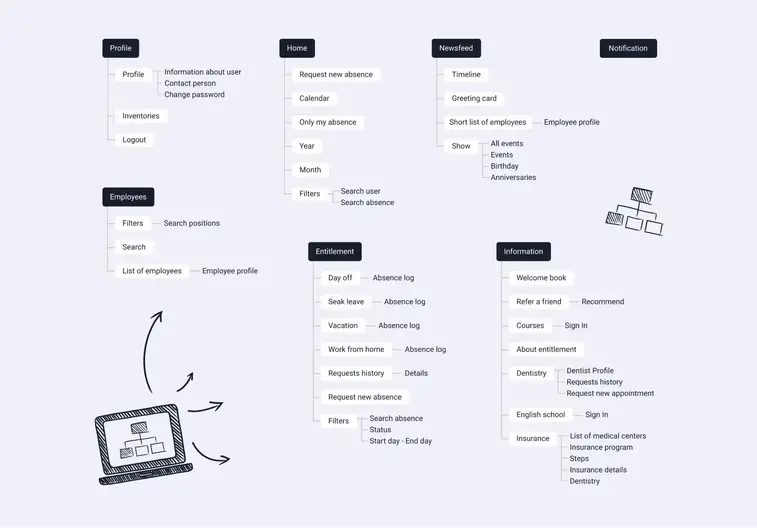 Features
Work schedule
Thanks to the advanced calendar, users can easily track whether their colleagues are accessible at the moment or track who works from home/office.
Employees list
Did you forget the email address or position of your colleague? This awkward situation is not a matter with our detailed list of employees.
Entitlement
Whether you need to take a day off or sick leave, with the entitlement page, you can create a request in a few clicks.
Information about the company
Dive into the company's timeline, interesting facts, values, mission, vision — and everything within the scope of one functional page.
Education
Take your chances to join English or refreshing courses and discover crucial information about refund opportunities.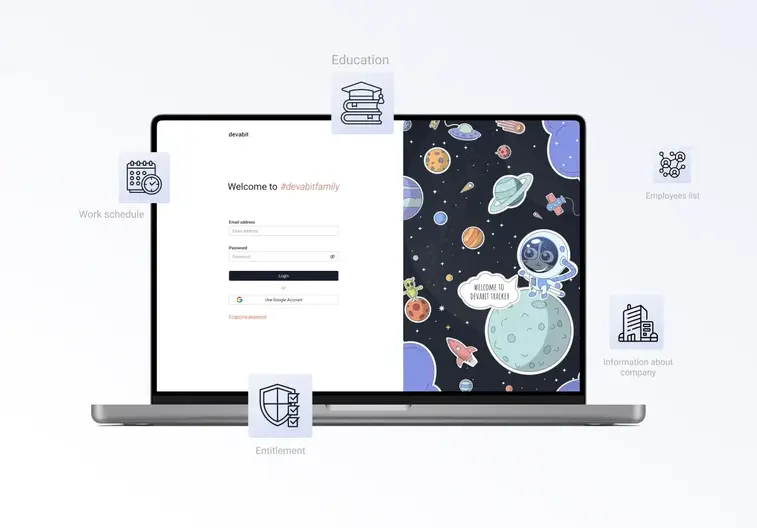 Wireframes
High-quality wireframes served as a reference point for functional specifications and provided our development team with a stable foundation to move further.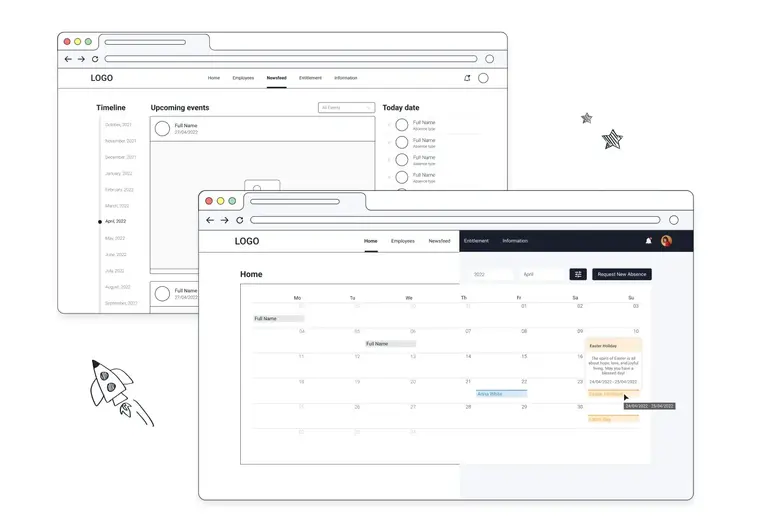 Typography & Colors
We used over 20 different colors, but here we demonstrate the ones that predominate — primary colors. Other, secondary colors, were accenting.
UI Design Process
Due to the robust design sprint methodology, we managed to find the most suitable approach to strengthening the overall product vision.
Thorough discovery phase, high-quality prototypes, and emphasis placed on end-users convenience and satisfaction — all of these aspects led us to the incredible result.
Home
The home page enables users to see who of their colleagues work from home/office as well as track holidays, create different requests, and plan their future performance.
Besides, the well-balanced color scheme combined with an interactive calendar seamlessly navigates users through the page.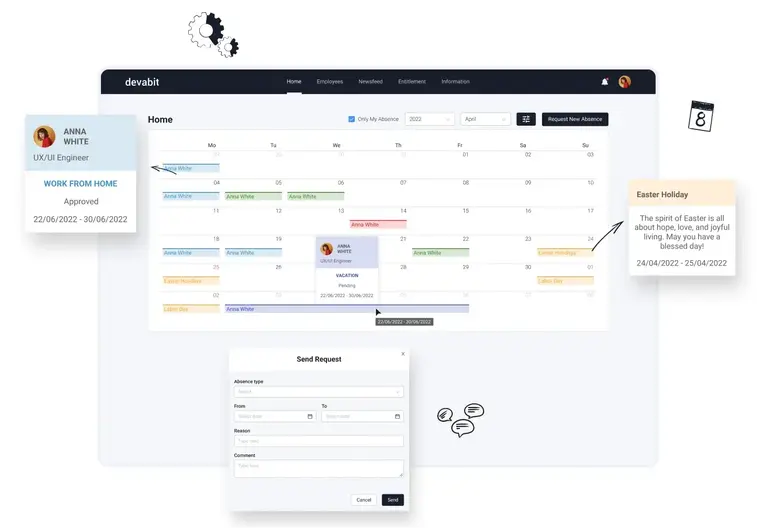 Employees
Whether you are a newcomer seeking to find information about your coworkers or you just want to reach out to a particular specialist but do not remember their contacts, the employees page will help you overcome these challenges easily and quickly.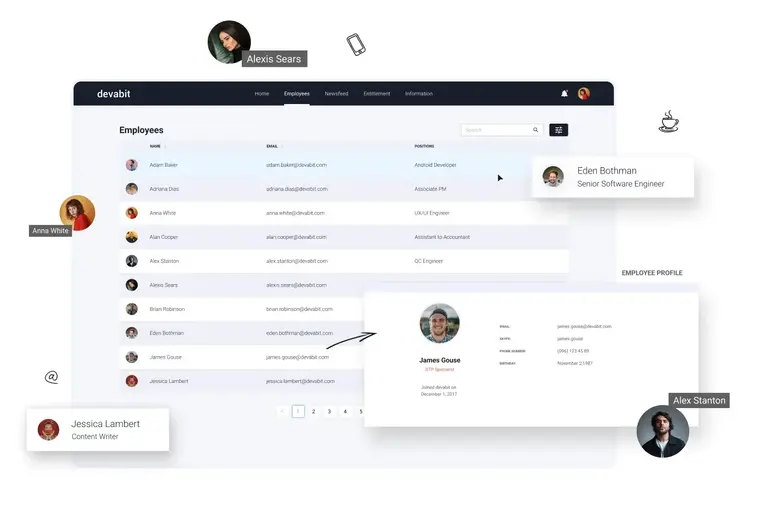 Newsfeed
Stay tuned, and do not miss a chance to say 'happy birthday,' celebrate a party, or discover the company's updates.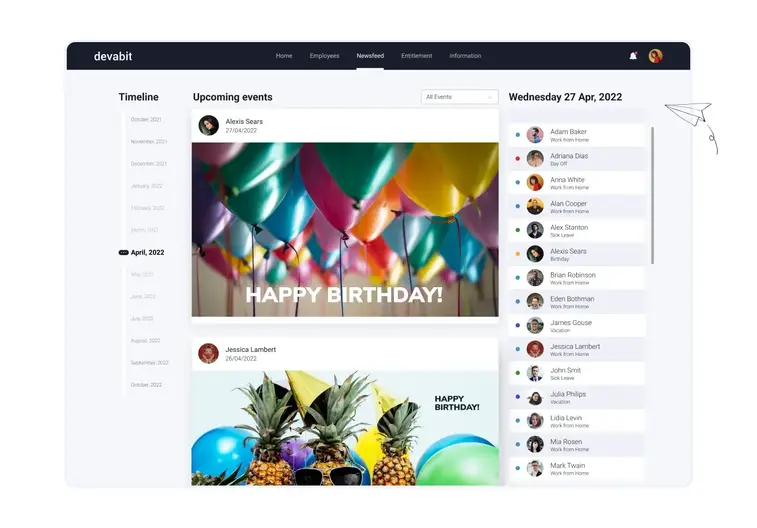 Entitlement
Do you need a day off, sick leave, or vacation? Are you going to work from home during the following week? Report on your plans to keep your colleagues updated.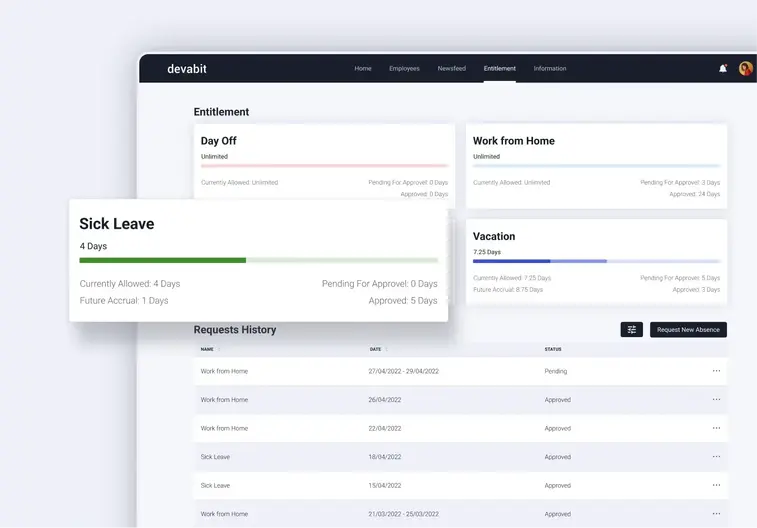 Information
Get more info on your insurance opportunities, tell us about your skilled friend, request a course refund, or schedule a dentistry appointment.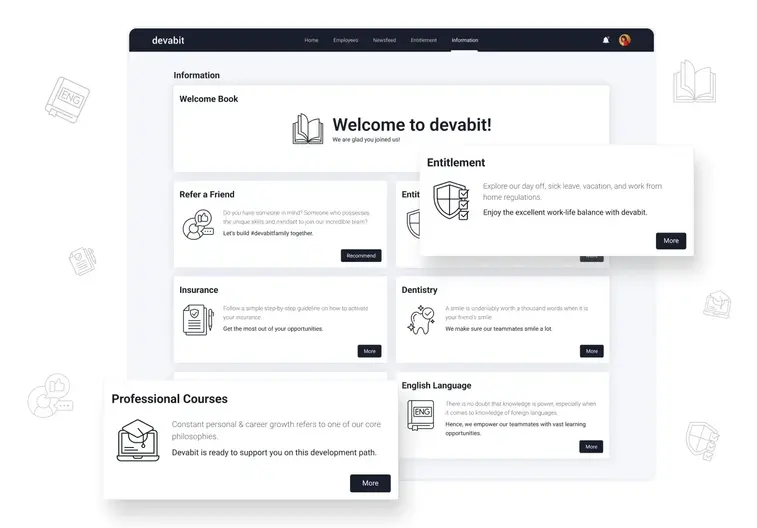 Mobile Version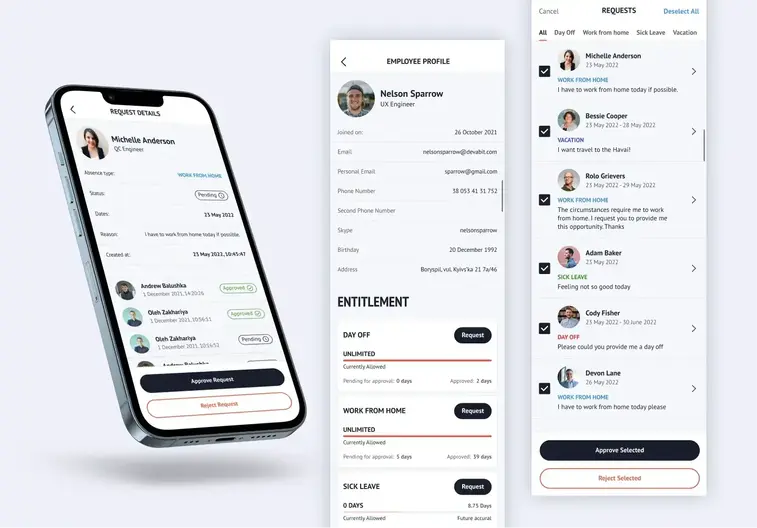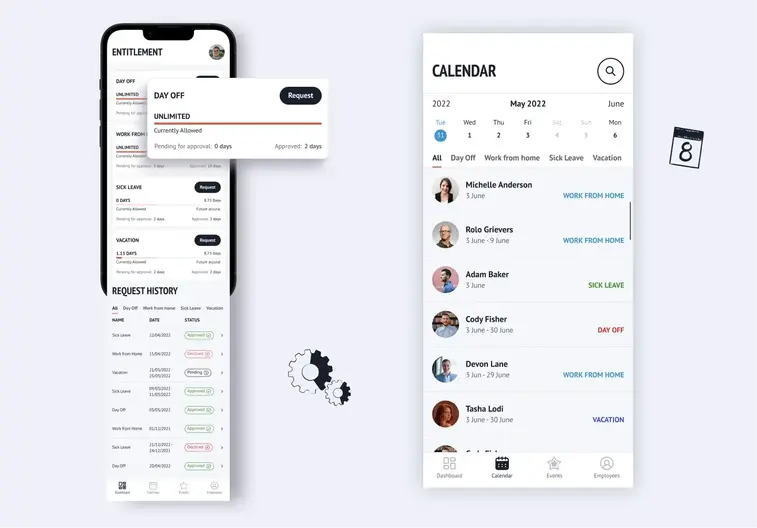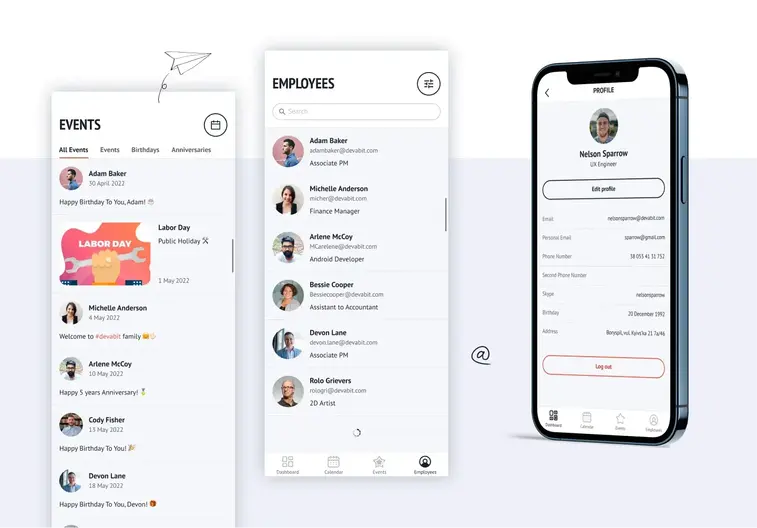 Admin page
Calendar dashboard
Events & employees
End-to-end development
outsource your software project
Our services include:
UI design
Web & mobile development
Product management
Quality assurance
DevOps and Cloud
CONNECT WITH US WE'RE READY
TO TALK OPPORTUNITIES
THANK YOU! WE RECEIVED YOUR MESSAGE.
Sorry
something went wrong
One of our consultancy experts will get in touch with you shortly.
Please visit our portfolio to know more about us and the solutions we provide.
Customer's Quote
"It was a pleasure for us to work with the devabit team. They have proven their expertise by producing highly qualitative solutions for us. devabit experts helped us avoid costly and timely photo shoots of the jewelry by providing high-quality 3D renders. As we work with retailers, it was crucial for us to find an effective way of communication with them and automate operational processes".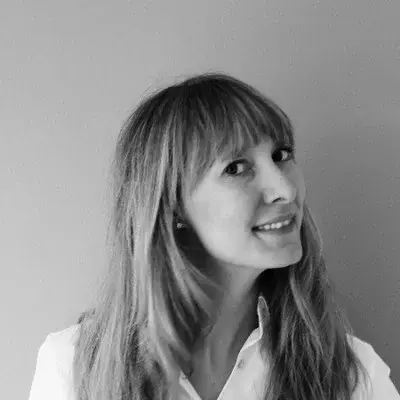 Sofie Langebæk
Digital Development Manager at Shamballa
USA