101 Guide on How to Outsource 3D Modeling Services and Get the Most Out of It
Video games, cinematography, ads, and commercial websites... It is even hard to mention all aspects that require 3D modeling today. In light of such rapidly growing popularity, it is not a secret that the idea to outsource 3D modeling services has also become a buzzword in recent years. While UI/UX Design has recently started to gain its popularity, 3D Design continues to grow rapidly and constantly. Yet, why do modern businesses genuinely need it? How can companies benefit from it? All in all, is it profitable to outsource 3D modeling services or not? These and many more crucial questions are the point of interest in our today's article. Just read on and do not miss your chance to reveal the secret of successful IT outsourcing.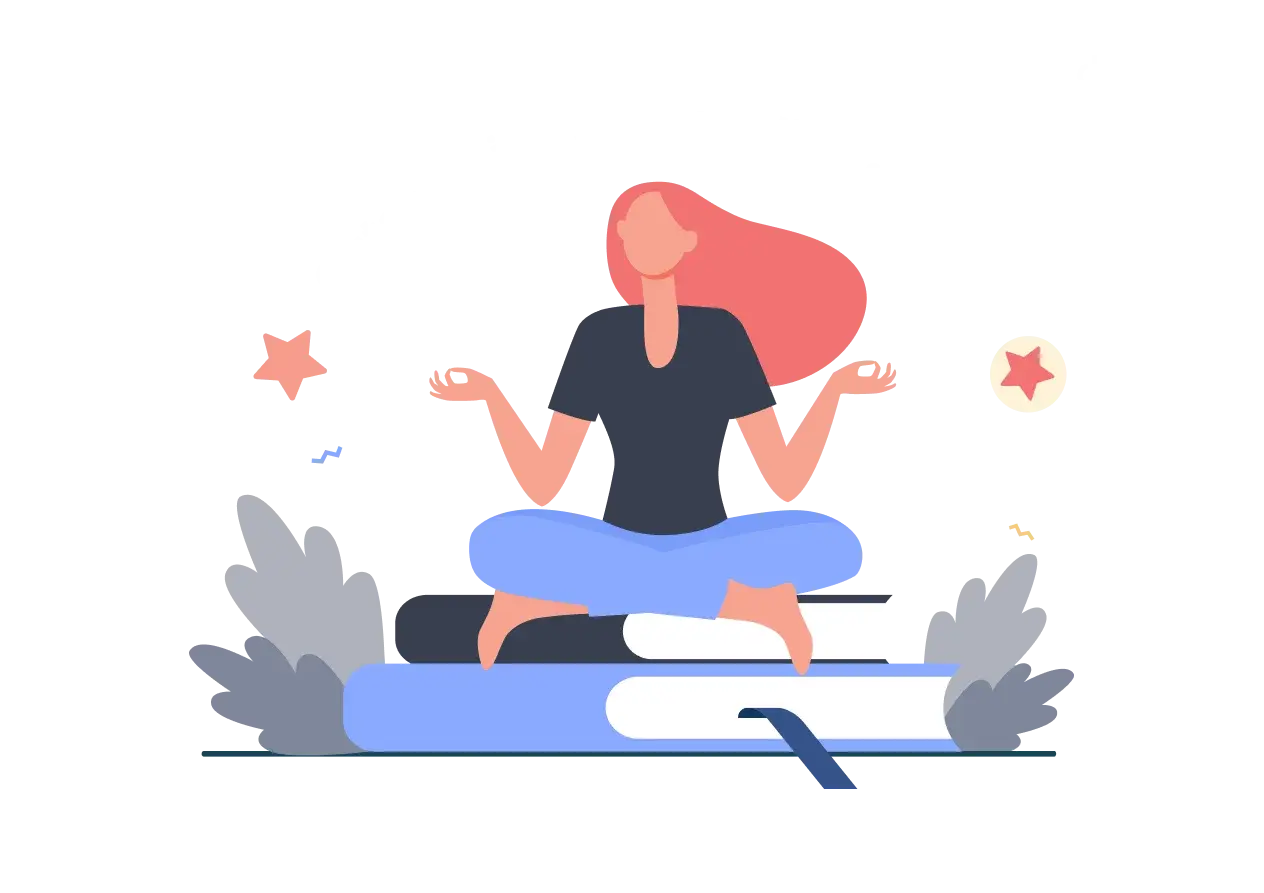 Outsource 3D Modeling: The Business Perspective
Back to the Basics of Outsource 3D Modeling
Any mathematical coordinate-grounded representation of an object or surface is a 3D model. Accordingly, the process of developing these three-dimensional models via specialized software is called 3D modeling. Well, you just have read a complete dictionary-based definition. However, what about real-life 3D modeling? And what does it mean to diverse business niches? Let us sort things out together.
Via the Business Lens
In the business universe, outsource 3D modeling gains a new, significantly broader meaning. Companies usually outsource 3D modeling services to get an all-in-one solution to their pain points. No detailed planning, costly equipment, or time-consuming processes, just end-to-end assistance and a professional approach. Hence, outsource 3D modeling goes far beyond simple three-dimensional representations because it extends to the point of full-cycle service supplemented with an experienced development team, a pay-for-what-you-get system, and absolute diligence.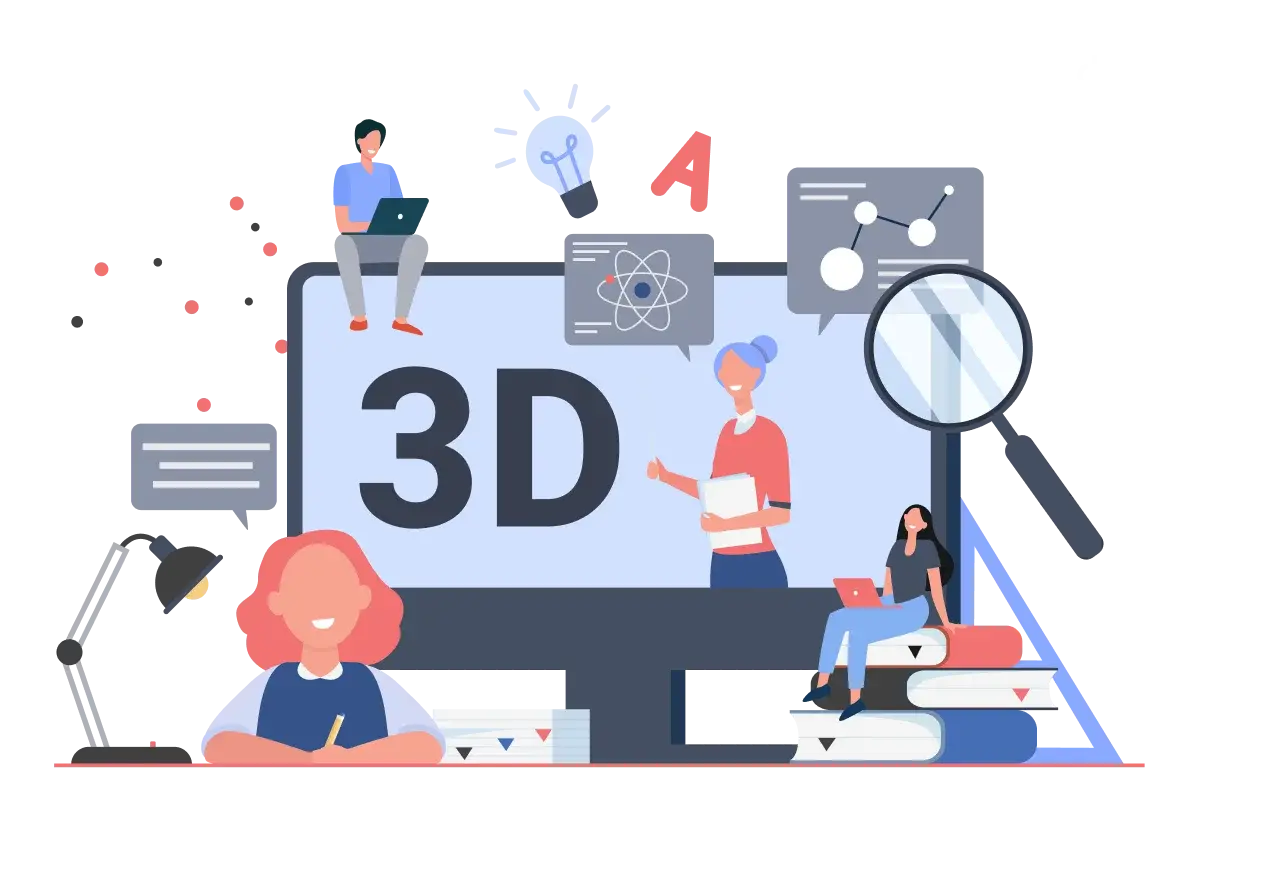 Outsource 3D Modeling: Classification by Industries
In fact, a wide array of modern businesses somehow require 3D models for this or that service. Below we gathered the list of the most prominent industries that outsource 3D modeling services to enhance their overall business performance.
Advertisement & Marketing
When you outsource 3D modeling, there is no need to create costly prototypes, packaging, or spin-offs to test the new product. Just a well-made 3D model, and voila — you gain the ability to collect meaningful buyer insights in a few clicks. If projects do not reach the expected client satisfaction rate, they can be easily changed virtually. Only then, once the concept is fixed, it is time to proceed rendering to manufacturing.
Automotive Industry
Although the whole world promotes eco-friendly tendencies, the production of automotive particles can be highly harmful to the environment. Bearing this in mind, the decision to outsource 3D modeling can become a great ecological alternative. It enables manufacturers to save both time and money by creating digital prototypes of automotive parts, mechanical systems, electronic add-ons, engine redesign, interior components, etc.
eCommerce/Retail
While online shopping has already become mainstream, retailers often look for new, upgraded ways of introducing their products to internet users. Here companies that outsource 3D modeling services undeniably stand at the top of the business competition. Whether it's furniture, clothes, food, or jewelry, customers can easily view products from all angles, zoom in and out, or click or tap for more information while considering a purchase. Thus, 3D models positively impact buyers' decision-making process, creating the illusion of a real-life purchase.
Gaming/Entertainment
Do you enjoy watching Avatar or any of that famous Marvel movies? Maybe you are keen on playing Sims or Witcher? Let us guess, are you the one who prefers the mobile version of Angry Birds? In any case, all of these legendary movies and games were created thanks to 3D modeling technology. For instance, 3D models are often added to movie shots to enhance the texture of a particular scene. Think at least of games that frequently look more true-to-life than cartoons.
3D Rendering vs. 3D Modeling Outsourcing: What to Choose
First things first, what is the difference between 3D modeling and 3D rendering? While outsource 3D modeling stands for developing three-dimensional digital representations of objects, 3D rendering helps to turn these 3D objects into two-dimensional images. Hence, let us dive into the differences between outsourcing 3D modeling and 3D rendering services. Outsource 3D modeling or outsource 3D rendering, that is the question.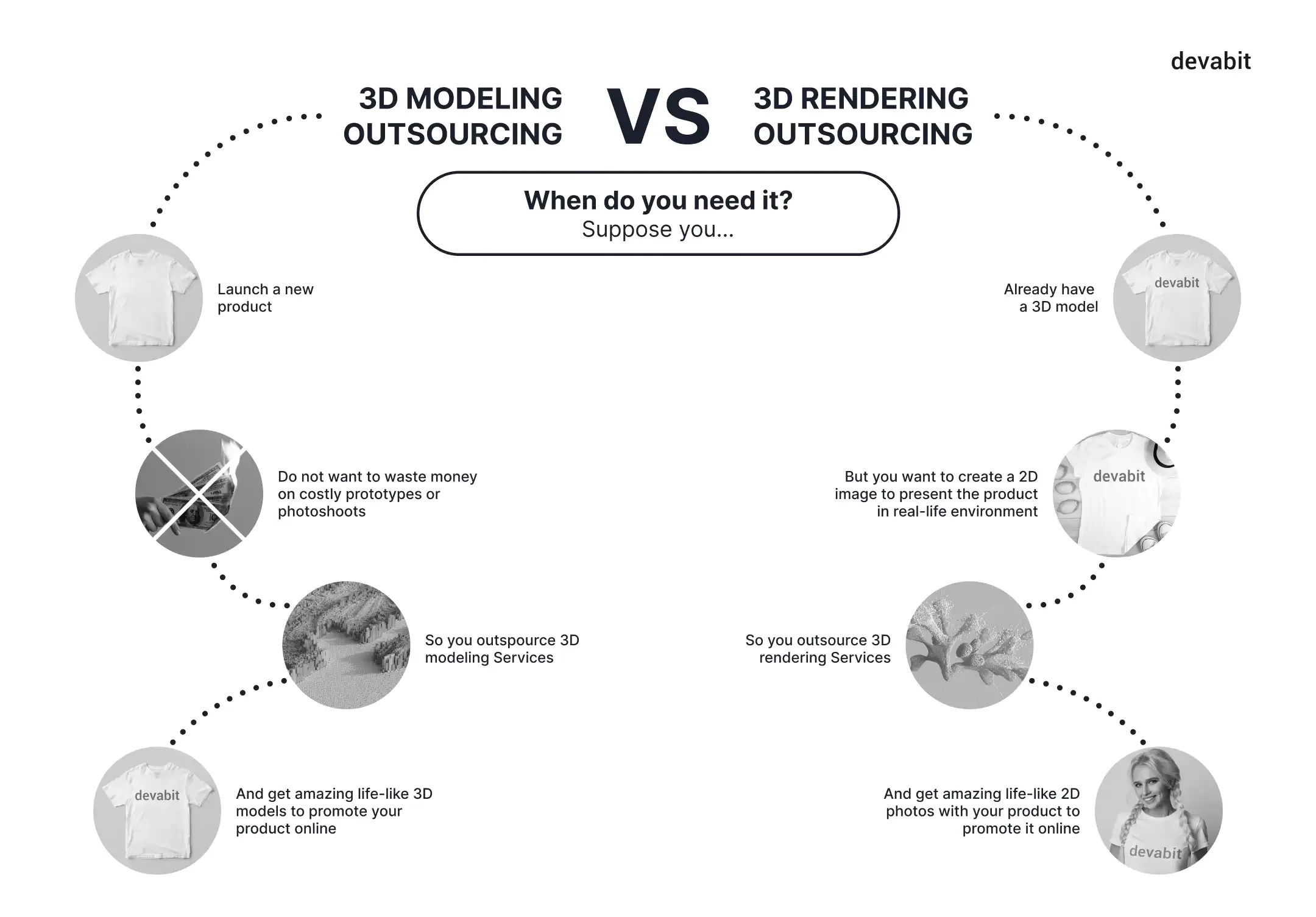 Outsource 3D Modeling Services (+Examples)
Nearly everything can be turned into a life-like 3D model. For this reason, in the following paragraphs, we will provide several examples of 3D modeling services that can benefit you from a business perspective. Ready, set... Let us find it out together!
Outsource 3D Modeling: Clothes
Launched a new pair of mind-blowing sneakers or created a next-gen T-shirt for teenagers? Sure, there is no limit to the imagination when it comes to impressing your customers with a fresh portion of clothes. Yet, it can be pretty pricey to move to the actual production phase without knowing your product will be successful. Well, it seems like there is no better option than outsource 3D modeling. Collect pre-orders with the ability to customize your product depending on its popularity. In case you have already produced the sneakers/T-shirts but do not want to run into a financial collapse because of costly product photoshoots, 3D models also may be helpful.
Real Cases Instead of Boring Phrases: Pair of Thieves
Have you ever heard about Cash Warren, the founder of Pair of Thieves? If not, it is time to Google his name because we had such a pleasure working with this incredible gentleman that you should definitely read about him. Pair of Thieves, the US manufacturer of the best basics on the planet, offers hundreds of clothing items. It sounds truly impressive unless it comes to hiring a team of photographers, models, retouchers, and make-up artists to organize a photo shoot and then upload pictures of these items online. Fortunately, our highly realistic 3D models easily solved this time- and money-consuming challenge. Moreover, we designed a library with the brand's materials, textures, seams, cuts, and other elements, which allows combining new 3D models for any future collections.
Outsource 3D Modeling: Jewelry
Diamonds are a girl's best friend. This famous quote by Marilyn Monroe has been the reason for thousands of jewelry purchases. All in all, who can disagree with the idol of woman's beauty? Still, the modern market continually shifts online, which poses multiple challenges for jewelry manufacturers. For example, how is it possible to demonstrate the magnificence of a jewel via the screen of an electronic device? Sometimes even best-in-class photos cannot help with representing the unique sparkles of a diamond. Fortunately, a 3D model definitely can.
Real Cases instead of Boring Phrases: Shamballa
We integrated premium Danish jewelry traditions with powerful 3D technologies to create impressive 3D models that will undeniably help Shamballa save both time and money from a long-term perspective. The exclusive mesh of precious metals and gems transformed into digital form. Sparkling diamond twists, perfectly rounded gold edges, and ideal shapes — everything looks so real that it is even hard to resist the desire to touch it. By turning real products into life-like 3D visualizations, our team opened up a new opportunity for Shamballa Jewels: selling fine jewelry before it is actually produced.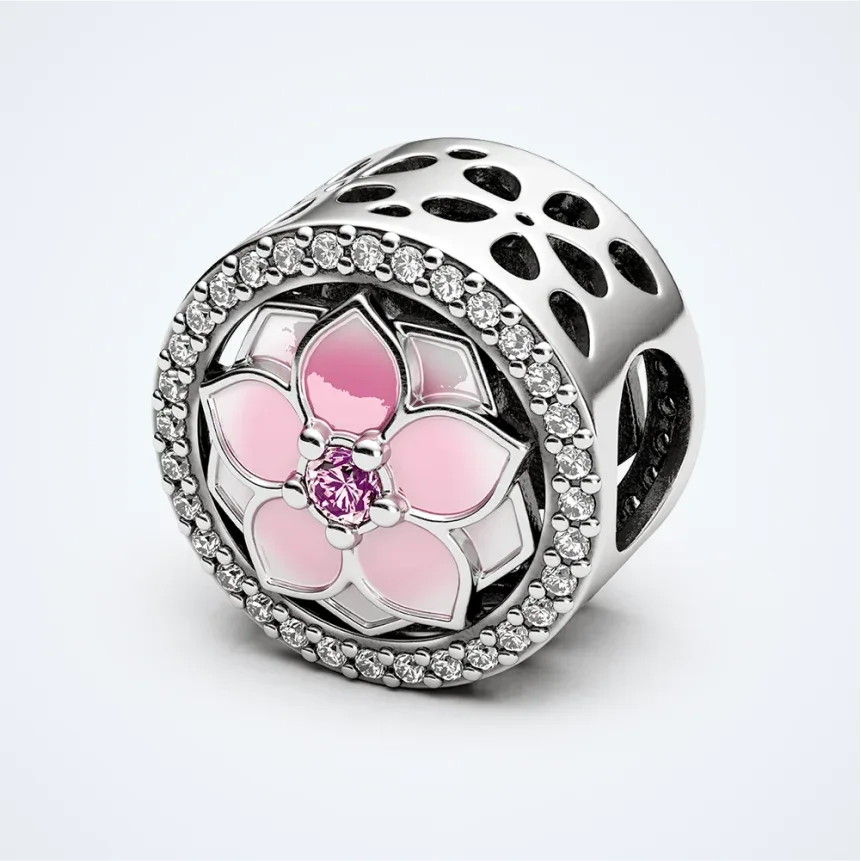 Outsource 3D Modeling: Furniture
What are consumers looking for when choosing a shelf, chair, or sofa for their living room? Of course, comfort. However, the two-dimensional picture cannot compete with the soft or shiny surface of a real object. After all, to purchase a piece of furniture online, it is necessary to see how it looks like from different angles, how the material reflects the light, etc. Hence, creating 3D models of furniture is a perfect option for manufacturers that want to sell their products online to international clients.
Real Cases instead of Boring Phrases: CASIO Hybrid Piano GP-500
Casio, one of the world's most renowned brands, came up with a revolutionary idea to bring the piano experience to the next level. Combining their technical expertise with creative thinking, the company decided to create an instrument that would thrill the most demanding musician as well as a traditional pianist. Casio introduced a limited glam-rock stylized piano edition in terms of a special promotion. Its presentation required much filming and expertise, which meant spending a lot of money and time. 3D technologies were perceived as an optimal solution for expressing the creativity of this limited edition. Thus, the 3D model delivered by devabit feels like a real piano while presenting vast digital opportunities at the same time.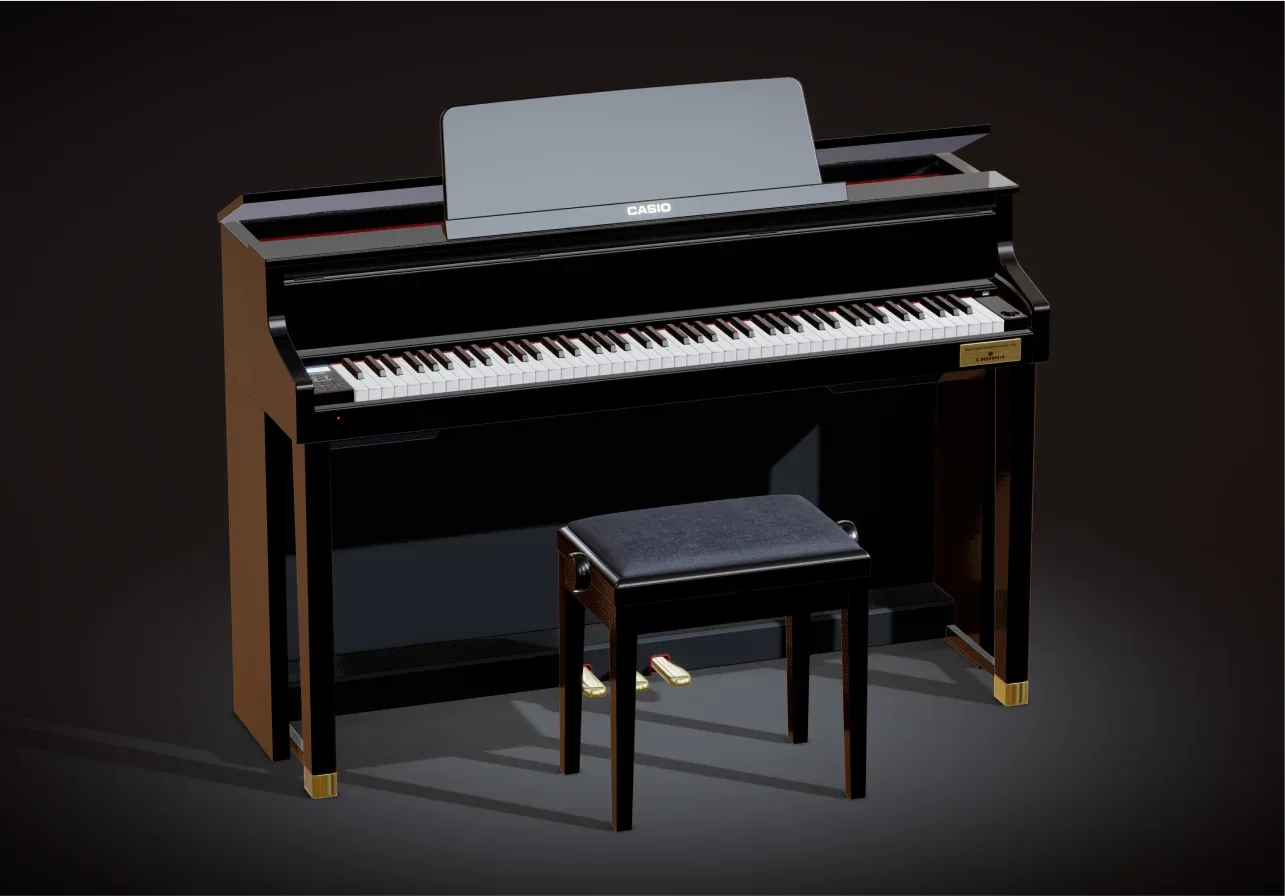 Outsource 3D Modeling: Characters
It is even impossible to imagine the 12st-century gaming and entertainment industry without CGI (computer-generated images) modeling. Fantastic creatures may look genuinely fascinating in the imagination, but how to bring them to life? While some projects often require hundreds of unique character and object models, when you outsource 3D modeling, it helps to add a monumental volume to characters in weeks instead of months.
Real Cases instead of Boring Phrases: Toggle Toy
Needless to say that 3D printing is another remarkable technology that captures the audience's attention today. In the light of modern trends, our client launched a unique app, Toggle Toy, aimed at designing and coloring toys according to users' tastes and preferences to print these models with 3D printing later. Our skilled 3D modeling team created state-of-the-art 3D models to help the client promote interactive toys, the production of which is related to cheap, convenient, and user-friendly 3D printing.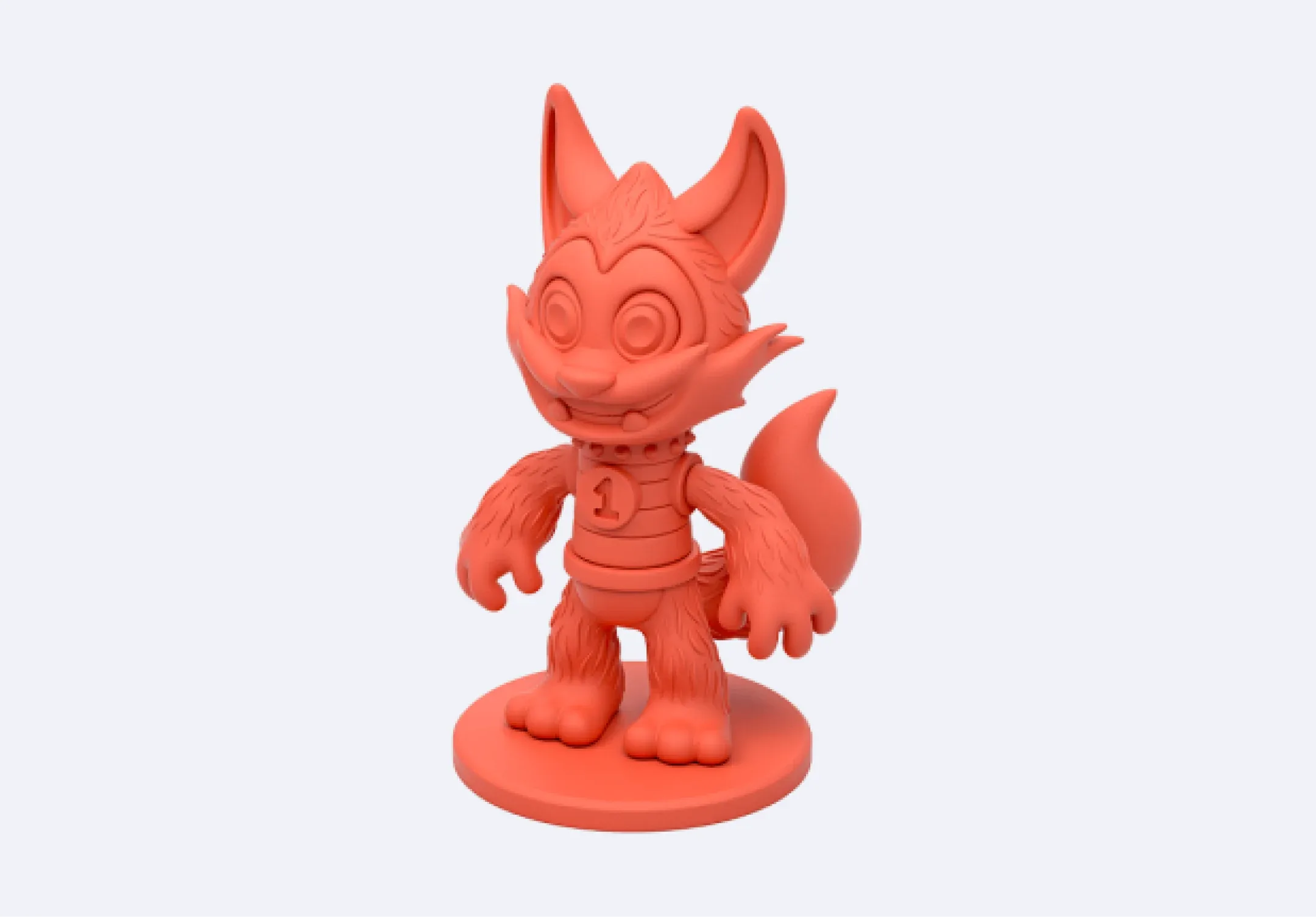 How to Choose the Right Outsource 3D Modeling Provider
As we have already defined which solutions you can get by delegating 3D modeling to an outsourced team, it is time to equip you with several crucial insights on how to choose a provider that perfectly fits your business requirements. Below you will find 5 unique tips based on our hands-on experience.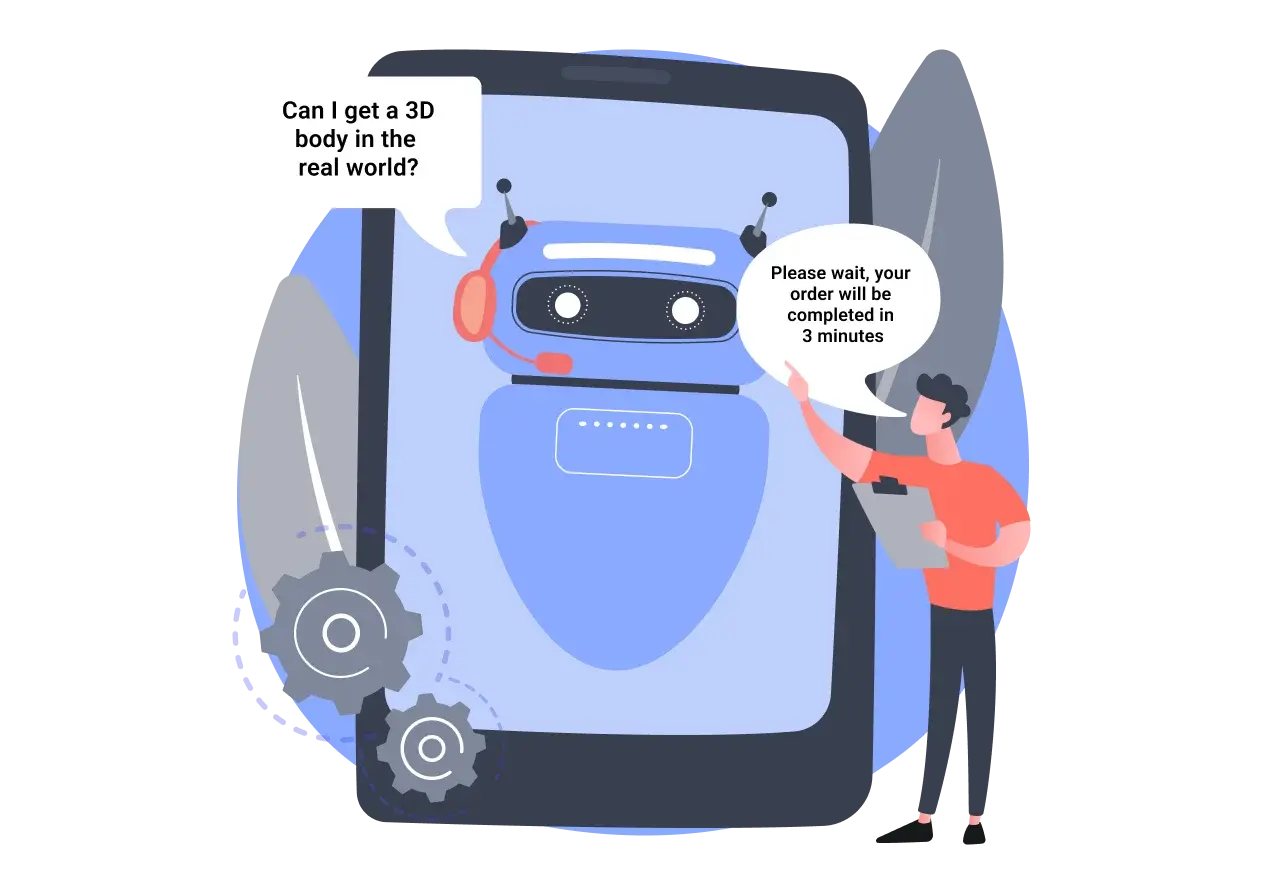 1. Start with Yourself
No, we are not talking directly about you, our dear reader, but rather about your business. So imagine you are starting a journey. There is no doubt that it will be a difficult and long journey if you do not know your final destination and where to outsource 3D modeling specialists. You will spend a lot of time looking for a better path while changing your preferences each time you go the wrong way. It does not sound like an enjoyable trip, right? The same with your project. If you do not know whether you need a 3D model to promote your eCommerce store online or just want to try something new, it is impossible to choose a BPO company that will satisfy your request correctly.
2. Experience as a Key Point
As soon as you have already defined what you need, you can move to the next step and look for an outsourcing provider with the required experience. In fact, it is easier than you may think. Just look at the company's portfolio. Did they work with a company from your niche? Great! Did they create the same solution as you need? Well, it sounds even better. Did they deliver the project to your main competitor? Excellent, then you have a unique chance to choose the right pass to success.
3. The First Touch Matters
Suppose you have already found a company with a great portfolio. So here comes the next phase, also known as the first touch. Even though some clients do not consider this step decisive, the first conversation truly matters, and here is why. You must match each other not only in technical aspects but also in the moral/psychological approach to life. Your outsourcing provider is more than just a company, a colorful and pretty-looking website, or a virtual avatar that texts you back in response. First of all, it's essential to understand that it's a team of real people with their own culture, values, and communication style, which sometimes fits you but sometimes does not. Does your outsourcing provider treat you with respect and understanding? Do you have similar views on the development process? These and other related questions will help you make the correct choice.
4. Pay Attention to the Limitations
Whether you have a limited budget or need the solution within the shortest time possible, these and similar issues should be discussed at the very beginning. In this way, you will be able to find a BPO team that not only possesses the right skills but also has the time and resources to bring you value. For instance, if you need a cheaper solution but do not want to sacrifice quality, you can choose a Ukrainian provider instead of a US-based company. At the same time, consider the cooperation model. While one company provides end-to-end assistance & development, others may offer different service packages and pricing models.
5. What Clients Say
Finally, the old but gold method of choosing the right outsourcing company is paying attention to testimonials. Quotes are a helpful way to discover what kind of experience various clients have had with the same provider. What is more, it is better to consider reviews posted on different resources rather than directly on the company's website. For instance, you can search "top 3d modeling companies Clutch" or something like this on Google to find actual ratings and testimonials.
Outsource 3D Modeling: The Process Defined
Of course, it is essential to note that processes can vary from company to company, so there is no universal plan. Nevertheless, it typically takes five basic steps to outsource 3D modeling: definition, design, analysis, delivery, and support.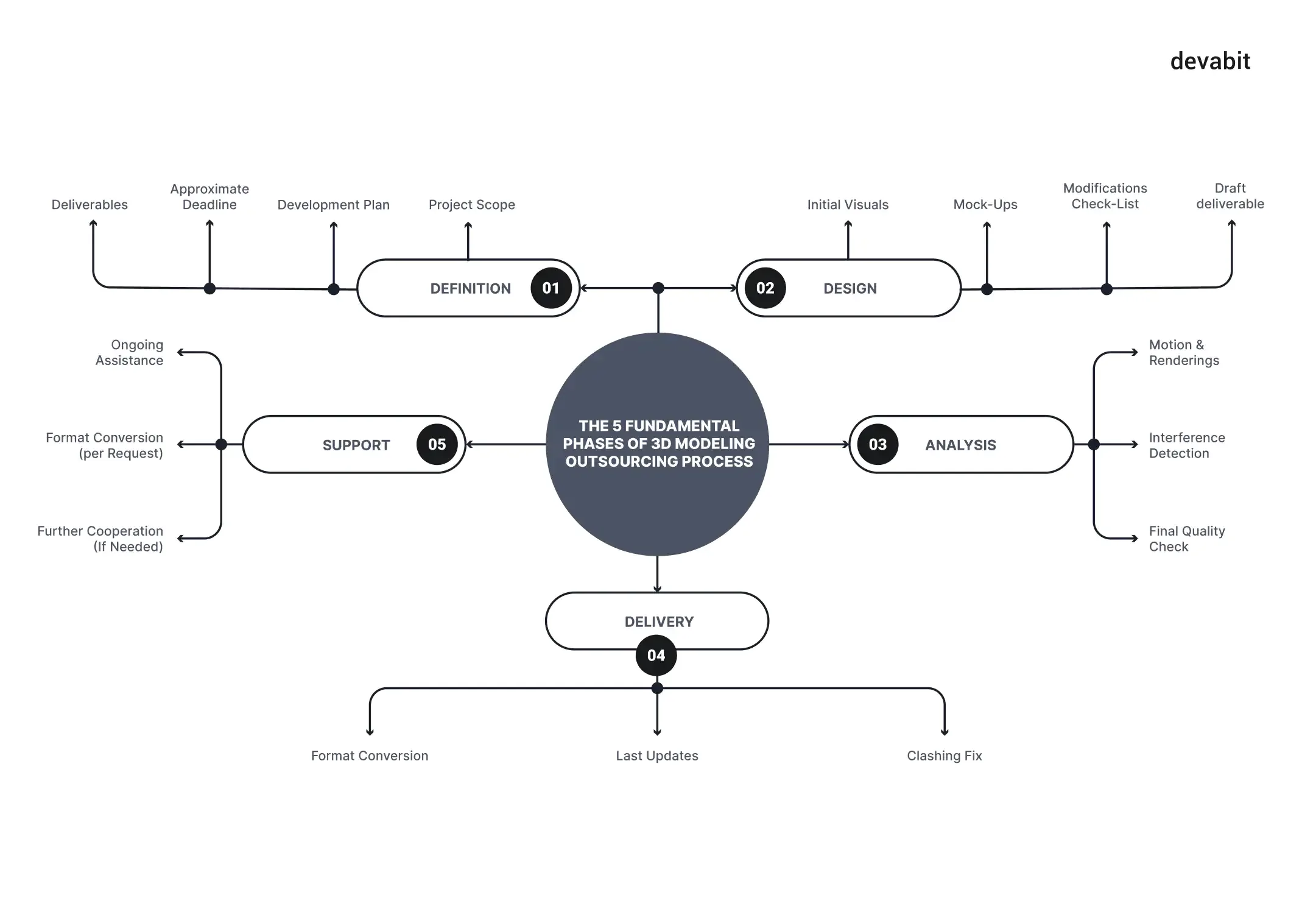 Top 5 Reasons to Outsource 3D Modeling
The world of 3D modeling is changing at a rapid pace. Nowadays, there is a wide array of online platforms that allow anyone to create 3D models for free, so the competitive environment also grows every day. Thus, we have prepared 5 reasons why you should outsource 3D modeling services today to boost your business tomorrow.
1. A One Stop Shop For Everything 3D
Whether you need a simple 3D model of a flower to create a cartoon or a complex life-like three-dimensional object for a video game, most outsourced teams possess the skills and resources to satisfy all your requests regardless of their type and complexity. Subsequently, you do not have to search for various experts and manage their work because when you outsource 3D modeling, you get an all-in-one solution that does not require much of your effort.
2. Cost-Efficiency
If you outsource 3D modeling, you will gain the ability to cut costs by hiring a team of designers at a fraction of the cost of hiring a full-time employee. Moreover, 3D modeling also requires the use of specialized software, which is quite expensive. Hence, you can outsource 3D modeling and kill two birds with one stone by eliminating the need to overpay for hiring experts as well as buying software.
3. More Time to Grow Your Business
Outsource 3D modeling and get an excellent opportunity to focus on other aspects of your business instead of spending countless hours working on 3D models. Need to improve your marketing strategy or create a new business plan? Then, grab your chance while the outsourcing provider will take of everything related to 3D.
4. End-to-End Assistance
To outsource 3D modeling is about delegating tasks, from the first touch to the final delivery. Once you agree upon the points of the contract and outsource 3D modeling services, the team takes complete control over the development process. Though it may be a bit frightening to dedicate the whole project to another team, there is no reason to worry about it if you have chosen a reliable partner like devabit.
5. Quality Assurance
Last but not least, quality is of paramount importance when you outsource 3D modeling services. If a BPO company has an extensive portfolio and positive reviews, you will definitely get the high-quality 3D model as prescribed in the contract.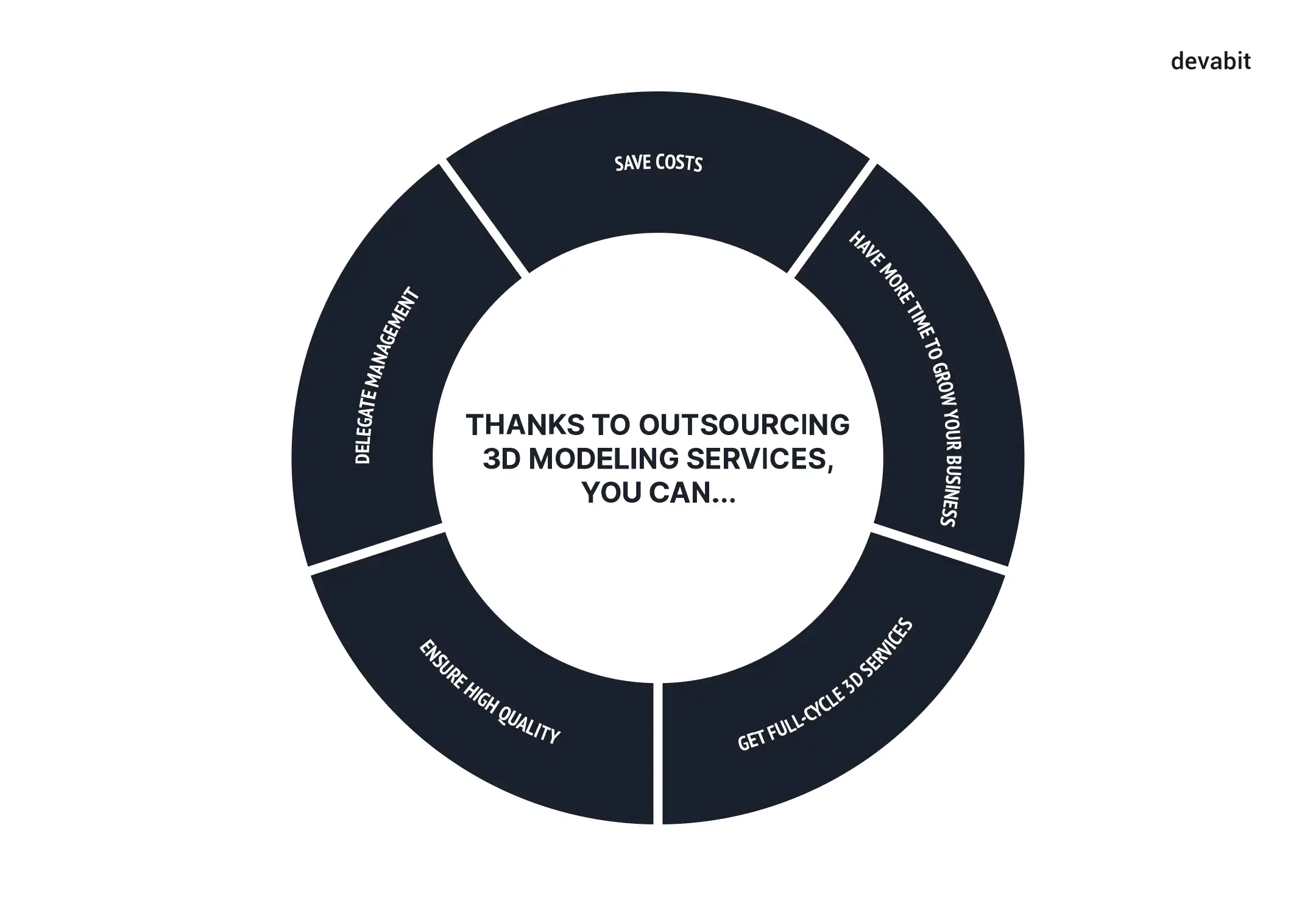 Wrapping Up or Why You Should Outsource 3D Modeling Right Now
Today, in the age of visual consumption, there is no better way to enter the online environment than by creating high-quality 3D models. While modern customers are fed up with boring texts and poorly designed advertising, to outsource 3D modeling services is like a breeze of fresh air for companies that seek to boost their online presence.
Are You Looking for a Reliable Outsource 3D Modeling Provider?
Our team of outsource 3D modeling experts has many years of experience creating high-quality 3D models for our clients from diversified industry verticals. Moreover, if you are thinking about the development of the mobile application or website - devabit has all the resources needed. At devabit you can hire specialists from all industries of development, such as Android, iOS, PHP, Cloud, Web and much more.
Wrapping up, why is devabit the best choice to outsource 3D modeling? We are ready to start work right away. We will provide you with a detailed estimate before signing the contract. We offer free revisions until you are completely satisfied. We are available 24/7 via phone or email. We use only top-of-the-line equipment. We are dedicated to providing you with the highest level of customer service possible. We are committed to delivering the highest quality 3D models. We are proud to be one of the fastest-growing companies in the industry. We are here to help you succeed.
Do you still have any doubts? Request a free consultation, and we will dispel them right away. Choose devabit, contact us, and get started today!
Don't miss out! Click here to stay in touch - Contact us
Liked the article?
You will like our email too
Get the latest news from the devabit blog.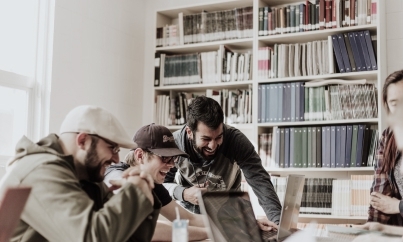 CONNECT WITH US WE'RE READY
TO TALK OPPORTUNITIES
THANK YOU! WE RECEIVED YOUR MESSAGE.
Sorry
something went wrong
One of our consultancy experts will get in touch with you shortly.
Please visit our portfolio to know more about us and the solutions we provide.