Software as a Service (SaaS) in Simple Words
Software as a service, mostly known as SaaS... Probably, this acronym wraps your head around. However, this concept is clearer than it may seem at first, and we're going to prove it today.
As one of the most popular cloud software distribution models, SaaS solutions are rapidly hijacking the global business market. Why? Well, the answer lies in the definition, benefits, and specificities of SaaS described in the following paragraphs.
Therefore, if you're new to the software as a service world, you're at the right place and at the right time. In this article, you'll find out what SaaS is and what it can do for your company, identify the benefits and pitfalls of SaaS, and understand why SaaS is a necessity for future-oriented businesses.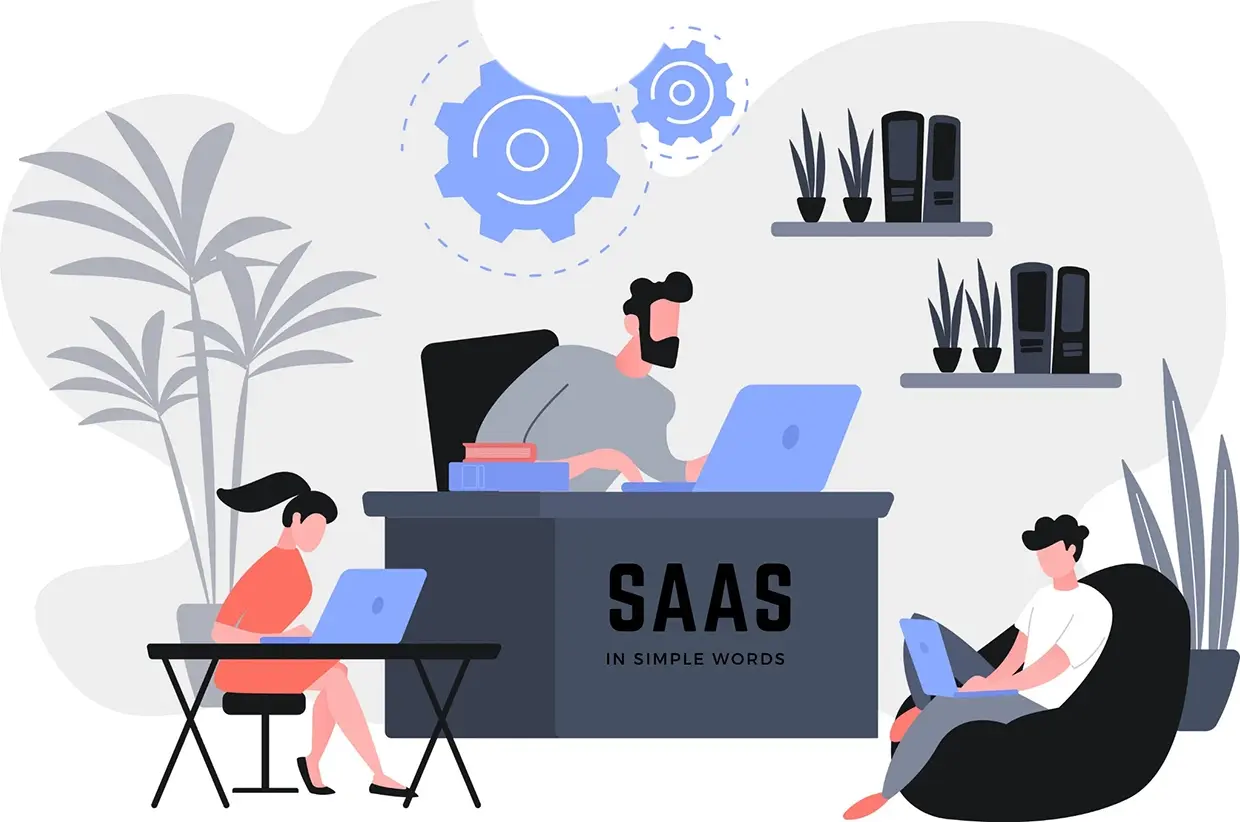 Back to the Basics: What Is Software as a Service (SaaS)?
First and foremost, SaaS may be described as a way of delivering applications over the Internet. In other words, it's like a service that helps you access the software online. You don't have to maintain or install the system, while you also aren't responsible for complex software and hardware management. Just pay and use, what can be easier?
Notably, a modern cloud provides comprehensive software for your entire business so that you can subscribe to specific SaaS applications as required. Accounting, marketing, HR, sales, supply chain — everything is at hand whenever it's needed.
Hosted software, on-demand software, or even web-based software, SaaS is associated with different titles, but the context remains the same. SaaS provider's servers host all the applications. That's why the provider manages the availability and performance of SaaS apps.
Software as a Service (SaaS) Platform and... Renting? Revealing the Connection
SaaS is often mistakenly correlated with renting. Although these concepts truly have several common features, they're fundamentally different. After all, SaaS = Rent?
From a metaphorical standpoint, this equation makes sense because you have to pay a monthly, quarterly, or annual fee to use ('rent') the system. Just imagine that you're renting a furnished rental office, you pay the necessary fee, but there's nothing to own or maintain — the same with SaaS.
On the flip side, software arrangements, including SaaS, are not a lease because immaterial assets are precluded from rental accounting. Thus, SaaS shouldn't be defined by the periodization and type of payment, so let's move on to the more precise technical definitions.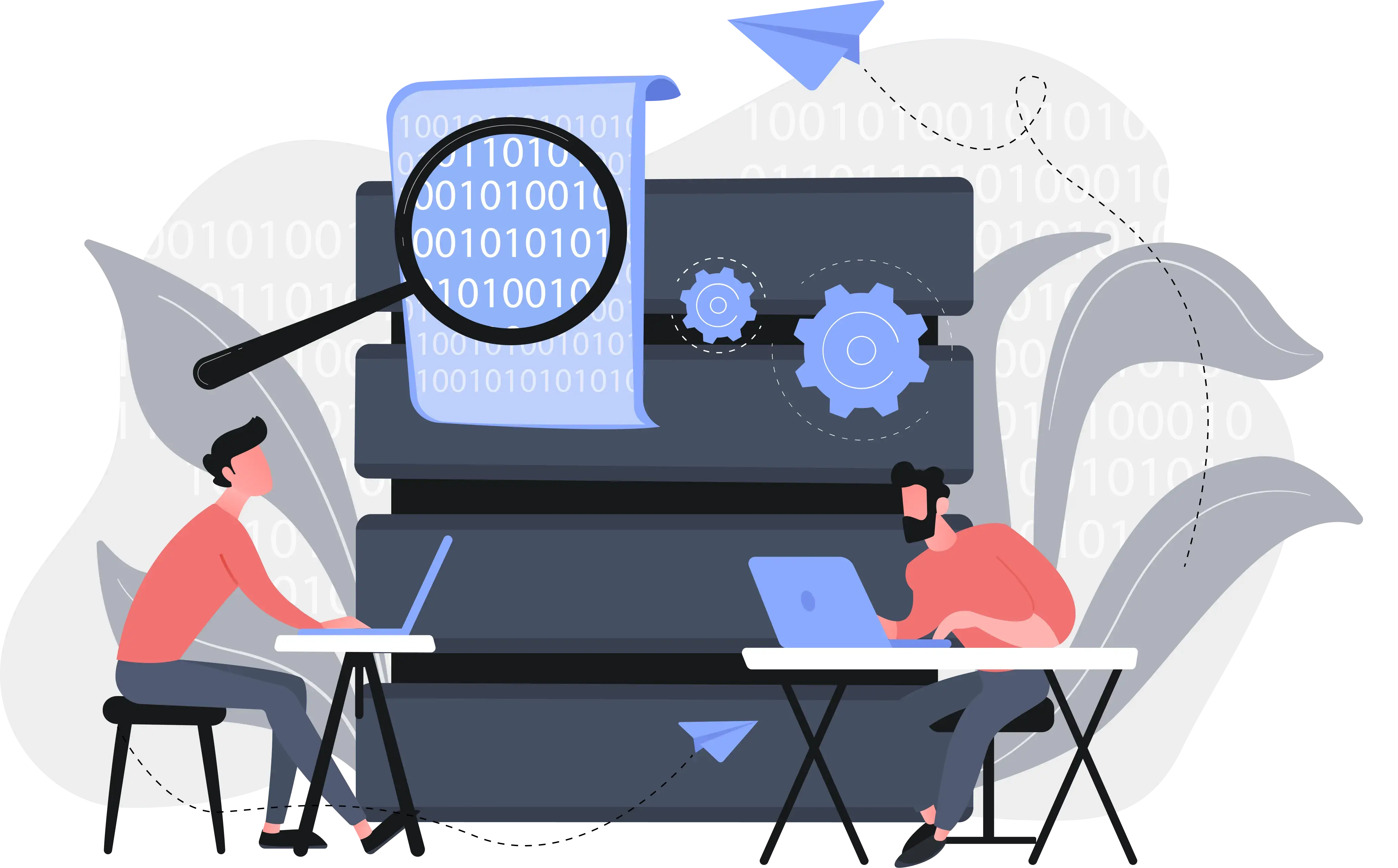 Examples Are Better than Words or Why Software as a Service (SaaS) Is More Widespread than You May Think
When we consume this or that service, not as installed software, we become SaaS consumers already at that moment. The simplest cloud software delivery service that everyone uses is an email service, for instance, Gmail. Surprised? Then, let us surprise you even harder. Read on and explore the overwhelming difference between managing the work of email from scratch and using SaaS.
To organize the work of email yourself, you must:
First, configure the server.
Next, install specialized software on it (mail transfer agent, for example, Postfix), configure all this, and service it in the future.
Then, it's necessary to install and configure an email client on your computer (open-source mail manager, for example, Thunderbird).
Of course, the above-mentioned steps aren't a limit because all aspects should be constantly monitored to ensure that other mail servers don't ban/blocklist yours.
At the same time, you shouldn't forget about fighting with spam.
All in all, these five points represent only a tiny part of the actions you'll have to do in order to organize your email correctly. Such a type of mail server should be served by a full-time system administrator, or even a whole team of specialists, depending on the size and infrastructure of the particular organization.
In contrast, there's no need to host your own email server when you utilize a SaaS-powered solution like Gmail. How is it possible? Well, everything is quite simple: Google hosts the server, so all you have to do is to access it through your browser-as-client. There's no time-consuming setup, configuration, and further management, so you can spend valuable time growing your business.
Gmail is just one example of a SaaS service that you can use. BigCommerce, Google Apps, Salesforce, Zoom, Adobe, Dropbox, MailChimp, Slack, Hubspot, to mention just a few — all of these services prove that SaaS has already cornered the virtual environment.
Real Cases Instead of Boring Phrases: 'TalkBackTime'
In this section, we're thrilled to share our projects that perfectly represent the article's topic. Fortunately, TalkBackTime fits the context as this state-of-the-art SaaS solution aims at transforming the online surveying industry.
In a nutshell, TalkBackTime is a unique SaaS platform for video surveying. It covers a multitude of functions, ranging from targeted ads adjustment to job candidates screening. Yet, why is this platform worth your attention as a great example of the topic?
First, it's a custom solution that corresponds to the clients' corporate style and business needs, proving that SaaS could be adjusted to everyone. Second, it's easy-to-use and accessible on different devices. Finally, take a look at it instead of hundreds of words, and you'll understand what we intend to say. Just click here for more info — TalkBackTime.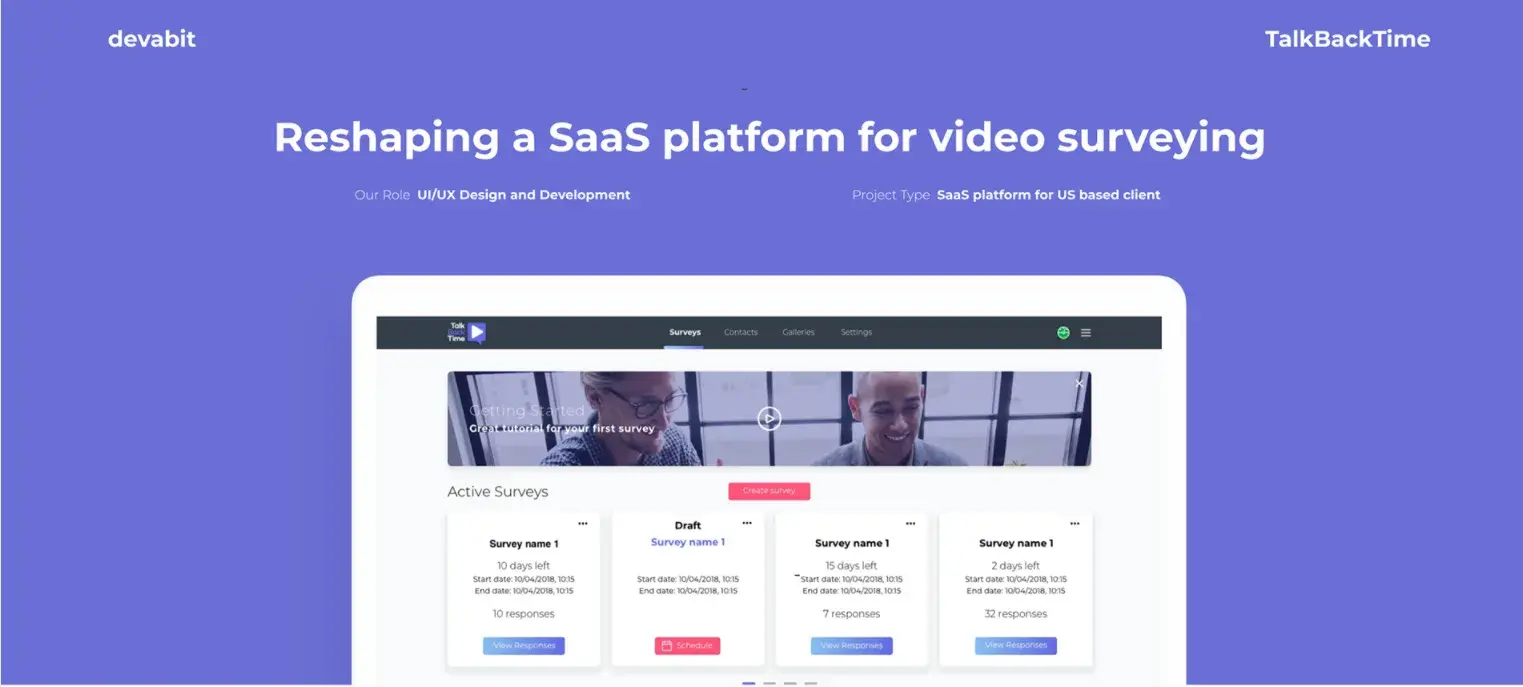 Key Software as a Service (SaaS) Features that Can Benefit Your Company
Vast Customization Capabilities
There's no doubt that the customizable nature refers to the most remarkable features of the SaaS platform. Each user can quickly adapt SaaS applications according to their business requirements without damaging the whole infrastructure.
Moreover, thanks to the unique SaaS architecture, all customizations are consistently preserved through upgrades. It follows that software providers can add upgrades more frequently, while adoption costs and customers risks will be significantly lower.
A Secure Multi-Tenant Platform
At first glance, this characteristic seems a bit controversial. Needless to say that multi-tenancy is an inevitable tribute to modernity. Yet, here comes the tricky area most users are concerned about — security. Is this multi-tenant platform safe enough? Yes, it is, so there are no reasons to worry because multi-tenant cloud services have higher security standards than standalone systems.
Let's draw an interesting parallel vis-à-vis the real-life case. Suppose you live in a single house with a fence around it. In theory, it should be much more secure than a flat in a block shared with numerous other households. Nevertheless, the practice shows that the householders in the apartment block will pool the expenditure of having a guard on duty 24/7 to monitor access to the building and control safety. Consequently, the multi-tenant cloud system is more secure, the same as a shared house.
SaaS Solutions Are Time- and Cost-Effective
As Benjamin Franklin claimed over two centuries ago, "time is money." Still, this statement hasn't lost its meaning through the years, especially when it comes to the current state of business. Thankfully, SaaS solutions perfectly correspond to today's hectic lifestyle by saving both time and money.
In terms of cost, SaaS provides the following advantages:
There's no need for additional hardware and middleware.
SaaS apps operate on a subscription payment type, so there are no unpredictable expenses. Instead, you pay for what you use and simultaneously get the latest innovations and updates.
Taking all of the above factors into account, it's clear that with lower costs for such top-quality software, your business's profits will be rapidly growing as a direct result.
Concerning time-saving capabilities, SaaS is associated with such features:
The vendor is responsible for the complete maintenance of the software. Hence, it eliminates additional work hours and time that might have been required to upgrade the software.
Instead of months dedicated to installing and maintaining the software, this software delivery model enables solutions that allow you to reduce the time-to-market period.
Last but not least, SaaS apps are easy to use, which is why employees spend less time on learning. As a result, they adopt the system faster.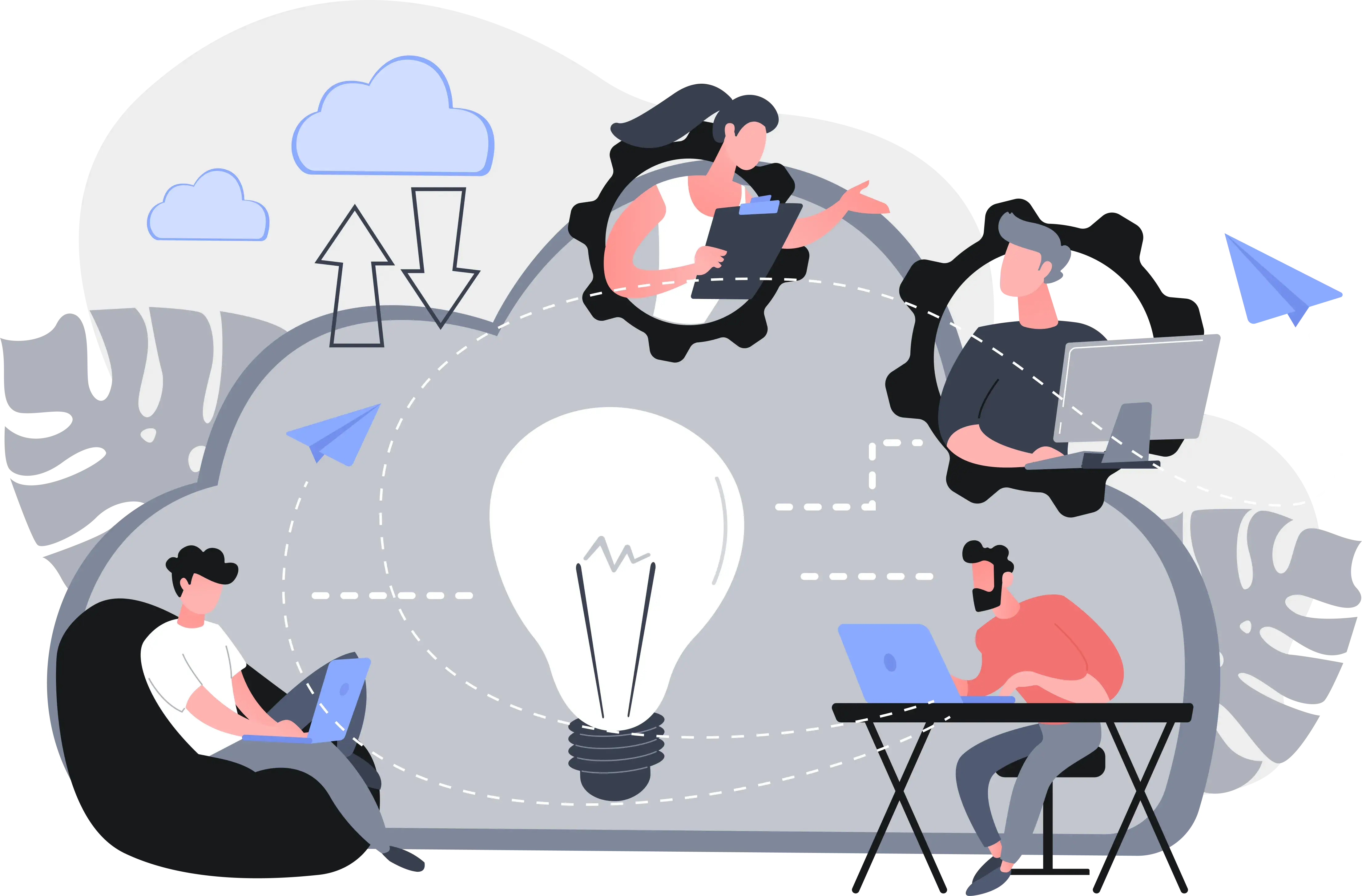 The Dark Side of SaaS Solutions for Businesses
Have you ever wondered about the way you perceive the business environment? Some people tend to be optimistic about any changes, which is great but to a certain extent. Others have negative attitudes towards business innovations, and such a standpoint also has the right to exist when it comes to tricky decisions. Which approach is better? Both in the complex. As we've already clarified the key positive characteristics of on-demand software, so it's time to identify the pitfalls. By the way, please note that these disadvantages aren't fatal because you can easily overcome them and we'll show you how. Forewarned is forearmed, right?
SaaS Requires Stable Internet Connection
It's great that you can access the software wherever and whenever you need it via the Internet. However, this opportunity also poses several limitations: you'll always inevitably require a good Internet connection. In addition, network issues can lead to irritating download delays, which will damage productivity. Therefore, it would be better to prepare your office by taking care of the stable network connection in advance.
Keep an Eye on Confidentiality
Although web-hosted software is typically considered a safe cloud-based solution, it also has some confidentiality concerns you should stay aware of. Your corporate data is usually kept on the provider's servers, so this fact may cause confidentiality concerns. To avoid this threat, it's necessary to create a prior agreement with the service provider documenting everything that could occur in case of any confidentiality issues.
Less Responsibility = Less Control
If business owners utilize in-house software applications, they automatically gain a high level of control. However, the situation is way different with SaaS applications because control belongs to a third-party provider. Of course, it isn't related to any adverse consequences, but some companies feel uncomfortable relying on someone else.
Software as a Service (SaaS) in Numbers
There's no doubt that statistics speak louder than words. After all, when people want to determine the effectiveness of a particular approach or solution, they always turn to practical insights supported by analytical data. So, returning to the subject of the conversation, we've also prepared a brief statistical report based on relevant data resources.

Data taken from Statista
SaaS Market in the Course of Time: What to Expect?
Why do people utilize innovations? Most people will probably answer that innovations are necessary for building something new and designing tools that ease our lives. That's definitely the correct description, but not a complete one. First and foremost, innovation is about intelligently utilizing resources to find creative solutions for complex problems, and SaaS undeniably refers to such a kind of innovation. Although the SaaS platform may not always be the universal solution for everyone, it would be a mistake not to take a moment to consider this rapidly growing technology because it has truly promising perspectives ahead.
Post-COVID Technology Ecosystem as a Fundament for Development
It's not a secret that the global pandemic has significantly impacted all areas of human existence, so SaaS isn't an exception. An opportunity or a burden? Rather, a new wave of popularity. The two pivotal factors that contribute to SaaS growth in 2022 and beyond are:
COVID's challenge: modern businesses are sticking to a fully remote work model. SaaS solution: cloud-based software is the best option for remote access.
COVID's challenge: many companies are impacted financially by the pandemic. SaaS solution: compared to a traditional on-premise model, a cloud-based solution proposes a much lower entry investment.
The Clock is Ticking. Technology is Evolving
Nowadays, it's essential to recognize that the future of SaaS doesn't tend to slow down. As we've already sorted out, this cloud-based service gains more and more users every day. That's why such an extremely high demand evokes new transformations. It's logical to suppose that the SaaS model will continue to evolve in the future because businesses will require improved functionality, for instance:
even greater flexibility;
more effective onboarding and support services;
upgraded functionality;
The innovations this growth tendency produces will be the story for cloud-based software in the current year and further. According to Statista, "between 2020 and 2025, the software as a service (SaaS) market is expected to grow globally." In this regard, it's logical to conclude that SaaS is nearly everywhere, so implementing cloud-based solutions for your business will help you stay on trend.
Final Verdict
In the 21-st-century world, no one requires complexity, especially when it comes to business. Companies need robust tools capable of making their business performance easier, so the next-generation cloud software brings the required simplicity into their life.
After all, we hope that this article shed some much-needed perspective on this unique software delivery model. Do you need a custom solution that will work for the benefit of your business?
Then, don't pass on SaaS. Just drop us a line below, and we'll dispel all your doubts.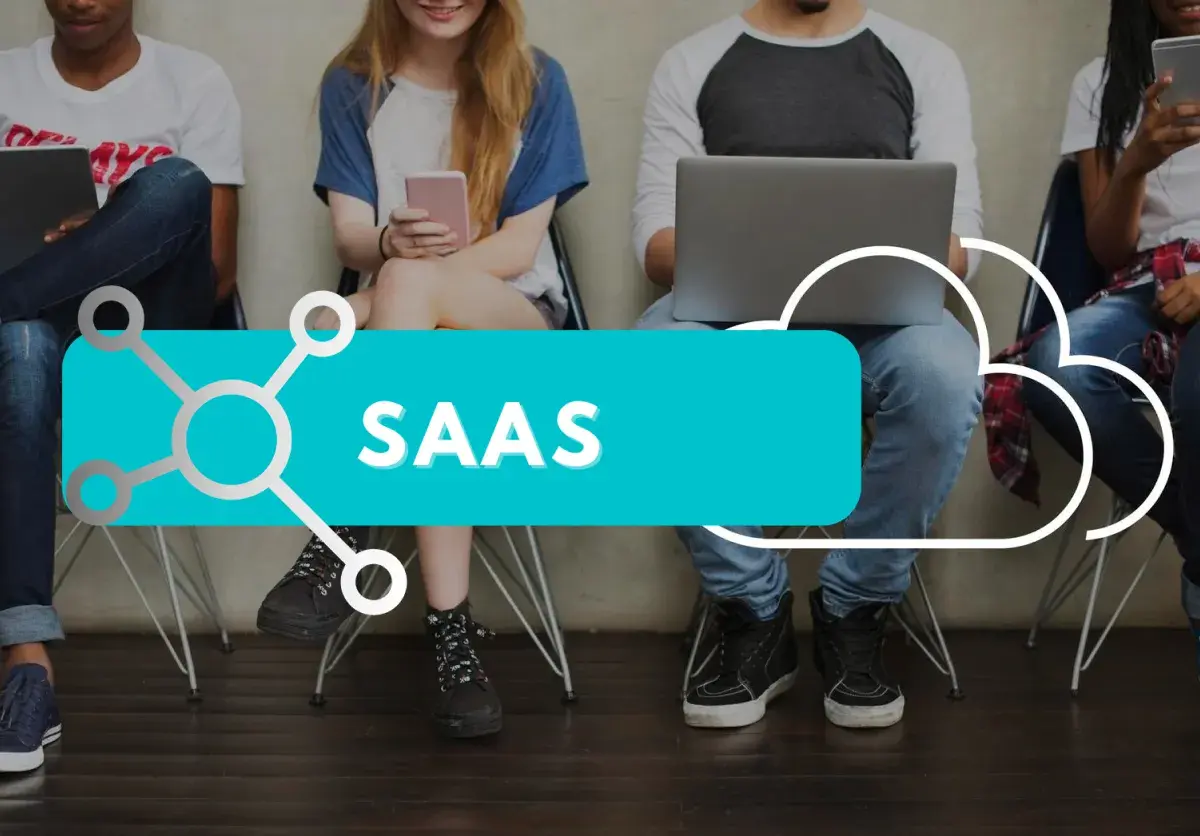 Recent Publications
Don't miss out! Click here to stay in touch.
Liked the article?
You will like our email too
Get the latest news from the devabit blog.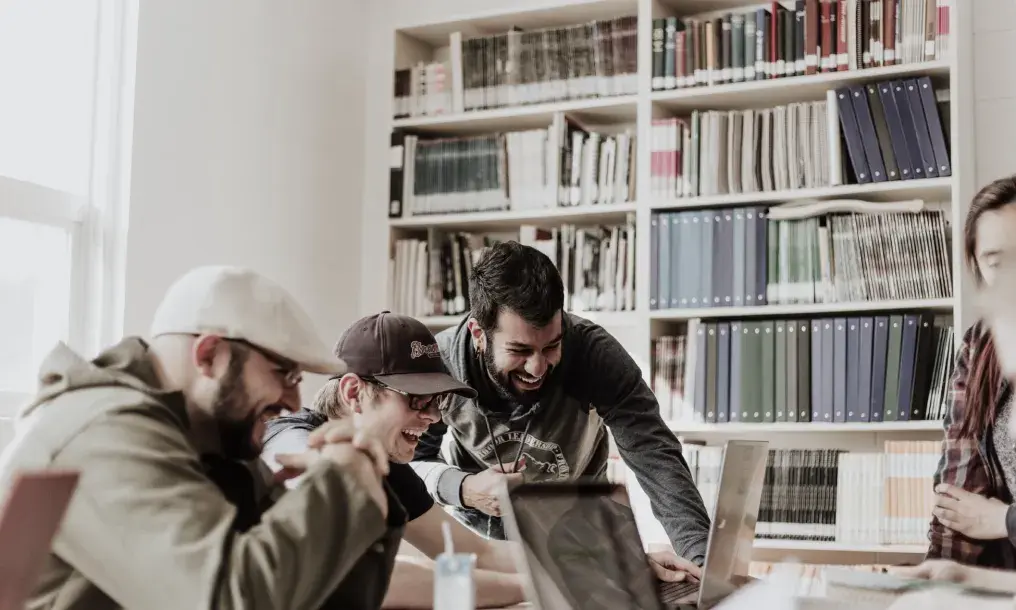 CONNECT WITH US WE'RE READY
TO TALK OPPORTUNITIES
THANK YOU! WE RECEIVED YOUR MESSAGE.
Sorry
something went wrong
One of our consultancy experts will get in touch with you shortly.
Please visit our portfolio to know more about us and the solutions we provide.