How to Choose a Reliable Custom Healthcare Software Development Provider
As a famous proverb says, prevention is better than cure. From ancient treatment methods to modern medical practices, healthcare has always been an inseparable part of our existence. Over time, however, medicine has undergone multiple transformations; some were successful, and others were not. In this regard, technological advancements definitely refer to the cohort of innovations that has positively influenced healthcare. Remote patient care, telehealth, wearable medical devices — these and many more healthcare inventions are familiar to us today, even though they were considered revolutionary practices only a few decades ago. Thus, in such a rapidly changing environment, healthcare providers experience an increase in the demand for custom software development solutions in order to keep pace with digital innovations. Yet, here comes another problem: how to ensure that the solution you plan to develop will benefit your healthcare organization? More than that, how to choose the right custom software development provider? Finally, how to improve your patient care practices without wasting tons of money on fashionable yet useless solutions? Fortunately, you are not alone at the crossroads of software development for healthcare industry. While more and more pharmacies and healthcare organizations are seeking to overcome these challenges, devabit, your reliable custom healthcare software development partner, has prepared a complete guide on how to choose the right software solution while partnering with a trustworthy custom healthcare software development provider. Ready, set... Let's crush this interesting topic together.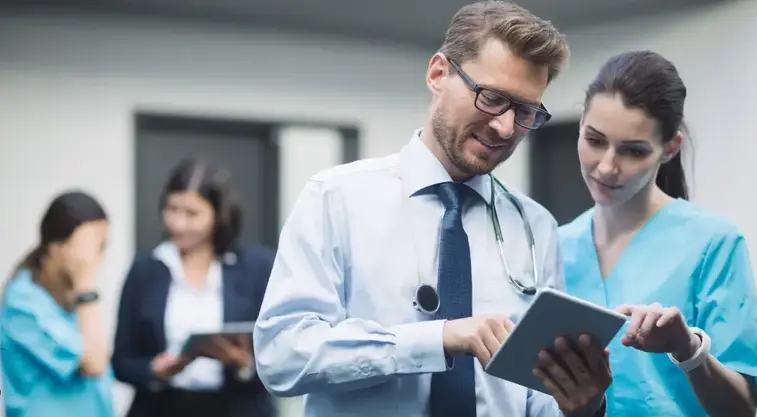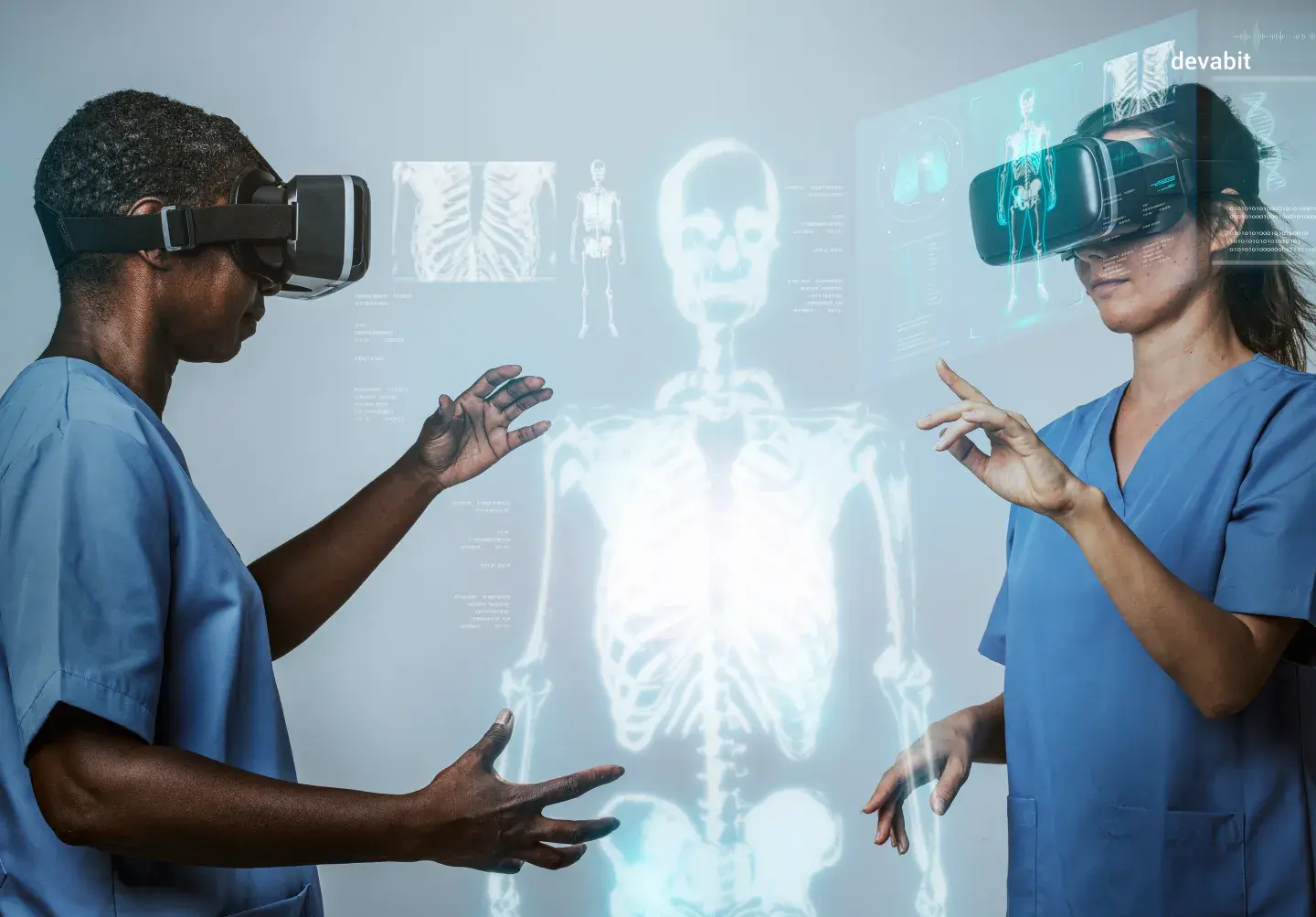 First Things First

: Choose a Custom Healthcare Software Development Solution


In the modern market, there are thousands of companies offering custom healthcare software development solutions. Still, before jumping to the research of custom healthcare software development providers, it is essential to choose the solution that perfectly fits your requirements. Whether you want to improve healthcare services, streamline processes, or enhance patient outcomes, your goals should be perceived as a decisive factor when heading for the right option. Below we described some of the most popular solutions custom healthcare development companies typically provide:
Telemedicine

& Telehealth Platforms

Custom healthcare software development providers usually utilize the advanced technology to create telemedicine and telehealth platforms, eliminating the need for in-person visits and increasing the accessibility of healthcare services. These custom platforms can include telemedicine applications, telehealth video streaming platforms, saas-based telemedicine apps, and telemedicine integrations to establish remote patient care and remove geographical barriers.

Electronic Prescription

(ERX) Software Solutions

In fact, eRx software solutions streamline the medication prescription process and provide multiple advantages, including improved medication adherence, reduced costs associated with paper prescriptions, and increased access to prescription information for both patients and healthcare providers. Whether you want to develop a custom eRx mobile app or eRx third-party integration, our custom healthcare software development company can deliver any type of eRx software solutions tailored to your unique needs.
Pharmacy Payment

& Management Systems

Pharmacy payment and management solutions replace manual operations with efficient and automated tools, allowing you to accept online payments faster. Since custom healthcare software development providers like devabit leverage best industry practices to create custom solutions that meet your unique needs, from inventory and prescription management to medication dispensing, billing, and payment processing, you can easily improve your pharmacy's operations in a blink of an eye.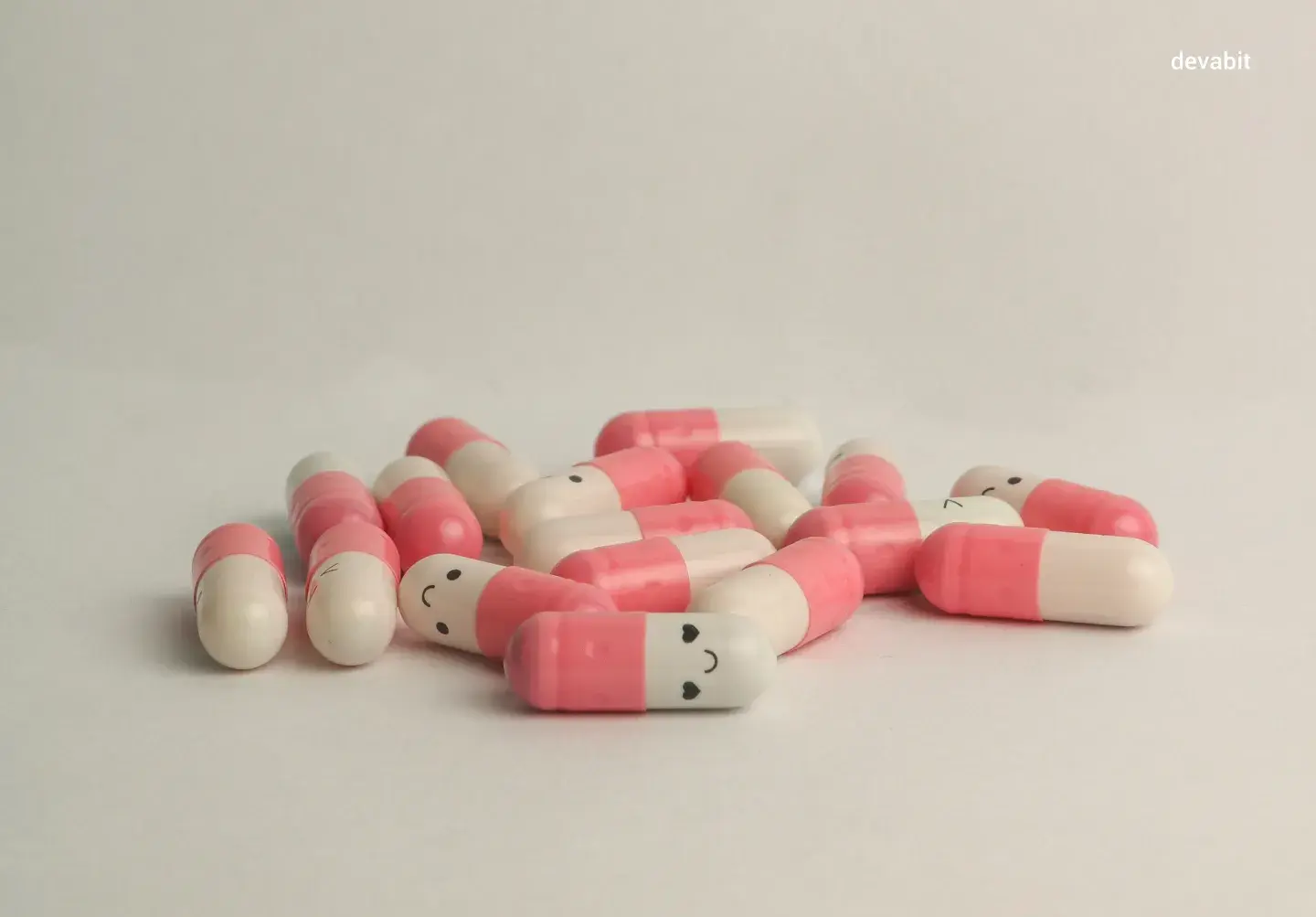 Data Entry & Data Management Healthcare Solutions
Data entry and data management healthcare solutions automate manual data entry processes, such as inputting patient information, insurance data, and medical history into electronic health records (EHRs) or other healthcare systems. Therefore, data management tools enable efficient data collection, organization, and management for informed decision-making. As a result, data entry and data management healthcare solutions ensure your medical data work for you, not vice versa.
Pharma

/Healthcare API & Integration

APIs and integration solutions enable healthcare providers to securely and efficiently share patient information with other providers, streamlining the intake process for eligibility and benefits verification, claims submission, processing, payments, and more. Empowering the next generation of healthcare applications, API & integration solutions make it easier to find the perfect way to bring your patient care practices to an entirely new level.
Medical Device Integration
Hardware integration solutions connect all the sections of your healthcare organization into one high-performing web-based system, allowing you to collect and process patient data and health records with minimal human error. By eliminating manual work, providing remote access, and offering protected and reliable web-based storage, medical device integration helps you control and manage processes efficiently.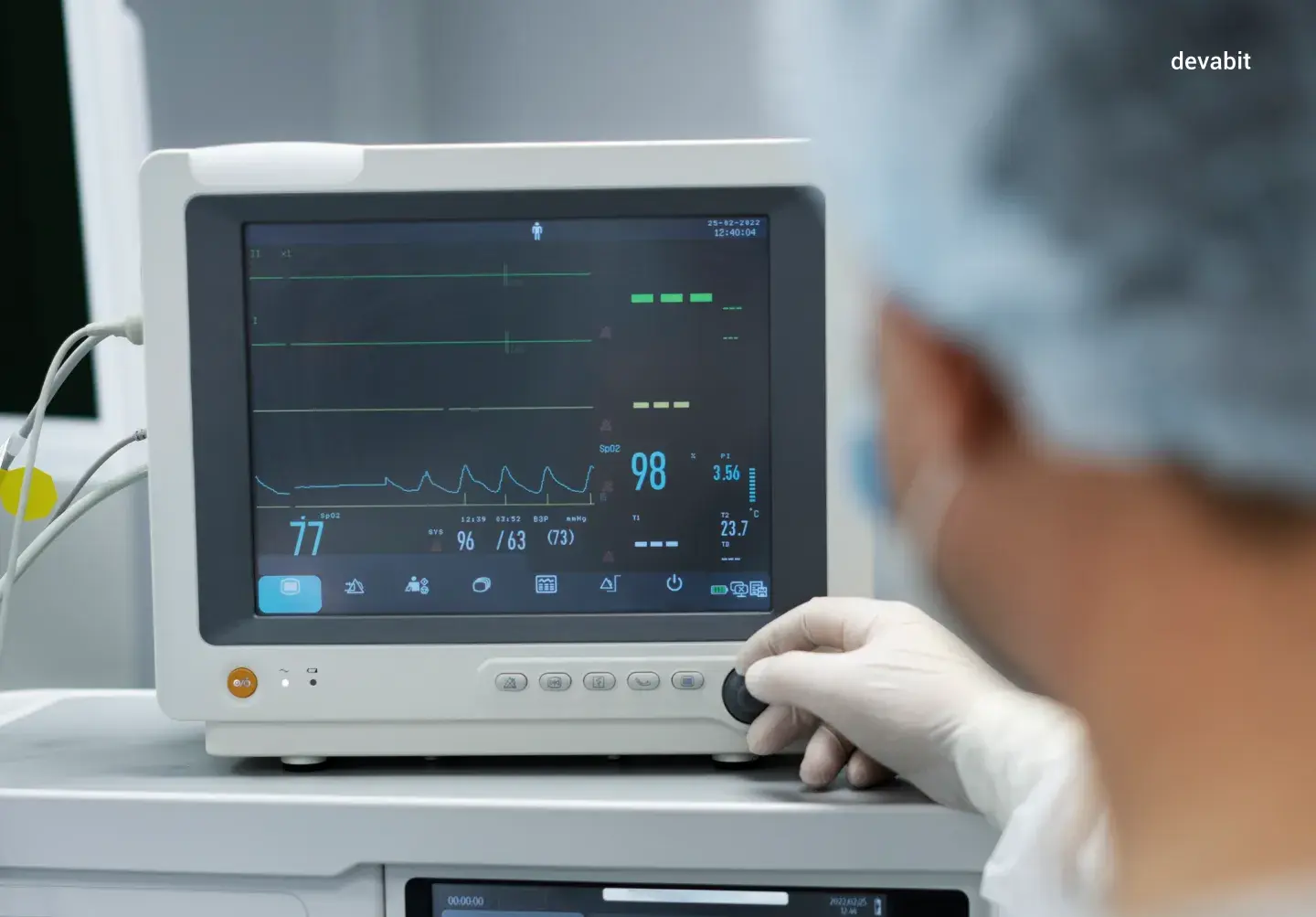 Appointment Booking/Scheduling Solutions
Appointment booking solutions allow doctors, physicians, and patients to schedule daily medical care easily. With user-friendly booking interfaces, extended customization capabilities, and easy-to-operate software, booking solutions provide next-gen convenience. Appointment booking and scheduling solutions prepare your healthcare organization for the technology-powered future by reducing the wait times for your patients and improving your overall practice efficiency.
Mobile Healthcare Solutions
Cutting-edge mobile solutions offer limitless potential for the healthcare industry, from remote patient monitoring to telemedicine consultations. Mobile solutions improve communication between patients and physicians and provide convenient access to healthcare services. Integrating mobile solutions as an integral part of healthcare practice is critical since smartphones are extremely popular in the 21st-century world.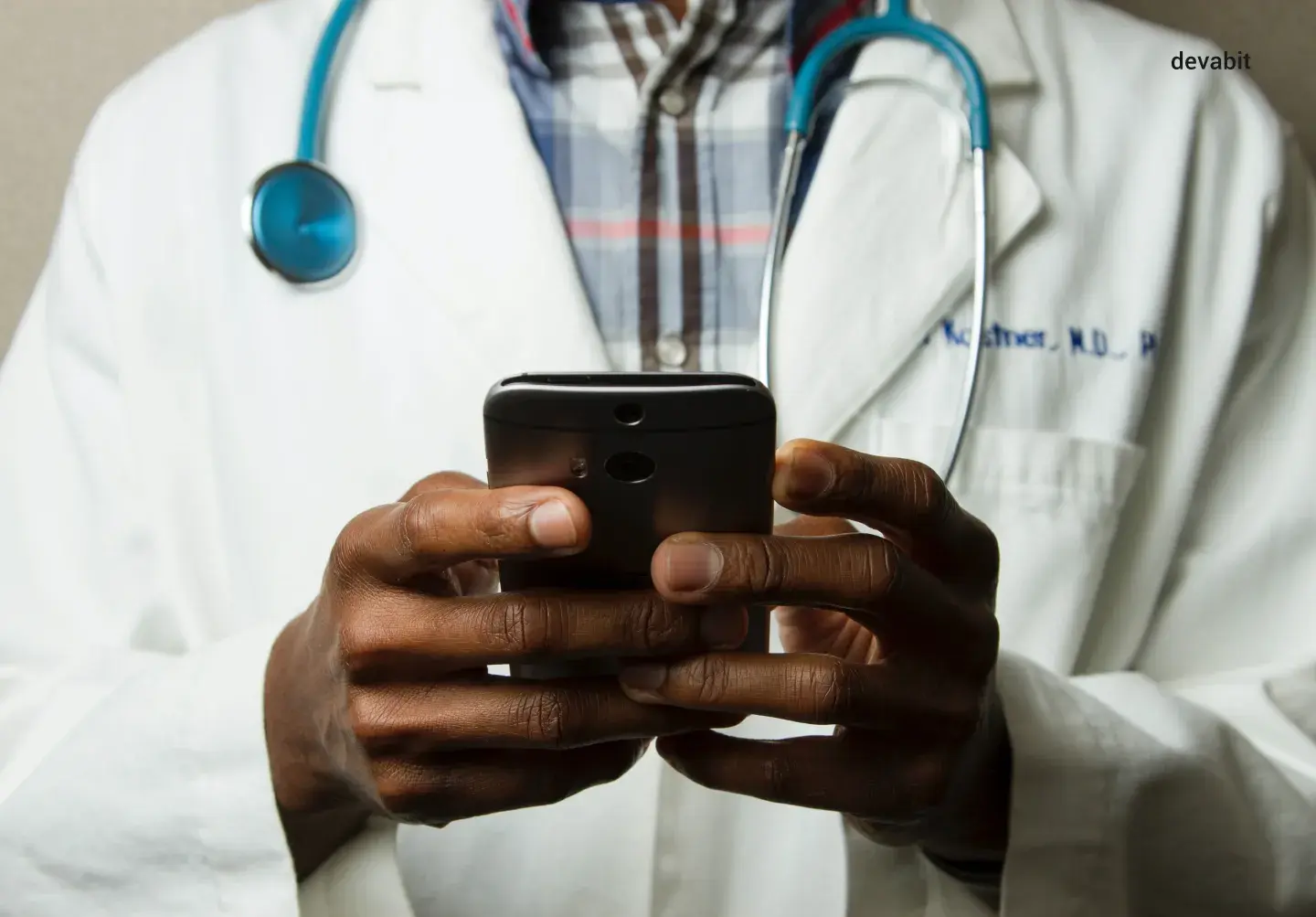 Electronic Health Record (EHR) Systems
Simply stated, EHR systems are digital versions of paper medical records that provide healthcare providers with a wide range of advantages, such as improved accuracy, accessibility, and efficiency. Custom healthcare development companies can create EHR systems tailored to the unique needs of healthcare providers, such as hospitals, clinics, and private practices.
Clinical Decision Support Systems

(CDSS)

In a nutshell, clinical decision support systems (CDSS) are software programs designed to assist healthcare providers in making diagnostic and therapeutic decisions by providing evidence-based recommendations and patient-specific information. CDSS has been recognized as an essential tool in modern healthcare, improving the quality of patient care, reducing errors, and increasing efficiency.
Healthcare Analytics Solutions

(HAS)

Healthcare analytics solutions (HAS) collect data from various sources, such as electronic health records (EHRs), billing systems, and administrative databases, and analyze this data to identify trends, patterns, and insights. Accordingly, this data can be used to improve clinical decision-making, optimize resource utilization, and identify potential opportunities for cost savings.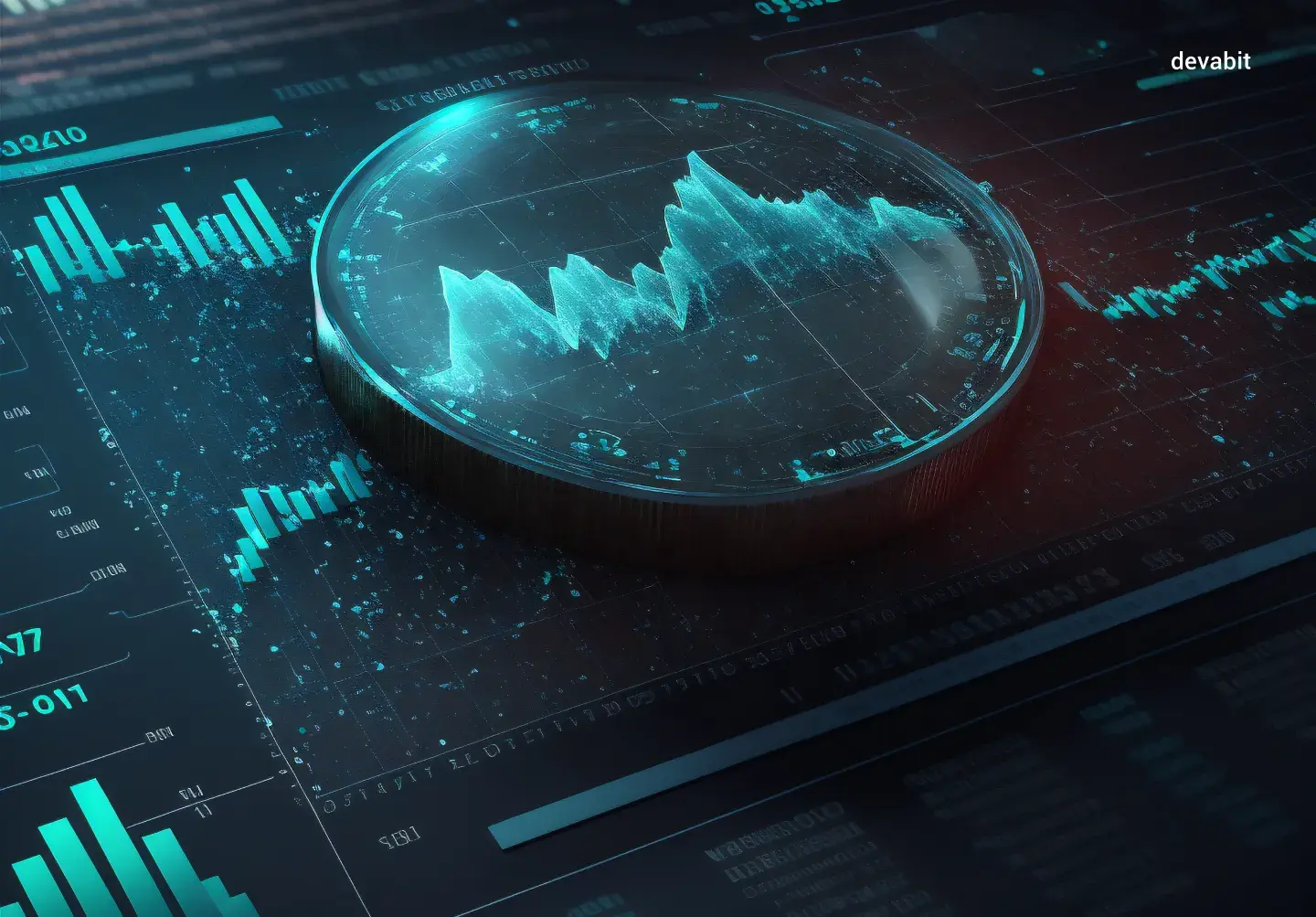 Looking for a reliable custom healthcare software development provider?
A Complete Guide on Choosing a Custom Healthcare Software Development Provider
In today's fast-paced world, the healthcare industry has seen a rapid increase in the demand for custom software development solutions. Custom software development has become an essential component for healthcare providers since it helps to improve the quality of their services and streamline their processes. However, choosing the right custom software development company can be a challenging task. In the following paragraphs, we discuss the factors you should consider when choosing a custom software healthcare development company:
1.
Expertise and Experience
One of the most important factors to consider when choosing a custom software healthcare development company is their expertise and experience in the field. It would be best to look for a custom healthcare software development provider with a proven track record of developing healthcare solutions for different clients from your industry. Additionally, make sure that the company has experience working with the latest technologies and platforms.
2.
Compliance with Regulatory Requirements
Another vital factor to consider when choosing a custom software healthcare development company is compliance with regulatory requirements. The healthcare industry is highly regulated, and healthcare software solutions must comply with strict rules to ensure patient safety and data privacy. Check whether your potential custom software development partner has experience developing software solutions that comply with HIPAA, GDPR, and other regulatory requirements. The custom healthcare software development provider should also be familiar with the regulations in your country or region.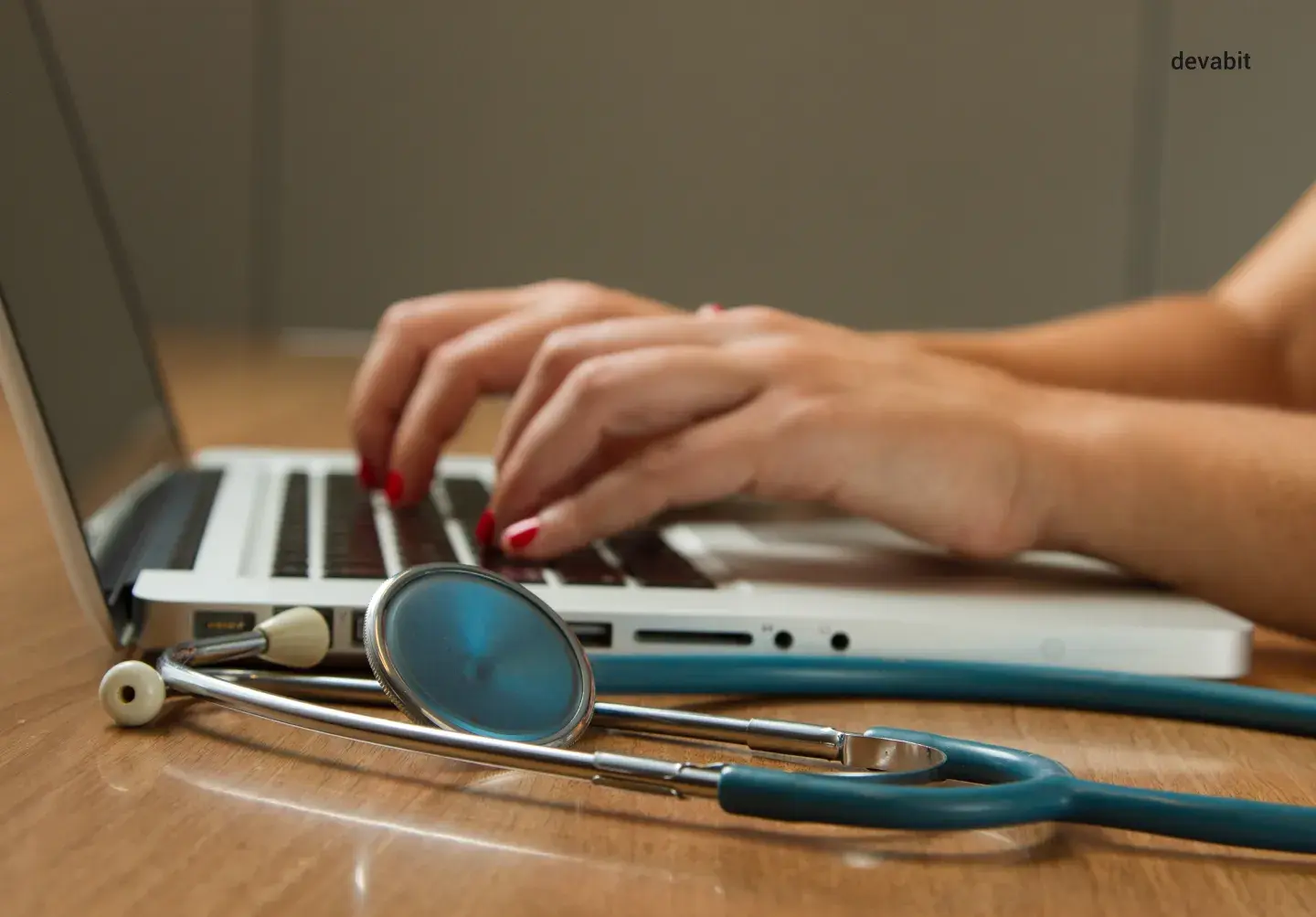 3.
Quality of Services
The quality of service provided by a custom software development company is another crucial aspect you should pay attention to. Try to find a company that offers high-quality service and is committed to delivering software solutions that meet your needs and expectations. You can assess the quality of service provided by a custom healthcare software development company by looking at their customer reviews and testimonials. You can also ask the custom healthcare software development provider for references from previous clients.
4.
Cost and Budget
The cost of custom healthcare software development can vary widely depending on the complexity of the software solution and the expertise of the development team. Before choosing a custom software healthcare development company, you should have a clear idea of your budget. Moreover, it is always better to look for a custom healthcare software development company that provides transparent pricing and various cooperation models. However, it is essential to remember that the cheapest option may not always be the best. When choosing a custom software development company, you should always prioritize quality and expertise over cost.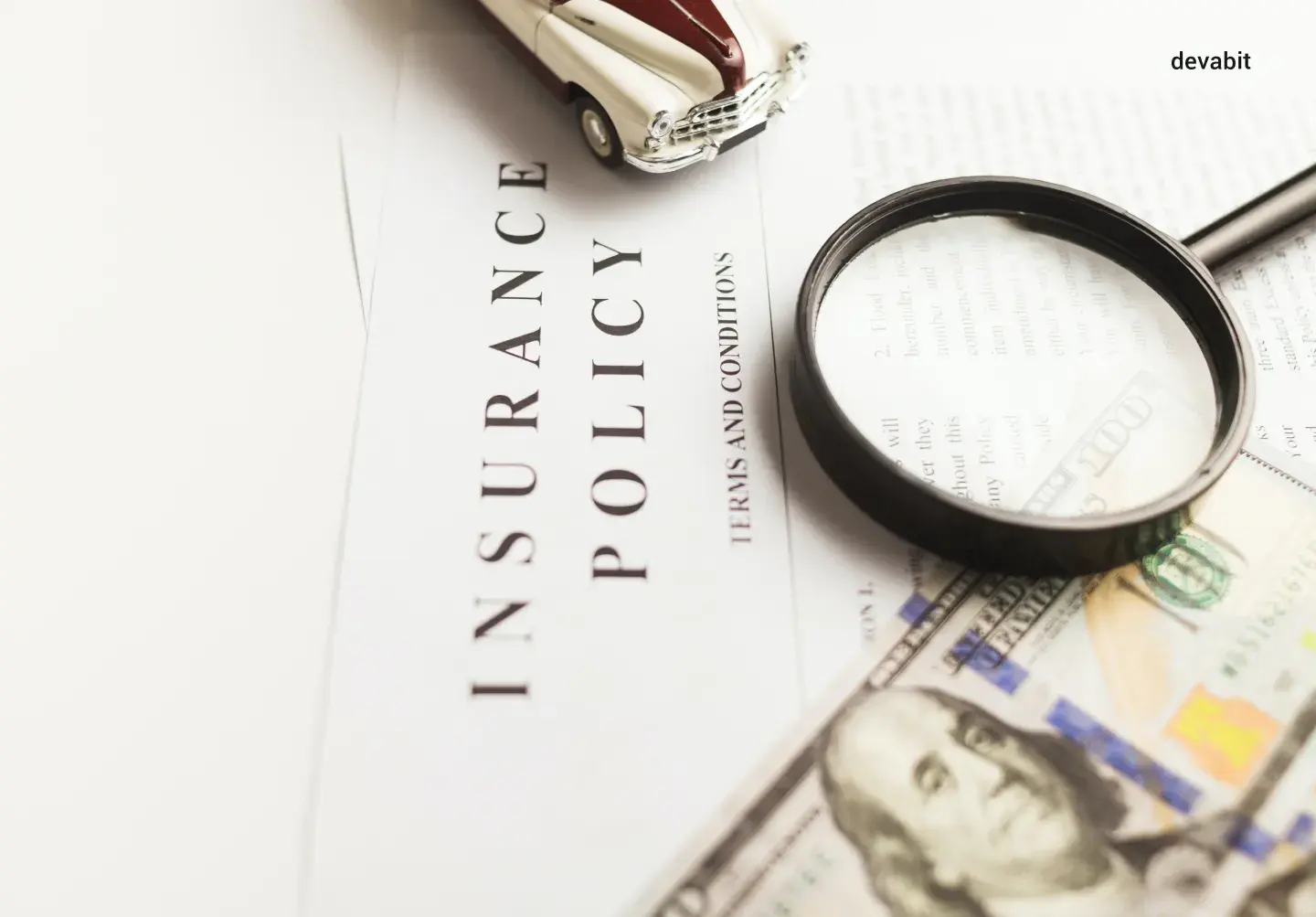 5.
Communication and Collaboration
Effective communication and collaboration are essential when working with a custom software healthcare development company. Therefore, you should look for a custom healthcare software development vendor with a clear and transparent communication process and a willingness to collaborate throughout the development process. The company should also be able to provide regular updates on the progress of the software development project and be responsive to any questions or concerns that may arise during the development process.
6.
Scalability and Flexibility
Notably, do not forget about scalability and flexibility, as these aspects are fundamental if you plan to expand your organization in the future. In particular, the software solution should be designed to grow and evolve with your business and meet your changing needs over time. At the same time, the potential custom healthcare software development vendor should also be able to provide flexibility in terms of customization and integration with other systems and platforms to ensure the software solution can be upgraded and adjusted to meet your growing needs and requirements.
7.
Maintenance and Support
Custom healthcare software development is a complex long-term process, so choosing a company that provides ongoing maintenance and support for your software solution is pivotal. On the one hand, to ensure your software solution is up-to-date and functioning properly, your custom healthcare software development vendor should provide timely updates and bug fixes. On the other hand, your potential partner should also have a clear support process in place and be able to deliver timely assistance in case of any emergency issues or concerns.
Custom Healthcare Software Development Companies in Eastern Europe
In case you consider delegating your software development needs to a third-party provider, choosing the right outsourcing destination may be another challenging task. Nowadays, thousands of software development companies from all over the world offer outsourcing services. From India to the Philippines, there is a limitless number of choices, so everything depends on your budget expectations. By way of illustration, we compared outsourcing in India and Ukraine in one of our recent articles. However, if you want to outsource your custom healthcare software development needs without destroying your budget, Eastern Europe can be a perfect option since it offers the best value for money. Want to discover the top 5 countries for outsourcing in Eastern Europe? Read our recent publication to find out more.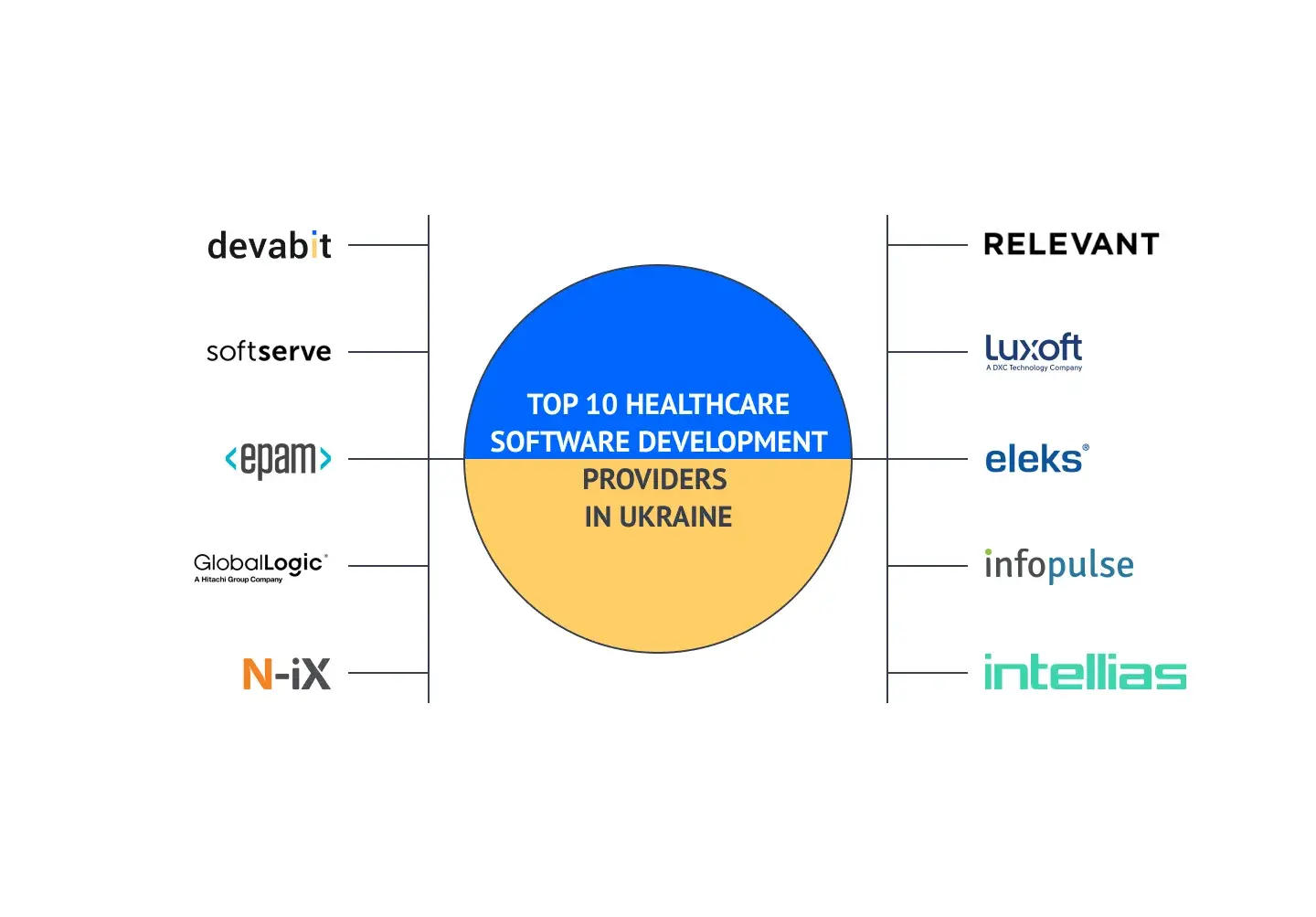 Custom Healthcare Software Development Solutions

: Real Cases Instead of Boring Phrases

Traditional pharmacy payments can be extremely time-consuming and challenging due to various bureaucratic hurdles. Luckily, a revolutionary payment software developed by devabit streamlines the prescription payment process, allowing payments to be made in a matter of days instead of months. This cutting-edge solution caters to pharmacies of all types and sizes, from small independent pharmacies to larger grocery store chains, handling every aspect of the payment process from beginning to end. As a result, patients can receive insurance refunds much faster, leading to increased customer satisfaction and loyalty. To sum up, this innovative payment platform aims to decrease the number of phone calls and faxed payment forms that pharmacies receive by allowing patients to pay co-payments online, schedule deliveries or curbside pick-ups, and answer any questions related to onboarding in a quick and efficient manner.

There is no doubt that product serialization is pivotal when it comes to producing various types of products under one roof. Hence, creating vaccines for a wide range of medical disciplines, including immunology, oncology, cardiology, diabetology, endocrinology, and neurology, our client experienced an urgent need to develop a cutting-edge product serialization solution in order to ensure compliance, increase accuracy, and establish transparency across the organization. Our team of developers created appropriate data exchange formats, including serial number formats and corresponding requirements, and tested multiple approaches and solutions for handling serial number mapping and accommodating evolving regulations. As a result, we came up with a state-of-the-art solution aimed at identifying and tracking counterfeit products and protecting the client's brand reputation. At the same time, our solution served as a solid foundation for transparency and traceability across the entire supply chain.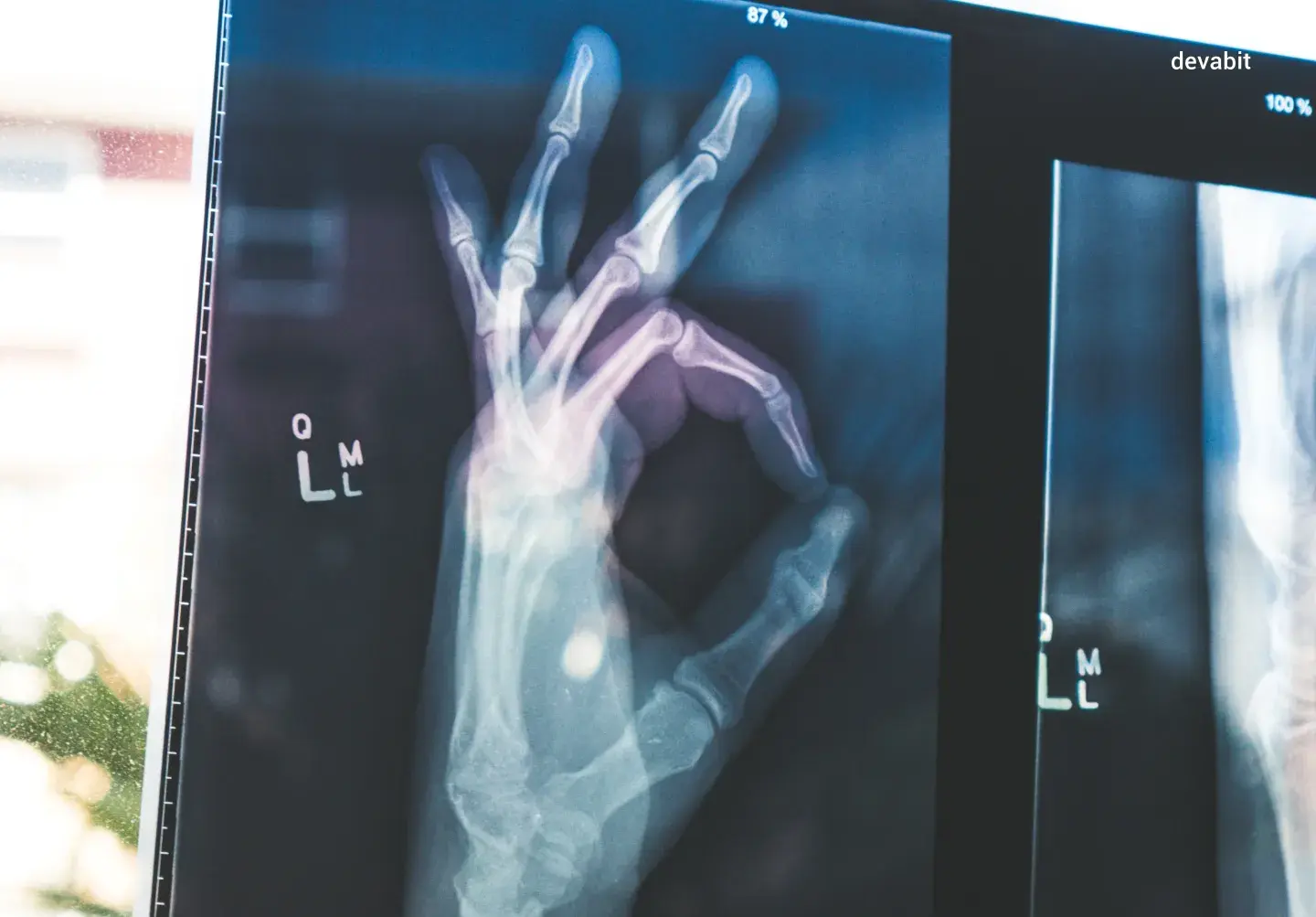 Final Verdict on Custom Healthcare Software Development
Choosing the right custom software healthcare development company is crucial to the success of your healthcare organization. In this article, we provided a comprehensive set of guidelines for selecting a trustworthy and efficient software development company for healthcare-related projects. This guide emphasizes the importance of researching potential companies, checking their experience and expertise in healthcare software development, and considering factors such as cost, communication, and support. It also suggests conducting interviews and reviewing case studies to gain a deeper understanding of a company's capabilities and approach to project management. Ultimately, our guide aims to help healthcare professionals make informed decisions when choosing a custom healthcare software development company that can deliver effective and customized solutions to meet their unique needs. Hopefully, by considering the factors discussed in this article, you will find your perfect match.
Are you ready to make the first step toward the tech-powered future? At devabit, we offer various teams of dedicated remote developers. Whether you are looking for iOS, Android, Node.js, or Vue.js developers, our custom healthcare software development company can provide you with the needed experts or develop the solution from scratch. Just contact us today and let us discuss the opportunities.
Don't miss out! Click here to stay in touch.
Liked the article?
You will like our email too
Get the latest news from the devabit blog.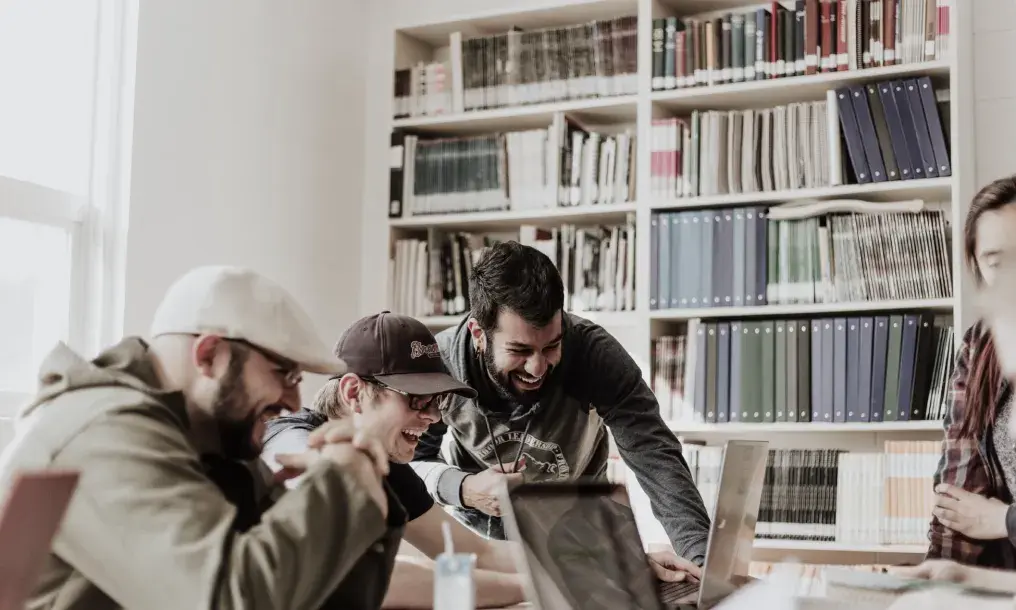 CONNECT WITH US WE'RE READY
TO TALK OPPORTUNITIES
THANK YOU! WE RECEIVED YOUR MESSAGE.
Sorry
something went wrong
One of our consultancy experts will get in touch with you shortly.
Please visit our portfolio to know more about us and the solutions we provide.