19 Lessons from Our Clients: How to Choose the Right Software Outsourcing Vendor
Over two-thirds (!) of US companies outsource IT functions. The statistics definitely reveal positive dynamics in the perception of outsourcing by executives. However, what remains hidden is how satisfied they are with the set cooperation. And how to choose the right software outsourcing vendor?
We have collected the best practices from our clients and summed them up in a juicy ultimate guide. In this article, we will navigate through the key criteria and methods of selection of IT development partners and summarize everything in the evaluation checklist.
Lesson 1. Start with WHY: define current needs and goals.
Following the advice of management expert Simon Sinek, a selection process should start with why. The basement of productive and long-lasting cooperation with an outsourcing vendor lies in a deep understanding of the company's primary purposes. It forms a 360-degree view of current obstacles and striven results.
Therefore, it is valuable for project stakeholders to answer the following questions:
What is the goal of outsourcing?
What needs and problems have to be covered?
Should an outsourcing vendor participate as an assistant, advisor, or partner?
What services an outsourcing vendor should provide?
What skills would best fit the project?
What are the main risks involved in the project?
What is the budget for the project?
Done right, the selection process takes up to six months before signing a contract with an outsourcing vendor.
Lesson 2. Will the outsourcing vendor walk the walk? Think of the company size. Think again.
Undoubtedly, every client wants to be treated like a very important client (VIC). Company and team scale is a crucial factor that is often overlooked in the beginning. However, there is no guarantee whether small or large vendors would manage this better. In any case, there are many pitfalls to consider.
Vulnerabilities of small to medium outsourcing vendors:
Not enough experience in large-scale projects;
Limited ability to scale the project up or down;
Risks of lack in certain specialists.
Vulnerabilities of large outsourcing vendors:
Risks of being assigned to the "B-team";
High rates due to the power of the brand;
The majority of specialists are generalists with broad expertise but no single deep specialization.
The dilemma lies in the famous proverb about a big fish in a small pond and a small fish in a big one. What would you prefer?
Lesson 3. Remember the 5% rule for software outsourcing teams.
Following the company size discussion, there is another factor to consider: the percentage of the vendor's business your project engagement will represent. A golden rule of 5% says: unless you hire more than 5% of the outsourcing vendor's scale, you will not receive enough dedication and attention. Thus, the right vendor size for the team of 8 developers lies in the range of 50 to 200 total employees.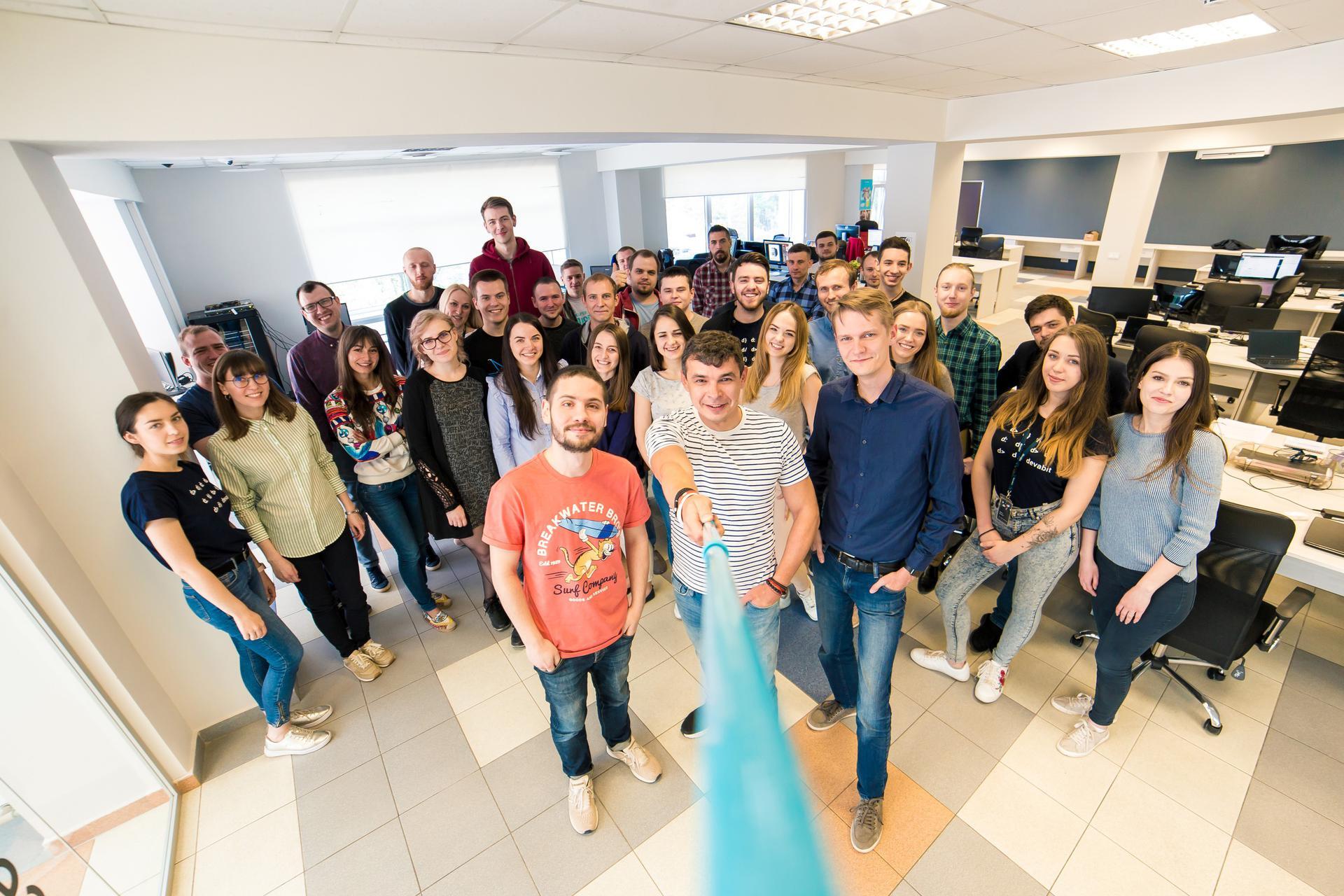 Lesson 4. Check out the expertise of the outsourcing vendor in specific industries and technologies.
One of the core ideas of the outsourcing business model lies in the ability of a vendor to hire extra specialists at any time. Of course, it is useful to have this option in case of an emergency. Strategically, however, an outsourcing vendor should possess and prove solid experience in a certain domain and technology stack. Skillset verification is within the key criteria of selection.
Company background, past projects, and quick staffing should all be thoroughly checked and discussed. Similarly, if an outsourcing vendor lacks experience in setting up efficient cross-team collaboration, it might be challenging for them to manage several distributed teams.
At devabit, we have developed deep expertise and knowledge in the following domains: web and mobile development, UI/UX design, 3D and AR/VR, QA, and business process outsourcing (BPO).
On the other hand, the wide and various specialization of an outsourcing vendor lets their clients leverage their knowledge. Many projects, which begin with a limited technology stack, eventually require expertise in such innovative directions as Big Data, AR/VR, or AI. Therefore, general company maturity and diversity of experience should also be taken into account.
Lesson 5. Narrow down a list of potential software outsourcing vendors.
An in-depth analysis of company interests and project expectations usually outlines a general understanding of how a potential outsourcing partner should look like. Thus, even brief scanning of the main parameters can result in shortlisting up to ten potential outsourcing vendors.
Obviously, it appears more sensible to minimize risks by researching a few companies deeply rather than focusing on a single one. Comparison is a powerful analytical tool that adds confidence to the final decision.
Lesson 6. Go back to basics and research the background of an outsourcing vendor.
The success of future partnerships lies in mutual trust. Such basic information as who stands behind the outsourcing vendor and when it was founded can form a more consolidated view. The values and experience of the founders and chief management team radiate the whole company and its employees. Besides, if the company is run by the same team for many years, it shows the level of commitment and loyalty.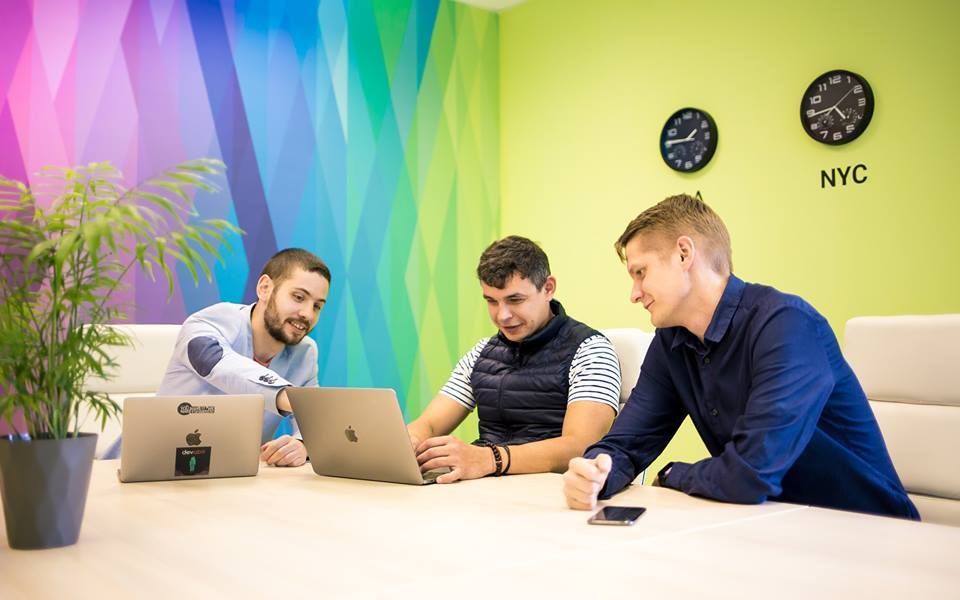 Lesson 7. Review previous clients.
Popular review platforms like Clutch.co or GoodFirms post and manage real customer feedback about various vendors. Alternatively, Facebook and Google reviews may be of help as well. Obviously, outsourcing vendors focus on positive reviews and actively avoid hearing from unsatisfied clients. Interestingly, psychologists report it is more useful to focus on average "3-star" reviews. Such feedback does not appear emotionally overwhelming and usually describes the situation objectively.
Sometimes case studies published by outsourcing vendors contain valuable information as well. They describe the project from within, communication style, and working approach. Not all client stories are published due to contract restrictions. But the main aim is to form a general view of an IT company as a development partner.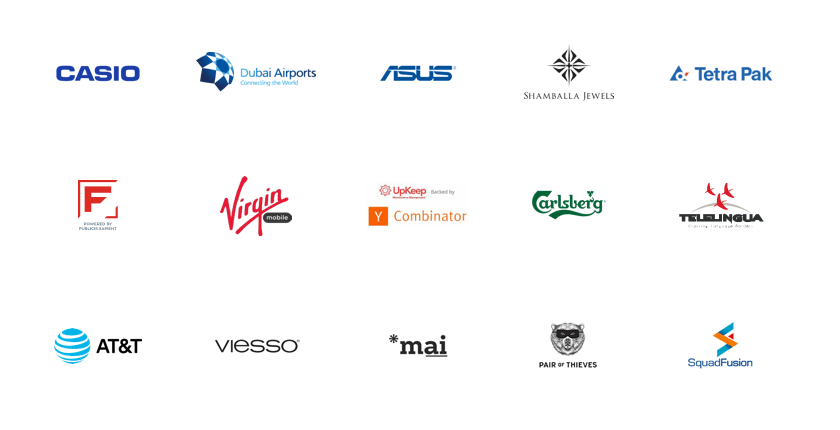 Lesson 8. Ask an outsourcing vendor for references.
Nothing talks better about how well an outsourcing vendor treats the clients than these clients. Nowadays, it is a common practice to request references from current and past clients. Their personal feedback might reveal genuine insights about service quality and development processes. Besides, such references often include experience-based tips on initial collaboration set-up.
Lesson 9. Evaluate industry recognitions.
Although standardized rankings can often be misinterpreted, they let easily visualize industry leaders and hustlers. There are dozens of various recognitions through different markets and industries. Undoubtedly, it makes sense to check only the most reputable rankings and awards like Global Outsourcing 100 by IAOP, Software 500, Inc. 5000, GSA, and others.
For example, one of the most popular US-based B2B rating resources Clutch recognized devabit as a Top IT Service Company in Ukraine. Besides, our 3D expert team won a RedDot Design Award for designing a table clock. Other worldwide reputable recognitions include ISTQB certifications and membership in NUCC.
Lesson 10. Make calculations thoroughly.
Perhaps, one of the most decisive factors in outsourcing is pricing. Recent research proves that companies dominantly choose outsourcing models to cut current or save future costs. However, the cheapest option on the market is not the goal. The most cost-effective solution is.
On average, an outsourcing vendor allows for cutting current costs by up to half. Its main advantage is the flexibility of the development team. Sometimes, the payroll is not a fixed cost but a variable. In any case, it is very important to not only discover and compare hourly and/or monthly rates but also to understand what is included and hidden.
Lesson 11. Don't Call Us, We'll Call You - Send a request.
There is no second chance to make a first impression. Sounds trite but true. First touch points show the level of eagerness and ambition a company puts into success. The way an outsourcing vendor contacts potential clients reveals whether they have expertise in the industry.
Here, the devil is in detail. Does the conversation go mutually beneficial, or does it turn into a tedious monologue? Did the outsourcing vendor research the industry and the company or remain indifferent?
Communicating on a Request for Proposal (RFP) or Request for Quotation (RFQ) is the key moment. However, an outsourcing vendor may require an RFI form or Request for Information to fully comply. This is a submission form with a wide range of both general and specific questions regarding the outsourced project. It usually serves as a reference guide for RFP/RFQ.
Lesson 12. Consider various models of engagement an outsourcing vendor.
The abovementioned hourly rates are not the final pricing factor. The total cost of engagement (TCE) goes separately. Although it cuts employment costs significantly, it does not vanish. Extra management costs, potential travel costs, etc., should not be ignored.
There are a few typical pricing models on the market:
Full-time Equivalent (FTE) - a client pays a certain percentage of an employee's annual salary.
Fixed Price - a less risky model that allows holding payments until milestones are completed. However, a precise bid usually cannot be accurately estimated.
Dedicated Teams - the most common outsourcing model. A vendor provides a client with a team dedicated solely to a particular project.
Blended Hourly - hourly rate quotes based on the engagement of each team member.
Incentive-based/Shared Risk-Reward - flat rates with increasing payments as goals are met.
Lesson 13. Suggest a low-risk trial.
Sometimes an outsourcing vendor can offer a low-risk trial. For example, at devabit, we work at the minimum scope for a certain (previously discussed) period. This is a perfect chance to see the onboarding process, check the quality of developers, and understand whether this cooperation feels comfortable. Usually, such a trial period is set to some limits. For example, a vendor might not send a code to a client.
If an outsourcing vendor suggests a risk-free trial, it might illustrate a high level of trust they put into the collaboration. However, the hidden risk is to get A-team specialists only at the beginning and switch to junior developers once everything is set up. Therefore, it is important to monitor the team and the development process regularly.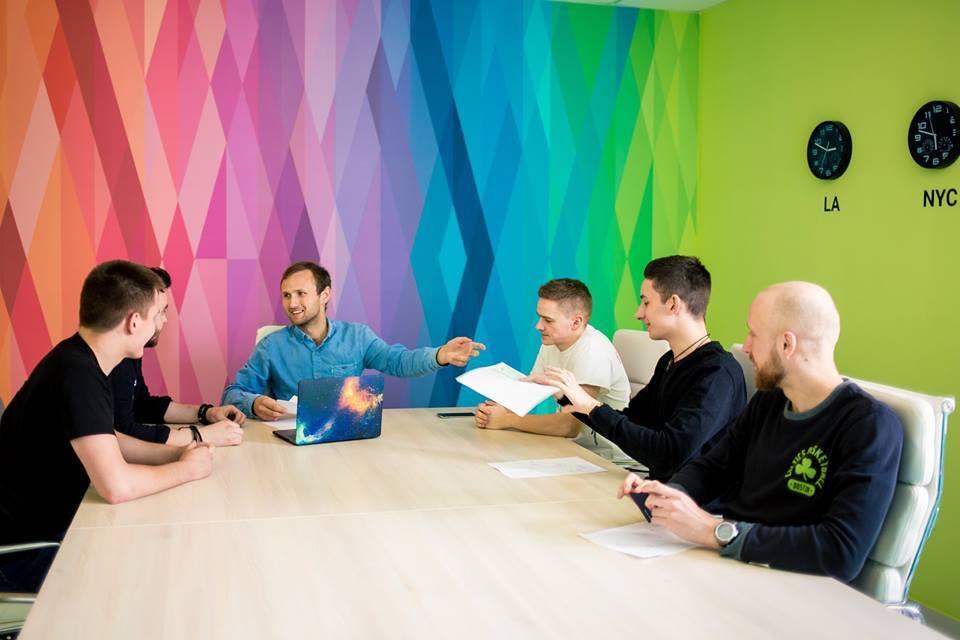 Lesson 14. Insist on software development specialists, not generalists.
Balanced teams are the winning option. A combination of junior, mid-level, and senior developers proved to be a high-performing and cost-effective solution. Hiring either only juniors or only seniors will result in productivity losses or expense raise.
Besides, the technology stack and specialization of developers matter too. Generalists are valuable for their broad knowledge base. However, narrow specialists add extra value to particular projects.
Lesson 15. Create a performance plan for an outsourcing vendor.
Luckily, success and failure in outsourcing projects are manageable and predictable. An outsourcing vendor should guide and assist a client through the development planning process. Examining main risk areas, defining the dimensions of project completion, and talking through "red flags" and milestones all illustrate healthy cooperation.
Lesson 16. Test outsourcing vendor's agility.
Agility and flexibility are especially valuable for embracing potential changes inside the project and/or company. The knowledge of agile methodology concerns the following aspects:
Ability to scale up and down;
New technologies adoption;
Different engagement models;
Knowledge transfer;
Strategies and plans adoption;
Innovations.
Lesson 17. Understand company culture. Look for a great fit.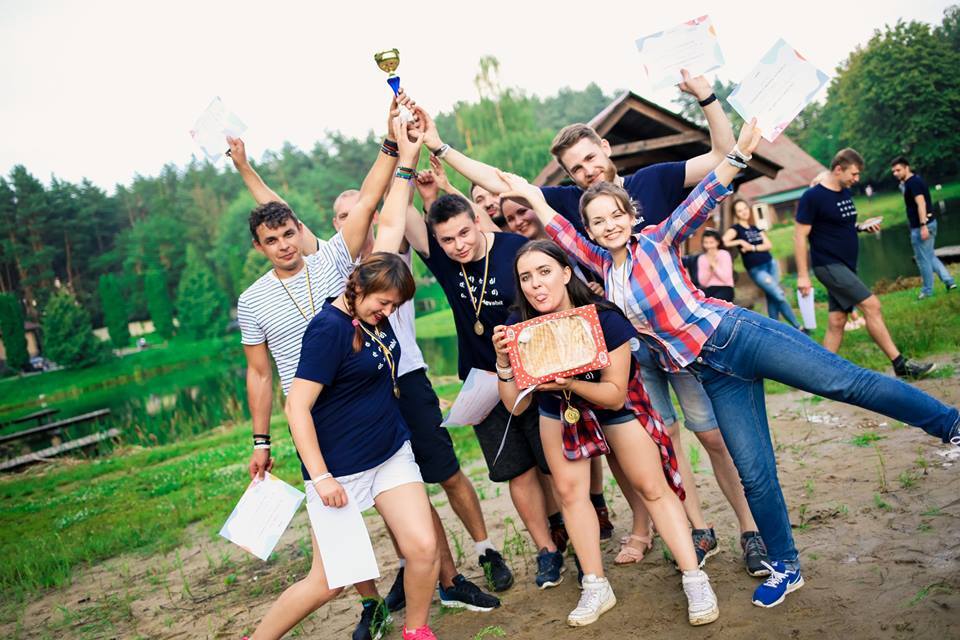 Corporate culture is not a mere thing but a clear illustration of how management treats employees. If an outsourcing vendor strives to retain workers, organizes training, and offers day-to-day benefits, its employee satisfaction and retention rates are probably within healthy limits. Often corporate social media pages (Facebook, Twitter, Instagram, or LinkedIn) or Glassdoor reviews can give extra insights into the matter.
Common values, development-centered culture, and a positive attitude lead to efficient communication between stakeholders.
Also, sometimes regional differences, business ethics, or religious beliefs can prevent companies from successful cooperation. For instance, Indian developers rarely personalize offers or look for alternatives which often causes unmet expectations. By contrast, Eastern European developers mostly share the culture and values of their Western colleagues.
Lesson 18. Check how convenient and easy to get to the location is.
The destination choice of a future outsourcing vendor is fundamental to the success of this business transformation. Short flight distances, small time differences, and visa-free traveling can significantly improve the partnership. For example, countries from Eastern Europe serve as a getaway to the West.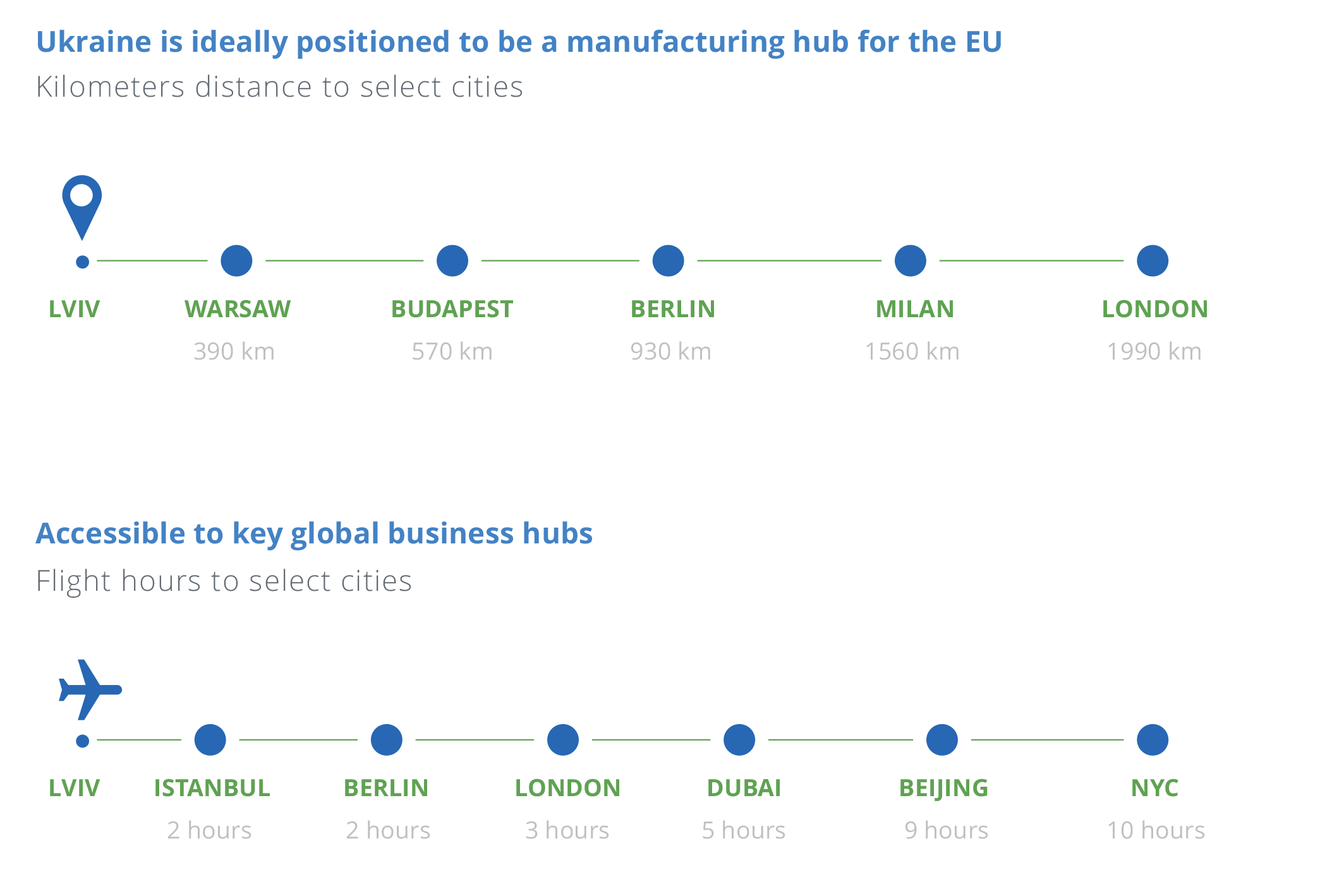 Lesson 19. Review contract negotiations.
Security standards and legality aspects are not the criteria to compromise on. The protection of IP and source code are the minimum requirements. Generally, contracts are subject to negotiation. An outsourcing vendor can suggest their own set of contracts. Therefore, this is a matter of discussion and is considered for inclusion in the original agreement.
A typical set of contracts we suggest at devabit goes as follows:
A non-disclosure agreement (NDA);
Master Services Agreement (MSA) - for basic legal terms and definitions;
Statement of Work (SoW) - project-specific activities, deliverables, and timelines for a vendor.
Under certain conditions, a Service-level agreement (SLA) could be signed.
Looking for the right software outsourcing vendor?
devabit is a strategic technology and business partner. For many years, we have delivered end-to-end high-quality solutions for industry leaders within our core competencies. We own a proven record of expertise in software and mobile development, UI/UX, 3D product visualization, AR/VR, QA, and BPO. Thanks to the agile approach, we deliver every stage of development, from investigation to post-delivery support, quickly and effectively. If you are searching for the right outsourcing vendor, contact us, and we will immediately provide you with a tailored business consultancy.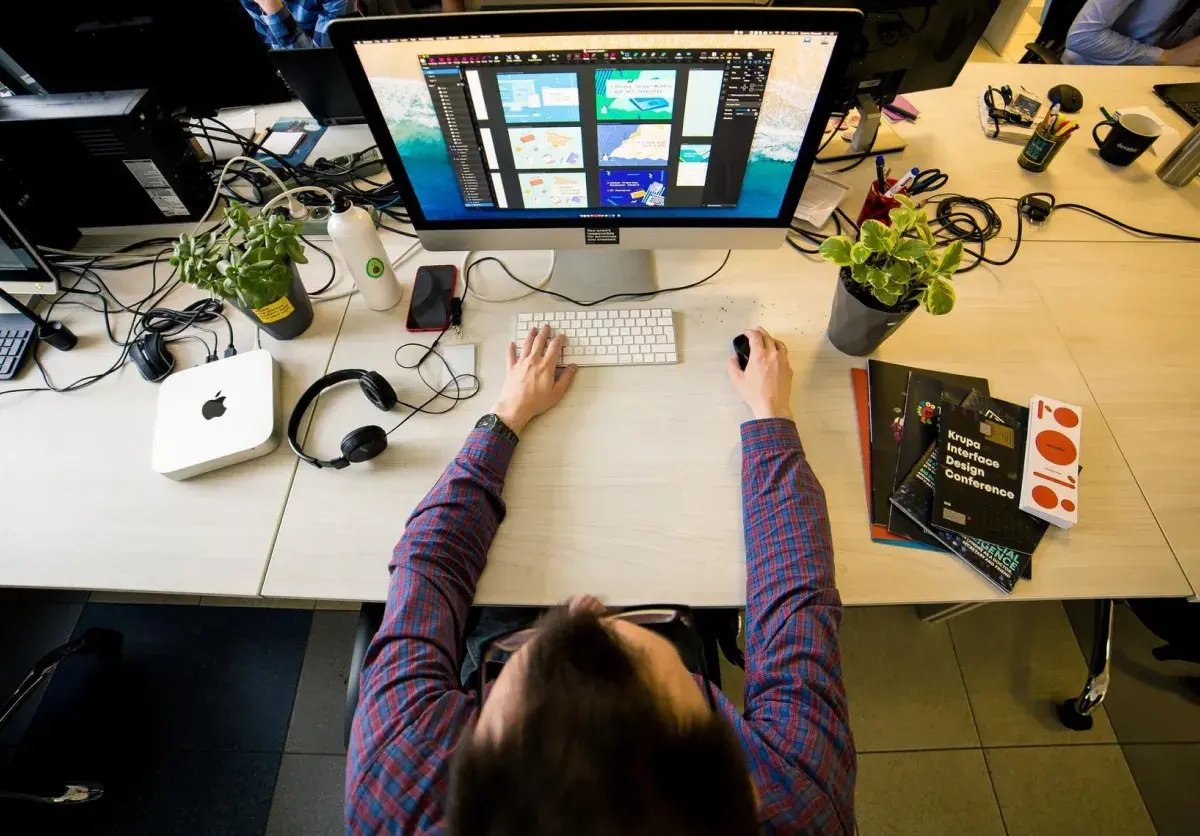 Recent Publications
Don't miss out! Click here to stay in touch.
Liked the article?
You will like our email too
Get the latest news from the devabit blog.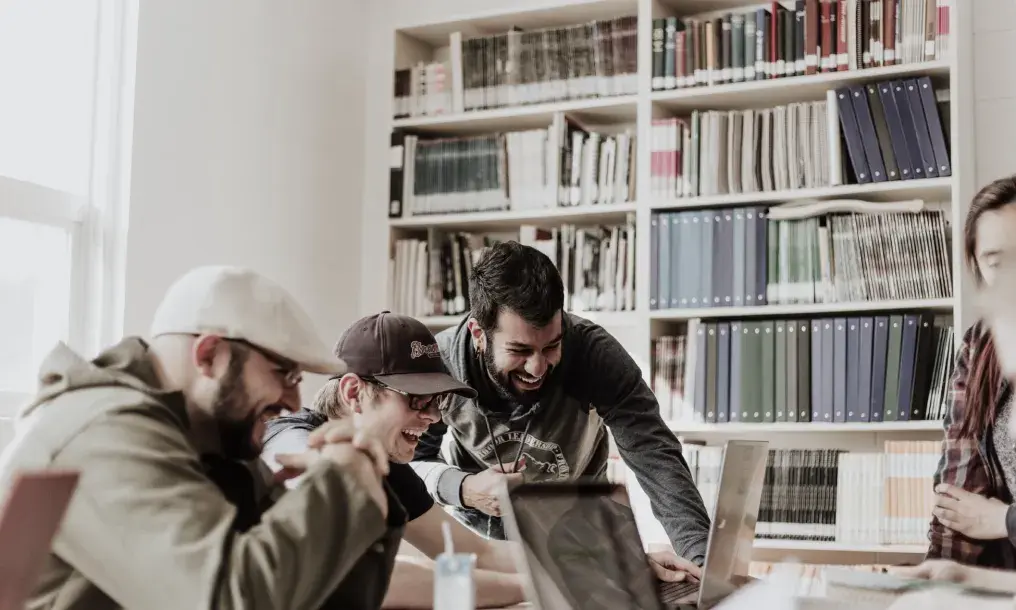 CONNECT WITH US WE'RE READY
TO TALK OPPORTUNITIES
THANK YOU! WE RECEIVED YOUR MESSAGE.
Sorry
something went wrong
One of our consultancy experts will get in touch with you shortly.
Please visit our portfolio to know more about us and the solutions we provide.