Healthcare Web Development in 2023: All You Need To Know
The power of healthcare web development has been gaining much attention in recent years. It has emerged as a strong force in today's technological development during the rapid pace of digitalization. The use of healthcare web development has completely transformed the way healthcare services are delivered and accessed. More and more companies are breaking down traditional barriers with the help of healthcare web development, which assists in simplifying the processes of patient care and providing better communication between patients and healthcare professionals.
Healthcare web development has a rich and complex history dating back to the days when the seeds of the internet's transformative potential were first sown and may have led to the emergence and subsequent expansion of the internet. As the internet began to permeate every aspect of life, healthcare companies wisely recognized that healthcare web development had significant implications for transforming the overall delivery of medical services. With the appearance of the first healthcare web development solutions like telemedicine, health web applications, medical e-commerce products, etc., lots of questions have begun to arise. Many healthcare companies have started to worry about how to choose the right custom software development provider, learn all the peculiarities of healthcare web development, and not spend money on useless solutions.
If you are interested in implementing healthcare web development solutions into your business, then devabit is your choice! Our programmers have enough experience to provide your company with all the needed healthcare web development services and create an ideal web application. But now, let us consider the main components of healthcare web development, its types, benefits, trends, and how it influences the healthcare industry.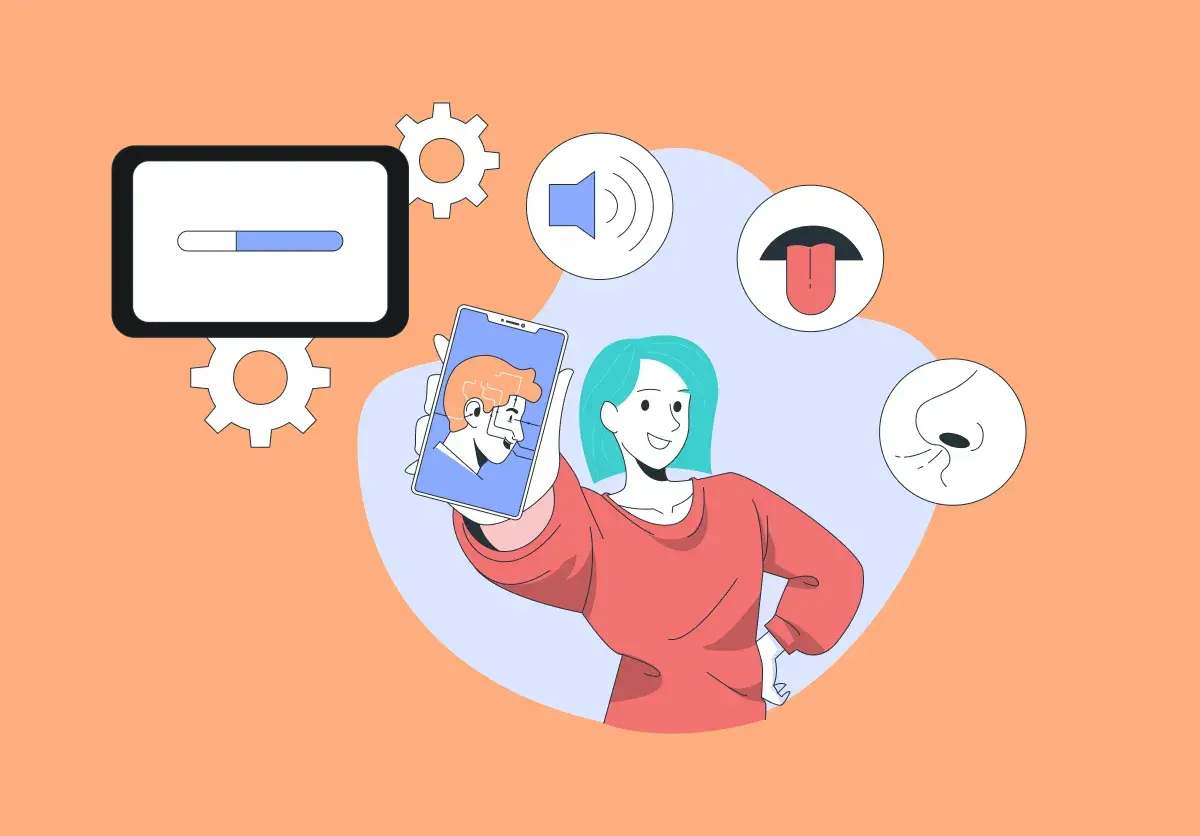 Healthcare Web Development: The Complete Industry Overview
A flood of innovation and funding in the medical industry encouraged the exponential growth of healthcare web development as a powerful force in transforming the healthcare landscape. The massive adoption of electronic health records (EHR), significant advances in data security measures to protect patient information, and the growing demand for telemedicine services across physical and geographical boundaries have played a key role in this remarkable trajectory.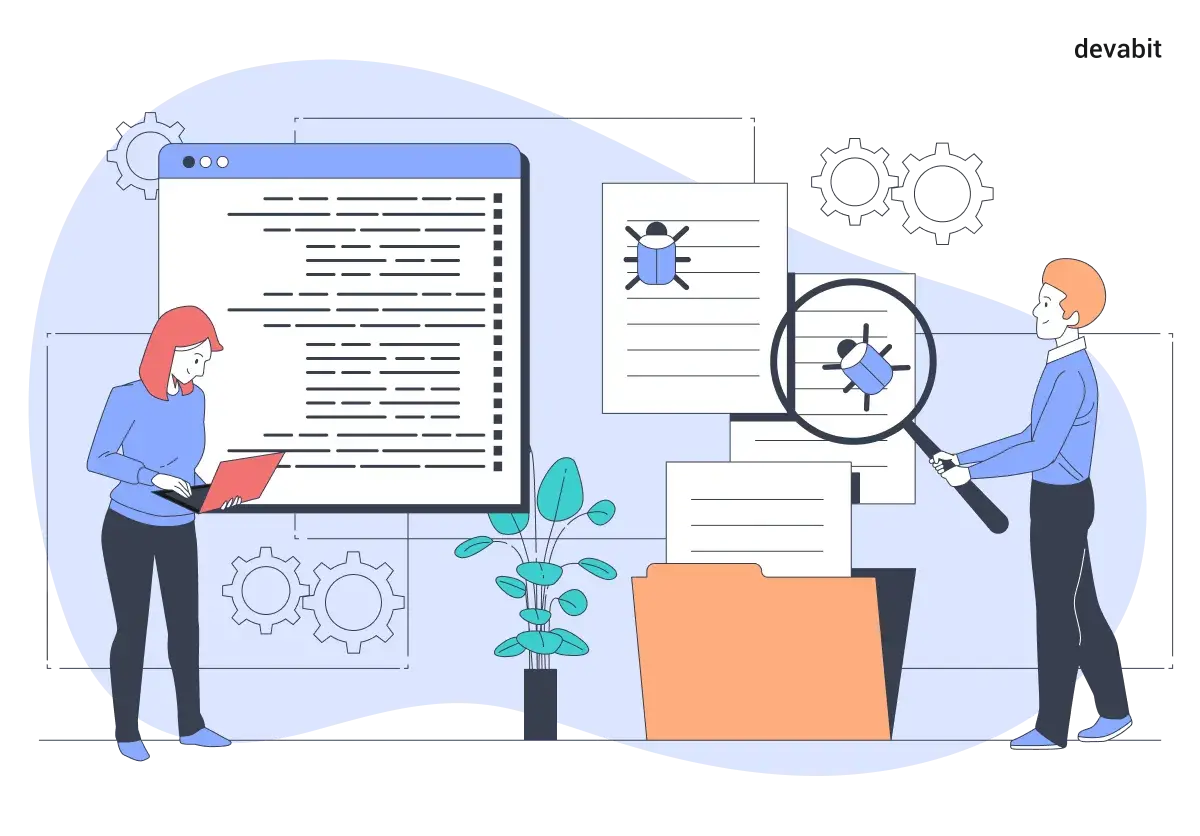 Importance of Digital Transformation in Healthcare Web Development
Overall, digital transformation has played a crucial role in shaping the healthcare industry.
Firstly, healthcare web development provides an opportunity to improve the level of care provided to patients. For instance, with the help of healthcare web development, patients are able to access the online portals in order to schedule appointments, view medical records, receive test results, and communicate with doctors.
Secondly, EHR (electronic health records) systems are leading to a growing speed of diagnosis and treatment processes. Moreover, healthcare web development has caused the appearance of telehealth services that enable remote consultations and health monitoring even without physical visits to the hospital.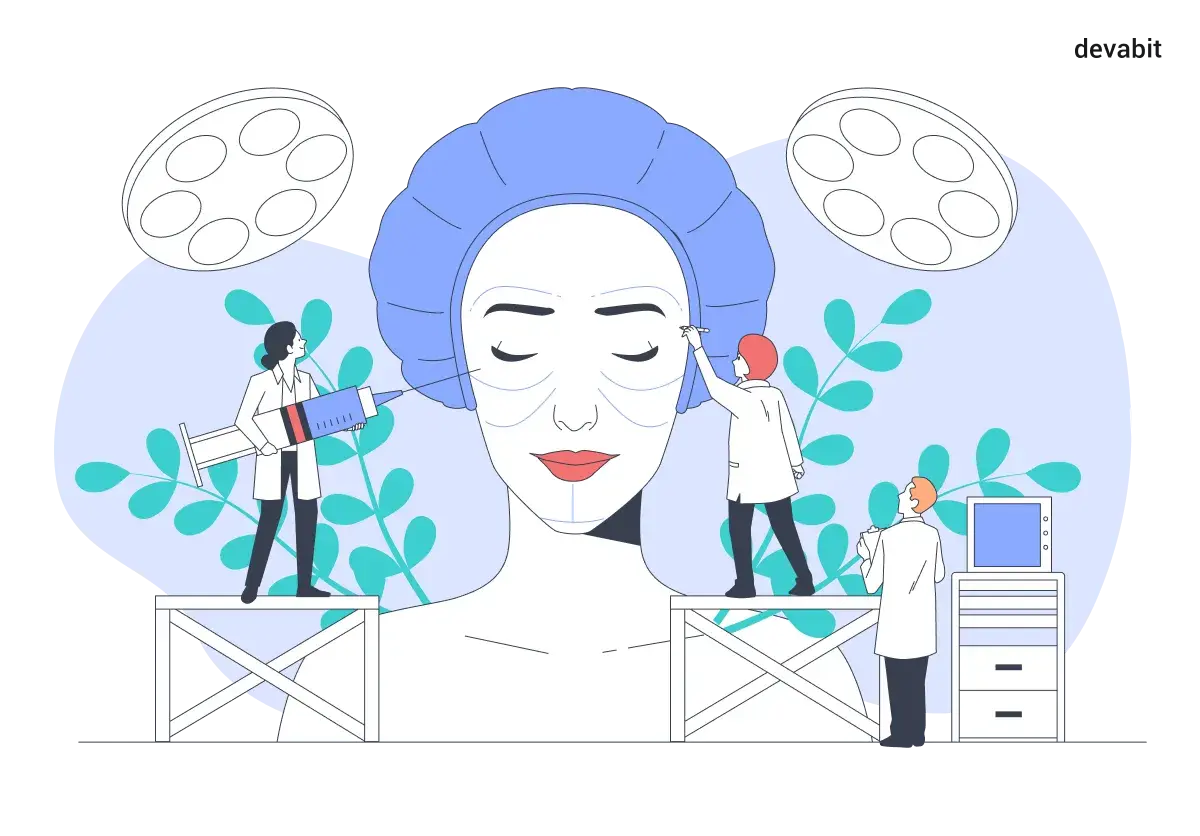 Furthermore, the development of cloud computing infrastructure, the proliferation of mobile applications designed for healthcare, and the building of strong interoperability standards enable fast data exchange and collaboration between heterogeneous systems. These factors have combined to accelerate the remarkable proliferation and rapid development of web-based healthcare solutions that will forever change the nature of healthcare delivery.
Some Fascinating Facts About Healthcare Web Development
Healthcare web development has played a significant role in the expansion of telemedicine and wearable devices. Telemedicine allows patients to consult with healthcare specialists remotely, and wearable devices, like fitness trackers, smartwatches, etc., are able to collect such vital health data as heart rate, sleep patterns, exercise level, and much more. These features are extremely useful for people living in rural or underserved areas.
Another interesting fact about healthcare web development is the implementation of AI-powered algorithms. AI-driven chatbots are able to provide 24/7 patient support by analyzing medical data, assisting in diagnostics, predicting disease outcomes, and giving treatment recommendations. These technologies include electronic prescribing (e-prescribing) systems that allow healthcare providers to send prescriptions to pharmacies electronically. This accessibility enables free interaction between patients and healthcare professionals, paving the way for a strong and vital doctor-patient relationship. The patient experience has never been more convenient thanks to online appointment management, AI-powered technologies, EHR systems, etc.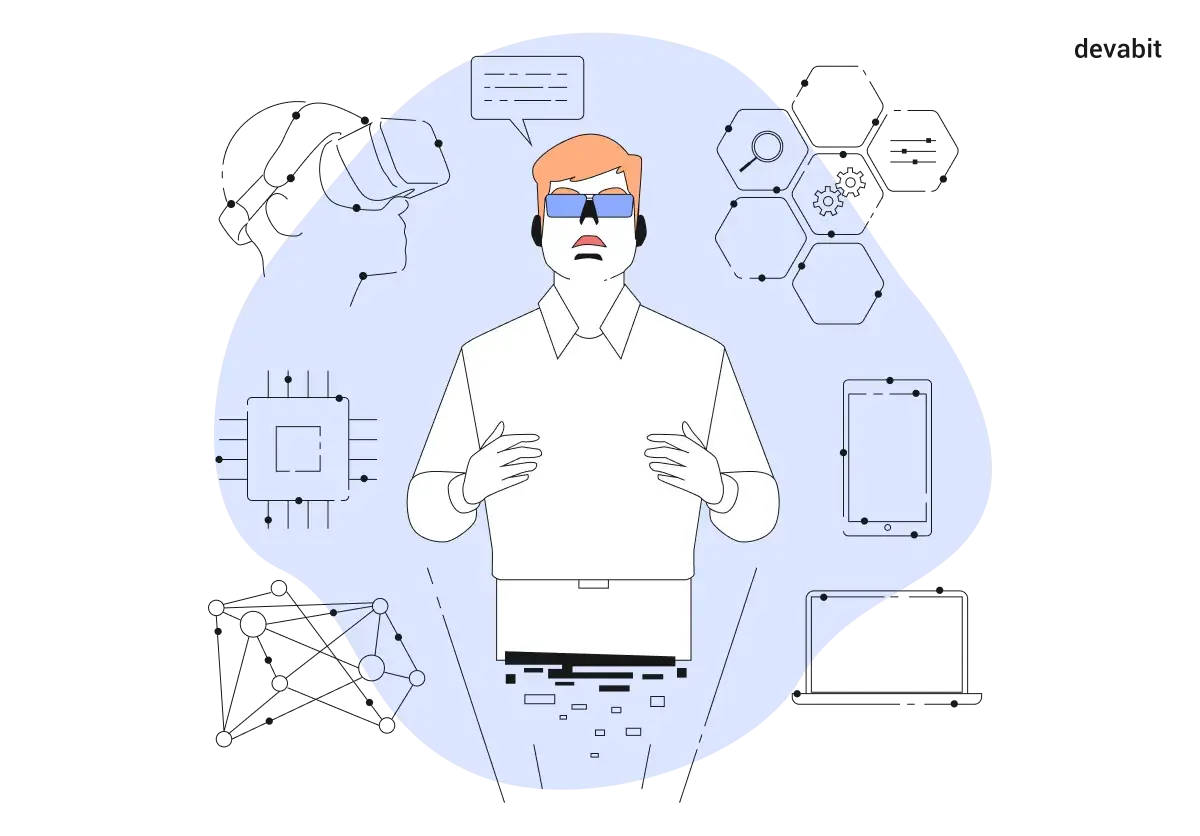 In addition, healthcare web development has spawned so many ways for healthcare information exchange and interoperability, creating a secure environment where different healthcare companies can easily share vital patient data. By reducing duplication of tests and procedures, increasing patient safety, and improving healthcare coordination, this interconnection will ultimately produce better healthcare outcomes.
Key Features of A Healthcare Web Application
Every healthcare web development process is devoted to the implementation of some basic features that simplify the user experience. Without these basic but significant features, every healthcare web development process will not make any sense.
Healthcare Web Development: User Authentication
Undoubtedly, every web application will be absolutely useless without a user registration system. Patients, healthcare providers, and administrative staff should not only have the ability to create accounts. Do not forget about secure login protocols, two-factor authentication, and other privacy measures that will guarantee the security of user data.
Healthcare Web Development: Appointment Scheduling
An essential feature of every web application is the ability for patients to interact with it online. The application should provide the ability to schedule appointments online, have a user-friendly interface, allow patients to view available time slots, and receive confirmation.
Healthcare Web Development: Electronic Health Records (EHR)
This feature of healthcare web development allows patients to have access to all needed records digitally. The typical EHR system should include medical history, diagnoses, allergies, medications, laboratory results, and reports.
Healthcare Web Development: Prescription Management
This critical feature of every healthcare web application should give healthcare providers the opportunity to electronically prescribe medications, view prescription histories, and send prescriptions directly to pharmacies.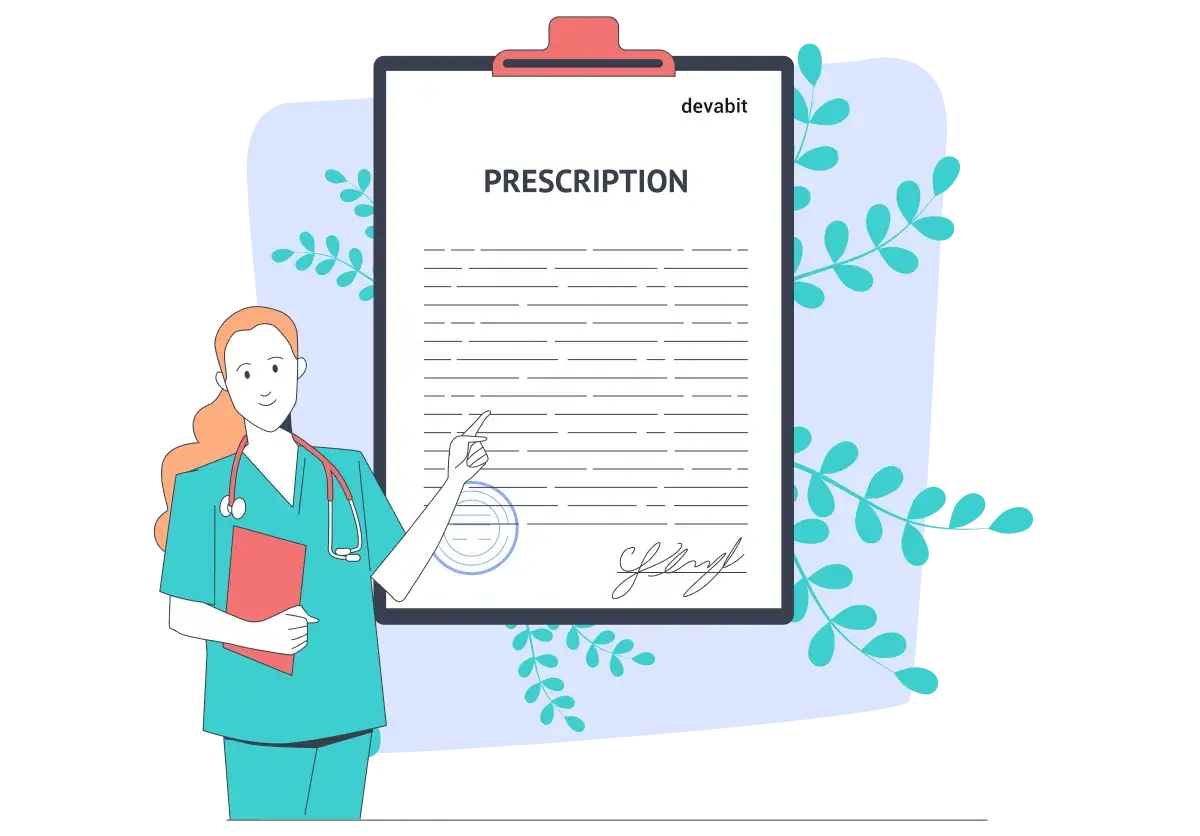 Healthcare Web Development: Telehealth and Video Consultations
Conducting video consultations is a relatively new opportunity that has become possible due to the growing popularity of telemedicine services. It provides remote care and reduces the need for in-person appointments.
Overall, the introduction and widespread use of health web applications gives people a unique sense of ownership and empowerment, motivating them to actively manage their own health. Users can track and monitor their fitness goals, see progress over time, receive personalized health advice,and take advantage of all the advantages of healthcare web development. Putting the power of health management at their fingertips, healthcare web development provides an essential tool for people looking to improve their health and achieve their goals.
Why Do Companies Need Healthcare Web Development?
Now, when you are aware of the basics of healthcare web development processes and the key features of healthcare web applications, let us tell you the most significant reasons to use healthcare web development services.
Healthcare Web Development: Remote Patient Monitoring
Healthcare web development services enable medical organizations to implement remote patient monitoring systems by integrating wearable devices and sensors. It becomes much easier to remotely monitor the patient's vital signs, activity levels, and other health metrics. Such a technology may assist in controlling some chronic diseases, early detection of complications, and personalizing care plans. All these factors directly influence the level of patient care and customer satisfaction with the services they receive.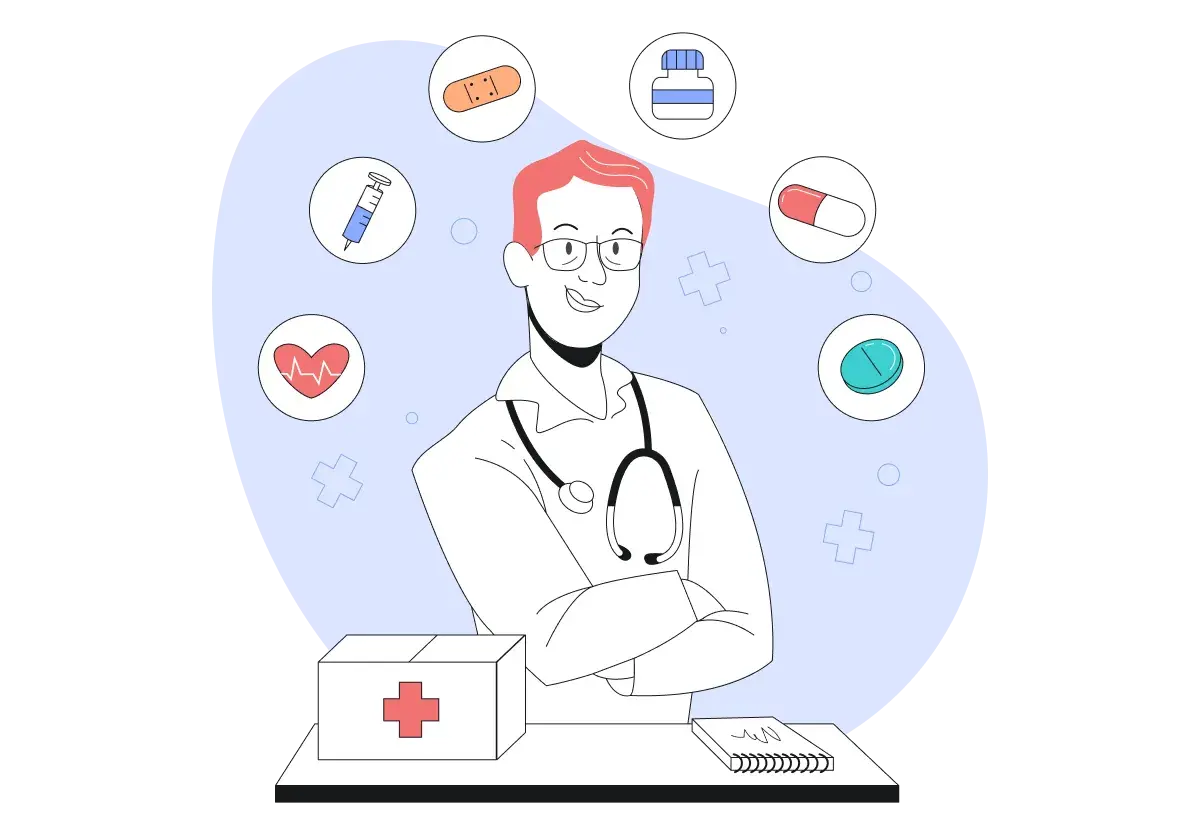 Healthcare Web Development: Providing Preventive Care
Unfortunately, despite the fact that medicine is becoming more advanced every year, there are still many incurable diseases that are causing lots of deaths every single day. Medical institutions can use healthcare web development services in order to identify patterns and risk factors for many fatal diseases in their early stages. By analyzing the medical history of the patient, his lifestyle factors, and genetic information, healthcare applications are able to identify individuals with a higher risk of developing specific conditions. At the same time, this information can be used to provide preventive care with the help of personalized recommendations at the early intervention stages of different diseases.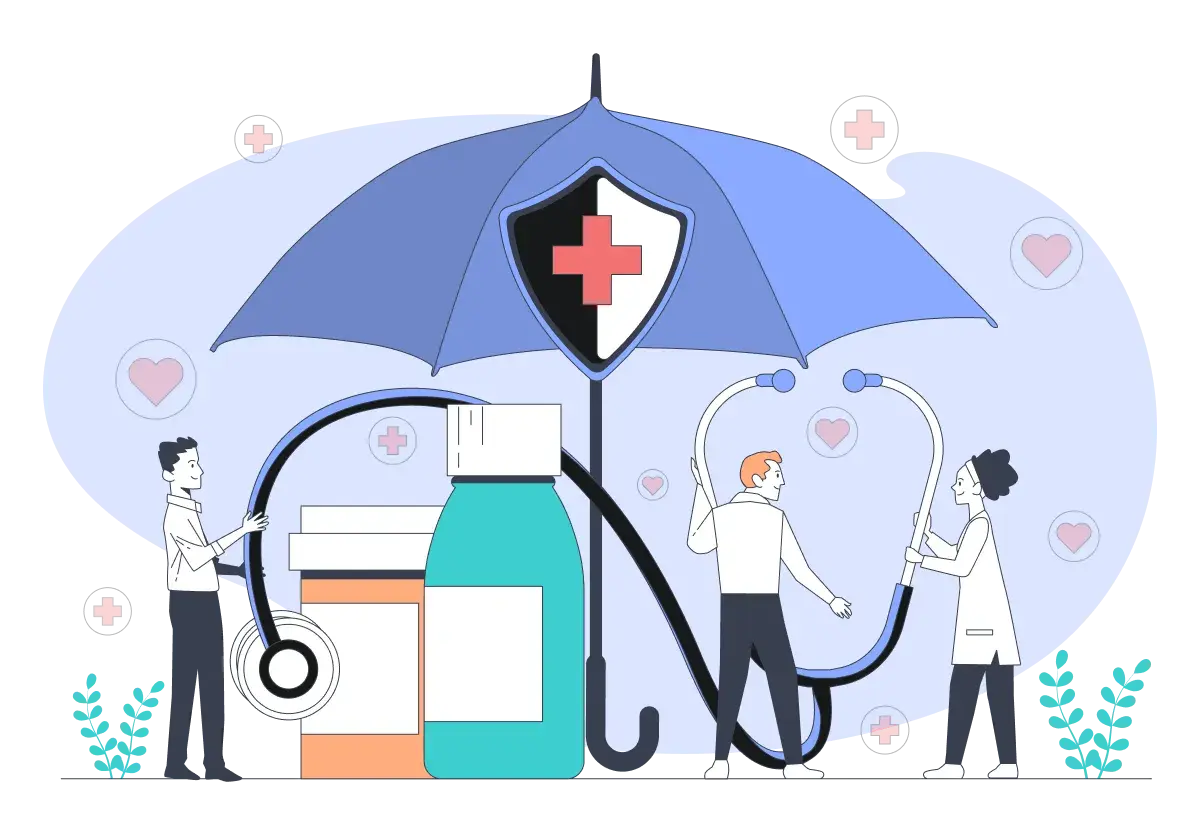 Healthcare Web Development: 24/7 Patient Support
With the help of AI-powered chatbot systems implemented using healthcare web development, clients have the opportunity to get round-the-clock support. Such chatbots can answer frequently asked questions, give users the basics of information about their requirements, assist in appointment scheduling, etc. By automating these routine processes, medical companies not only increase client satisfaction by reducing wait times but also free up staff time and simplify the management processes within their teams.
Healthcare Web Development: Popularizing Health Education
Overall, it is quite a difficult process to change the behavior of even one individual. Changing the behavior of society is much more challenging. But, with the help of healthcare web development, medical institutions are able to influence the habits of thousands of people by promoting health education and encouraging positive behavior changes. For instance, gamified applications and platforms can make it enjoyable to learn about the topic of health by incentivizing some healthy habits and providing some rewards for achieving the healthy goals. By increasing patient engagement, medical companies will motivate individuals to take an active role in managing their health and offer interactive health education experiences.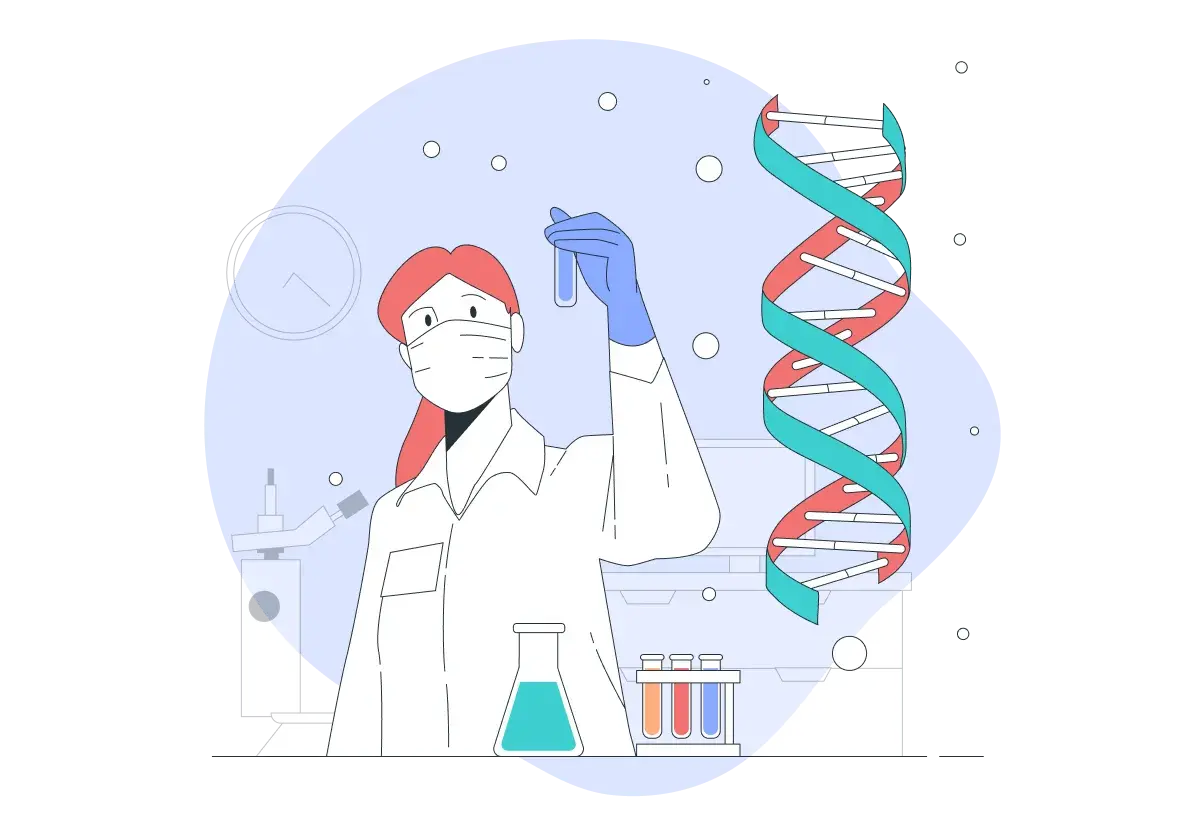 Healthcare Web Development: Enabling Team Collaboration
The revolutionary potential of healthcare web development extends beyond the realm of one-to-one interaction and into the dynamic environment of healthcare team collaboration. Healthcare web development enables healthcare professionals from various specialties to come together in a virtual environment, facilitating the exchange of expertise, promoting collaborative decision-making, and developing comprehensive and integrated treatment plans tailored to the specific needs of each patient. This dynamic and coordinated approach to healthcare ensures that patients receive the highest level of care.
In summary, it cannot be denied that the implementation of healthcare web development services has significantly contributed to the transformation of the overall medical industry. Through the clever application of these technologies and concepts, healthcare web development has the ability to open new horizons of possibilities by empowering patients, improving communication, simplifying processes, and ultimately providing a great healthcare experience where personal well-being and satisfaction are paramount. Healthcare organizations and researchers now not only have access to large and diverse sets of medical data, but thanks to big data analytics and predictive modeling techniques, they can gain valuable insights and make significant advances in medical knowledge.
Want to implement healthcare web development services?
Popular Trends of 2023 In Healthcare Web Development: Healthcare Website Ideas
The unique potential of healthcare web development to maximize the nature of communication and collaboration channels between healthcare providers and patients is one of the most extraordinary and game-changing achievements. Due to this, healthcare web development services are constantly gaining popularity and gaining much attention. Sometimes, it becomes difficult for the company to choose one out of thousands of healthcare website ideas. Our devabit team of designers has collected five main design trends for healthcare web development in 2023.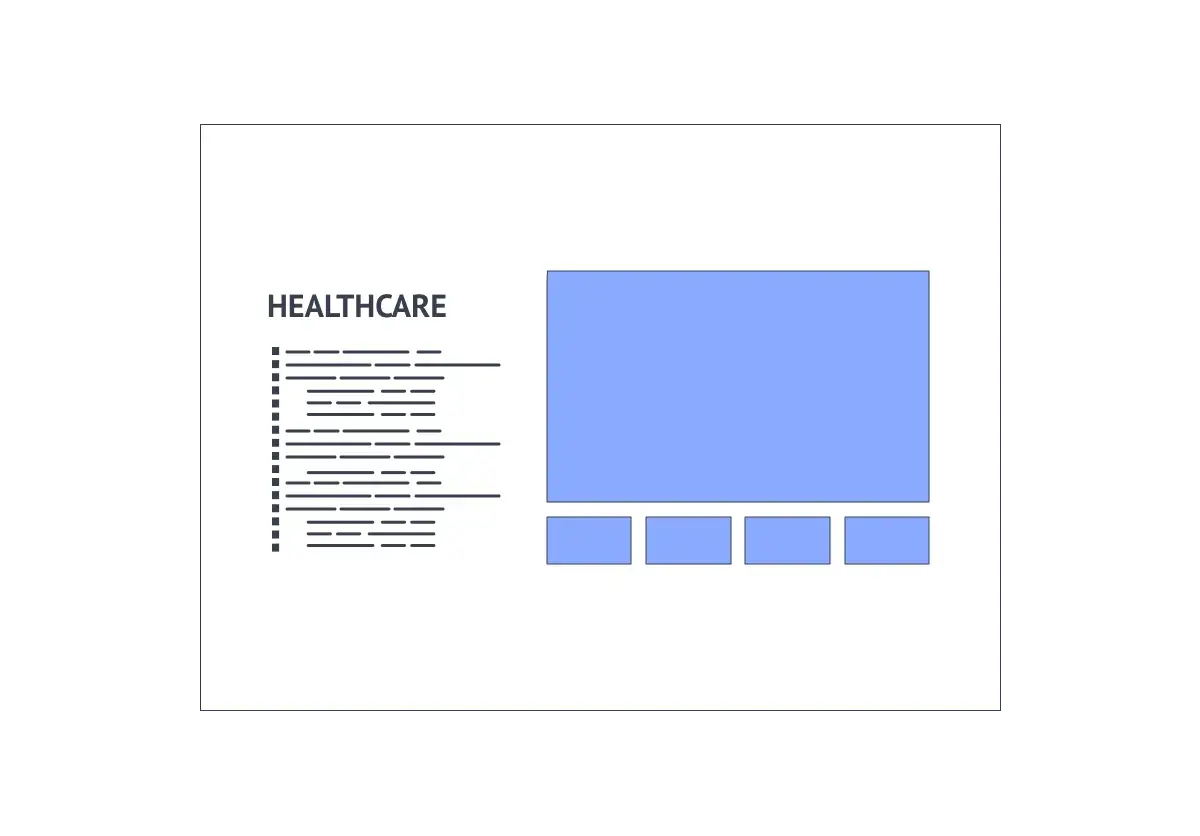 Minimalistic Design
The trend to simplify the user experience by adding clear typography, ample white space has begun to become popular since 2020. Since then, lots of companies have implemented healthcare web development in exactly this way. At devabit, we consider this trend to be the most suitable for the healthcare industry.
Custom Illustrations and Graphics
Illustrations are always aimed at simplifying the visual appearance of the website while conveying important messages and concepts. With the help of customized graphics, medical companies can develop their brand identity, deliver complex information to clients, or represent the healthcare team.
Animations and Microinteractions
Website animation is a trend that will remain popular for a long time. Such effects as animated buttons or loading animations will add interactivity and engagement to healthcare websites. Thoughtfully implemented animations can guide users' attention, provide feedback, and create a positive user experience.
Large Typography
UI/UX designers consider typography one of the most important factors that influence the user experience. Bold and large typography are not only used to improve readability. Such a trend is implemented in order to emphasize key messages and create a hierarchy of information that plays quite a significant role in the medical industry.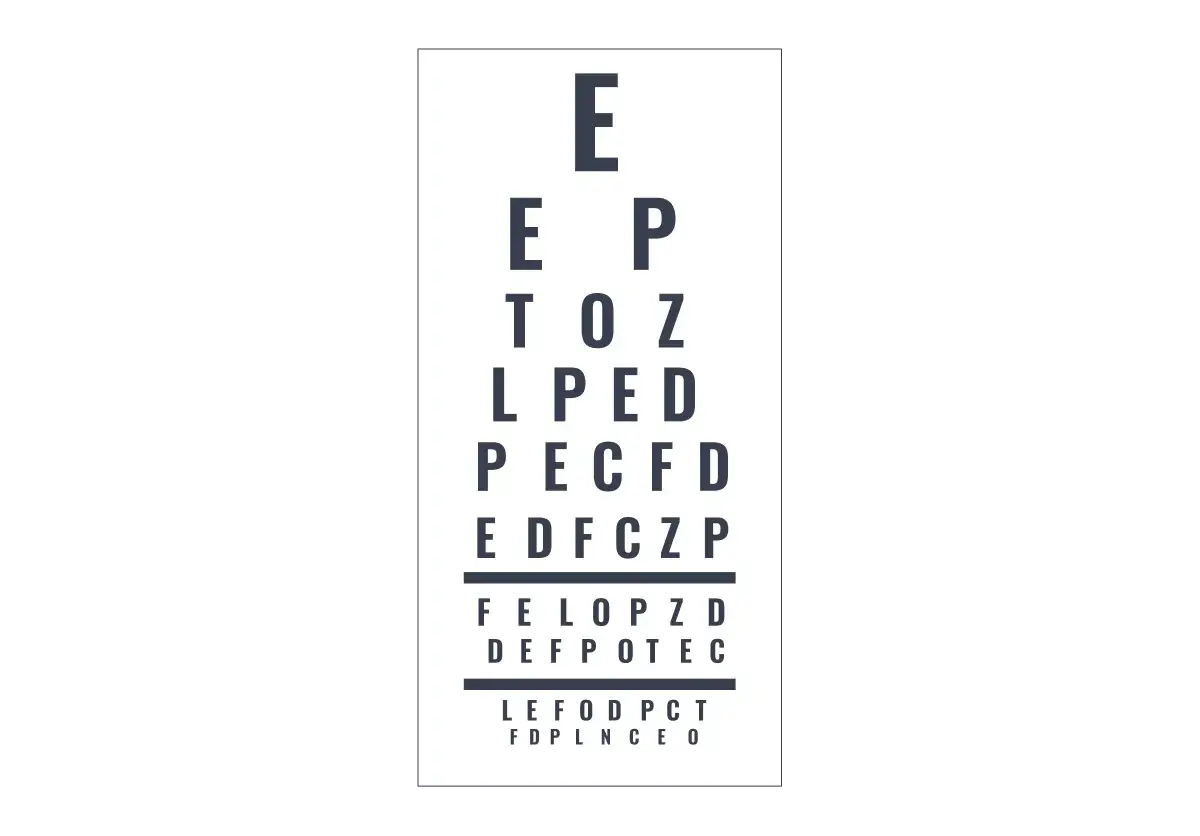 With the increasing use of mobile devices, it is important not to forget about mobile-first principles. You should be sure that your website can easily adapt to different screen sizes and devices, providing a great user experience across desktops, tablets, and smartphones. All in all, with the power of web-based platforms, these technologies have enabled patients to easily navigate the maze of appointments, significantly reducing waiting times and greatly improving patient convenience.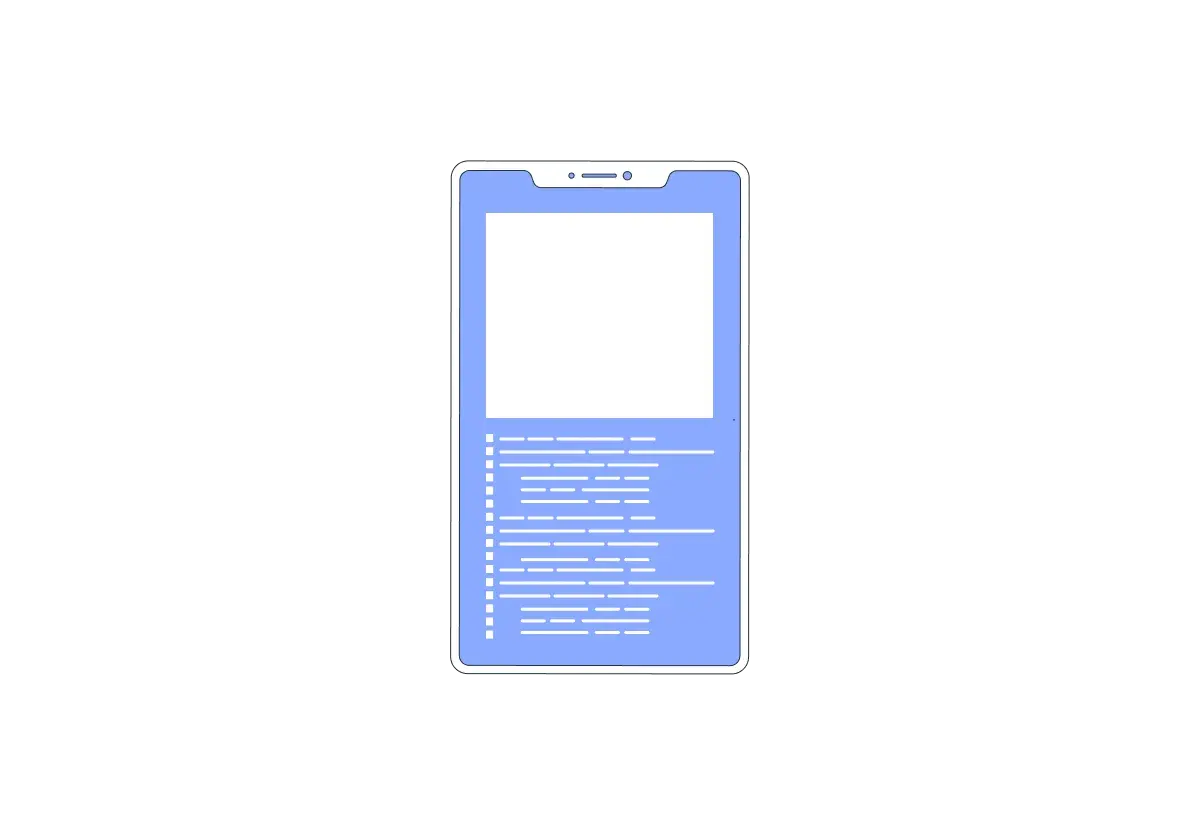 The Real Examples of Healthcare Web Development Solutions Instead of Common Facts
Are you tired of basic facts and endless statistics? We did not lie saying that lots of medical organizations are effectively using some of the new technologies with the help of healthcare web development. Let us tell you some great examples of healthcare websites that were implemented by the large healthcare companies.
Bionario uses healthcare web development services in order to develop their website to elevate health and wellness for all people. They use customer-centered innovations that transform the way the world sees the genome. Bionario specializes in oncology and, by revealing structural variants that traditional methods miss, creates new opportunities for providing personalized care with the help of healthcare web development. They are also fighting genetic diseases and delivering new answers for reproductive health issues, neurodevelopmental delays, and rare diseases. Dealing with cell bioprocessing, Bionano enhances quality control and ensures the genomic integrity of cell lines.
Moreover, Purigen Biosystems, now a part of Bionano, is providing a hands-free solution for extracting, enriching, and quantifying DNA and RNA from biological samples. Their proprietary approach uses isotachophoresis (ITP), an electric-field-driven technique for purifying, focusing, and separating species. The application of ITP is aimed at purifying and quantifying nucleic acids from complex biological samples.
Berkeley Lights has produced a product that enables their customers to find the biology that cures diseases. Their products enable biologists to functionally screen and recover individual living cells. Berkeley Lights deliver more information about cell function than any other technology currently available and can link that function to the underlying genomics at a single cell level. Without healthcare web development, any of these ground-breaking studies would not be as widespread as they are now. By implementing these healthcare web development services, all these companies have contributed to the well-being of patients and the overall development of the healthcare industry.
How To Choose A Healthcare Web Development Team?
When it comes to choosing a healthcare web development team, companies mostly have two main options: to hire an in-house development team or outsourcing the healthcare web development work to another outsourcing company. Let us describe both variants.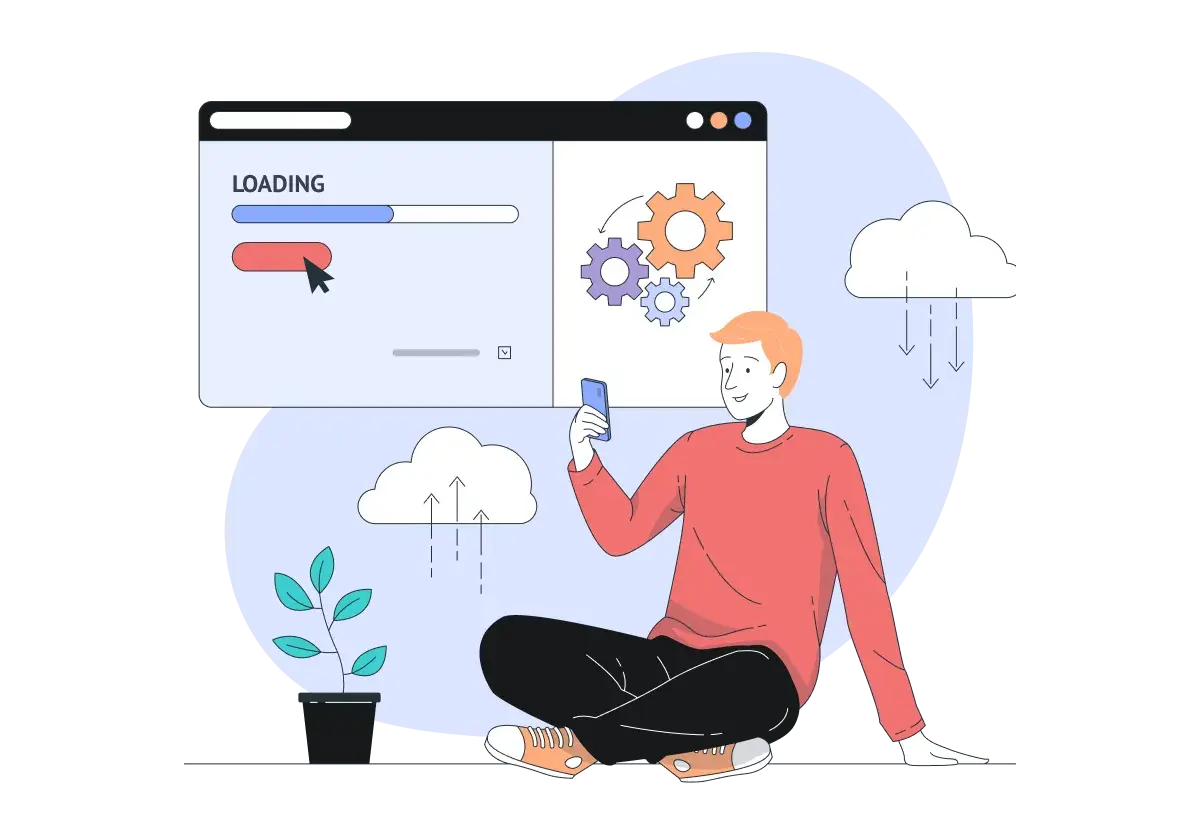 In-house Development Team
With in-house development, you have the opportunity to directly control all the processes, easily communicate and collaborate with other departments within the organization, and closely manage the project, making real-time adjustments as needed. Otherwise, building an in-house development team requires significant investments in hiring, training, salaries, etc. Moreover, if you require some specialized skills or need to quickly scale up the team to meet your project demands, it will be quite a challenging process.
Outsourcing Web Development
Outsourcing web development can be more cost-effective compared to maintaining an in-house team. You are able to leverage the expertise and resources of a specialized development team without incurring long-term expenses. Furthermore, outsourcing provides you with a larger talent pool, giving you the opportunity to select from a wider range of skilled professionals who have expertise in healthcare web development and other industries. For instance, the devabit team often completes projects efficiently as they have extensive experience in healthcare web development.
Interested In Healthcare Web Development? Choose devabit!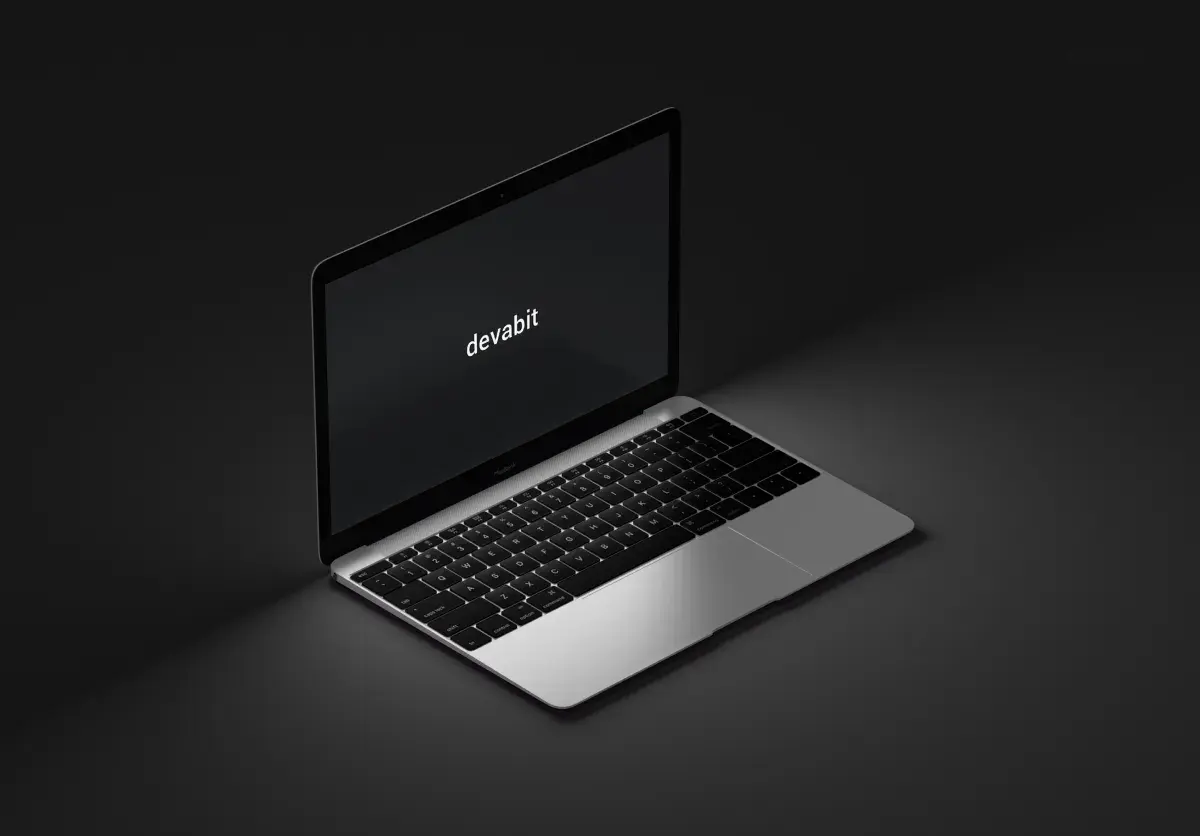 Through the integration of healthcare web platforms, patients now have secure, convenient, and highly personalized communication with their healthcare providers. Clients are not afraid to ask questions, get fast medical advice, and feel confident that their treatment concerns will be addressed immediately. This incredible shift in the way people communicate not only increases patient engagement but also acts as a catalyst for increased patient satisfaction, leading to improved health outcomes and an overall improvement in people's well-being.
As you already know, choosing the right custom software development company for your healthcare organization is a comprehensive but crucial aspect of successful growth. In this article, we have presented a comprehensive overview of the healthcare industry, considering all the types, trends, stages of development, and main peculiarities of healthcare web development. By carefully analyzing all the factors discussed in this article, you will be well-equipped to choose the perfect variant for your organization!
Now, if you are ready to begin your journey in the technology-driven world, devabit is always here to assist you! Our skilled IT specialists with years of experience in different industries will lead you through all stages of development and help you achieve your business needs and requirements. Whether you decide to implement some custom healthcare software solutions, create a website or mobile application, devabit provides you with the best web, Android and iOS programmers, Node.js and Vue.js developers, UI/UX and 3D designers. Do not miss the opportunity to partner with the experienced devabit team and achieve your business goals - contact us right now!
Don't miss out! Click here to stay in touch.
Liked the article?
You will like our email too
Get the latest news from the devabit blog.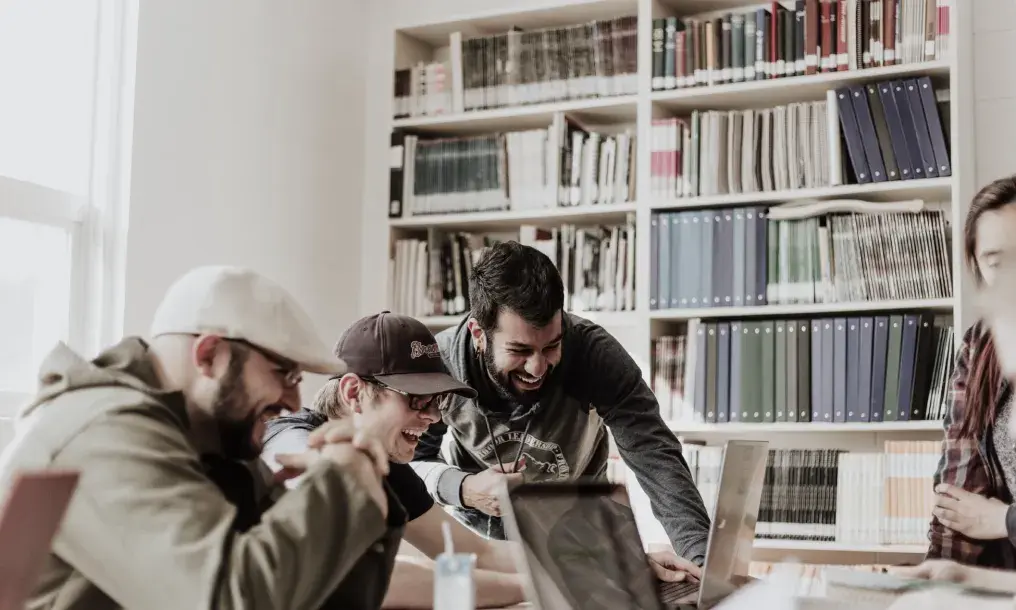 CONNECT WITH US WE'RE READY
TO TALK OPPORTUNITIES
THANK YOU! WE RECEIVED YOUR MESSAGE.
Sorry
something went wrong
One of our consultancy experts will get in touch with you shortly.
Please visit our portfolio to know more about us and the solutions we provide.