The Complete Guide About Outsourcing Development Teams
Nowadays, outsourcing development teams is becoming more and more popular. Despite many people already being aware of this process, we will tell you some more details about the outsourcing engineering team. The main principle of the outsourcing engineering process is hiring specialists from external companies in order to complete IT-related tasks and projects on behalf of another organization. For instance, you can hire Android or iOS Programmers to develop your own mobile application, or hire Web Developers to create a website. In this article, we will explain to you the process of outsourcing development teams, tell you the main benefits and disadvantages, and give some recommendations on how to simplify the outsourcing engineering process.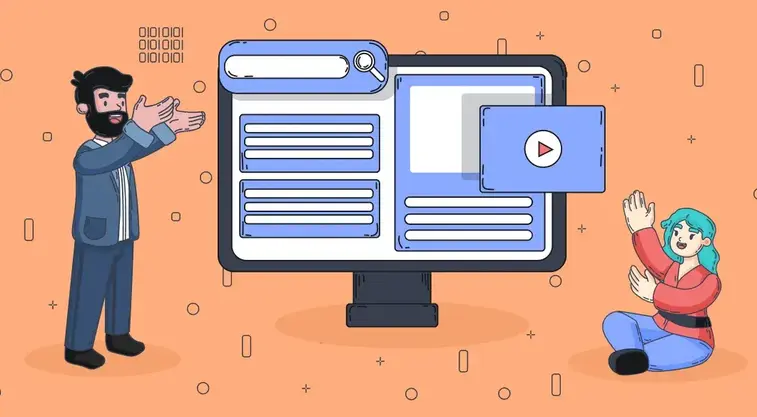 What Is IT Outsourcing And Why Should You Think About Outsourcing Development Teams?
As it was said before, the main goal of the outsourcing engineering process is to involve other specialists from different companies in order to develop an application, create a website, or do some other IT-related tasks for the company. Such processes may include software development, cybersecurity, network maintenance, UI/UX design, and many other related services.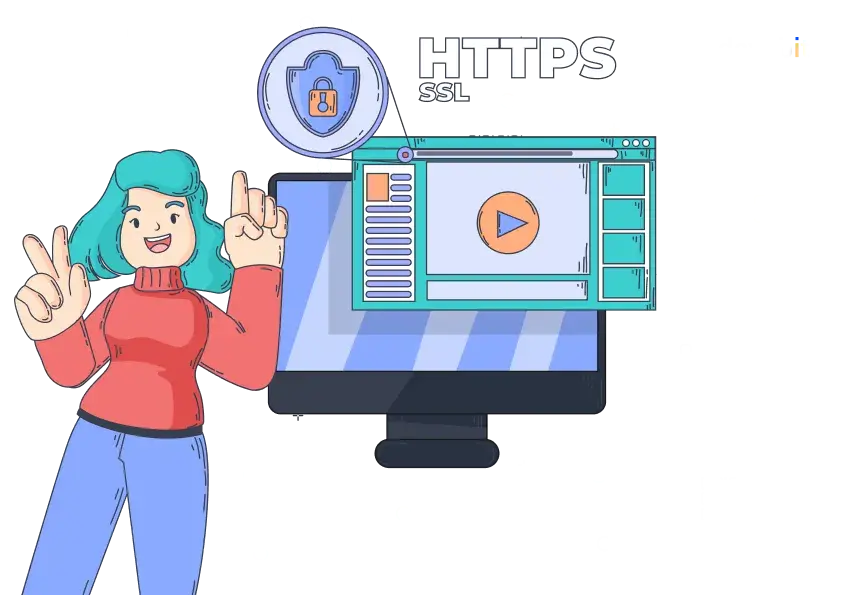 There are many forms of outsourcing development teams: offshore, nearshore, and onshore outsourcing. Offshore engineering outsourcing is the process of outsourcing development teams from other countries. In the majority of cases, it is done with the aim of taking advantage of low labor costs. Another type of outsourcing development teams is nearshore outsourcing, which is quite similar to the offshore, except that the outsourcing engineering partner is located somewhere nearby to your country. Onshore engineering outsourcing involves development teams within the same country. For instance, businesses in California can hire outsourcing development teams from Texas. Every form of outsourcing has its own pros and cons, so companies should carefully evaluate the variants according to their goals and needs.
So why has hiring outsourcing development teams gained such popularity? There are several reasons for this, which we will describe below.
High level of expertise
While hiring the outsourcing development teams, companies gain access to a wide range of specialized skills that will perfectly match the goals and requirements of the project. It is not a secret that IT professionals are highly specialized in a particular programming language, technology stack, or methodology. By hiring an external team of diverse IT professionals, businesses are able to develop high-quality products.
Easy Scalable Process
If the company has quickly changing business requirements, hiring outsourcing development teams is a great solution. It can help businesses increase or decrease the number of their development resources in order to suit the deadlines and requirements. Moreover, the number of specialists from the external company can also vary due to the project needs and the budget possibilities.
Ability to use the latest technology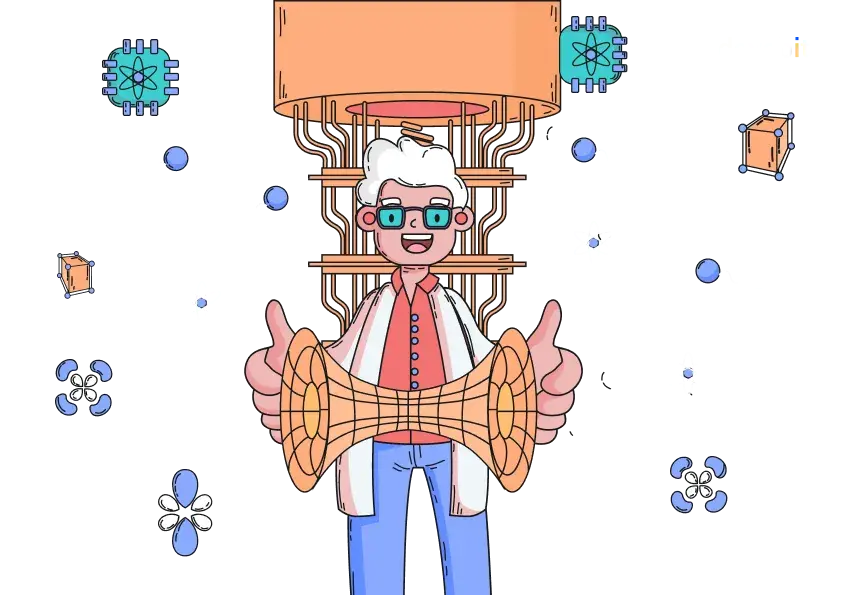 With the help of outsourcing development teams, companies gain the ability to have access to the latest IT technologies and stay up-to-date with the latest trends in their industry. Building competitive solutions is possible only by hiring the best outsourcing development teams, where all specialists are aware of the new technologies and processes in order to stay ahead of the competition. For instance, at devabit, all professionals who never stop learning new things and growing their potential. They specialize in absolutely different IT industries such as Cloud Application Development, PHP Development, Vue.js and Node.js Development, and many others.
So, if you are thinking about hiring outsourcing development teams, choosing devabit will be an ideal decision.
Want to hire a professional development team?
How To Choose the Best Outsourcing Development Teams?
It is not a secret that in today's world of high competition in the outsourcing industry, it is extremely difficult to choose the right outsourcing development teams. But this process is very important because it defines the success of the project and how quickly it will grow. Now we will tell you the main steps you should take while choosing an outsourcing engineering team.
1. Choose the right expertise
IT professionals are working in absolutely different fields, so every person is specializing in his own industry. You should choose talents in accordance with your projects' values, goals, and objectives. By delegating responsibilities among several team members, you achieve a high level of expertise in every development step that will influence the time and quality of completed tasks.
2. Pay attention to the communication skills
Good communication skills are key to every project's success. Undoubtedly, excellent hard skills are extremely important for every specialist, but without strong soft skills, it will be impossible to build a professional and highly qualified team. You should only hire outsourcing development teams where professionals are responsive and proactive in their communication.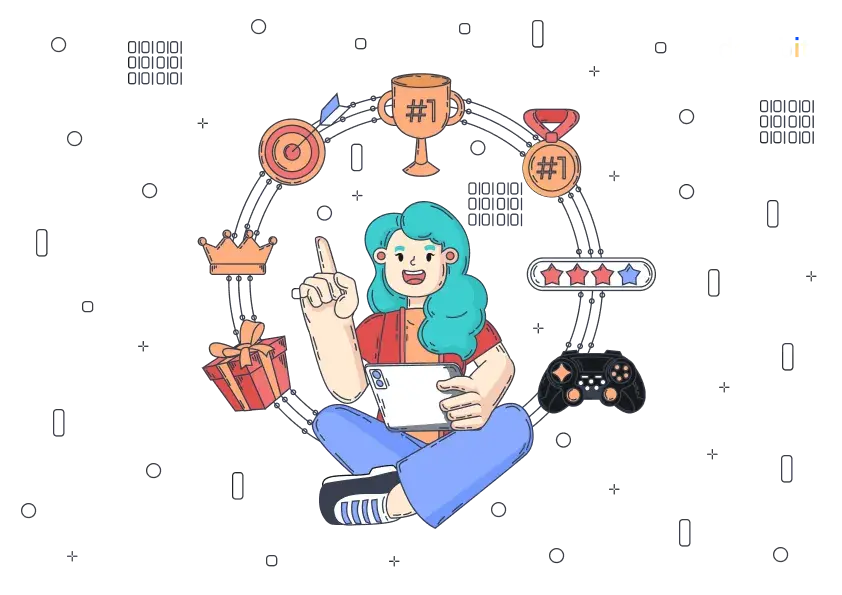 3. Interconnection of quality and price
Another significant part of hiring outsourcing development teams is finding the ideal balance between high quality and an achievable price. First off all, you should evaluate which tasks should be done and how much money you are able to spend on the current project. Only after analyzing your budget and market capacity will you be able to make a beneficial decision about hiring an appropriate outsourcing engineering team.
4. Check reputation and references
Positive feedback from previous clients is an important part of every hiring process. You should look for outsourcing development teams with a good reputation in order to be aware of the future process of your cooperation. Outsourcing engineering team that has a good reputation is more likely to have fewer problems with communication or completing tasks on time. Such a team will provide fast and high-quality services in order to achieve your business goals.
5. Always think about your security
You should always pay attention to the security measures while hiring the outsourcing development teams. It is needed to protect your personal information, which must remain confidential. That is why, before hiring an outsourcing development team, you should ask about the data protection measures and security policies of the company you cooperate with.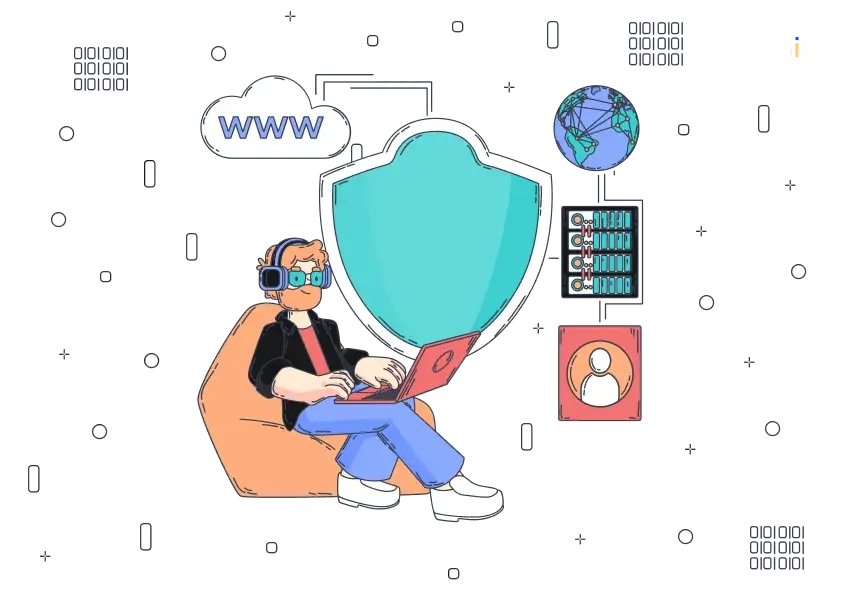 Advantages and Disadvantages of Hiring Outsourcing Development Teams
It is not a secret that every business process has its own pros and cons. By analyzing these factors, people who have the intention to implement certain business processes are able to understand whether it is worth considering or not. Undoubtedly, hiring outsourcing development teams has its benefits and drawbacks, so now we will try to tell you all the truth about engineering outsourcing.
Advantages of Outsourcing Development Teams
Huge variety of talents available
It is obvious that some countries are more developed in the IT industry than others. The ability to hire outsourcing development teams from absolutely any country in the world is extremely beneficial for all types of businesses. For instance, PHP Developers can be in high demand in one country while Node.js Developers are more popular in another. So, by hiring outsourced development teams from different parts of the world, you gain the unique opportunity to work with highly skilled developers.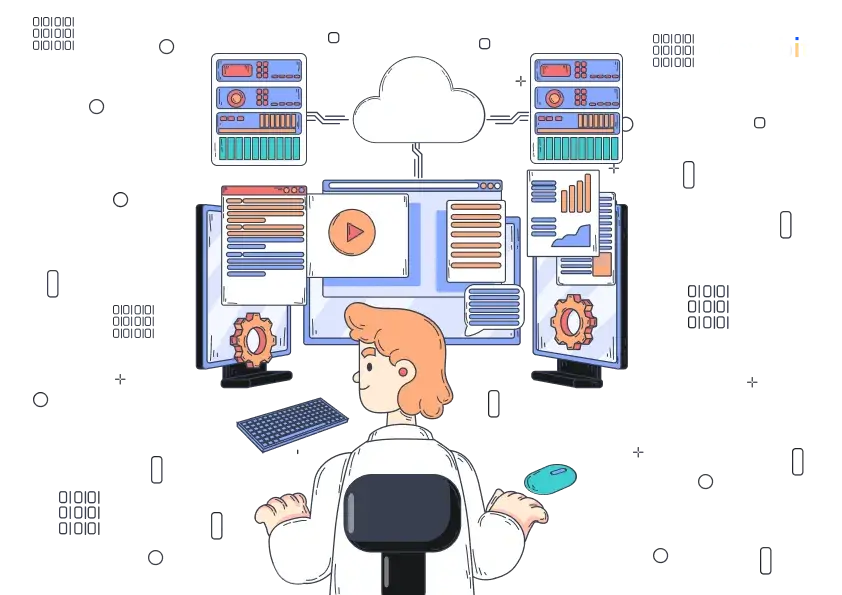 Speeding up the workflow
If you hire outsourcing development teams, your business automatically starts to develop and work faster, which improves its competitiveness. Your team will have experience working on a wide range of projects across different industries, which allows them to work on multiple projects simultaneously. Such an advantage allows your company to grow faster and stay ahead of your competitors by implementing new products and increasing the quality of your work.
Cost reduction
Hiring an in-house development team can cost you a lot of additional money. Payments for the office space, equipment for the staff, etc. are only a few parts of the whole working process. So, you can simply reduce the expenses by hiring external outsourcing development teams. Such a process is especially useful for medium- or small-sized organizations and startup projects that are only starting their development.
Easily changing processes
When you hire outsourcing development teams, you are able to manage all processes and resources yourself. If you feel that you do not have enough resources to meet the deadlines, you are always able to hire an external outsourcing engineering team, which will help you have the work done in time. So, by hiring the outsourcing development teams, your business gains the opportunity to scale its resources as needed and quickly respond to changing market conditions.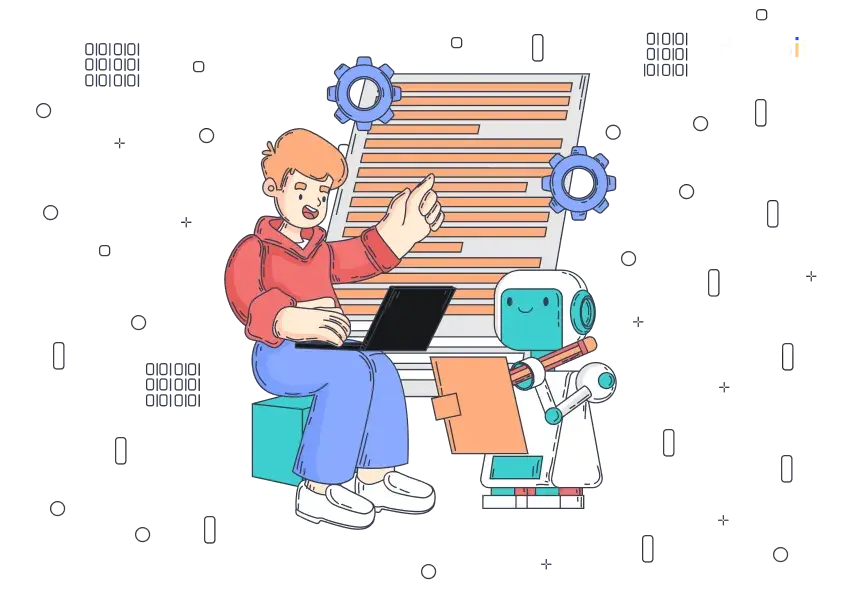 Disadvantages of Outsourcing Development Teams and How to Avoid Them
Tight interconnection with the outsourcing partner
While working together, outsourcing development teams become highly interconnected with each other. So, if someone becomes dissatisfied with the working relationships, it can be difficult for businesses to switch the provider. To avoid such a problem, we recommend that you hire outsourcing development teams from those companies, which have a wide range of developers to choose from.
Quality issues
Nowadays, it becomes more and more difficult to find outsourcing development teams that are not motivated to make the product profitable. Despite this fact, there are still engineering teams that may not be interested in the success of the project or do not provide any support after the release of the project. Due to this fact, you should carefully choose the company to cooperate with and discuss all details before signing the contract.
As you can see, hiring outsourcing development teams has its own pros and cons, like absolutely all business processes. To avoid dissatisfaction, you should clearly understand the goals of your product and which processes of development should be done in order to match the requirements. We are sure that, working with the devabit team, you will be absolutely satisfied with the working process and results of the work done.
Hire Outsourcing Development Teams at devabit
devabit is a huge team of dedicated professionals with many years of experience in the IT industry. We provide outsourcing development teams for all business requirements and needs. If you want to develop your own mobile application, you can hire iOS and Android Developers. Our Web Developers will help you with creating your own website, and Cloud Developers will assist in setting up the cloud application. We understand all the difficulties and peculiarities involved in software development and can easily navigate you through the process.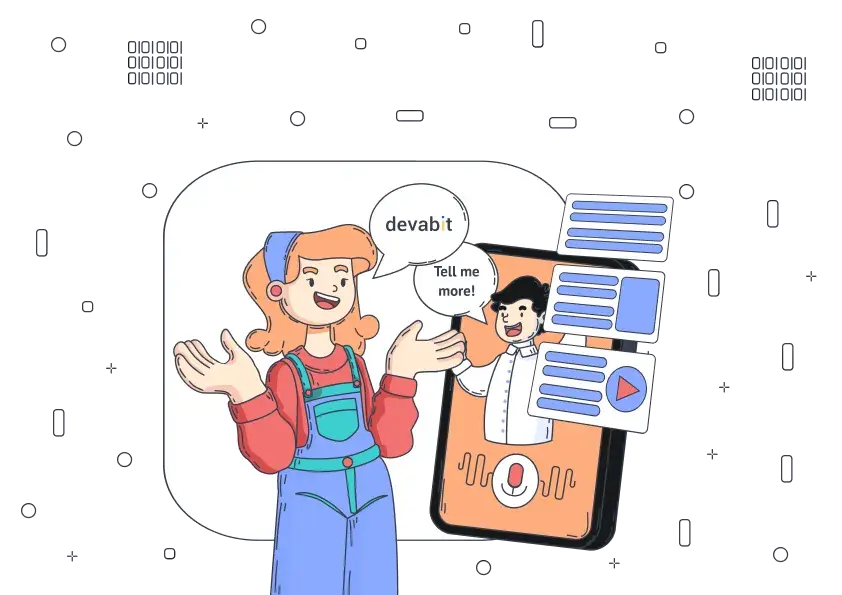 Moreover, we have a high satisfaction rate and lots of happy clients who continue working with us for years. Our development process consists of several stages that provide great communication and transparency of each process. Our working plan includes detailed planning, regular testing, and absolute support at every stage of development. So, if you are interested in cooperating with us, please do not hesitate to contact us and feel free to ask any questions!
Don't miss out! Click here to stay in touch.
Liked the article?
You will like our email too
Get the latest news from the devabit blog.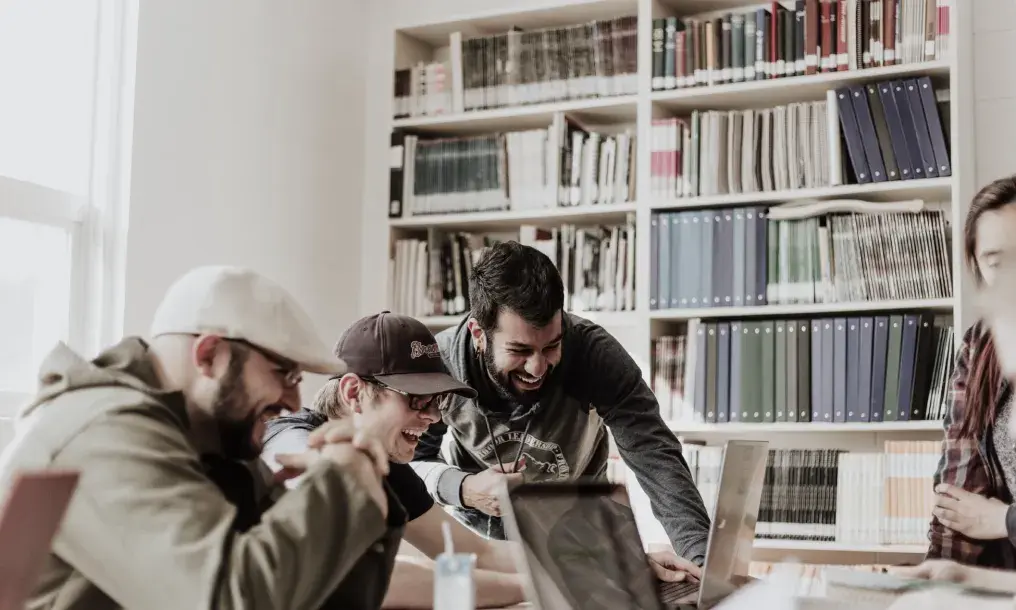 CONNECT WITH US WE'RE READY
TO TALK OPPORTUNITIES
THANK YOU! WE RECEIVED YOUR MESSAGE.
Sorry
something went wrong
One of our consultancy experts will get in touch with you shortly.
Please visit our portfolio to know more about us and the solutions we provide.