The Easy Way to Succeed in Music Streaming App Development
Nowadays, streaming is everywhere. The appearance of music streaming app development has changed the type and volume of media we consume and brought brand-new business models to the market. As mobile phones and high-speed internet have started to gain popularity, music streaming applications have become one of the fastest-developing sectors in this industry. Despite the high level of competition in the field of music streaming app development, there is still much room for another great music streaming app.
Undoubtedly, music streaming app development requires a wide range of expertise. To attract new users and gain popularity on the market, businesses need to hire high-stack developers in order to complete all the requirements. At devabit, you can always find developers that will correspond to your exact business needs. Our Web Developers will definitely help you with creating a website, and our Android and iOS Programmers will assist you in developing your own application.
All in all, successful music streaming app development is a hard process, but with a highly qualified team, it will be much easier to achieve your business goals. In today's article, we will highlight a lot of popular questions considering music streaming app development, provide you with our recommendations, and help you find a way to release your own music streaming application.

Do businesses need to invest in music streaming app development? The Chances of Becoming Popular
Short answer: Investing in music streaming app development thoroughly you have high chances to become popular.
Explained: Now, if you are interested in a detailed explanation, we will give you more details. Undoubtedly, the demand for unlimited high-quality music is skyrocketing, and streaming services are taking full advantage of it. The process of music streaming app development requires a complete understanding of the goals and requirements of the project. Businesses should analyze the market and determine the target audience.

Of course, the competition in the music streaming app development industry is quite high, but you should not get scared. Despite the existence of such large competitors as Spotify, Apple Music, or Amazon Music, there is still enough opportunity to enter the market with new applications that have unique features and offerings. To increase the chances of gaining popularity, businesses should focus on satisfying all customers' needs, providing some new technologies, and personalizing all users' musical preferences. The peak of music streaming usage is yet to come. Thus, to win the market, create a music streaming app with new customer opportunities that solves hidden listeners' struggles.
How Can the Music App Development Process Be Monetized?
Short answer: by creating a profitable business model and building a constant revenue flow, companies can easily monetize music streaming app development.

Explained: Just like any other business idea, you need solid initial investments to create a music streaming app. Fortunately, the devabit team is always ready to provide you with a highly-qualified development team that will realize all your ideas. With the help of our professionals and a well-planned business model, you will be able to minimize the risks and ensure long-lasting, sustainable results in music streaming app development.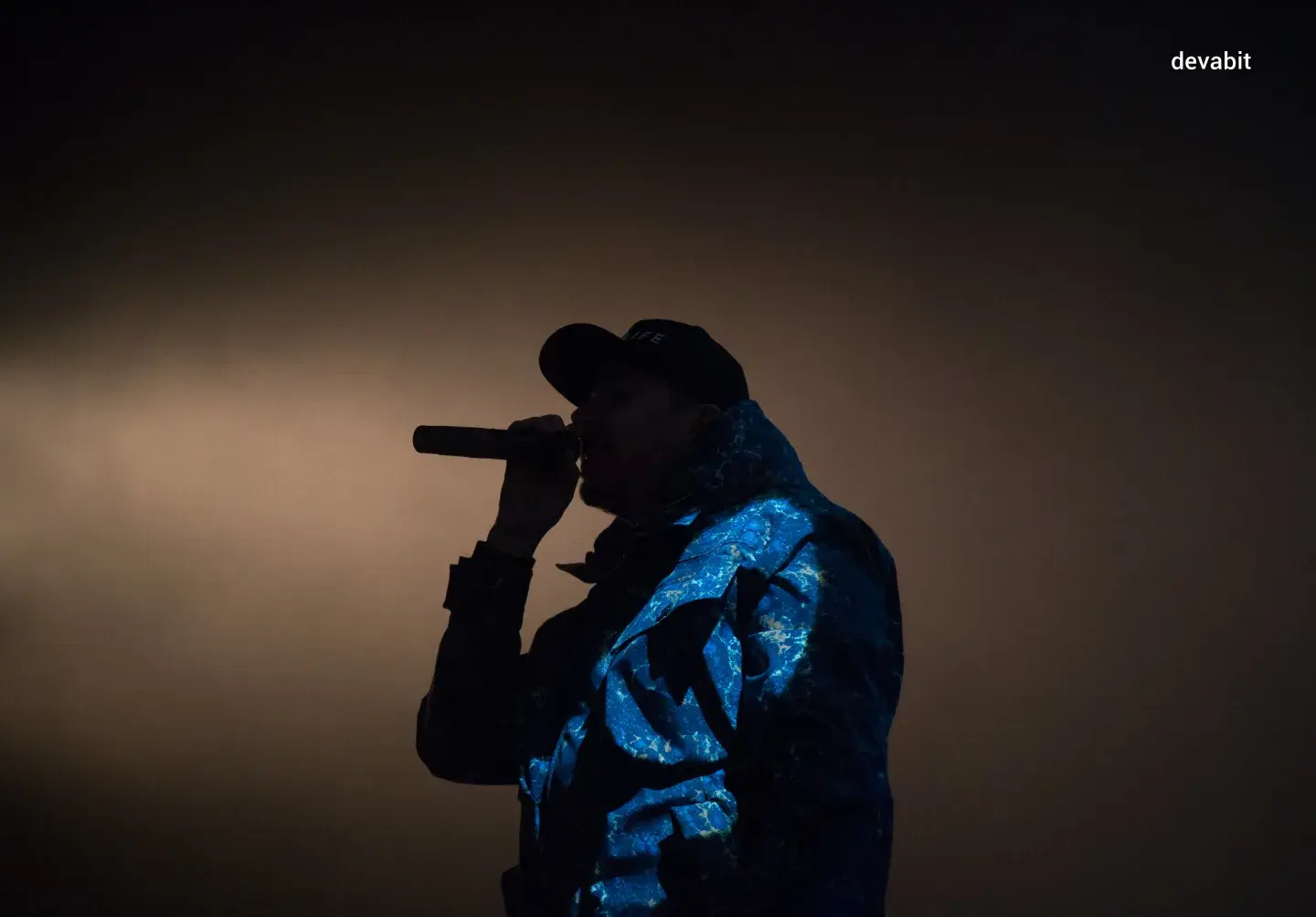 Music Library
Music library applications provide users with the opportunity to organize their music collections right on their mobile devices. Among the most popular features of such applications are scanning users' libraries, giving song recommendations, and sorting music by different parameters, including artists, genres, or albums.

Cloud Storage
Cloud storage apps make it possible for users to have access to their songs from any place and device with an internet connection. Such apps store the data on the remote services, providing clients with additional comfort. It does not take up storage space on the mobile device and allows easy backup and recovery of music files.
Theme Radio Station
Theme radio station applications build the playlists that are based on the specific themes, such as genre, mood, etc. Users do not have a need to select some individual songs. Instead, they are able to listen to a continuous stream of music.

Secondly, determine the main ways of monetization for the music streaming app development. Among the most popular ways of monetization are the following processes:
In-App Ads
In-app advertising is one of the most popular and contradictory methods of monetization of the music streaming app development. It generates revenue by displaying some ads to clients while they are using the application. It is extremely important to understand all the drawbacks of this method of monetization because it can easily influence the user's experience. You should find an ideal balance of advertising frequency; otherwise, it will drive users away from the app.

Premium Features
Another great way to monetize the music streaming app development is to provide users with the ability to get special features that they could get on a subscription-based model. Lots of large competitors, for instance, Spotify, offer their clients the option of buying a premium subscription that provides the opportunity to listen to music without ads or enables offline listening. Such a method is the most popular among music streaming apps because it does not cause negative emotions in your clients and improves the overall user experience.
User and Artist Chargers
Music streaming app development can also be monetized by charging users and artists. For instance, users can have access to some exclusive content, such as live concerts or behind-the-scenes shows. At the same time, music streaming applications can charge a fee based on the number of streams and downloads a certain artist receives. Anyway, it is important to keep in mind that charges should be justified enough by providing great value for the user or the artist; otherwise, you are risking losing your reputation.
Ticketing Services
The great idea of monetizing music streaming app development is to offer ticketing services for different concerts and events in order to take a commission. Moreover, it is possible to provide the ability to discover and purchase tickets directly in the application. Do not forget to contact the event organizer in order to avoid misunderstandings.
Single Song or Album Purchase Option
The last way of monetizing music streaming app development that we will describe in this article is by offering users the option to download individual songs or albums and generating revenue from each purchase. Such a method requires a strong music library and a competitive price in order to satisfy all customers' needs.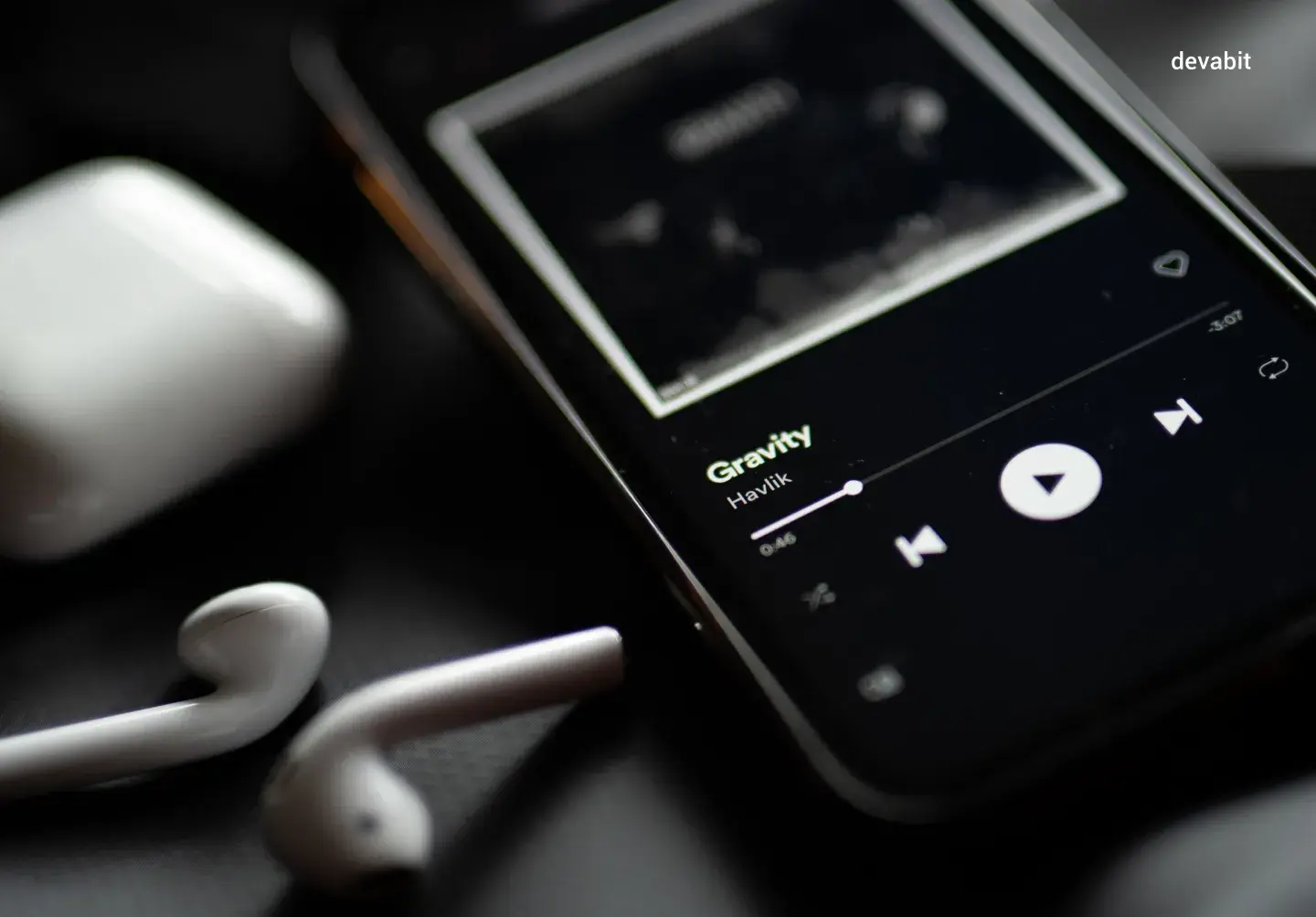 In addition, here are several ideas that can be integrated into your business model.

Freemium: There are several free features available, but users have the opportunity to purchase some additional premium features.
Premium: Users can have access to the application only by purchasing it. It works best for niche products.
Subscription-based: It has a fixed fee that is automatically charged on a regular basis.

Do not forget that the most profitable market solutions often combine different models of music streaming app development. For instance, Spotify requires a subscription before using the app (premium), while Pandora works within a rather freemium model: a user has to subscribe for ad-free unlimited listening. Anyway, by implementing several techniques that perfectly match your goals and requirements, you will create a successful music streaming application.

Where To Hire A Professional Team For Music Streaming App Development?
Short answer: outsource to Ukraine.
Explained: There is no doubt that music streaming app development requires a lot of advanced technical skills, a well-developed business model, and hundreds of man-hours. It is true that there are many positive aspects when we talk about in-house teams. But, unfortunately, the costs usually appear unfairly high, so it is becoming impossible to have an in-house team of specialists for small or medium-sized companies. That is why the best solution is to hire an outsourced development team of professionals that will match all your business goals and requirements. Being a Ukrainian software development company, we have a knack for the international outsourcing market. We believe that one of the best solutions is to hire a professional outsourcing partner that will provide you with ongoing support through all project stages and assist in building profitable solutions. This is the ultimate way to save money without sacrificing quality.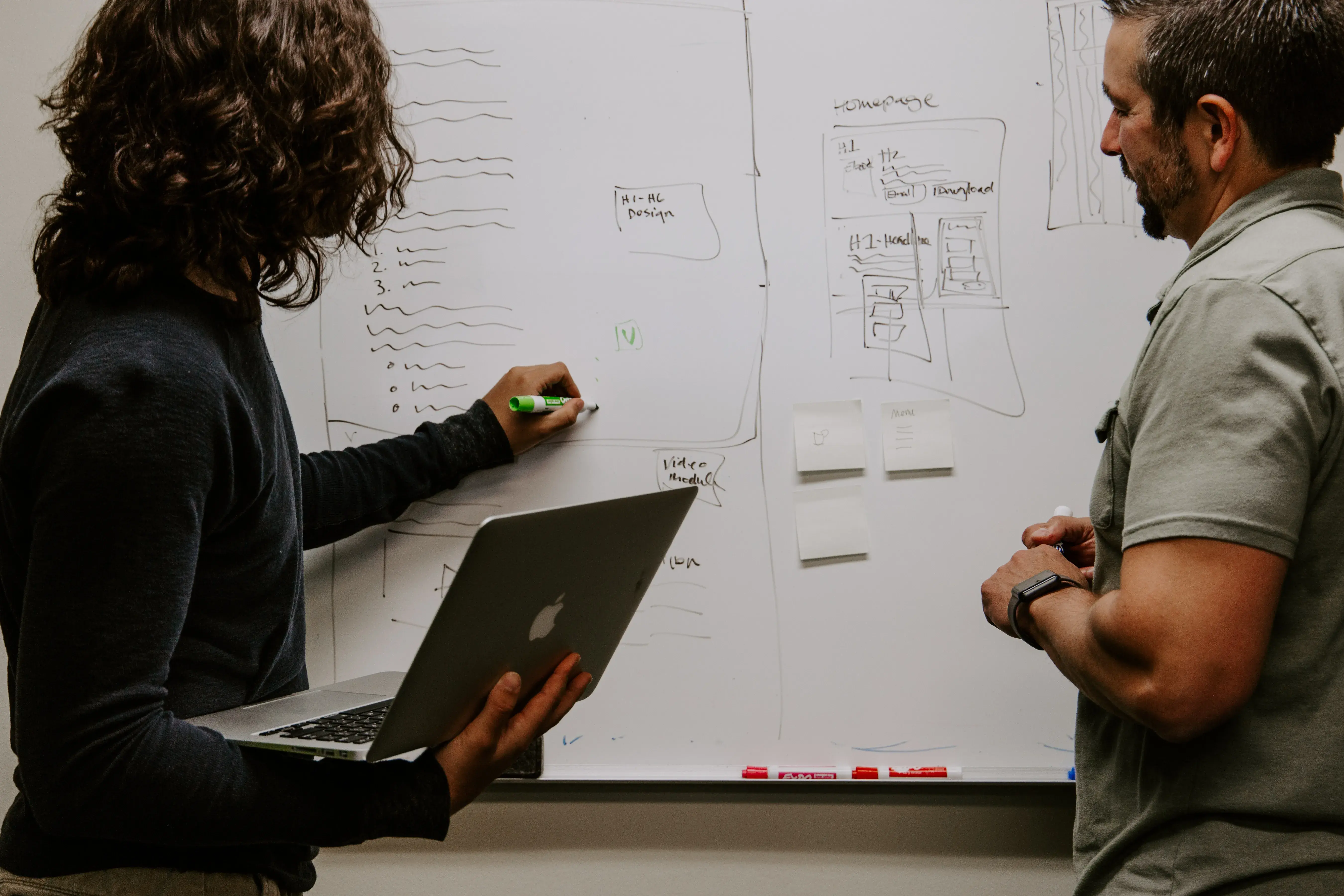 Talking about our assistance, devabit is a sophisticated software development partner. If you're looking for successful music streaming app development, it's crucial to work with a team of experienced specialists who have a proven track record of success. devabit is an established software development company with years of experience in creating high-quality and scalable applications for clients across a wide range of industries. We are trusted by global brands like Virgin Mobile, TetraPak, Carlsberg, and Y-Combinator-backed start-ups. Our core competency lies in the different fields of the IT industry, such as:
At devabit, we understand that every client has unique requirements and preferences. That's why we offer customized solutions tailored to meet your specific needs. Our team works closely with you to understand your goals and develop an app that aligns with your vision. We use the latest tools and technologies to create innovative and dynamic music streaming apps that offer an exceptional user experience. Our professional outsourcing team will assist you with the platform and tech stack choice and calculate costs and timing for various feature development and deployment. Afterward, we will ensure your music streaming app is developed flawlessly.

Want to develop your own music streaming app?
What Platform And Tech Stack To Choose For Music Streaming App Development?
Short answer: you should start with a mobile application. Hire iOS or Android developers for music streaming app development.
Explained: Sometimes a limited start budget narrows down the platform choice. In this case, we recommend developing a mobile application instead of a web version. According to the Music Consumer Insight Report, 75 percent of consumers primarily use smartphones to listen to music.
Here are the possible solutions for the music streaming app development of a mobile application.

The market is almost equally distributed between iOS and Android apps. You can choose to either develop a native app for both platforms or start with one. Native apps secure perfect interaction with different operating systems. Usually, they are written in Swift for iOS and in Kotlin or Java for Android. Mobile applications are easy to use and have millions of variations of user interface. In this field, you have lots of features to stand out and enhance the user experience. Solutions such as React Native allow for a time-to-value balance and to run on both iOS and Android with similar effectiveness. At devabit, you can hire professionals for all stages of development, from iOS or Android development to UI/UX design.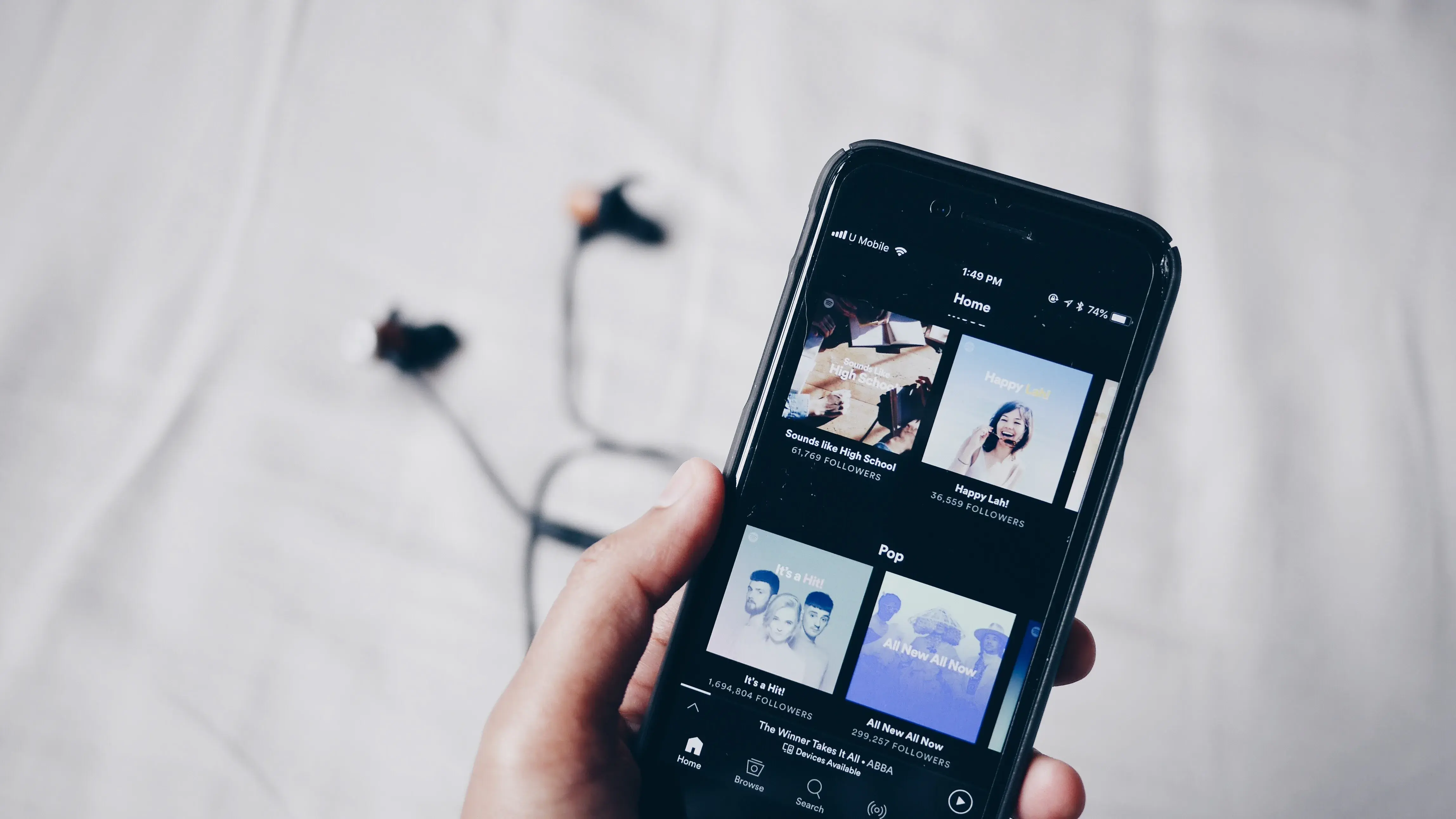 Technically, a music streaming app development can work with almost any back-end solution. We suggest you choose one of the following technologies: Ruby on Rails, Java, Python, or PHP. Otherwise, you can focus on the time-to-market indicator and start with ready-made components like Spotify's SDK. Remember that an omnichannel online presence allows for reaching a broader audience for the music streaming app development.
Music Streaming App Development: The Main Features
Short answer: A good music streaming app development cannot live without the following features.
Registration & Login: provides an opportunity to register an account on the application using email or social media.
Social Media Integration: the ability to connect social media accounts to the music application with the goal of sharing songs, discovering new music, etc.
Search & Navigation: A powerful search function allows users to easily find specific songs, albums, artists, or playlists. Navigation should be intuitive, with clear menus and icons to help users quickly find what they are looking for.
Music Categorization: assists in categorizing music into genres, moods, or themes and providing curated playlists or recommendations to users based on their preferences, listening history, or location.
Push Notifications: provides users with push notifications to inform them of new music releases, upcoming concerts, or special offers.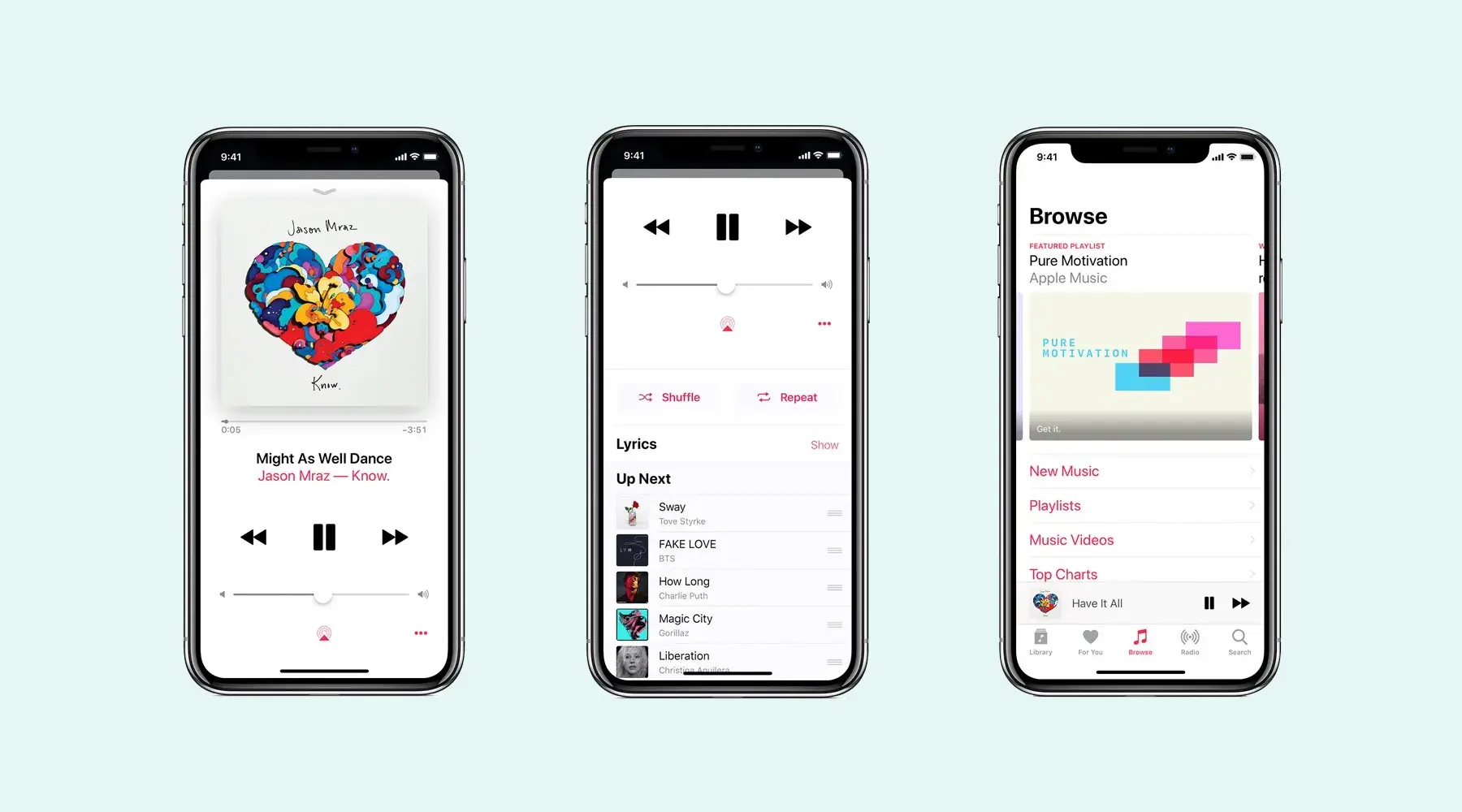 Explained: The music streaming app development holds strong potential and some space for experiments. However, it also requires thorough market research on your target audience in order to determine their lifestyle and everyday preferences. Based on these conclusions, you will be able to modify your future app. By the way, here are some extra features to make you stand out from the crowd.
Downloading and Offline Access: allows downloading songs, albums, and playlists to the devices for offline playback when there is no access to the internet.

Lyrics: provides the ability to view the lyrics of the songs and enhances the listening experience by helping users sing along to their favorite songs.

Voice Commands: enables controlling the music player using voice commands, such as "play," "pause," "skip," or "shuffle."

Private Mode: allows users to listen to music without leaving any trace of their activity on the app.

Newsfeed: an opportunity to stay up-to-date with the latest music news, events, and trends.

Events Calendar: allows users to view upcoming music events, concerts, or festivals in their area.
Music Streaming App Development: How To Build A Music Library
Short answer: take into consideration mind licensing, data storage, protocol, and audio format in music streaming app development.
Explained: When you have started the process of music streaming app development, a user who cannot find a certain song will become your new nightmare. It is not a joke: there is probably nothing more disappointing. On the other hand, correct legal and technical implementation will let you avoid any problems with the music library.

Music Licensing
The main reason for the success of any music streaming application is having a comprehensive music library. One thing you should remember is that it is very important to ensure that the music in the library is licensed and legal. Avoid pirate music at any price. Music licenses are issued by specialized companies for certain entities. Content distribution requires paying royalties to the music rights owners. For example, Spotify retains around 30% of the revenue and spreads the rest for royalties. Additionally, do not forget to update the music library regularly and add new releases and popular songs in order to keep users engaged.
Data Storage
It is obvious that streaming some large amounts of audio data requires a robust backing. Amazon S3 (AWS) is the most common backend solution that supports streaming. However, any other cloud service with a Content Delivery Network (CDN) can also work well. Alternatively, use third-party APIs (i.e., Spotify or SoundCloud catalogs) or a self-hosted server with a readable directory.
Streaming
Now it is time to pay extra attention to your protocol. Spotify, for example, uses the TCP protocol because of its features for congestion control and lost packet resending. Other protocols, such as UDP, may be faster but less reliable for streaming.
Supported Audio Formats and Music Quality
You should always keep in mind that audio formats affect music quality. Lossless audio formats, such as FLAC and ALAC, provide higher-quality sound but require more bandwidth and storage space. Meanwhile, lossy audio formats, such as MP3 and AAC, provide smaller file sizes but lower audio quality. It's important to balance audio quality with file size to provide the best listening experience for users. Tidal uses lossless audio formats, while Spotify uses the lossy Vorbis format.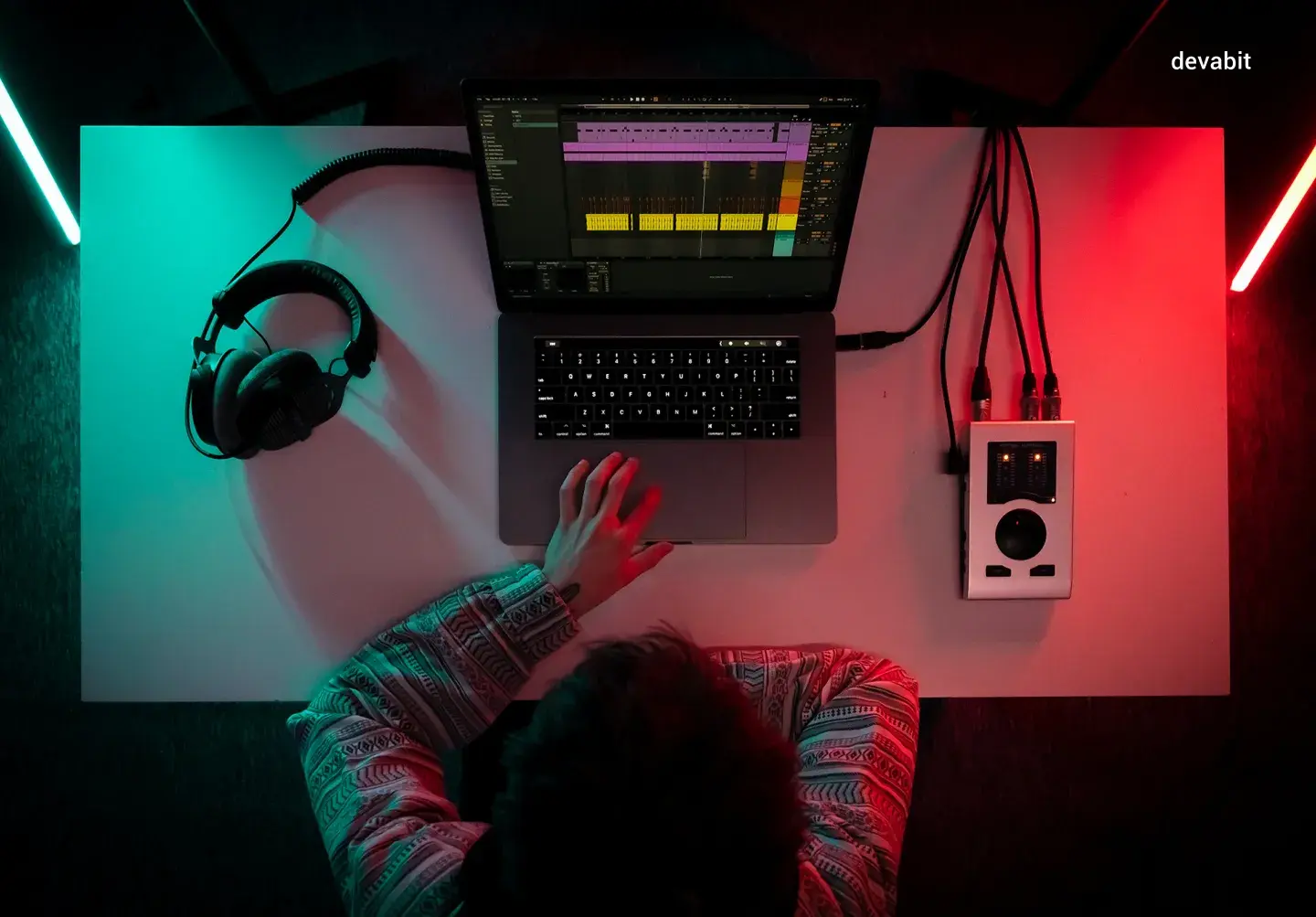 A Final Checklist on How to Succeed in Music Streaming App Development
Undoubtedly, music streaming app development requires tons of effort and costs, along with advanced technical skills and a well-functioning business model. While hiring highly skilled developers at devabit is quite an easy process, building a successful plan can be a comprehensive task. Here is a final checklist of steps to be completed in order to succeed in music streaming app development:

Market Investigation: The first step in music streaming app development is conducting market research. The main objectives at this stage are identifying user needs, defining the market's capacity, assessing the level of competition, and identifying popular trends. Such a process assists in guiding the development and marketing of solutions and ensuring whether the application meets the needs of your target audience.

Business Model: When you have completed investigating the market, it's important to determine the business model for future music streaming app development. This may include subscription-based models, in-app purchases, or advertising revenue. The main issue that should be considered at this stage is how your application will generate profit.

Music Library: Now, you should sign licensing agreements with record labels and publishers in order to be sure that the music is legal for streaming. It is a very important component of the music streaming application development process because it is impossible to stay ahead of the competition without a diverse selection of music.
Professional Development Team: It is not a secret that music streaming app development requires a strong team of professionals with expertise in mobile app development, music licensing, and user experience design. Do not forget that the team should be skilled in the technologies and frameworks required for music streaming app development.
Prototype: Once the development team is chosen, you should create a prototype of the application. The main objective of the app's prototype is to display some basic features and functionality of the future application and test the app's usability and user experience.
UI/UX Design: It is extremely important to provide users not only with outstanding services but also with an engaging user experience and new features. That is why the UI and UX parts are critical components of a music streaming app. Fortunately, our devabit team of designers is aware of all these aspects, so they will be happy to assist you in the music streaming app development.
Testing: When almost everything is ready, you should conduct extensive testing to identify and resolve any bugs or issues. Do not forget that the app should be tested on a range of devices and operating systems as well as for usability and user experience.
Release and Support: The time has finally come to release the project, so it can be launched on the app stores. After launching, devabit always provides ongoing support and maintenance to ensure that the app continues to function properly and meet the needs of its users. This may include bug fixes, feature updates, and security patches.
We hope that this article will assist you in music streaming app development. Whether you have a great idea to create a music streaming app or are looking for a trusted software development partner, the devabit team will be glad to help you. So, do not hesitate to contact us and bring your ideas to life!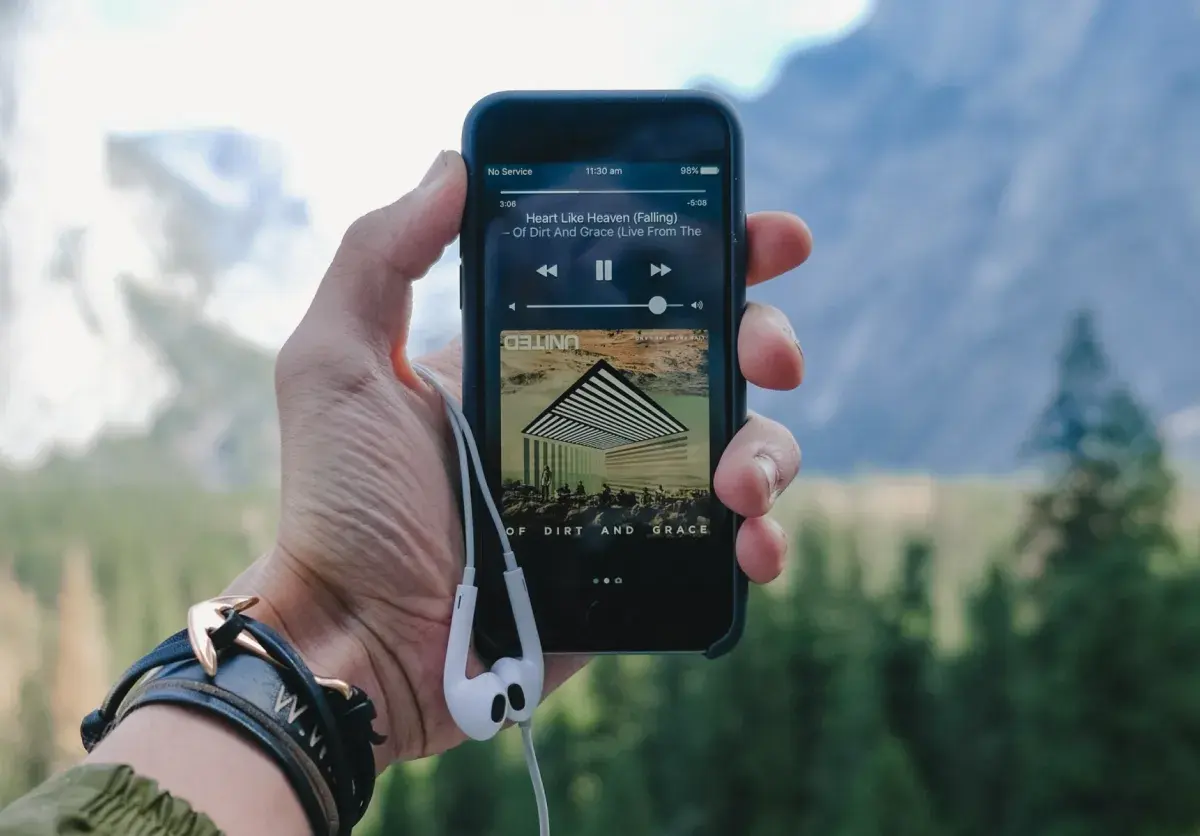 Recent Publications
Don't miss out! Click here to stay in touch.
Liked the article?
You will like our email too
Get the latest news from the devabit blog.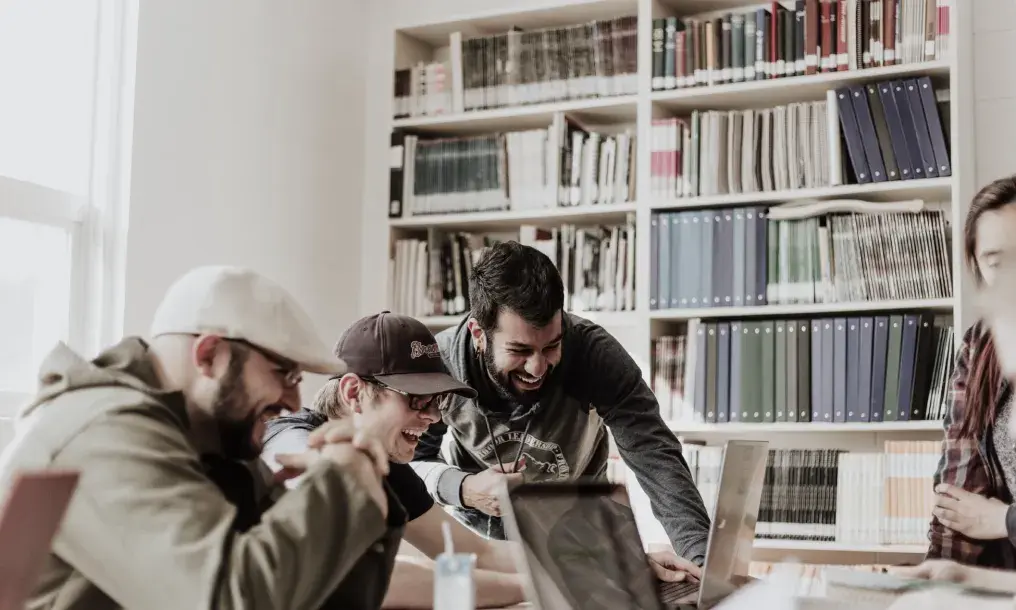 CONNECT WITH US WE'RE READY
TO TALK OPPORTUNITIES
THANK YOU! WE RECEIVED YOUR MESSAGE.
Sorry
something went wrong
One of our consultancy experts will get in touch with you shortly.
Please visit our portfolio to know more about us and the solutions we provide.