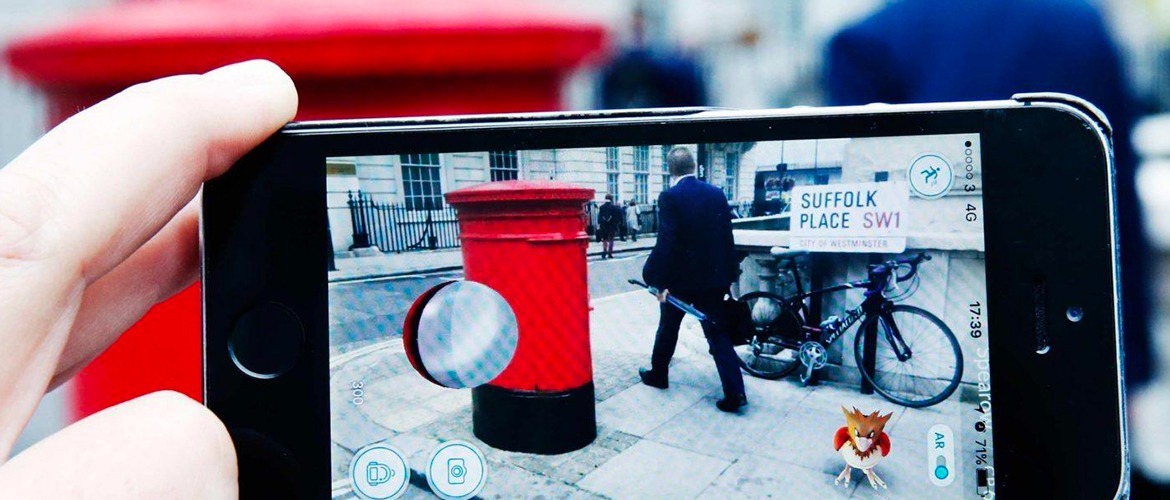 4 Most Popular Examples of AR for Mobile (Bonus: 12 More to Try!)
Augmented Reality (AR) is a big trend most successful companies already use or are on the way to figure out how to use it effectively. Take a closer look at any business sphere, and you'll notice at least 3 reasons to start using AR immediately. As for examples of AR for mobile, the situation is analogous. The number of apps based on this technology is growing rapidly.
If you replace the real world with a virtual one, you get Virtual Reality (VR). If you overlay some parts of the virtual world over the real one, you get Augmented Reality. In mobile sphere, this means enhancing images of the real world. Everything you need is a camera on your mobile phone and an AR app. That's why there are so many AR apps. Here are some examples of AR for mobile.
1. Catch Pokemon with AR
You can't be surprised to read that. Released in July 2016, the Pokemon Go app created a sensation. Front-page headlines, your favorite YouTube videos, and international newscasts - it was challenging to find a media that wasn't talking about this app. Using a camera and gyroscope, the app allowed users to locate virtual Pokemon in real-life locations, capture them, and train for battles. Besides promoting physical activity and helping people explore their local territories, Pokemon Go has also contributed to a bunch of accidents. It has turned out to be one of the coolest examples of AR for mobile.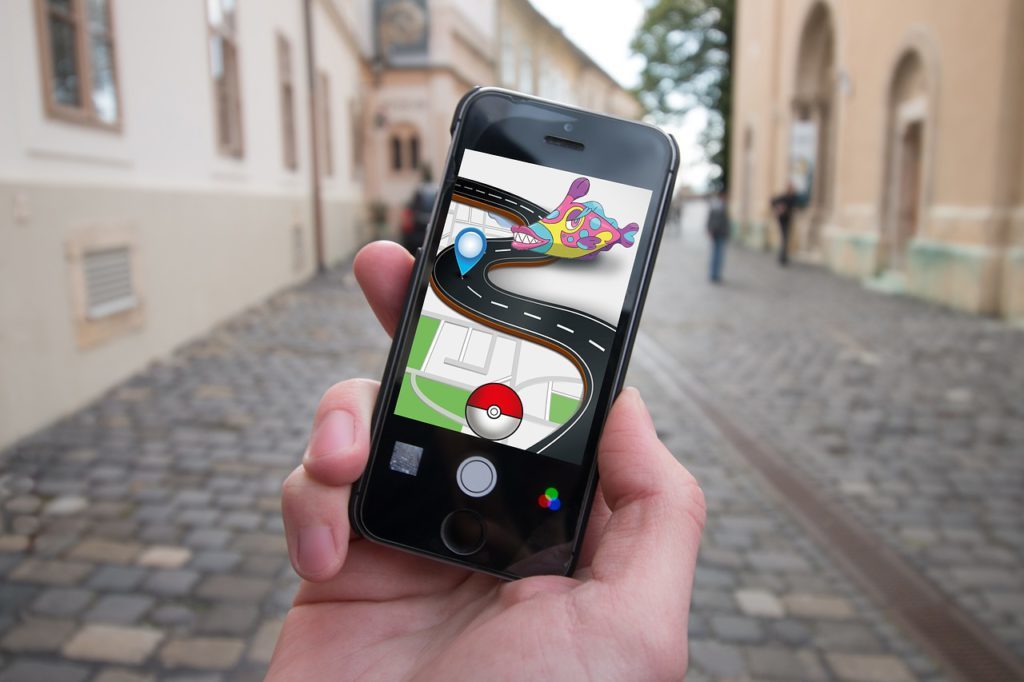 2. AR Exergaming with Exotic Matter
Ingress is a popular AR location-based mobile exergame based on a science fiction story. Who's going to take control of Exotic Matter (XM) that covers this world? Use your mobile phone to gather XM and gain access to portals around real-world locations. Ingress is an interesting game that serves as an encouragement to explore our real world. It's worth to give it a try. But be careful with the portals you visit!
3. Discover the world with AR through Blippar
Blippar refers to one of the most popular examples of AR for mobile. It is an AR mobile app that has enriched our vocabulary by a new word: "blipp". Blipping something means scanning it with a mobile device and unlocking interesting content about it. Such simple blippable objects as posters, labels, and ads will show users new interactive content, f.e., trailers, links, games, etc. Here are some of the most famous brands that have already used Blippar in their business: PepsiCo, Nestle, Heinz, Jaguar, and Procter & Gamble. Does it mean anything to you?
4. AR Translation - Word Lens
Have you already checked the "Word Lens" feature? Google allows you to feel more comfortable in any foreign country. Open the Google Translate app and focus your smartphone camera on a text you need to translate. The app will show you the translation live, even without an Internet connection.
Even More Examples of AR for Mobile
You may also have heard about Star Walk, Sunseeker, Theodolite, Wikitude, and Field Trip. Other great examples of AR for mobile apps are Yelp, Inkhunter, Mybrana, Aurasma, Layar, Quiver, and SkyMap. You must also have heard about Snapchat, a popular messaging platform that allows sending messages augmented with different stickers. This is a basic example of AR for mobile sphere. However, it turns out to work well.
Using AR for mobile is entertaining and useful. The above-mentioned apps have already proved it. Ready to make an app that will be even more popular? Let's do it together.
Thinking About Your Own AR App?
devabit specializes in software and mobile development. We have a proven record of top-performing AR/VR apps, for example, Dars and a VR game for a famous series after Stephen King's Mr. Mercedes. If you need a consultancy or your team is planning to develop an app, don't hesitate to contact us and get further assistance.
Liked the article?
You will like our email too
Get the latest news from the devabit blog.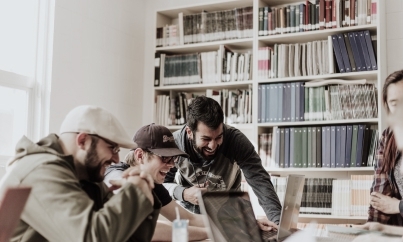 CONNECT WITH US WE'RE READY
TO TALK OPPORTUNITIES
THANK YOU! WE RECEIVED YOUR MESSAGE.
Sorry
something went wrong
One of our consultancy experts will get in touch with you shortly.
Please visit our portfolio to know more about us and the solutions we provide.