3D Rendering Services: An Easy Way To Increase The Profit
It is not a secret that every product needs to be not only produced but also effectively sold to the consumer. Like in every business field, visuals remain among the key elements of jewelry production. A manufacturer should not only work on the flawless and ergonomic look of the final product but also show its best features in promotional materials and catalogs. In the case of jewelry production, it is necessary to provide consumers with an attractive image of the product in order to stay competitive and increase sales.
Of course, traditional photo shoots are the most common solution. However, the world of the newest technologies brings an excellent and affordable alternative, jewelry 3D rendering services. It gains massive popularity these days, and we are here to reveal a secret reason why.
3D rendering services have started to gain popularity during the last decade and are forecasted to grow quite rapidly. Due to this fact, many IT companies have decided to provide 3D modeling services. For instance, at devabit, you can hire 3D and UI/UX designers in two clicks. Moreover, during the process of mobile application or website development, our Android, iOS, web, or remote programmers may be useful for you. But now, let us tell you more about 3D rendering services.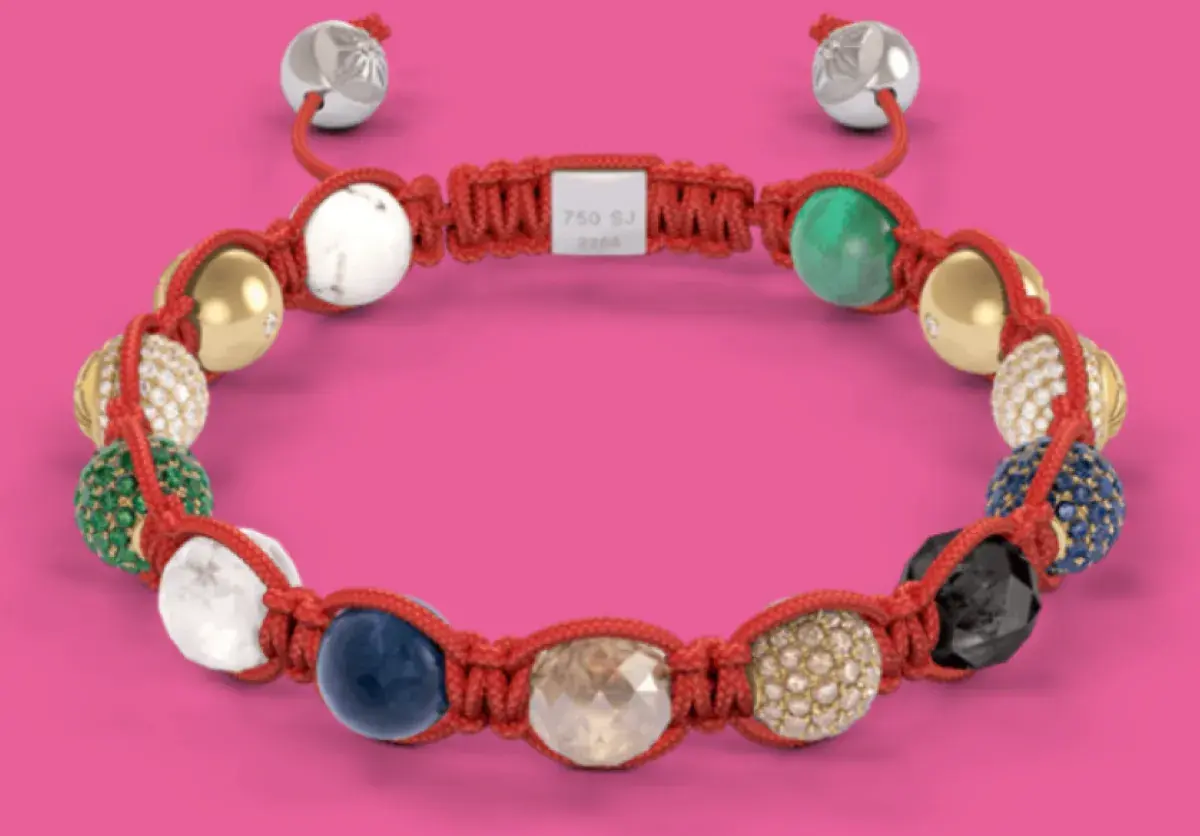 3D Rendering Services: An Image As A Selling Story
The well-known sales rule emphasizes that companies that are selling jewelry are not only selling the physical product itself but also its status and the emotional connections it can evoke. In order to effectively convey this message through imagery, businesses need to consider the implementation of several steps and resources.

To begin with, if not to use 3D rendering services, you need to rent a studio and lighting, ask brand and PR managers to develop a concept, and hire a whole bunch of professionals for photo shooting: a model, a stylist, a hairdresser and manicurist, a makeup specialist, a photographer and retoucher, and at least one photoshoot assistant. Overall, a simple (at first sight) photoshoot turns into a complex project with many vulnerabilities regarding changes and deadlines. Without 3D rendering services, transforming a simple idea into a visually compelling representation of a jewelry product may turn into a large problem that requires the involvement of numerous skilled individuals, careful planning, and efficient coordination of all processes. Now, we will consider the best way to avoid such a difficult working structure: 3D rendering services implementation.

Can Jewelry 3D Rendering Services Be A Great Substitution For Costly Photoshoots?
3D Rendering Services Provide Certainly
3D rendering services can easily illustrate a model and any jewelry piece with the right angle, color, and lighting. The only difference with using 3D rendering services is that you do not need to hire extra people for a costly photoshoot. Moreover, with 3D rendering services, you are able to implement any changes to shapes, positions, and colors at any time if you wish without wasting too much time and effort.

Consistent Quality of 3D Rendering Services
It is not a secret that achieving consistent quality across multiple shots is quite a comprehensive process. Maintaining complete control over the final visual outcome can be challenging and requires lots of additional factors. Some of them are lighting variations, model expressions, the safe delivery of the jewelry pieces to the photoshoot, etc. At the same time, 3D rendering services provide the opportunity to have precise control over every aspect of the visual elements, ensuring consistent and high-quality results.
Unlimited Creativity Provided By 3D Rendering Services
With 3D rendering services, businesses have an opportunity to explore limitless possibilities in terms of design, location, color, and creativity. Unlike traditional photoshoots with physical constraints and limitations, 3D rendering services allow companies to create stunning visuals, from showing intricate details in jewelry pieces to creating fantastical environments. For instance, Tiffany is not an exception. Bearing this in mind, devabit presented a unique R&D project — Tiffany 3D model of T1 Narrow Diamond Hinged Bangle, that is constructed using 3D rendering services.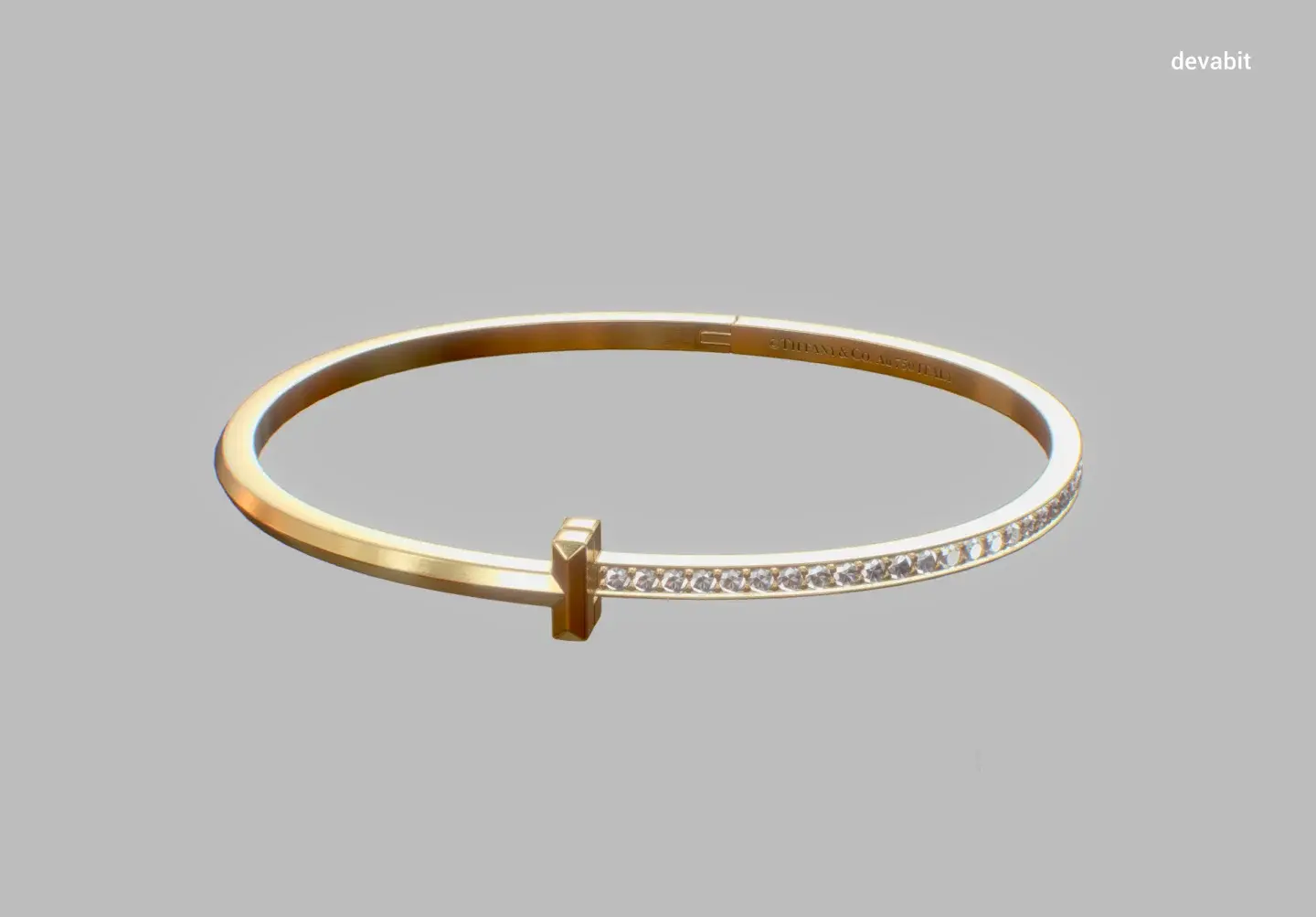 3D Rendering Services Enhance Customer Experience And Interaction
Tiffany is not the only one implementing 3D rendering services. In order to enhance the customer experience, such large jewelry brands as Pandora and Shambala also provide clients with the opportunity to combine different beads and styles to create a uniquely suitable piece of jewelry.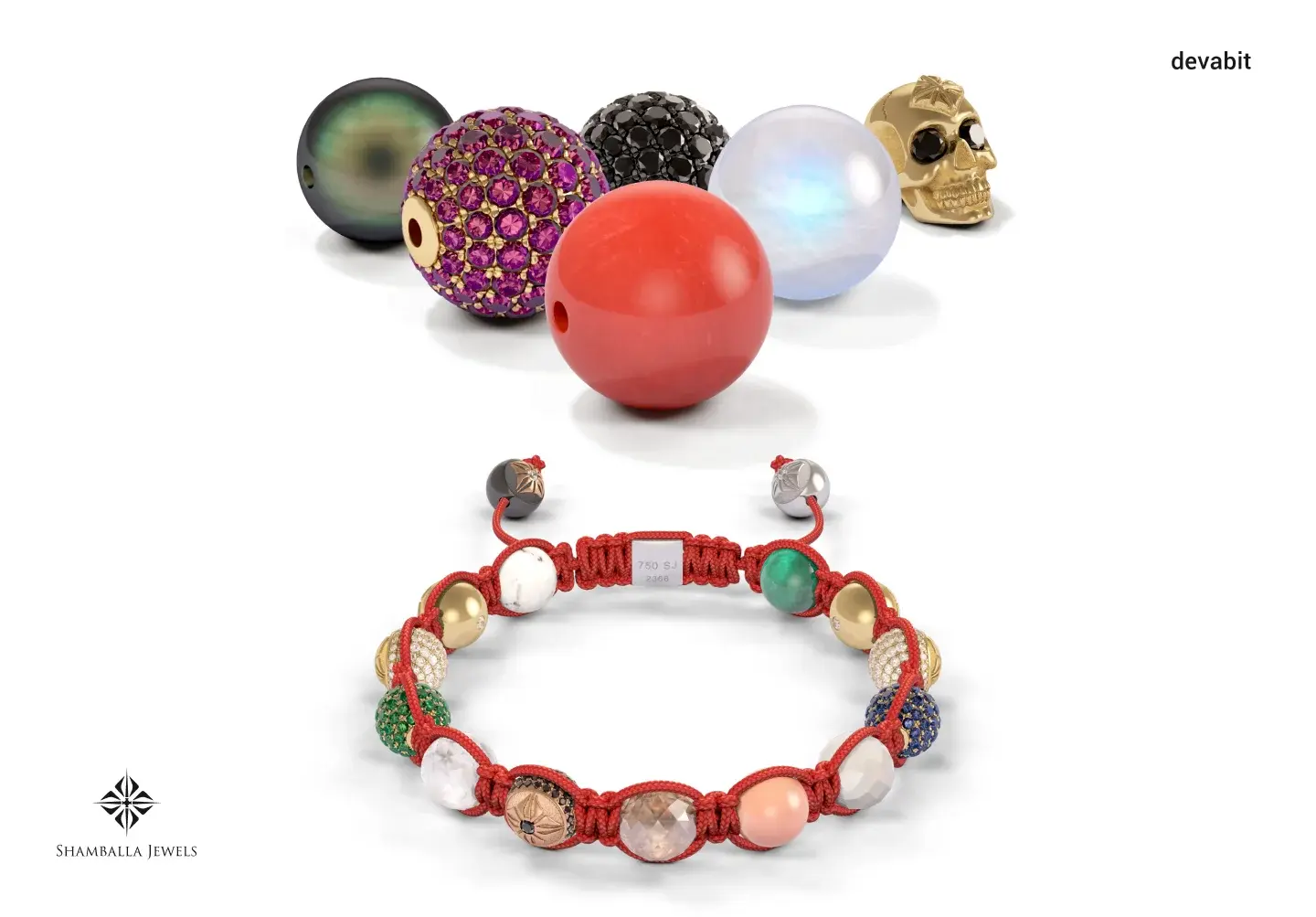 Pandora creates impressive jewelry that becomes more than just a stylish accessory. 3D rendering services help represent sensual women's stories and preserve them as an inexhaustible source of inspiration. Here you can see the 3D models of accessories that were created by the devabit team using 3D rendering services.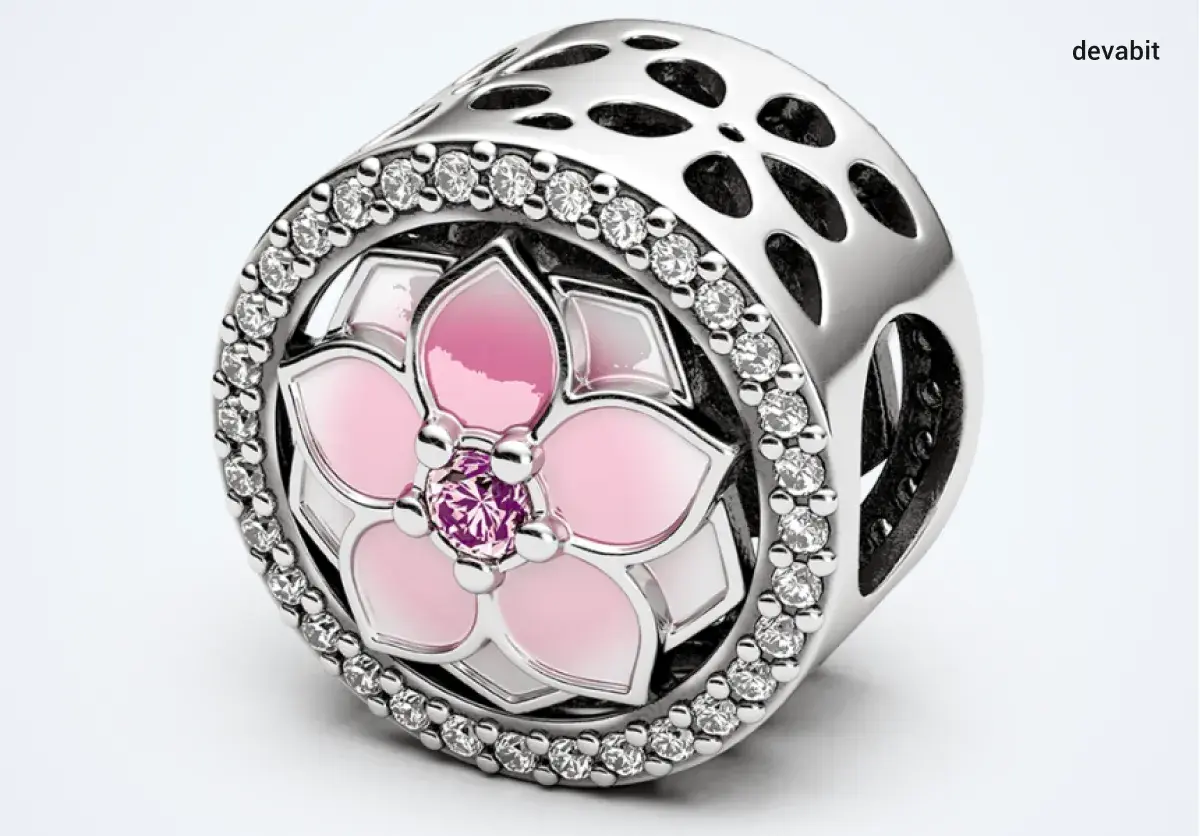 Want to implement 3D in your business?
Flexibility of 3D Rendering Services
With jewelry 3D rendering services, you do not need to specify beforehand the final type and concept of the illustration you need. One of the key advantages of 3D rendering services is that changes can be implemented easily and quickly at any stage of the process. Whether it is adjusting the jewelry position, experimenting with different lightning types, or even changing the entire design, 3D rendering services provide all these possibilities.
Besides, 3D rendering services allow the buyer to request a unique, one-of-a-kind piece of jewelry. For instance, Shamballa, a luxury jewelry manufacturer from Scandinavia, offers this model to create fully-customized bracelets. The use of 3D rendering services gives both a designer and a client the freedom to express their creativity without any limits. Regarding this information, 3D rendering services can become a sophisticated sales tool. It brings a realistic and customized touch to jewelry.
If you are interested in more examples, here is a story of how we succeeded in implementing this solution for Shamballa. Here you can see the 3D-rendered model of the accessories. It was developed by the devabit team.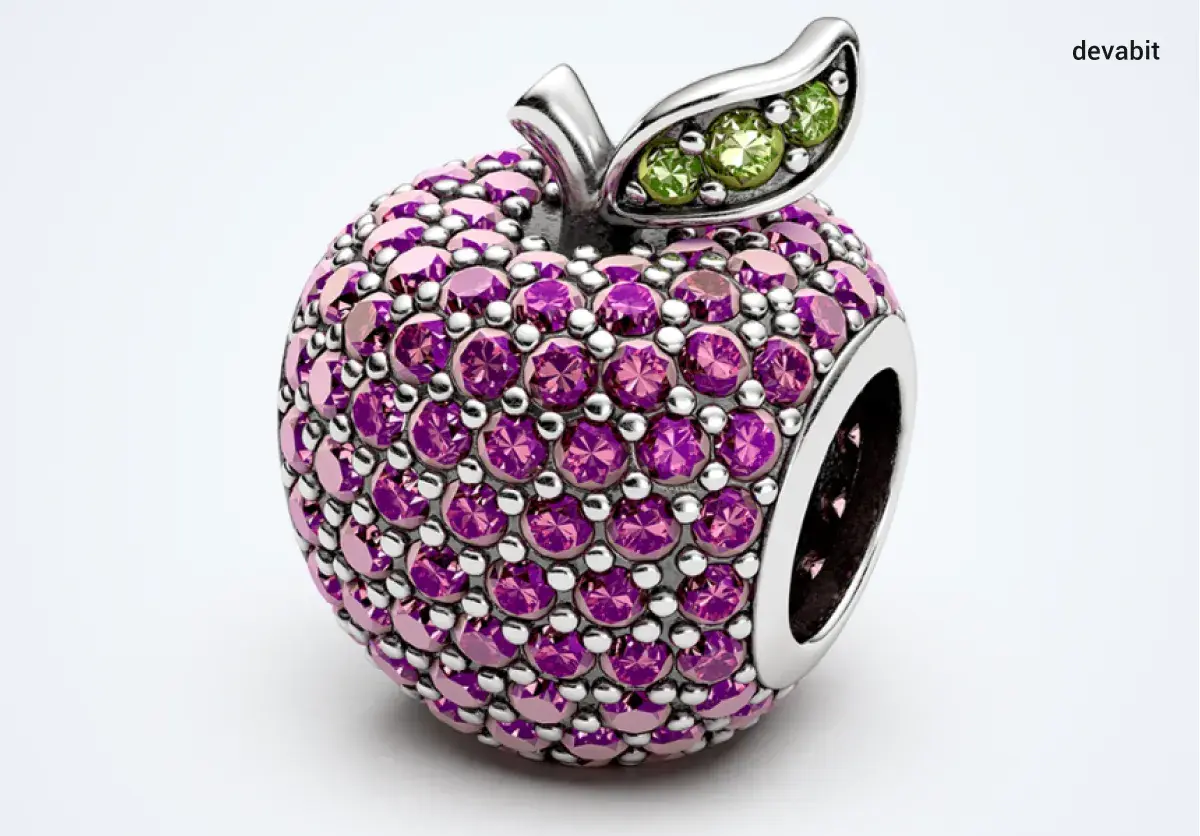 What You Can Get With Jewelry 3D Rendering Services
3D Rendering Services: Animation
The ability to create 3D animations is one of the most captivating possibilities that 3D rendering services provide to clients. Great rendering and animation techniques are able to bring to life some jewelry pieces and show all the details, movements, and sparkles. These dynamic animations can be used in promotional videos, social media campaigns, etc.
3D Rendering Services: Panorama
By creating impressive 3D panoramas, companies provide customers with the opportunity to explore jewelry from multiple angles and perspectives. With the help of 3D rendering services, people can virtually rotate and zoom in and out of every piece of jewelry. Such an ability will positively impact the level of customer satisfaction.
3D Rendering Services: 360° View
360° View is quite similar to 3D panorama. It provides a comprehensive view of all the jewelry angles, allowing users to rotate the jewelry in a full circle. These 3D rendering services can be implemented into websites or mobile applications.
3D Rendering Services: Virtual Reality And Augmented Reality
VR and AR assist with transporting users into a completely virtual world or overlaying virtual elements onto the real world, merging the physical and digital realms. With these 3D rendering services, users have the unique opportunity to try on different jewelry pieces without leaving the room.
Benefits of 3D Rendering Services That Photoshoots Cannot Offer
With the growing popularity of 3D rendering services, more and more companies are deciding to implement them into their working processes. Do you know that 75% of furniture catalog images are 3D-designed? For example, the devabit team developed a bigger part of a STEM Goods product catalog: from family sofas to office chairs. Furniture manufacturers know exactly how many man-hours, dollars, and inventory space modern technologies can save. If jewelry producers follow this example, they will have the unique opportunity to increase customer satisfaction and overall sales volume.
Moreover, while it takes no less than a month to organize and deliver a standard photo shoot, 3D rendering services are a pure time saver. With a new collection released every other season, all the company needs to do is customize a ready-made model with the latest features. Afterward, the 3D model can be used in jewelry catalogs and promotional materials.
While the final price is calculated according to the project scale, 3D rendering services are safe from unexpected extra costs, including transportation, rent, and decor. Another unique benefit that traditional photo shoots cannot offer is saving inventory space. With a 3D model in their hands, businesses do not need a product manufactured in real life. They are able to use a just-in-time logistics technique and deliver jewelry once it is already ordered.
Need To Implement 3D Rendering Services in Your Business? Choose devabit!
If saving expenditures, time, and inventory space sounds relevant to you and you are curious to learn how to implement 3D rendering services into your business model, please feel comfortable contacting us. Our devabit team has deep expertise in developing various 3D solutions for many industries, including jewelry, furniture, characters, and clothing production.
Our 3D specialists, with years of experience in this field, will help you easily use 3D jewelry rendering and develop your business. If you are interested in bringing to life some business ideas, at devabit you can hire all types of programmers, UI/UX designers, Android and iOS developers, etc. Do not miss the opportunity to partner with devabit and build projects together!

Don't miss out! Click here to stay in touch.
Liked the article?
You will like our email too
Get the latest news from the devabit blog.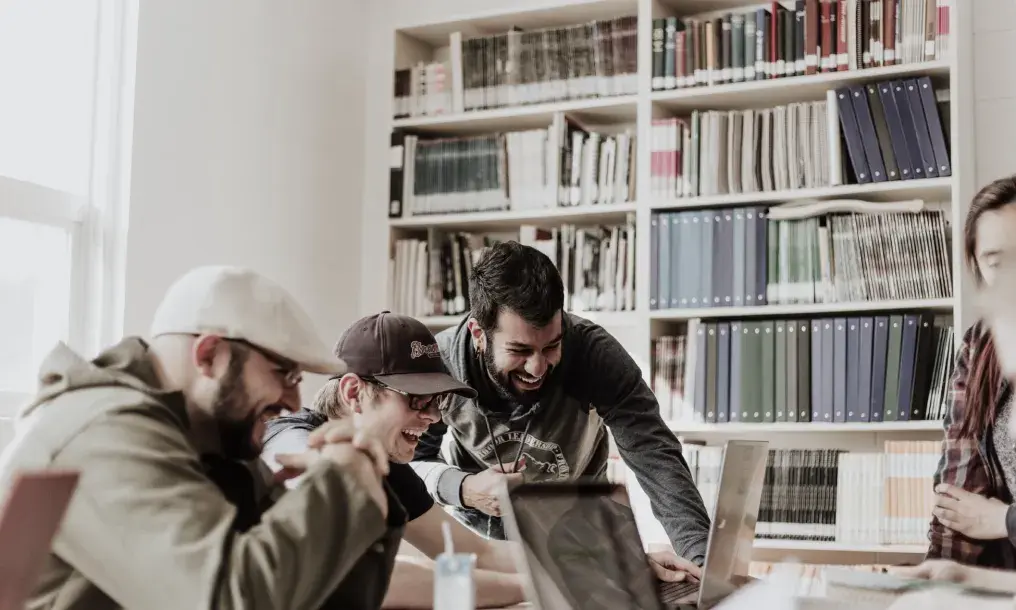 CONNECT WITH US WE'RE READY
TO TALK OPPORTUNITIES
THANK YOU! WE RECEIVED YOUR MESSAGE.
Sorry
something went wrong
One of our consultancy experts will get in touch with you shortly.
Please visit our portfolio to know more about us and the solutions we provide.