Mind-blowing Examples of AR Furniture in Real Business
The appearance of AR technologies in the furniture market was a real game-changer for the whole industry. Not only Remote Programmers or Cloud Developers are in high demand now. 3D Designers are also extremely popular due to the rapid development of new technologies. Many well-known brands have started to develop their own AR furniture applications in order to stay ahead of their competitors. Have you heard that the IKEA AR furniture app was downloaded 8.5 million times? The usage of a similar AR app brought a 50 million-dollar boost to Mitsubishi Electric. Today we will define the main reasons for the popularity of AR furniture applications and why you need them.
What Is AR and How Is It Connected with AR Furniture?
Augmented reality is a new technology that allows the overlay of some digital content on the real world. People can simply use their mobile phones or tablets to dive into the world of augmented reality. Due to its popularity, augmented reality has started to be implemented in many business industries, and online shopping is no exception.
Nowadays, augmented reality is widely used in online shopping. For instance, AR furniture apps often use this technology to create realistic visualizations of furniture for the home or office before making a purchase. 3D visualization makes the configuration of any AR furniture piece possible. Therefore, users can configure and combine favorite furniture objects, making their shopping experience more engaging. It allows users to see how furniture will look without having to leave their house. This takes the shopping process to the next level.
So how does it work? Using AR furniture apps, you get the 3D map of a room, decorate it with favorite design objects from a catalog, rotate them, and convert them. With the AR furniture application, users can scan their room with the help of a mobile phone or tablet and then add virtual objects such as a new carpet, wooden table, or large sofa. You also can use color configuration, if it is needed. Then you take a photo of these 3D models in your real interior and share it with your friends via social networks or other channels. It sounds genuinely stunning, but this is how AR furniture apps really work.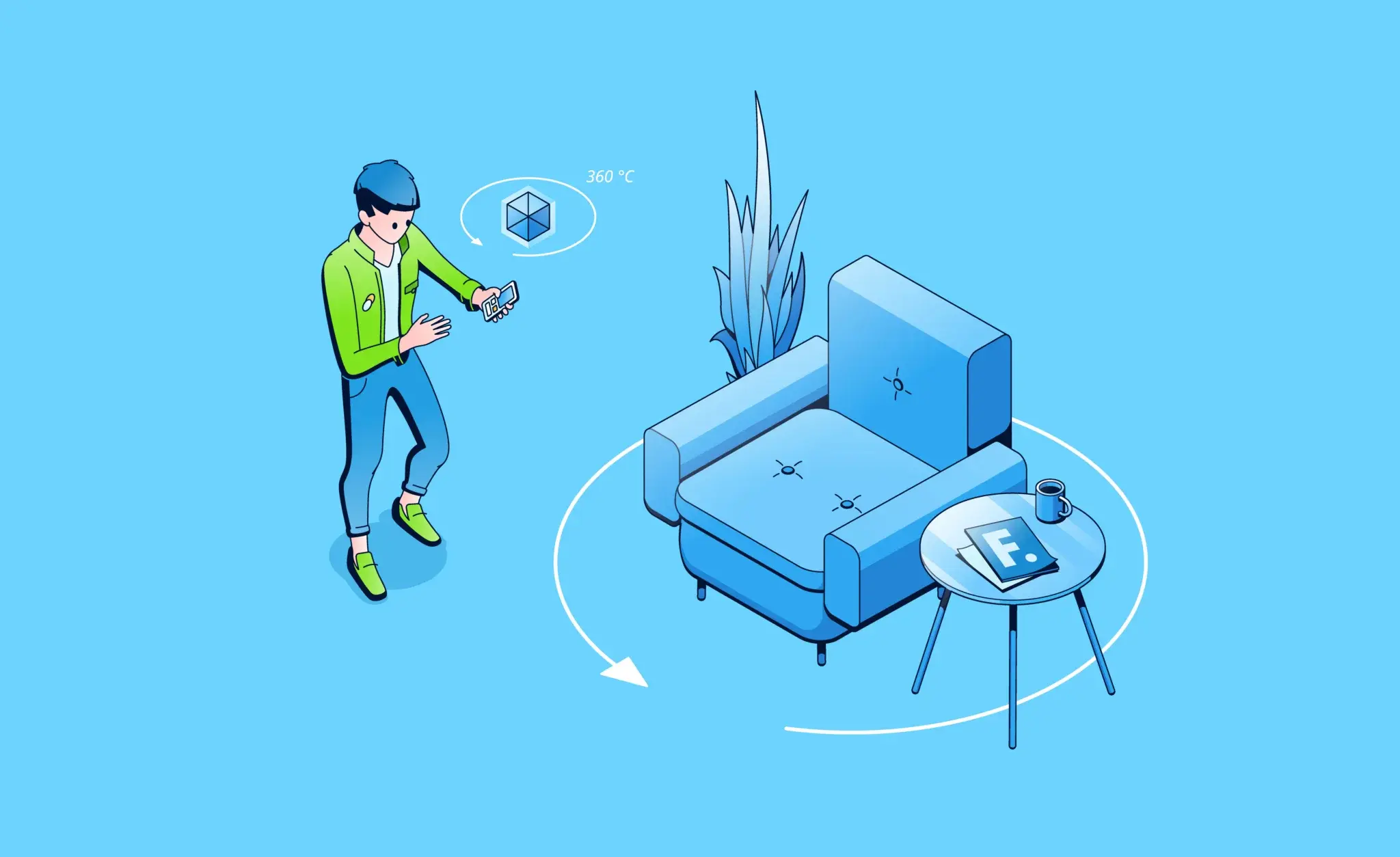 Several Reasons to Get an AR Furniture App
Let us imagine the following situation: you have been dreaming of turning your home into the coziest and most comfortable place on Earth. You have created several boards on Pinterest and got inspired every time you looked at them. Then you have finally bought a certain piece of furniture and brought it home. When you put this object in your room, you may become disappointed, realizing that your purchase doesn't suit the interior. Here, AR furniture apps come in handy. Thanks to AR furniture apps, you can avoid such negative experiences and make your shopping more interactive. All in all, everything is pretty clear when it comes to the benefits of using AR furniture applications for customers. But now we will describe some of the benefits of developing your own AR furniture app for businesses in the furniture industry.
What About Customer Experience?
Implementation of the AR furniture application provides lots of customizable features, such as the ability to change materials or colors of furniture in real-time or have a look at it from different angles. By using AR furniture technology, clients have an opportunity to make more informed decisions and feel more confident about their purchase because they will have an understanding of how this item looks before making a purchase.

Want to Increase Sales?
By allowing clients to look at the item before buying it, businesses receive a higher percentage of customer satisfaction and a lower percentage of refusals and returns. Moreover, customers are more likely to make a purchase when they have a clear understanding of how the item will look in their home. Such a fact helps you deal with the doubts and objections of your clients.

How to Stay Ahead of the Competitors?
Such mind-blowing tools as AR furniture applications will be a real advantage in comparison with your competitors. It provides a unique selling proposition and makes your company more attractive to potential customers. In the oversaturated furniture market, such a feature will help your brand stand out and make more sales.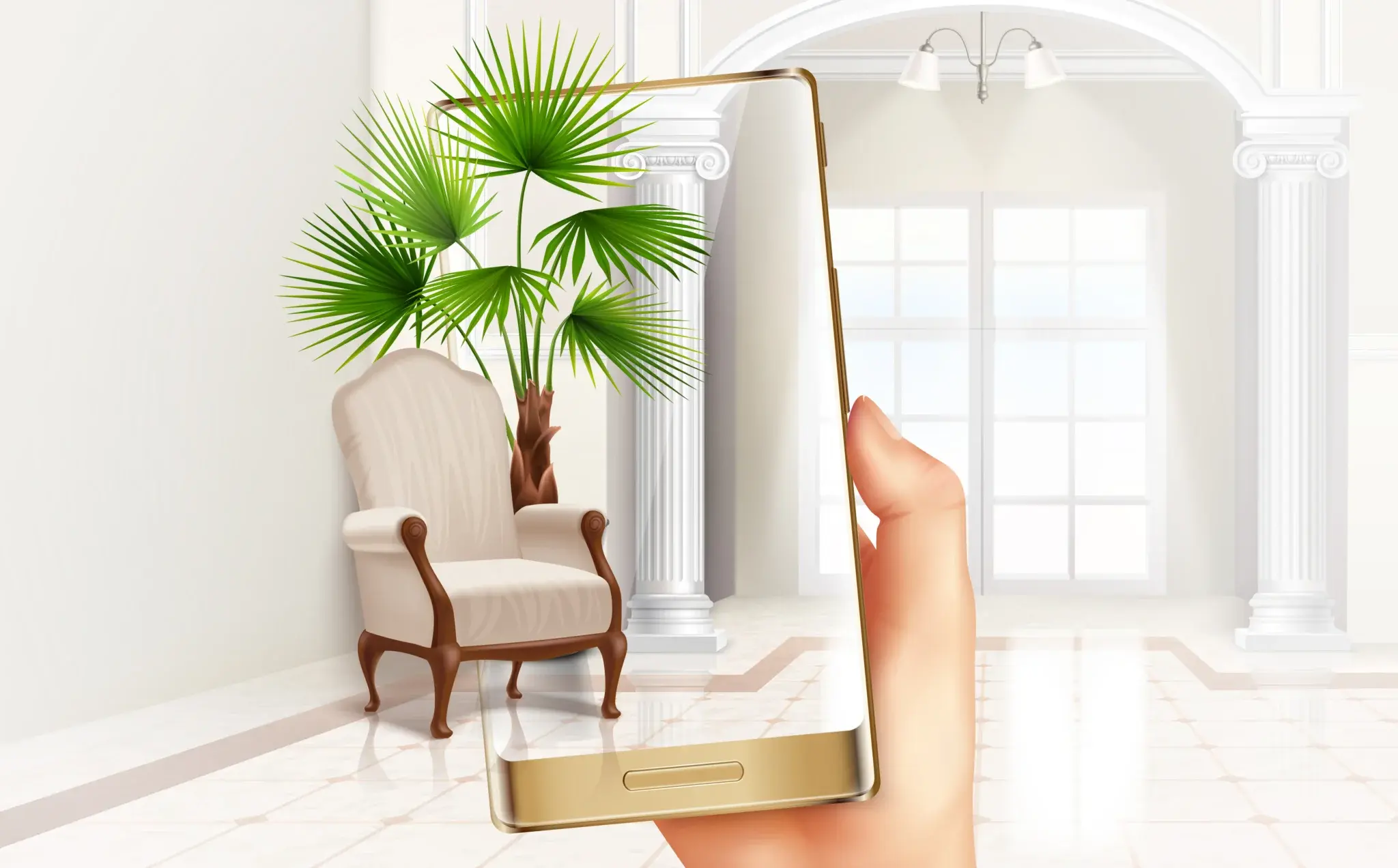 Time for the Best AR Furniture Examples
At devabit, we have also faced 3D visualization technologies and implemented them into several businesses. Now we are going to tell you more about the processes and results of such actions.
Steam Goods
Steam Goods is a furniture-oriented company that always strives to implement innovative approaches and stay ahead of the competition. The aim of Steam Goods was to present its eco-friendly furniture in the most realistic way possible. As a result, they got a modern 3D collection of furniture items accompanied by the complex render automation. It helps the customers to see the visualization of all furniture pieces in all possible materials and color combinations. Thanks to the diverse experience and great ideas of our 3D designers, Steam now presents its furniture line from a fresh and exciting perspective.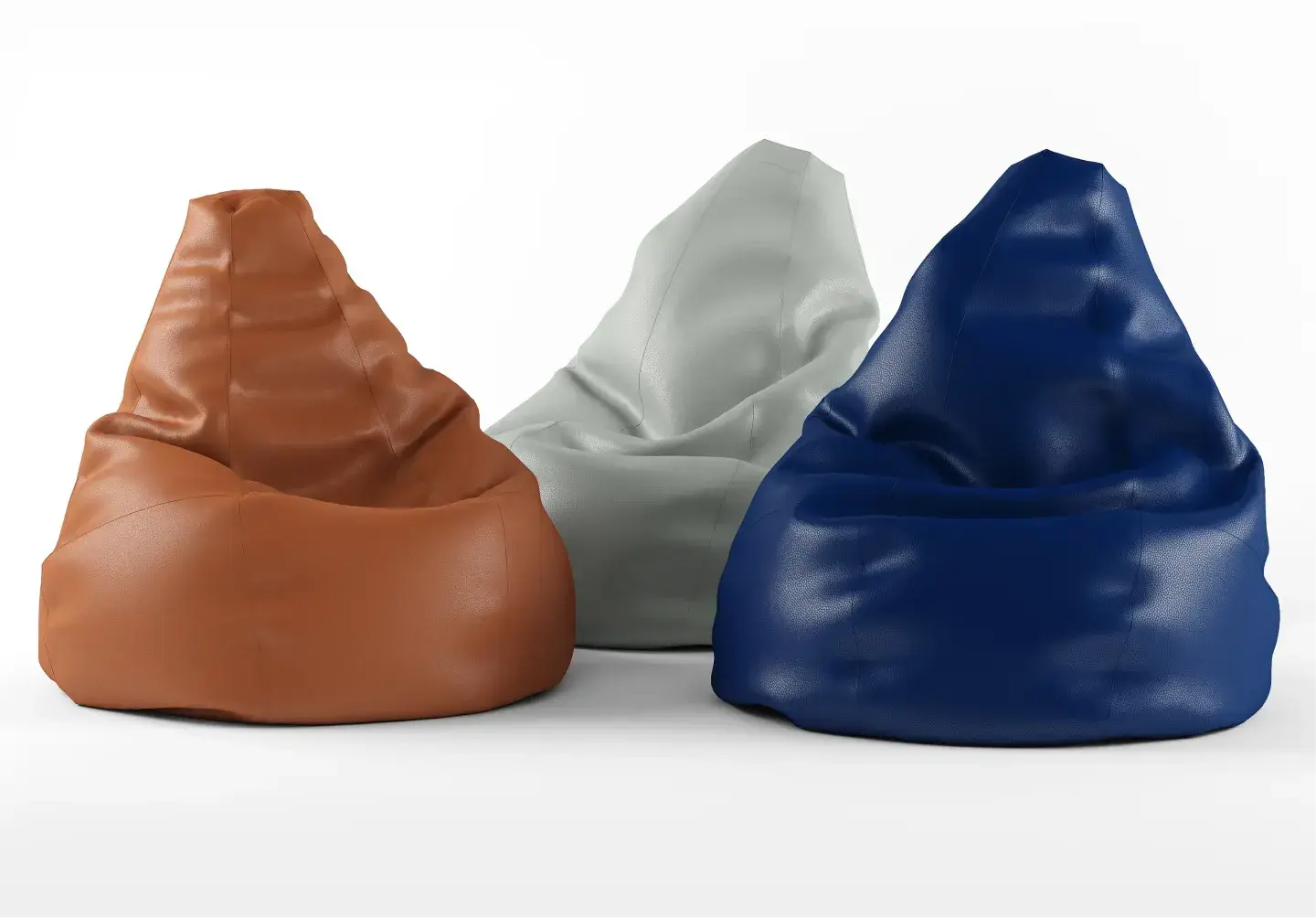 Casio
It is not a secret that 3D visualization is needed not only for classic furniture, such as tables and sofas. Casio's vision was to implement 3D technologies into such items as pianos and bring this industry to the next level. Casio has applied their technical expertise to create an instrument that will definitely impress both an inexperienced viewer and a professional pianist. Its presentation required much filming and expertise, which meant spending a lot of money and time. 3D technologies were perceived as an optimal solution. With our leading-edge 3D models, it will be easy to enhance the user experience, translate the beauty and magnificence of the item, and maintain growth over the years.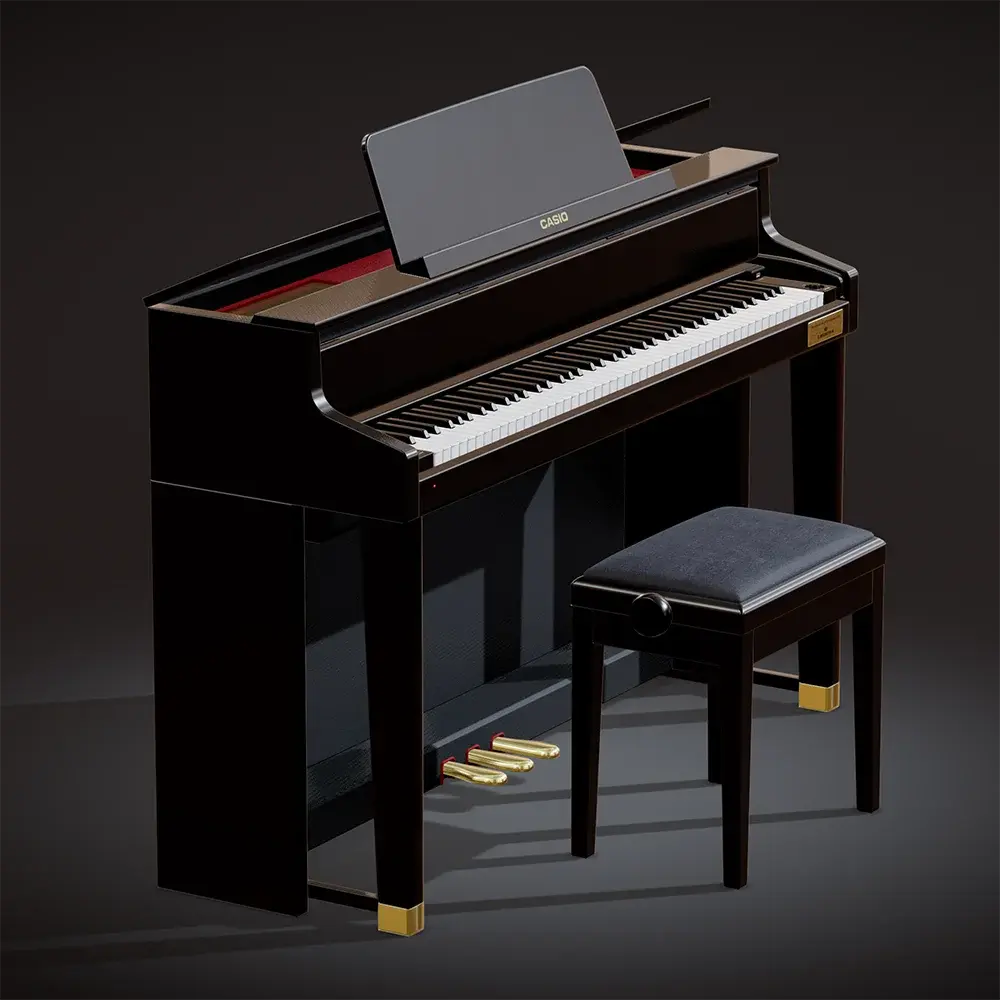 Another Globally Popular Brands
IKEA was the first company to use AR furniture apps in e-commerce. The IKEA AR furniture application allows users to preview furniture in their own house or office. It provides an opportunity to visualize certain furniture objects, move them around, and look at them from different angles. The most interesting fact is that no special technology is needed for using AR furniture applications. Only a tablet or smartphone with a camera that can capture an image of a room will be absolutely sufficient for using this new technology. Anyway, clients make their shopping decisions easier and more effectively when they are able to see how an assembled piece of furniture would fit into their dwellings.
Tango is a new Google 3D vision technology that allows users to insert virtual images into any real interior. Using motion-tracking cameras, sensors, and special software, this mobile technology creates 3D maps of spaces and their views. There are already two companies that plan to use Tango analogs in their businesses: Lowe and Wayfair. Lowe is a home improvement chain that is going to use Lowe's Vision to make the shopping experience more exciting and valuable. Wayfair, the online furniture store, provides customers with the possibility to use WayfairView. It's an app that allows customers to position 3D images of furniture in their own interiors. That's an easy and fantastic way to check whether a specific object will look lovely in a particular place.
All in all, the popularity of AR furniture apps isn't the only reason to use them. Just choose a professional AR software development company and download one of their products. You'll have a lot of fun using AR furniture apps, and you'll finally decide whether that sofa is worth buying or not.

Thinking About Your Own AR Furniture App?
If you want to create your own AR furniture app but don't know where to start, you should definitely look no further than devabit! We have a proven record of top-performing AR and VR apps, for example, Dars and a VR game for a famous series after Stephen King's Mr. Mercedes. Our team of experienced developers and designers specializes in different IT industries, such as Cloud Application Development, IOS and Android Development, Web Development, etc. Our 3D designers can help you bring every idea to life, from concept to launch. We specialize in creating customized 3D and development solutions that meet the unique needs of our clients and their customers. Partnering with devabit means gaining access to a team of experts who are dedicated to creating high-quality, user-friendly apps that meet the needs of your target audience. So why wait? Contact us today and let's get started on your project!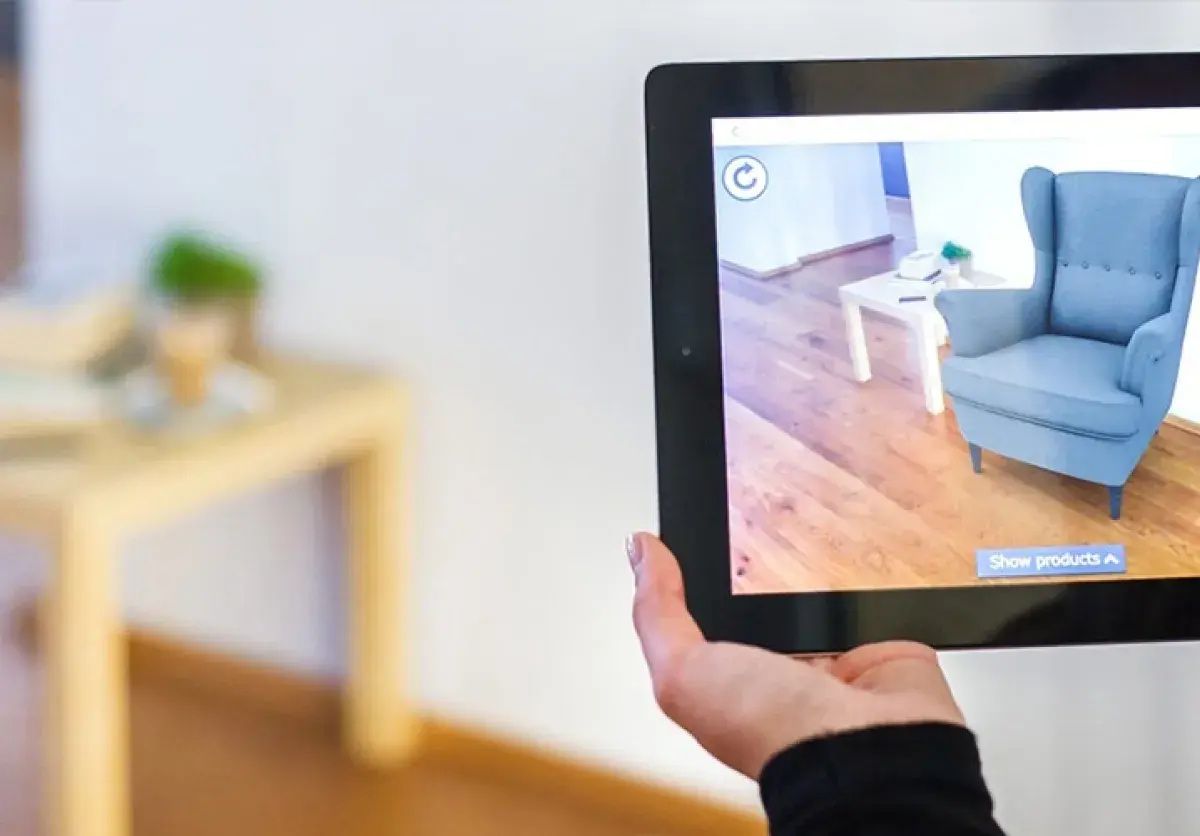 Recent Publications
Don't miss out! Click here to stay in touch.
Liked the article?
You will like our email too
Get the latest news from the devabit blog.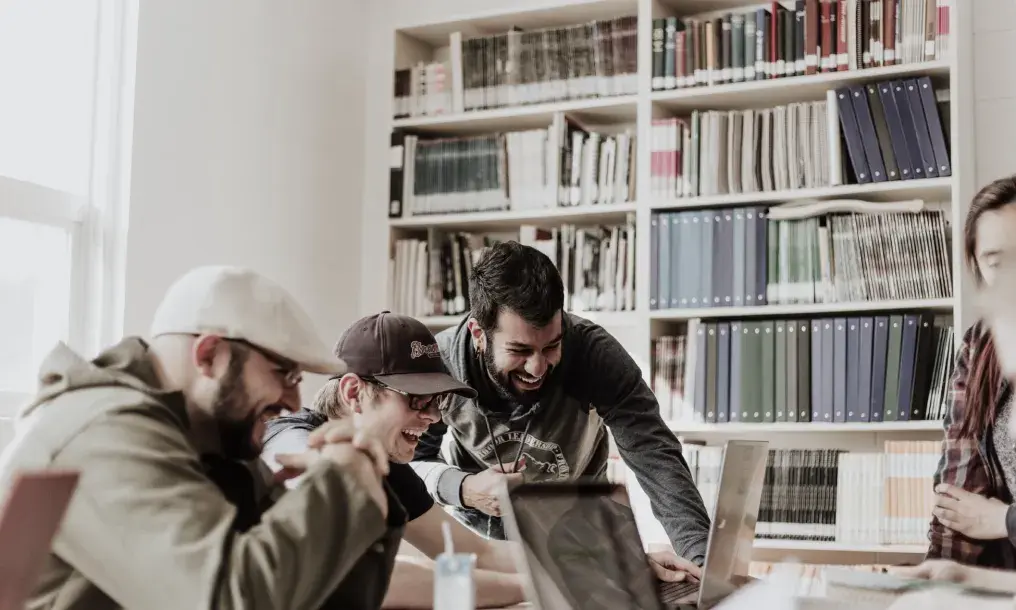 CONNECT WITH US WE'RE READY
TO TALK OPPORTUNITIES
THANK YOU! WE RECEIVED YOUR MESSAGE.
Sorry
something went wrong
One of our consultancy experts will get in touch with you shortly.
Please visit our portfolio to know more about us and the solutions we provide.