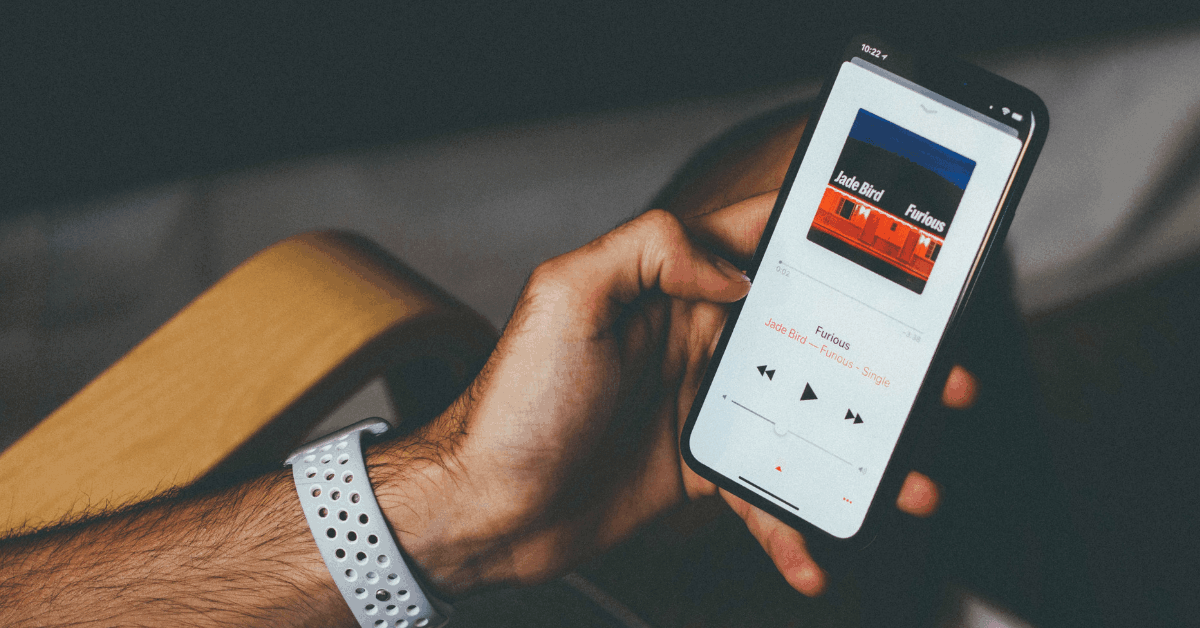 19 Music App Features to Consider While Building a Market-Leading App
Everyone seems to applaud such industry giants as Spotify, Pandora, or Apple Music. Their success makes ingenious entrepreneurs think of how to start their own music apps. Indeed, the market holds much space for another nice streaming service. However, it gets harder to reach market heights. What is the key to success? Take extra care about the music app features you offer to the users.
How to create a music streaming service?
A typical development process of basic music app features includes the following steps:
Market Investigation
Technical specifications
Prototype
UI/UX design
Minimum Viable Product (MVP)
Development
Testing
Release and support
You can choose to complete certain stages either by yourself or to hire a professional team (in-house/outsourced). Recently we have published a complete guide to choosing the right music app features. Today we focus more precisely on the features.
Music app features: Market trends worldwide
A feeling that the market is already oversaturated is nothing else than an illusion, well-developed by current market players. In fact, the demand grows along with requirements: users become pickier. Your task is to create a unique feature solving current listeners' struggles which market giants do not offer.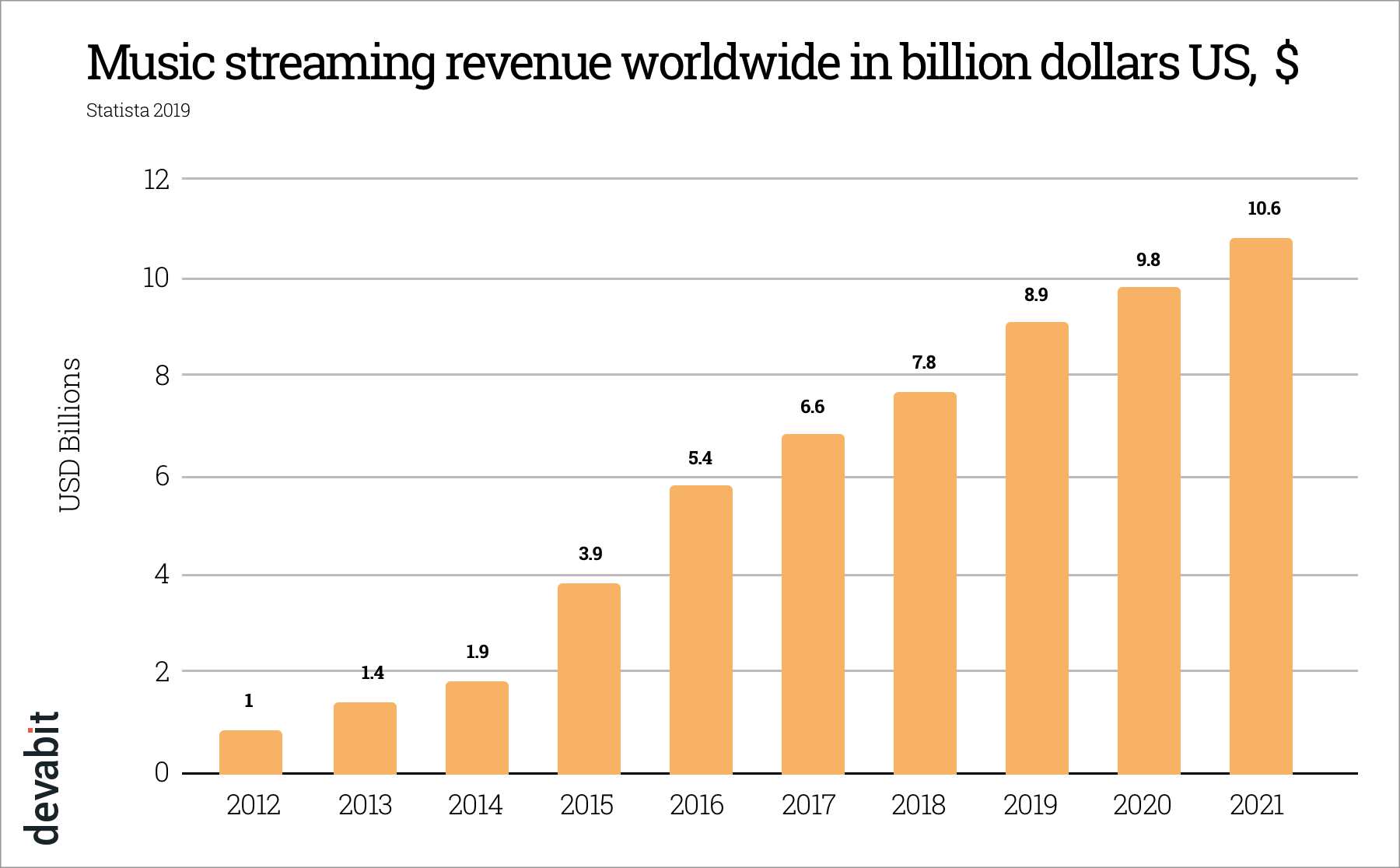 The streaming industry holds both strong potential and some space for experiments. However, it also requires thorough research of your target users: their lifestyle and everyday preferences. Based on these conclusions, you will be able to modify your music app features.
Must-have music app features
1. Registration and Login Authentication
Not only does this step help you build a strong community, but it also provides a highly personalized experience for your users. You might ask for age and zip code to suggest popular music among specific user categories. Otherwise, simply put direct questions about the user's music preferences.
2. Social media integrations
The tricky moment at the registration/login stage is not to look over-annoying. An appealing UI/UX design and social media integrations might assist with this challenge.
3. Discovery (browsing)
Advanced search is one of the most demanded music app features. Let users search not only by the song name or artist but also by mood, genre, remixes, etc.
4. Navigation
Clear navigation and interface mean your users feel comfortable intuitively navigating through the app.
5. Music Categorization
Users must feel the flexibility to search the tracks and artists. For a smooth experience, you might provide categorization by playlists, genres, popularity, other ratings, year of recording, mood, activities, etc. Both browsing and music arrangement are among the key moments to impress your potential customers.
6. Recommendations
This might be a pain point at the development stage. You have to create a unique algorithm that can suggest to users various playlists and songs based on their preferences. The app might base on either user behavior (the most played songs, favorite artists, skipped songs, etc.) or collaborative filtering (music preferences of like-minded users).
7. Music Collections
Curated playlists do not only ease the user experience. They reveal your style and knowledge in the industry and help your app to become trend-setting. Over half of US listeners say music collections are among the most essential music app features.
8. Music Player
Listening to music should feel easy and natural: build shuffling, timing, and tuning options in the player. A user might want to feature favorite songs or arrange them into personal playlists.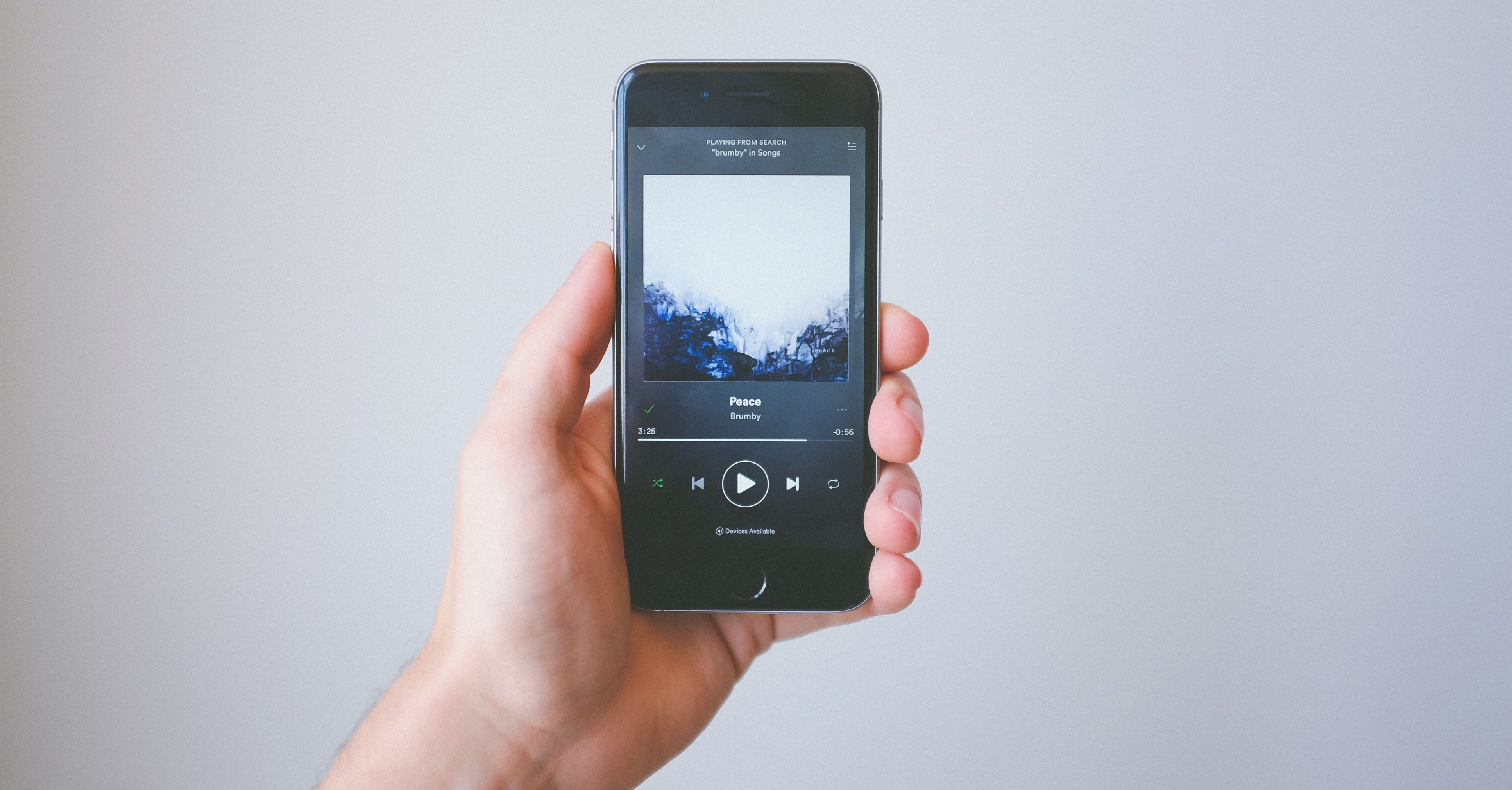 Advanced music app features to implement further
9. Homepage
Ensure both are easy to access straight from the homepage. Later, your app can get a newsfeed with recent industry updates and top releases.
10. Push Notifications
Inform your users about the events nearby, the latest music news, or favorite artists' releases. Frankly speaking, the user won't listen to your app all day. Notifications will kindly remind them about you while bringing useful updates alongside.
11. Download/Save option - Offline access
This music app feature can dramatically ease the user experience with a simple download button straight at the playlist screen.
12. Pre-save option
Another upgrade option is pre-saving. Some albums are already announced but are not available for listening to. Therefore, you might offer users to get it downloaded automatically once the album appears at the service.
13. Sharing options
The above-mentioned social media integration not only simplifies the authentication process. It provides a space for building an app community through such music app features as sharing songs with friends, for example.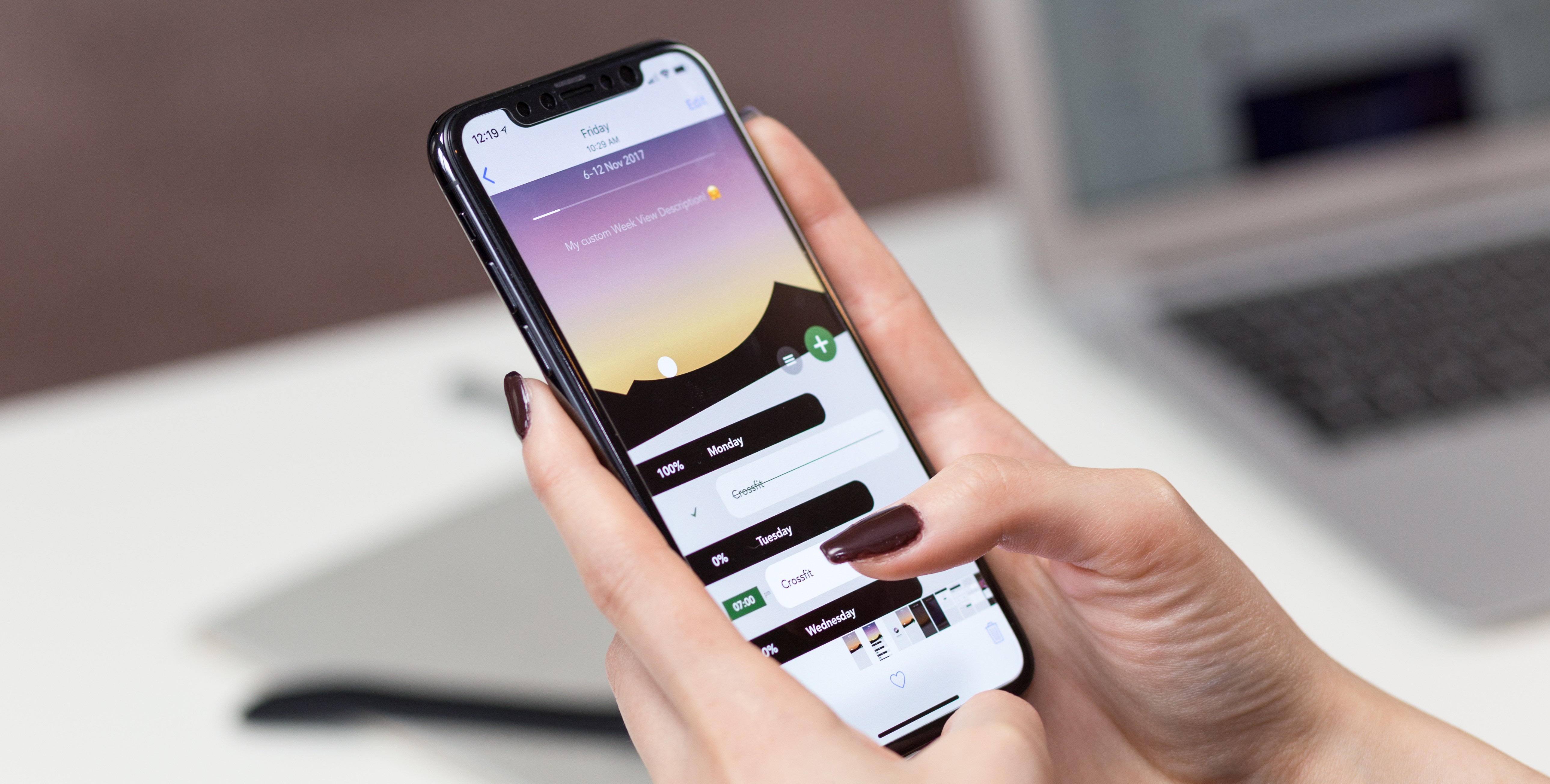 Extra music app features to stand out
14. Lyrics
This simple integration can turn average listeners into loyal fans. Often users want not only to listen to the song but to read lyrics and learn more information about the recording: label, year, awards, etc.
15. Voice Search and Commands
Another way to upgrade your music app features is by integrating voice commands. With voice search becoming more and more common, this is a solution that can ease the user experience.
16. Private Mode
If a user doesn't want certain music to impact further recommendations, a private mode feature will be of great help.
17. Artists' Profiles
Users are not the only stakeholders you should care about. Musicians are another important part of the app's success. Listeners are usually willing to follow favorite artists and their updates as well as to get artists' exclusives. According to Statista, nearly half of US residents say this music app feature is among the most important points.
18. Content Upload
An additional feature that can make your app stand out from the crowd. Sometimes users wish to upload their own audio to listen to and share with friends. Otherwise, you can add synchronization of the phone music library and your music app features.
19. The ability to stream on smart home devices
While it is no wonder that the internet surfer uses a few devices throughout the day, the ability to stream on multiple devices is vitally important. In fact, almost 70% of the US listeners highlighted this feature as important.
With such a complete list of state-of-the-art music app features, you will definitely stand out from the crowd. However, it would also be a good idea to find a trustworthy mobile development provider to gather the above-mentioned music app features in one leading-edge solution.
Whether you need further consultancy on music app features or you are looking for a trusted software development partner, devabit team will be glad to assist you. Get custom quotes and a consultancy through our contact form.
Liked the article?
You will like our email too
Get the latest news from the devabit blog.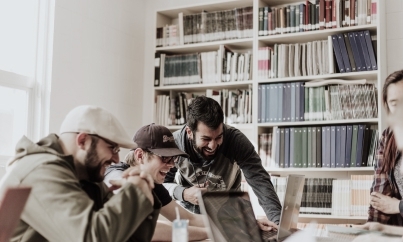 CONNECT WITH US WE'RE READY
TO TALK OPPORTUNITIES
THANK YOU! WE RECEIVED YOUR MESSAGE.
Sorry
something went wrong
One of our consultancy experts will get in touch with you shortly.
Please visit our portfolio to know more about us and the solutions we provide.