19 Music App Features to Enhance User Experience
Nowadays, the growth of digital platforms has led to the development of music apps. These apps provide users with access to songs and personalized recommendations right on their mobile phone or computer. Everyone seems to applaud such industry giants as Spotify, Pandora, or Apple Music. Their success makes ingenious entrepreneurs think of how to develop their own music apps with their own music app features and peculiarities.
As the market continues to grow, entrepreneurs need to create and develop new music app features to stay competitive and meet the needs of their target audience. Due to this, the market holds much space for another nice streaming service. However, it gets harder to reach market heights. What is the key to success? In this article, we will explore the development process of a basic music app, highlight the main market trends, and determine 19 music app features that will assist in creating a successful music app.
One Step Before We Talk About Music App Features: The Stages of Development
Before we start analyzing the main music app features, it is necessary to determine the main stages of the development process of a basic music app.

Market Investigation
It is always important to conduct market research before starting any development process. Market research helps identify potential competitors, market segments, and target audiences. In terms of developing any music app idea with its own music app features, it is highly important to analyze the market and conduct appropriate research. It should include existing music apps analysis, their main music app features and user base. Collecting such information will assist in identifying opportunities for differentiation and understanding the competitive landscape.
Technical Specifications
Based on market research, marketers and developers will create the list of technical specifications that determine the main music app features, functionality, back-end and front-end development, APIs and third-party integrations, security requirements, scalability, and architecture. This document will set certain goals and objectives for the business projects and guide the development process in the future. It should also specify the app's performance requirements and compatibility with different devices and operating systems.
Prototype
Once the technical specifications are finalized, the next step is to create a prototype of the app. The prototype assists in visualizing the main music app features and functionality. This will help identify any design or usability issues in the early stages of the development process. A prototype can be created using tools such as Figma, Sketch, or Adobe XD.
UI/UX Design
The UI/UX design phase is as critical for the success of the music app as implementing appropriate music app features. This phase includes designing the user interface of the app, the user experience, and visual design elements such as colors, typography, etc. It is important that the design is aligned with the preferences of the target audience.
Minimum Viable Product (MVP)
After the UI/UX design phase, a minimum viable product should be created. The MVP includes the core music app features and functionality of the app. This version of the application should be designed to test its viability in the market and gather user feedback.
Development
With the MVP in place, developers will begin coding and building the app. This phase involves developing the main app features and functionality, its backend and frontend parts, integrating APIs, and creating a database to store user data.
Testing
Before releasing the music application, the team of developers should conduct testing to ensure that all music app features are stable and secure. Such processes include functional, usability, performance, and security testing.
Release and Support
When every previous process is complete, the app can be released to the market. At this stage, it is necessary to fix bugs, provide updates, and analyze user feedback. To keep the app competitive in the market, it is important to maintain security updates and release new music app features. Marketing and advertising efforts can also be used to promote the app and attract new users.

Nowadays, there is no need to perform all processes by yourself. You can choose to complete certain stages either independently or by hiring a professional team of Mobile Developers (both for IOS and Android). Recently, we published a complete guide to choosing the right music app features. Today we focus more precisely on the features.

Want to bring your application idea to life?
Music App Features: Worldwide Trends
A feeling that the market is already oversaturated is nothing more than an illusion well-developed by current market players. In fact, the demand grows along with the requirements: people are becoming more and more interested in using new music app features. Your task is to create a unique feature that solves current listeners' struggles, which market giants do not offer.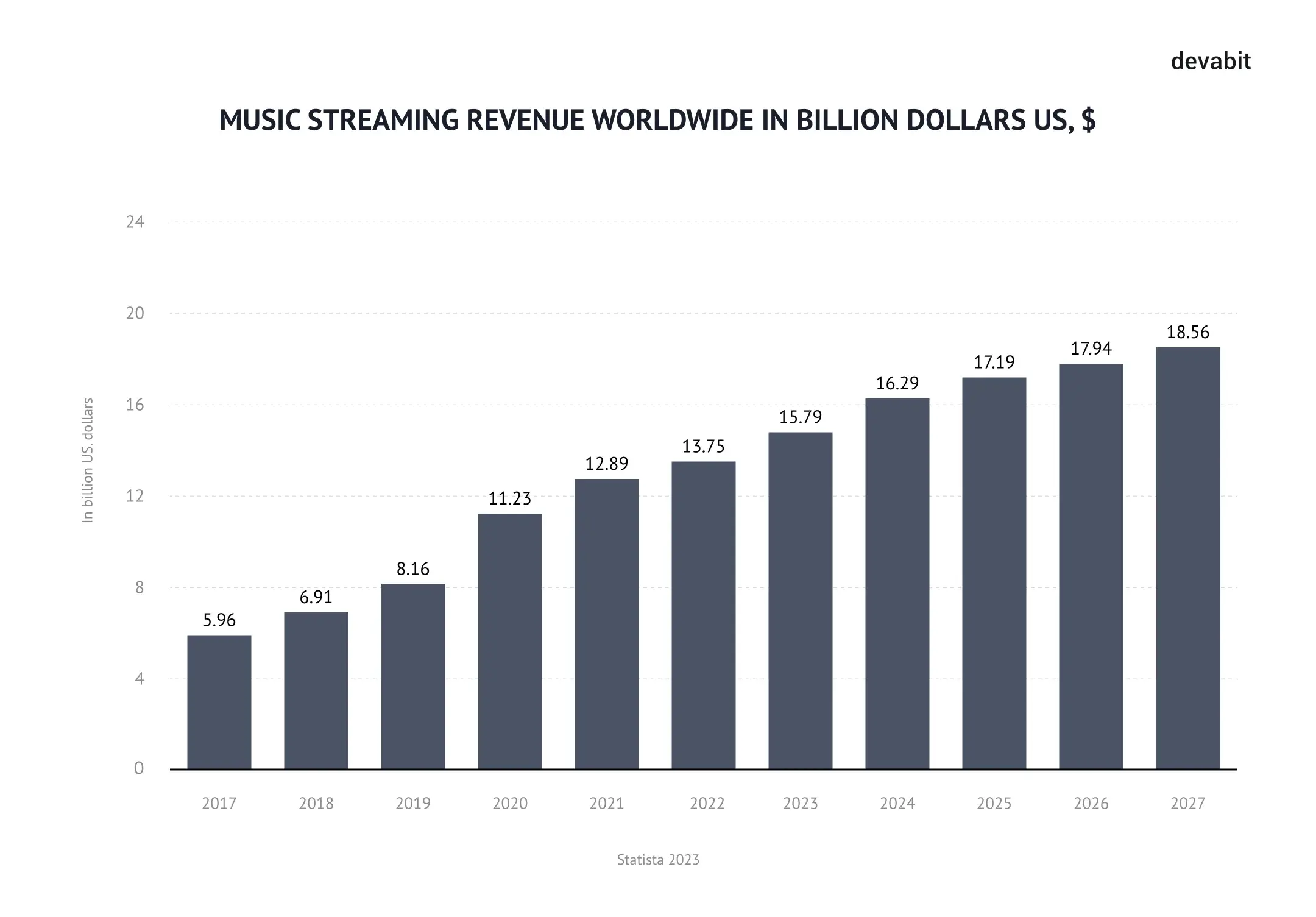 The streaming industry holds both strong potential and some space for experiments. However, it also requires thorough research on your target users' lifestyles and everyday preferences. In terms of market trends, now it is becoming extremely popular to implement personalized experiences and AI-powered features, such as voice search, customizable recommendations and playlists, etc. Another relatively new trend is the integration of podcasts and other spoken-word content within music apps. When developing new music app features, you should also consider the fact that smart home integration is also gaining popularity. With the growth of the Internet of Things (IoT), users began to require seamless access to their music from multiple devices.
Based on these conclusions, you will be able to modify your music app features.
Must-have Music App Features
1. The First Point Among Music App Features: Registration and Login Authentication
Implementing a registration process is crucial to ensuring user privacy and security. Such a step does not only help you build a strong community, but also provides a highly personalized experience for your users, allowing them to save their preferences and have access to their playlists across multiple devices. You might ask for age and zip code to suggest popular music among specific user categories. Otherwise, simply ask direct questions about the user's music preferences. User registration should be easy and seamless, with options to sign up using email, social media accounts, or phone numbers.
2. The Second Point Among Music App Features: Social Media Integrations
The tricky moment at the registration/login stage is not to look overly annoying. An appealing UI/UX design and social media integrations might assist with this challenge. Integrating social media platforms like Facebook, Twitter, and Instagram is one of the music app features that can increase user engagement and assist in reaching a wider audience. It is important to simplify the social media sharing process and add options for sharing on different platforms.
3.The Third Point Among Music App Features: Discovery (Browsing)
Advanced search is one of the most demanded music app features because it allows users to explore new music, genres, and artists. Let users search not only by the song name or artist but also by mood, activity, remixes, etc. The app will leverage data and suggest new music. It can include various options like trending songs, new releases, and personalized recommendations based on the user's listening preferences.
4. The Fourth Point Among Music App Features: Navigation
Clear navigation and interface mean your users feel comfortable intuitively navigating through the app, so it is one of the most crucial music app features for any application's success. It should be easy for users to find what they are looking for, whether they are searching for a specific song, browsing a playlist, or accessing their profile. Moreover, it is highly important to optimize the navigation system for different devices, such as smartphones, tablets, and desktops.
5. The Fifth Point Among Music App Features: Music Categorization
Users must have the flexibility to search for tracks and artists, discover new songs, and create playlists easily. For a smooth experience, you might provide categorization by playlists, genres, popularity, other ratings, year of recording, mood, activities, etc. Another significant part of such music app features is the regular updating process of the music library, artists, and playlists based on user feedback and market trends. Both browsing and music arrangement are among the key moments to impress your potential customers.
6. The Sixth Point Among Music App Features: Recommendations
The recommendation system should be based on such user preferences as listening history, favorite artists, and playlists. This might be a pain point at the development stage. You have to create a unique algorithm that can suggest various songs to users based on their past listening history. The app might base its recommendations on either user behavior (the most played songs, favorite artists, skipped songs, etc.) or collaborative filtering (the music preferences of like-minded users). The main goal is to keep the user interested and satisfied.
7. The Seventh Point Among Music App Features: Music Collections
Curated playlists, also known as music collections, do not only ease the user experience. People can easily add or remove songs, rename playlists, and share them with others. They reveal your style and knowledge in the industry and help your app become trendsetting. Over half of US listeners say music collections are among the most essential music app features. It is also extremely important to provide users with the flexibility to customize such music app features according to their desires and comfort.
8. The Eighth Point Among Music App Features: Music Player
Listening to music should feel easy and natural — build shuffle, timing, and tuning options in the player. A user might want to feature favorite songs or arrange them into personal playlists. All in all, the music player should be easy to use, with options to adjust volume, repeat, and shuffle. For such music app features, it is important to provide people with a high-quality listening experience.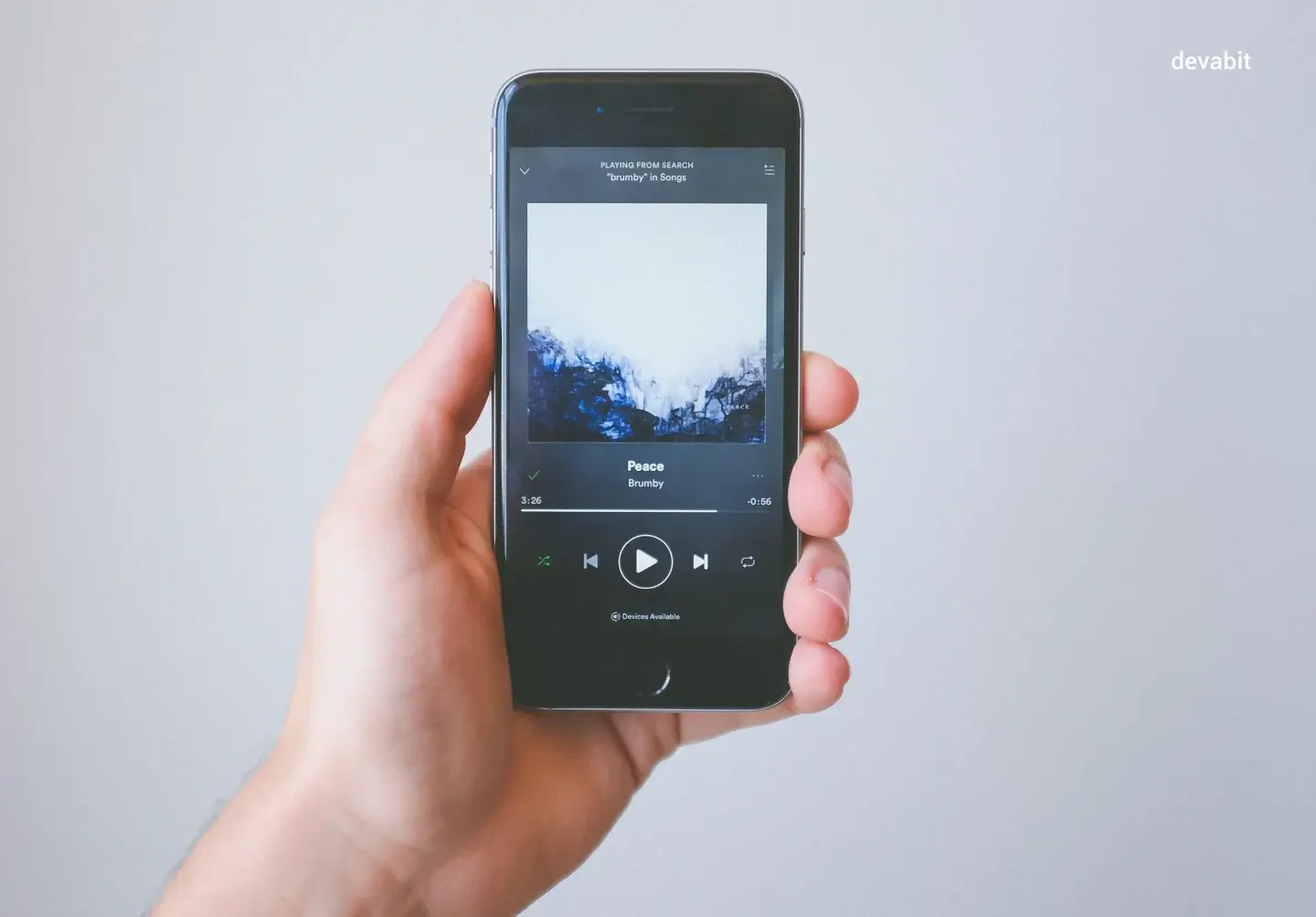 Advanced Music App Features To Implement Further
9. The Ninth Point Among Music App Features: Homepage
The homepage is the first screen that people see when they open the application. You have to ensure that the main music app features are easy to access straight from the homepage. The homepage of the music app should contain popular playlists, trending songs, and new releases. Later, your app can get a newsfeed with recent industry updates and top releases.
10. The Tenth Point Among Music App Features: Push Notifications
Inform your users about the events nearby, the latest music news, or your favorite artists' releases. Frankly speaking, the user won't listen to your app all day. Notifications will kindly remind them about you while bringing useful updates alongside. It should be timely and relevant, with options to customize the frequency and type of notifications.
11. The Eleventh Point Among Music App Features: Offline Access - Download/Save Option
These music app features can dramatically ease the user's experience with a simple download button straight at the playlist screen. It allows users to listen to their music even when they do not have an internet connection, assists in conserving mobile data, and ensures uninterrupted listening. With the download/save option, music will be added to the device's storage or cloud storage.
12. The Twelfth Point Among Music App Features: Pre-save Option
Another one of the main music app features is pre-saving. Some albums have already been announced but are not available for listening. Therefore, you might offer users the option to have it downloaded automatically once the album appears on the service. In other words, the pre-save option allows users to add upcoming releases to their library in advance and provides an opportunity to have access to the songs as soon as they become available.
13. The Thirteenth Point Among Music App Features: Sharing Options
The above-mentioned social media integration not only simplifies the authentication process. It provides a space for building an app community through such music app features as sharing songs with friends, for example. Sharing options help share favorite songs, playlists, and artists with friends and family members on various social media platforms or messaging apps.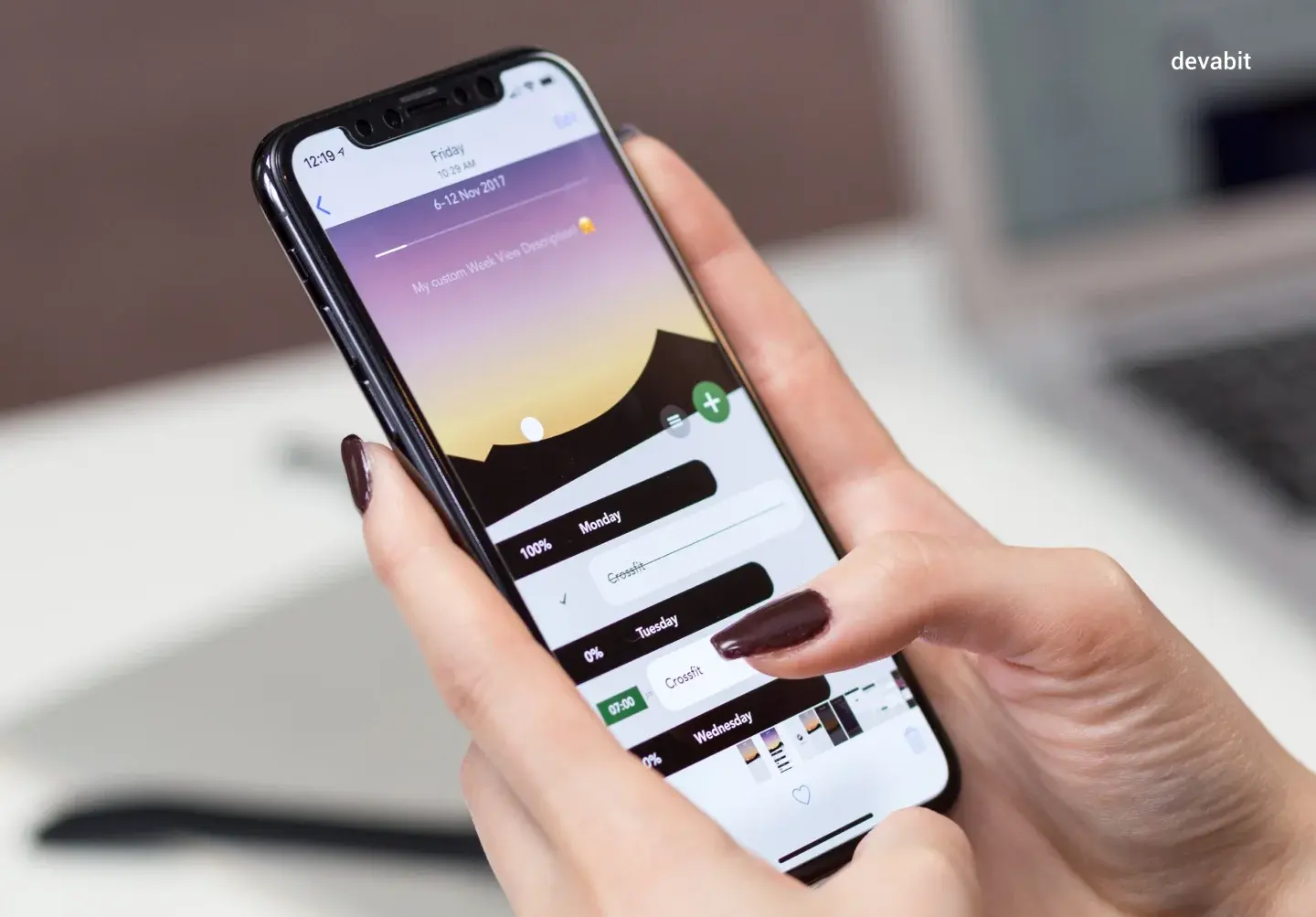 Extra Music App Features To Stand Out
14. The Fourteenth Point Among Music App Features: Lyrics
One of these simple music app features can turn average listeners into loyal fans. Often, users want to not only listen to the song but also read the lyrics and learn more information about the recording: the label, year, awards, etc. Including lyrics in the app enhances the user experience by allowing them to sing along with their favorite songs and to understand the meaning of every song, providing a deeper appreciation of the music.
15. The Fifteenth Point Among Music App Features: Voice Search and Commands
Another way to upgrade your music app features is by integrating voice commands. It provides a convenient way for users to find their favorite music without typing. For instance, it is especially helpful when the user is driving or doing sports. With voice search becoming more common, this is a solution that can ease the user experience. But it is extremely important to optimize the voice recognition system for different languages and provide people with detailed instructions on how to use these music app features.
16. The Sixteenth Point Among Music App Features: Private Mode
If a user doesn't want certain music to impact further recommendations, the private mode feature will be of great help. It provides an opportunity to listen to music without broadcasting the listening habits of the person. These music app features are useful for people who have to share their device with others or just want to keep their music private.
17. The Seventeenth Point Among Music App Features: Artists' Profiles
Users are not the only stakeholders you should care about. Musicians are another important part of the app's success. Listeners are usually willing to follow their favorite artists and get their updates as well as the artists' exclusives. According to Statista, nearly half of US residents say these music app features are among the most important. Due to it, users can learn more about their favorite artists and follow them more closely. Artists' profiles should be informative, with options to view biographies, discographies, and upcoming events.
18. The Eighteenth Point Among Music App Features: Content Upload
One of the additional music app features that can make your app stand out from the crowd is content upload. Sometimes users wish to upload their own audio to listen to and share with friends. Otherwise, it enables aspiring musicians, bands, and independent artists to upload their own music and assists in promoting their work and gaining popularity.
19. The Nineteenth Point Among Music App Features: Smart Home Connection
While it is no wonder that the internet surfer uses a few devices throughout the day, the ability to stream on multiple devices is vitally important. In fact, almost 70% of the US listeners highlighted this feature as important because it provides them with an enhanced listening experience. The ability to stream music on such smart home devices as Google Home, Alexa, Sonos, etc. gives a lot of opportunities, like controlling music with voice commands or playing music on high-quality speakers. It also helps in promoting the app's brand and attracting new users.
Quick Summary About Music App Features
Overall, music app development is a complex of different technical and business aspects. A successful music app needs to meet the preferences of its target audience, generate revenue, and establish partnerships within the music industry.

With such a complete list of state-of-the-art music app features, you will definitely stand out from the crowd. However, it would also be a good idea to find a trustworthy mobile development provider to gather the above-mentioned music app features into one leading-edge solution.

Whether you need further consulting on music app features or are looking for a trusted software development partner, the devabit team will be glad to assist you. If you are interested in boosting your business, please feel free to contact us!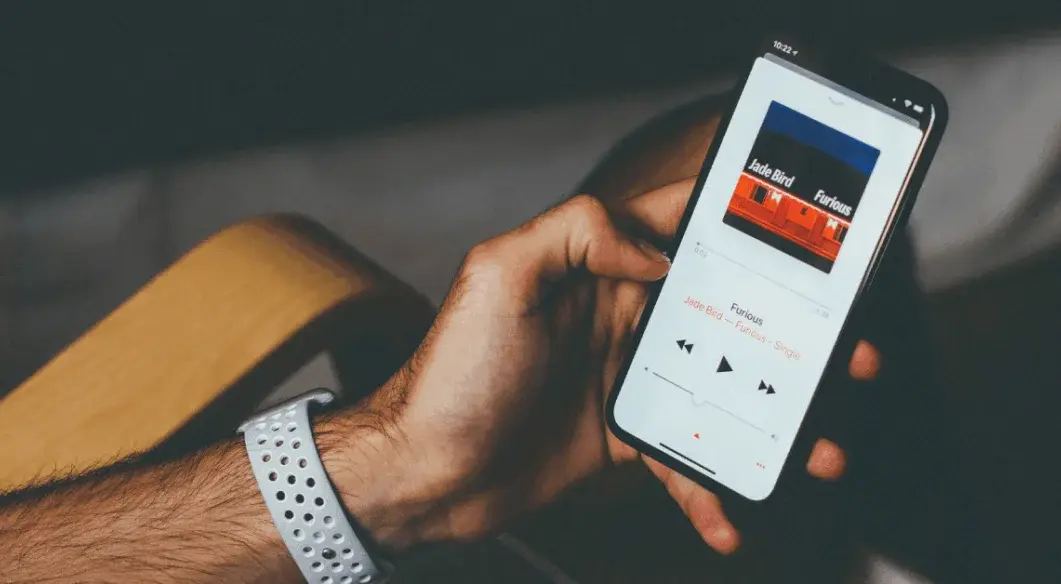 Recent Publications
Don't miss out! Click here to stay in touch.
Liked the article?
You will like our email too
Get the latest news from the devabit blog.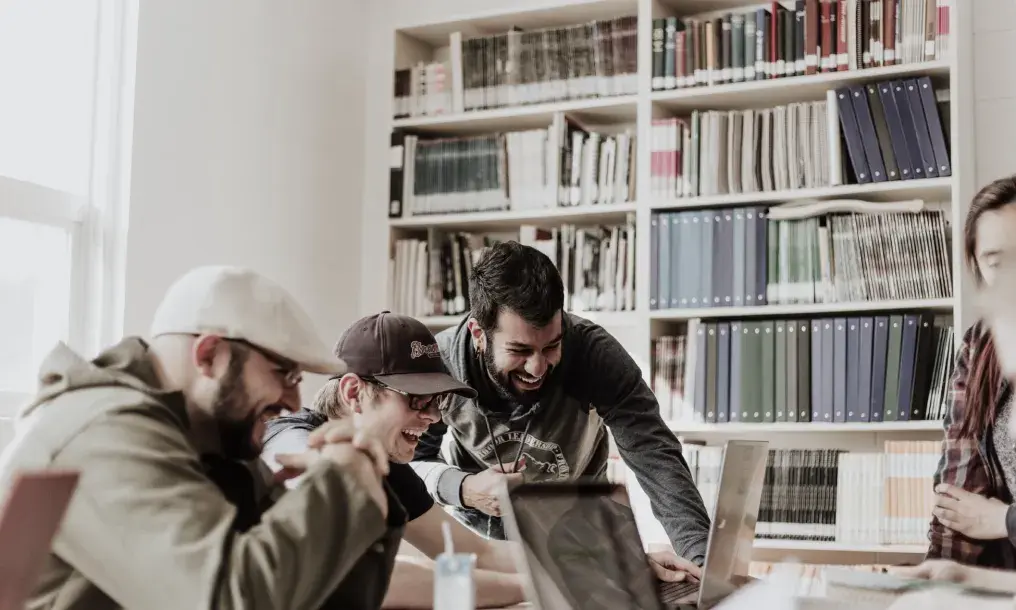 CONNECT WITH US WE'RE READY
TO TALK OPPORTUNITIES
THANK YOU! WE RECEIVED YOUR MESSAGE.
Sorry
something went wrong
One of our consultancy experts will get in touch with you shortly.
Please visit our portfolio to know more about us and the solutions we provide.