Resolving an Eternal Controversy: IT Outsourcing in India vs. Ukraine
Like the day and night. Like the sky and ground. Like the timeless Shakespeare's "to be or not to be." In recent years, India and Ukraine have become the most popular IT outsourcing destinations, but the apparent difference between them frequently puzzles company owners. So opposite in their cultures, these countries managed to become one of the most influential tech players in the English-speaking world. Hence, many businesses feel like they are at a crossroads. Outsourcing in India vs. Ukraine, which path to success should they choose? Well, there is good news: you are not alone on this IT outsourcing journey. At devabit, we gathered all specificities, potential threats, and promising benefits of outsourcing in India and Ukraine. Hopefully, our detailed research will help you make the right decision and resolve the eternal controversy between IT outsourcing in India and Ukraine. Let us just get on with it and choose the winner: outsourcing in India vs. Ukraine...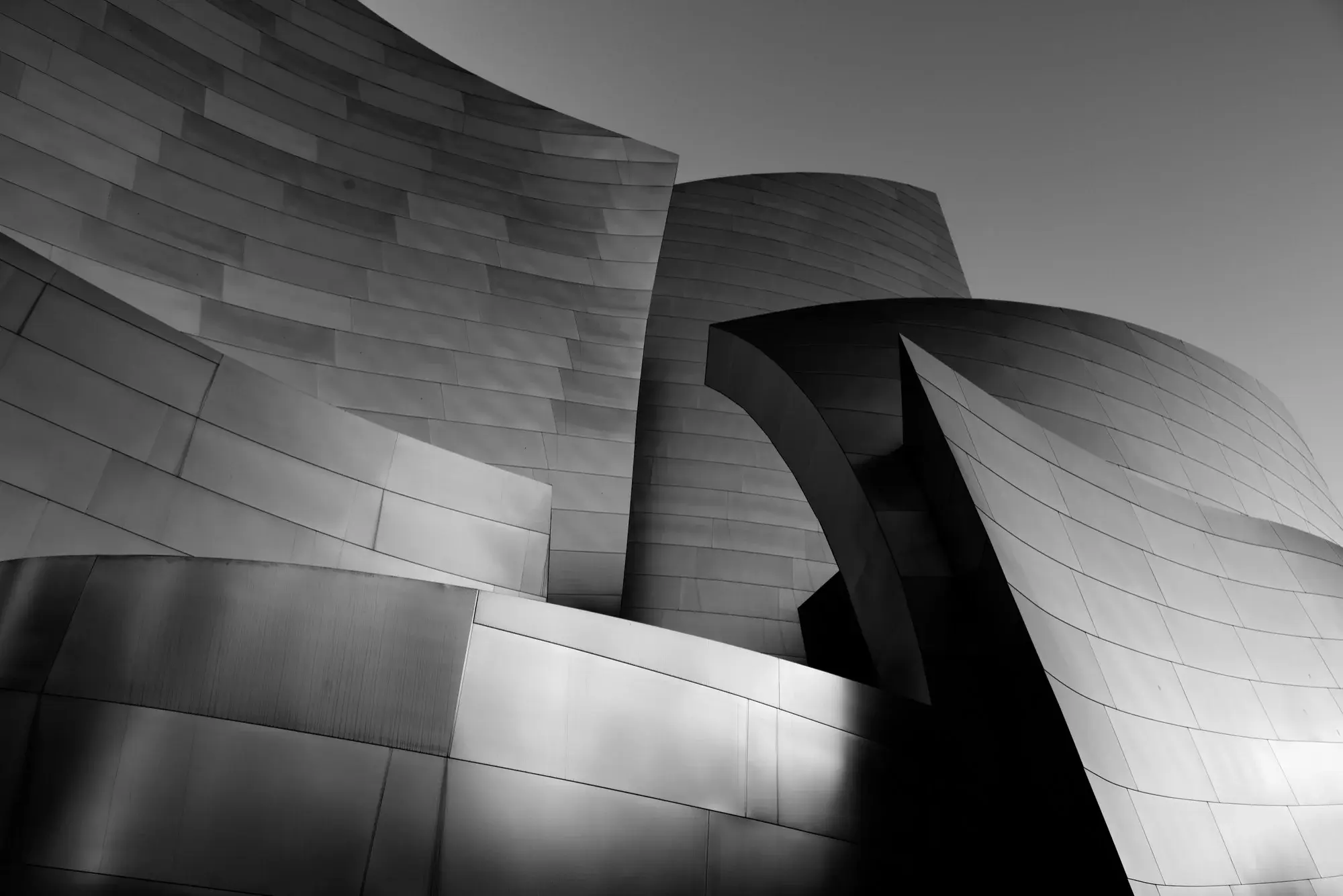 IT Outsourcing in India and Ukraine: How Everything Started
Even though outsourcing has become a buzzword only during the last decade, it dates back even earlier than you can imagine. In the following paragraphs, we will dive into the history of outsourcing in India and Ukraine to find out the origins of these intriguing phenomena.
Outsourcing in India... Is the Child of the 90s?
In a nutshell, the emergence of outsourcing in India traces back to the early 90s or even the second half of the 80s, to be more precise. Kiran Karnik, the president of the National Association of Software and Services Companies (NASSCOM), emphasizes that 1989 became a life-changing point in the history of outsourcing in India. At that very moment, the chief executive of General Electric decided to outsource $10 million of IT software work to India. Therefore, General Electric is considered the first US-based company to choose IT outsourcing in India. Then, along with the rapid progress of outsourcing in India, several industry leaders like American Express, Swissair, and British Airways prompted outsourcing in India by entrusting their back office work to the country.
Since Indian economic policies were liberalized over the years, this crucial tendency significantly affected additional improvements associated with IT outsourcing in India. Coupled with emerging globalization which also started in the 90s, the relatively immature yet promising outsourcing industry has gained unprecedented power. Thus, the costs of international connectivity were rapidly decreasing while the quality of outsourced services was getting better and better. According to NASSCOM, "While India's low-cost talent pool has helped its businesses grow, global incumbents have also recognized India's inherent advantage and have mastered this capability by outsourcing in India." Here it is, the birth of outsourcing in India. Highly promoted in the 90s, outsourcing in India has overcome multiple challenges like crises, high concurrency, global pandemic, etc., so outsourcing in India has not lost its popularity even today, in 2023.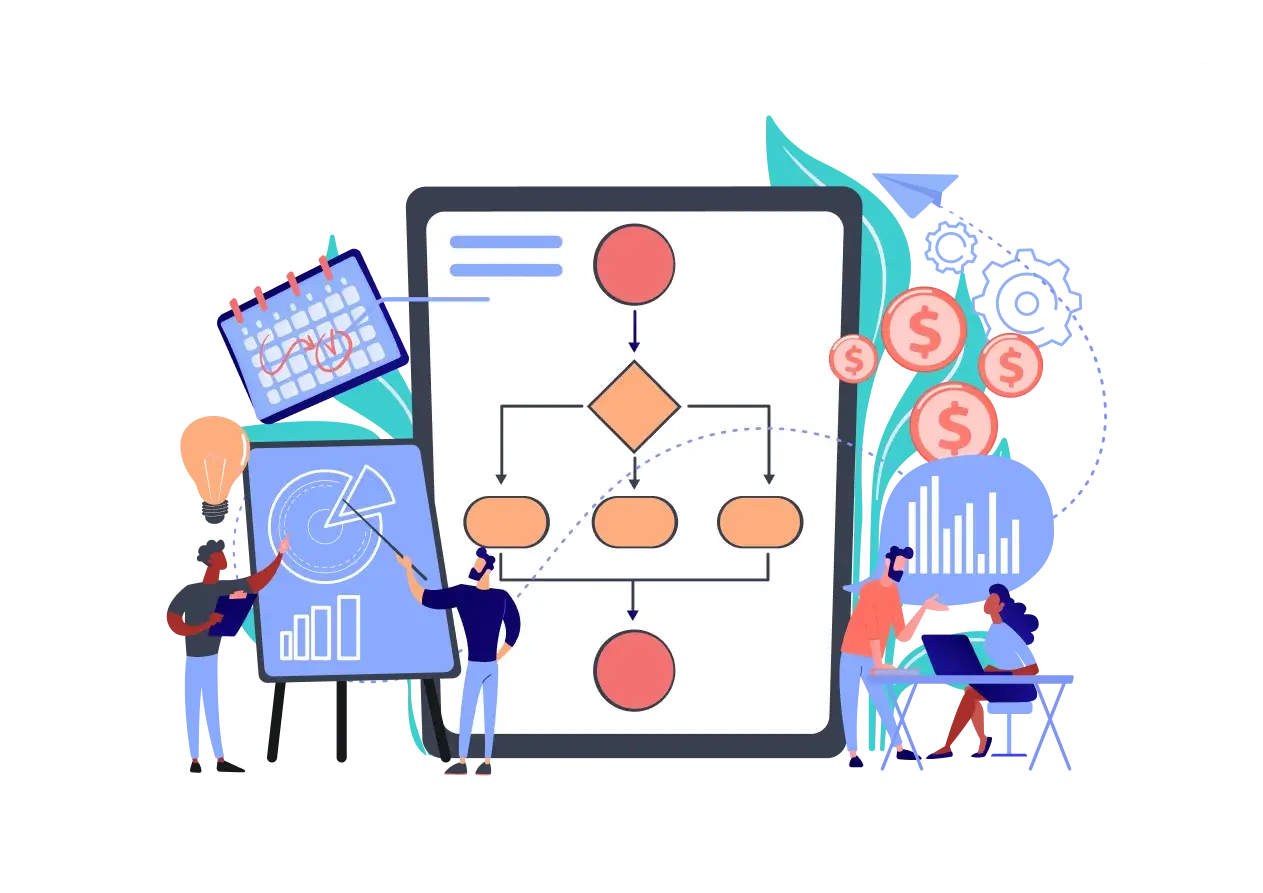 Back to the Origins of the Ukrainian Outsourcing Sector
It is not a secret that outsourcing in Ukraine traces back to the Soviet Union, also known as the era of high political pressure and censorship. However, despite countless restrictions, Ukrainians represented themselves as a strong nation with great scientific potential. While the government emphasized science and knowledge instead of freedom, talented Ukrainians decided to get the most out of this opportunity, manifesting their significant contribution to world progress as an act of independence and power. Many concepts invented by Ukrainian experts have contributed to the emergence of such industry verticals as advanced technologies or machinery. Just imagine that the Ukrainian Academy of Sciences comprised nearly 100 thousand employees (!), including approximately 14 thousand scientists, more than 1000 doctors, 7000 candidates, 300 academicians, and corresponding members. With such an extensive talent pool, IT outsourcing was just a matter of time.
As stated by the researcher Gene Marks, "IT outsourcing is one of the perennial growth hope stories for Ukraine, drawing its inspiration from the Soviet tradition of science teaching, and the country's plethora of scientific institutes that used to churn out rocket scientists." This statement definitely confirms that the history of Ukrainian IT outsourcing is simultaneously an inspiring story about great scientific potential, hard work, struggle against the Russian regime, and outstanding mentality. The efforts of Ukrainians were not meaningless — according to Upwork, Ukraine remains among the top three IT outsourcing destinations nowadays.
Outsourcing in India vs. Ukraine: Statistical Comparison
Numbers speak louder than words. This is one of our favorite phrases for a good reason, as there is no doubt that statistical reports illustrate the situation better than anything else. Browsing through thousands of web pages, we got to the core of our research and enriched our story with meaningful reports, stats, and trends. Are you ready? Then, let us crush this statistical comparison and resolve the "Outsourcing in India vs. Ukraine" battle together.
P.S. In our articles, even numbers are represented interestingly, so do not worry: you definitely will not be bored :)
Distinctive Features that Can Influence the Comparison of Outsourcing in India and Ukraine
First and foremost, it is essential to note that outsourcing in India and Ukraine are totally different practices (and below, you can see why), so these fundamental culture and size distinctions can significantly influence the statistical data we will represent in the following paragraphs. Thereupon, please comprehend the numbers listed in the following infographics with regard to the size and population of each country. This will undeniably help you make an objective decision when considering outsourcing in India or Ukraine.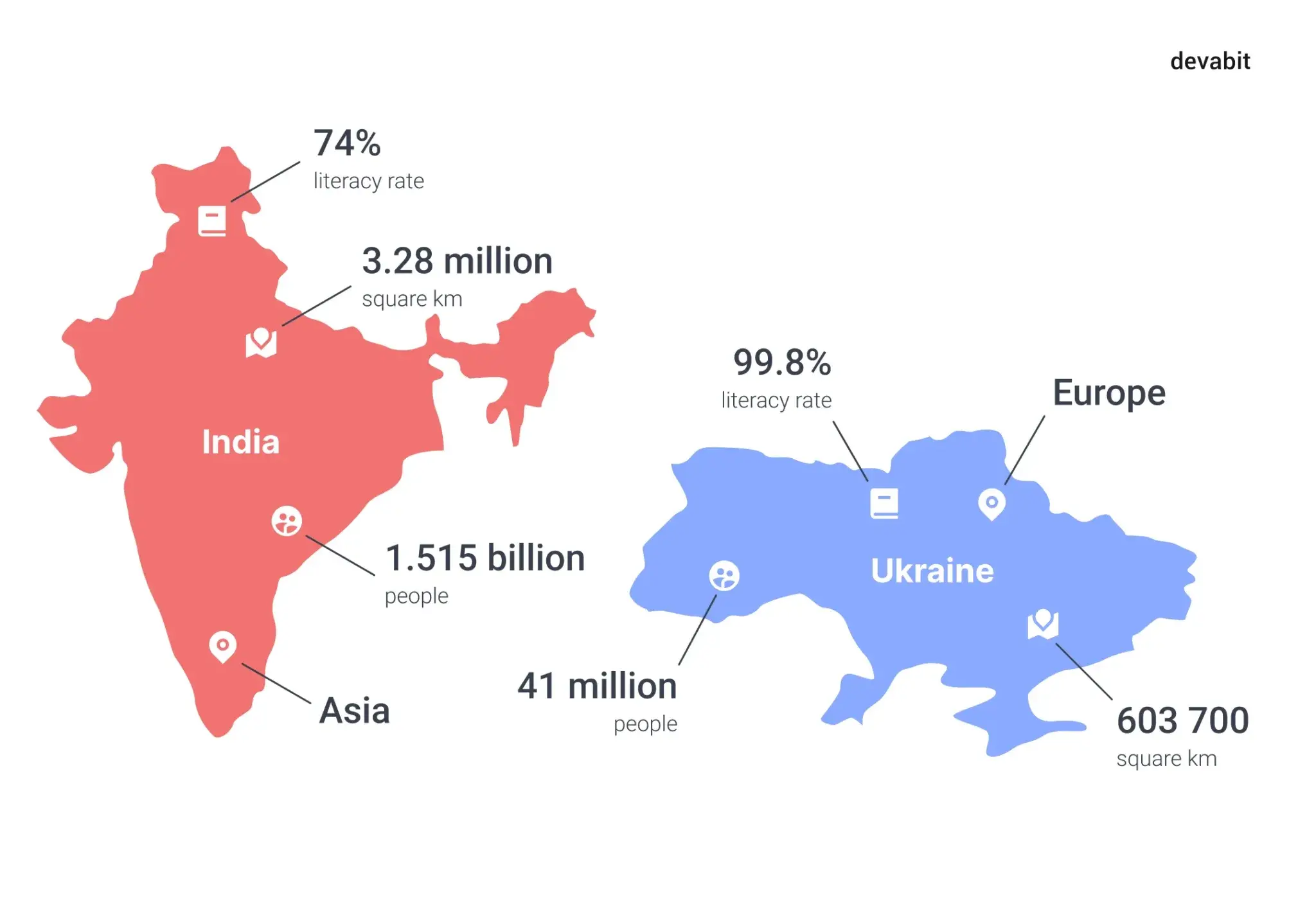 Outsourcing in India vs. Ukraine from the Perspective of the Bloomberg Innovation Index
Sure, the country's innovation rate is of paramount importance when it comes to resolving the controversy between outsourcing in India and Ukraine. In general, the Bloomberg Innovation Index evaluates the following criteria:
research and development;
gross value provided by manufacturing;
level of productivity;
number of high-tech companies;
tertiary efficiency;
patent activity.
As you can see below, both countries are ranked between 50 and 60 when it comes to outsourcing in India and Ukraine, even despite the significant difference in their size and population.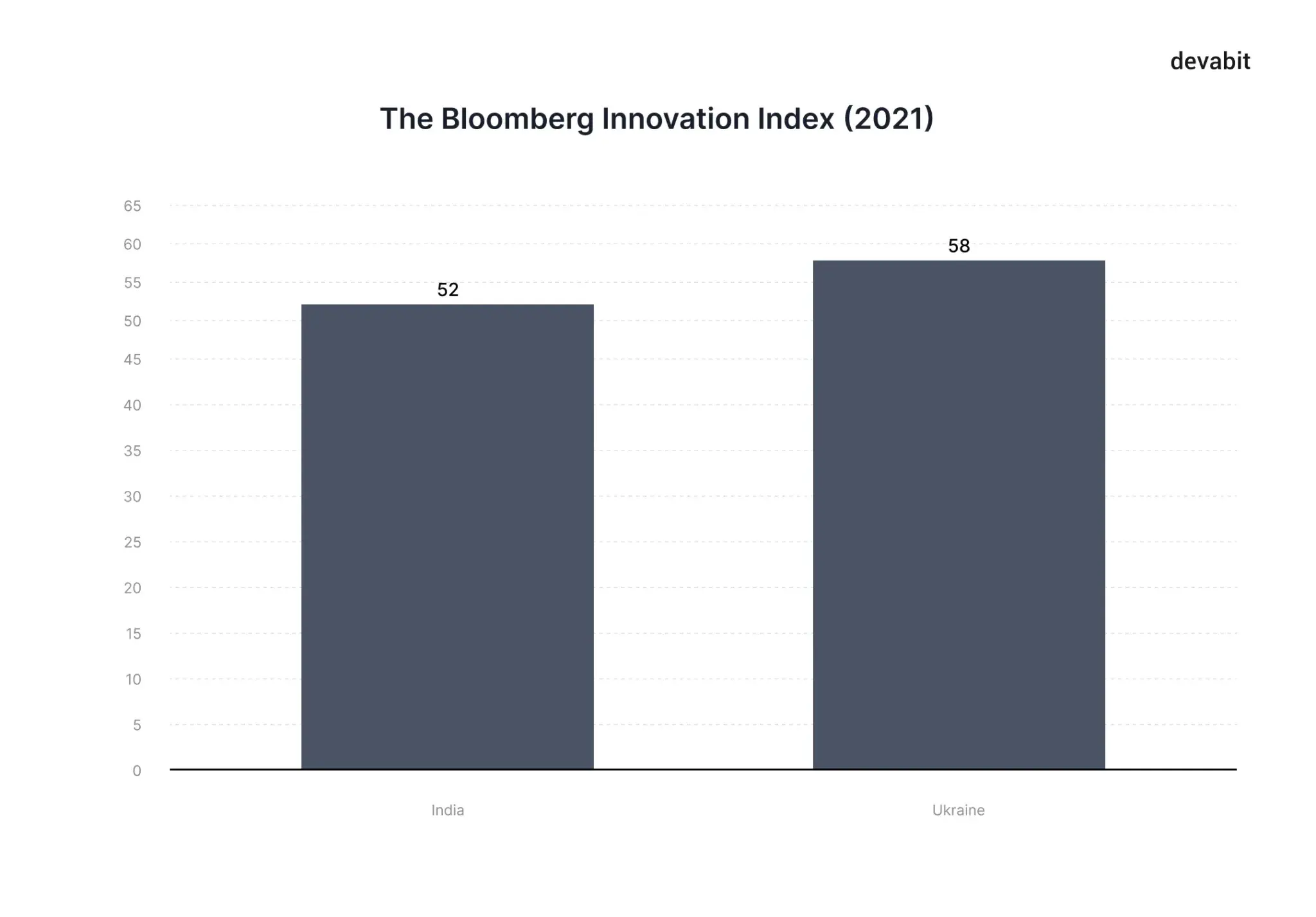 Does the Market Size Matter When Outsourcing in India or Ukraine?
Understanding market size is extremely essential when selecting between outsourcing in India vs. Ukraine. From a strategic point of view, company owners can use market sizing to predict whether outsourcing in India, Ukraine, or any other destination will potentially result in successful cooperation.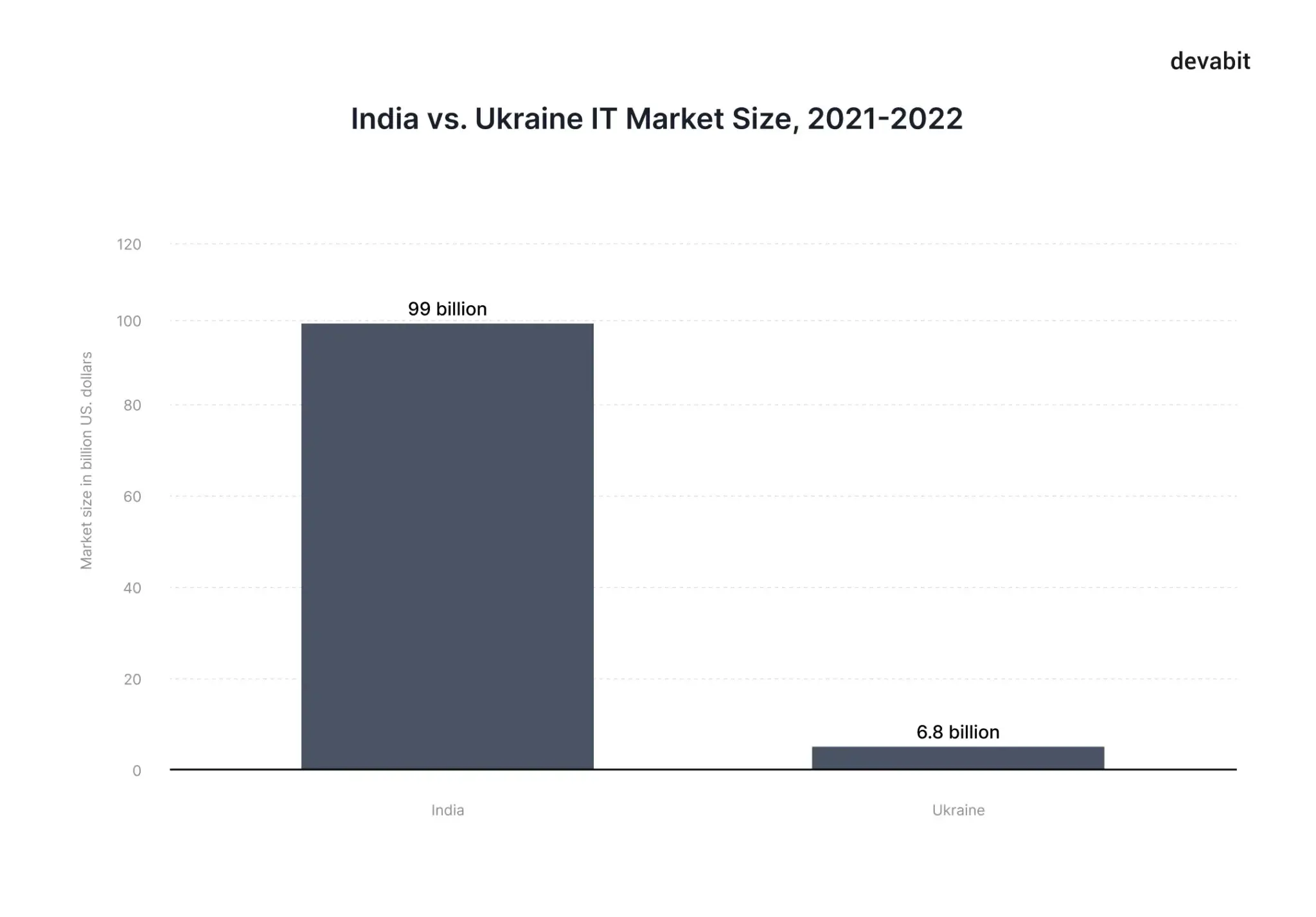 Outsourcing in India vs. Ukraine: Consider The Talent Pool
Technologies, innovations, market metrics — all of these aspects are undoubtedly important when outsourcing in India or Ukraine. Nevertheless, they are useless without the main engine of the outsourcing process. As you have already guessed, we are talking about talented experts. Let us consider outsourcing in India and Ukraine with regard to human resources.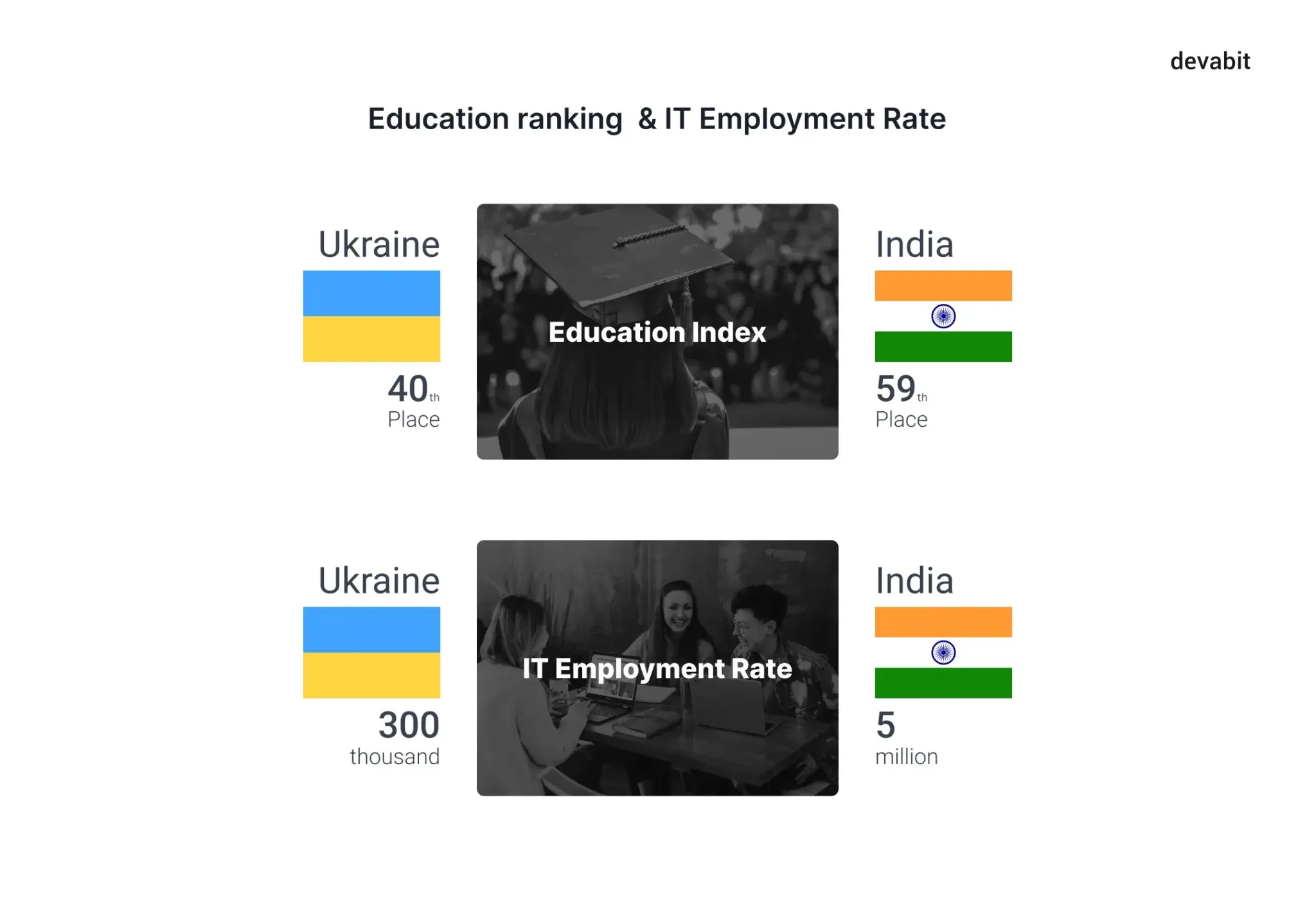 Considering all of the above, it is clear that Ukraine ranks higher in terms of education and literacy. For this reason, let us take a closer look at the Ukrainian talent pool research by IT Ukraine Association.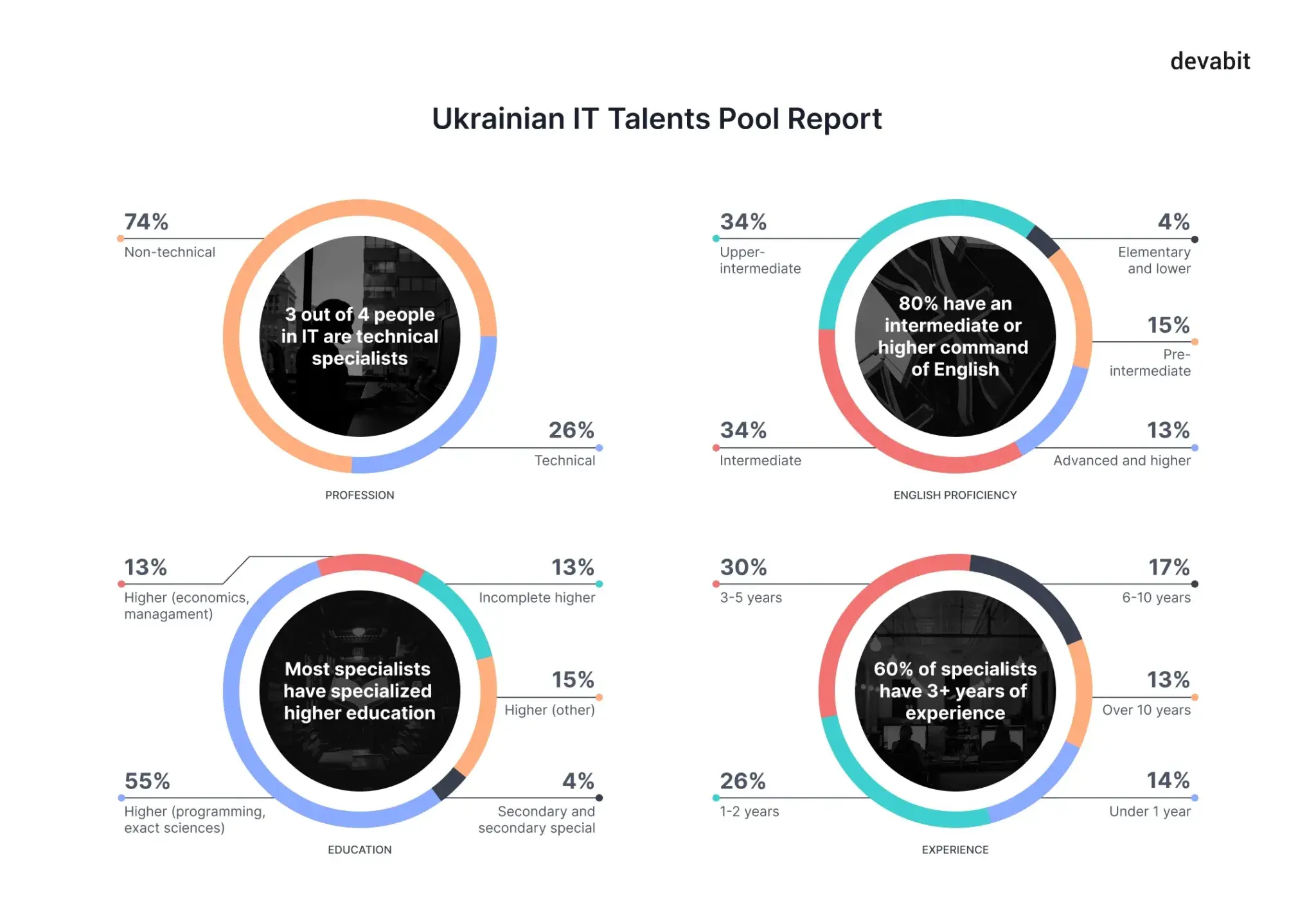 IT Outsourcing Companies in India and Ukraine
With such a great variety of options in the modern IT market, choosing a reliable vendor for outsourcing in India or Ukraine may be challenging. Fortunately, services like Clutch, DOU, IAOP, GoodFirms.co, TheManifest.com, etc., provide an opportunity to see the lists of the most prominent providers of IT outsourcing in India and Ukraine. Below, we mentioned some of the best options for outsourcing in India and Ukraine.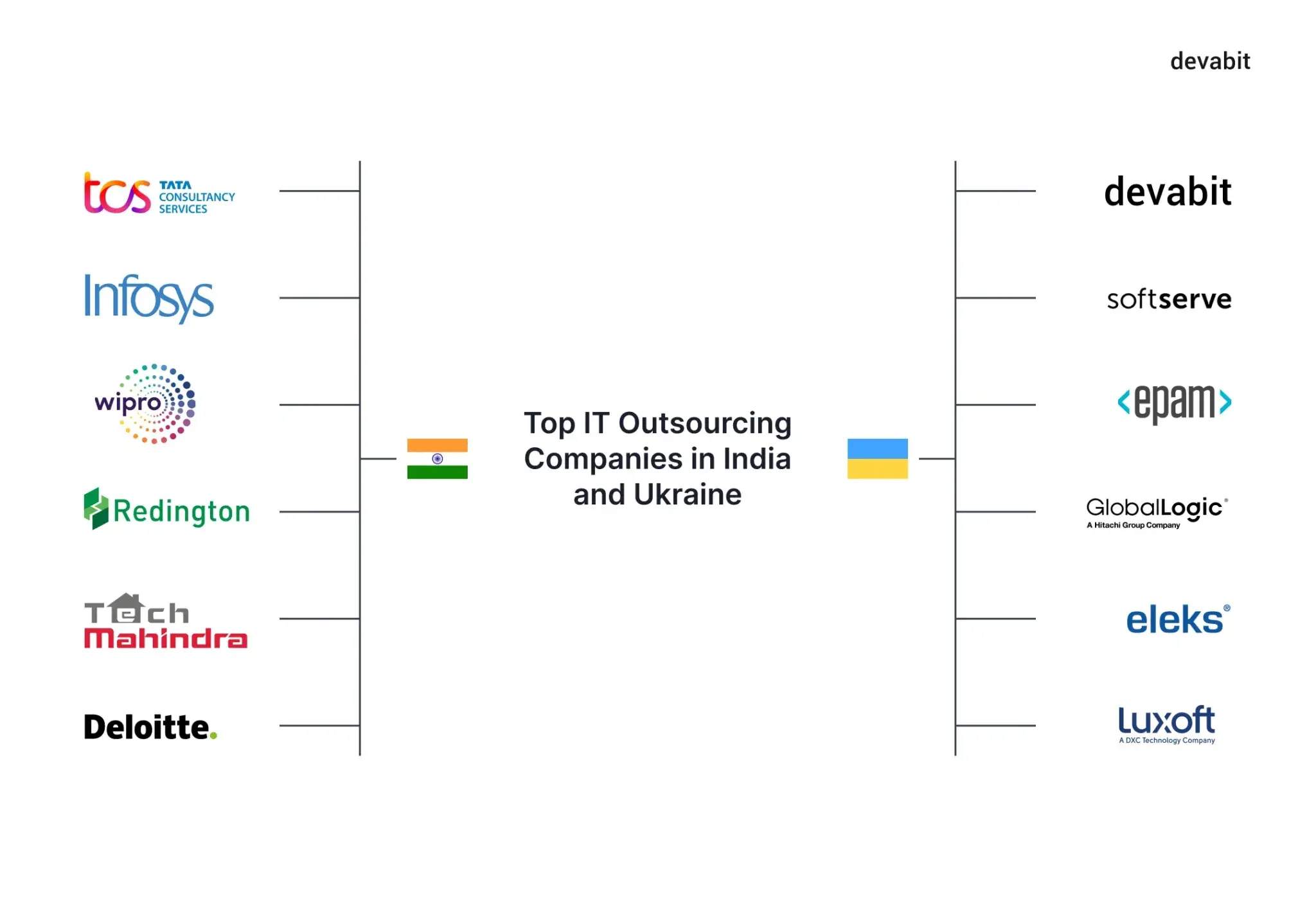 Benefits of IT Outsourcing in India and Ukraine
As with most outsourcing destinations, outsourcing in India and Ukraine poses similar as well as distinct advantages. For this reason, we have divided the advantages of outsourcing in India and Ukraine into three fundamental categories:
Common Benefits of Outsourcing in India and Ukraine.
Benefits of Outsourcing in India.
Benefits of Outsourcing in Ukraine.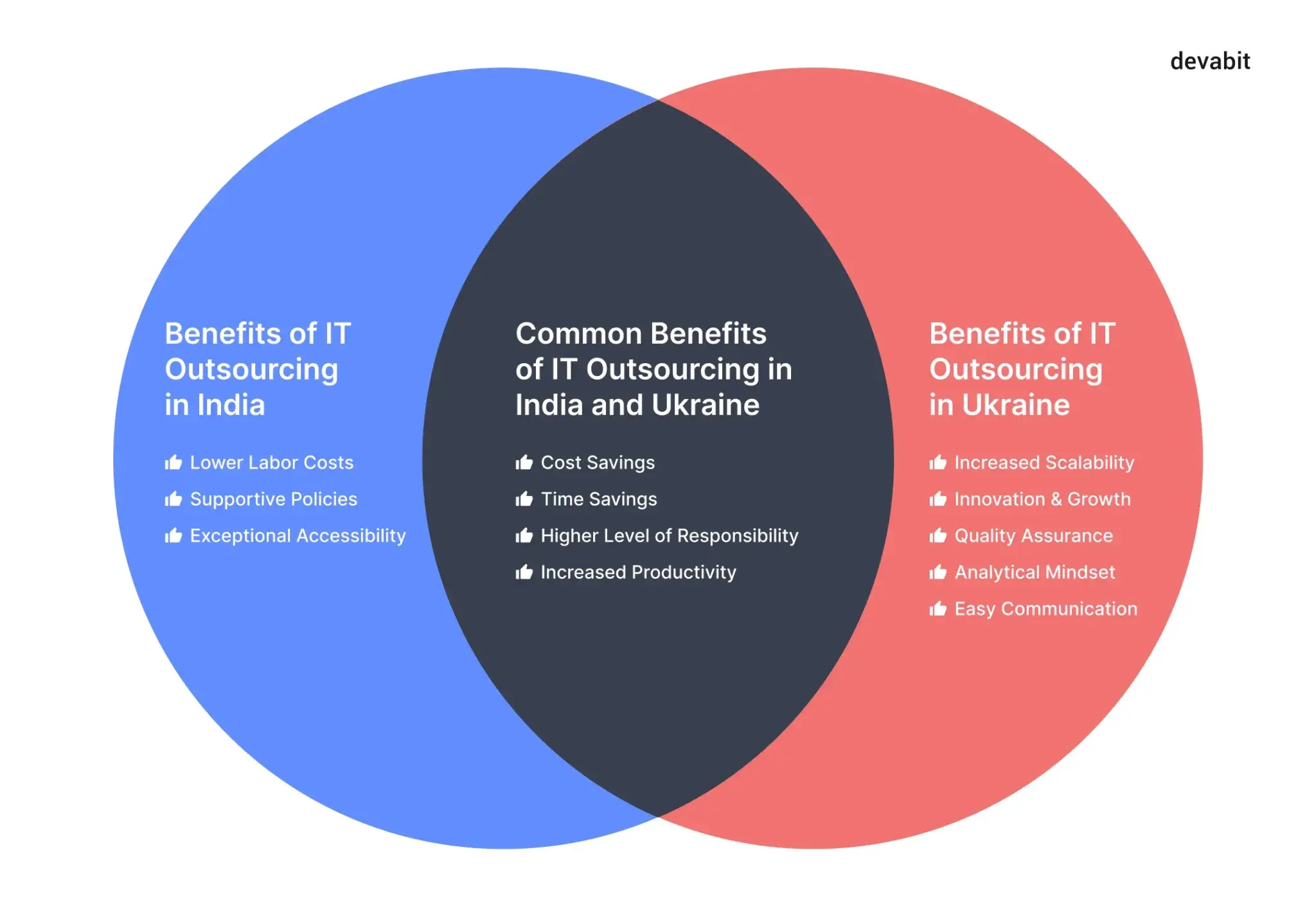 1. Common Benefits of Outsourcing in India and Ukraine
Cost Savings
One of the most significant advantages of outsourcing in India and Ukraine is cost savings. Outsourcing in India and Ukraine can help your company save money in several ways. For instance, by hiring outsourced staff to do work that would typically require a full-time employee, you can reduce overhead costs. At the same time, the company-employer does not need to pay for the training of outsourced employees, buy equipment and software, or spend money on motivation support and bonuses.
Time Savings
Another key benefit of outsourcing in India or Ukraine is time savings. If you hire an expert to complete a task, you will not need to spend as much time doing it yourself. This means you can focus on valuable aspects of your company that will potentially make your business more successful. Hence, outsourcing in India and Ukraine is the right choice if you want to make more money with less work. It is also easy to see how outsourcing saves time by allowing you to focus on what matters most – running your business. And when you need help, plenty of people will gladly provide it at a reasonable price. In addition to this, by outsourcing in India and Ukraine, you give yourself more time to focus on some vulnerable parts of your business that require immediate attention.
Increased Productivity
IT outsourcing in India and Ukraine offers a wide range of services, so you can choose one that suits your needs. You can even select a company based on its reputation, as positive reviews ensure you will receive quality work at an affordable price. What is more, outsourcing in India or Ukraine ensures you will get the completed solution on time, within an agreed deadline. Therefore, you can more efficiently plan your future activities because there is no risk of delays.
Higher Level of Responsibility
In addition to the above, the measure of the outsourcing vendor's responsibility is usually specified in the contract, also known as Service Level Agreement (SLA) which describes all deliverables and expected quality. All in all, outsourcing providers are interested in promoting their brand and building long-term cooperation, which means delivering high-quality services is of utmost importance to them. Thanks to such a highly responsible and client-centric approach, outsourcing providers like devabit always dive into the specificities of the customer's company in order to adjust work and services according to the client's business niche, unique requirements, and industry limitations.
2. Benefits of Outsourcing in India
Outsourcing in India Provides Exceptional Accessibility
As we have already sorted out, India is a huge country with 5 million IT experts at hand. Of course, there is no guarantee that all of these experts fit your requirements from the perspective of knowledge, experience, and price. Still, if you require someone to complete your task "here and now" within a limited time frame, there is no better option than outsourcing in India.
Compared to Ukraine, Outsourcing in India Offers Lower Labor Costs
This point is highly beneficial to small companies or startups. Even though inspiring ideas sometimes have no limits, great projects often require costly financial realization, which may become a substantial stopper for recently created small- to mid-size businesses. In such cases, outsourcing in India is a perfect solution. Thanks to lower labor costs, you can quickly turn your idea into reality and improve it later when your company accumulates more money for investment.
Supportive Policies as One of the Main Benefits of Outsourcing in India
In the 21st-century world, it is not easy to find a politically and economically stable outsourcing destination. Fortunately, outsourcing in India refers to the cohort of safe options. Since the Indian IT industry is one of its most profitable niches, the government's policies are highly supportive. More than that, IT outsourcing in India is the top priority for the government. While electronic contracts are managed by the Information Technology Act, outsourcing in India aligns with strict cyber laws that help to prevent cybercrime in a fast and efficient manner.
Increased Scalability
Unlike outsourcing in India, the Ukrainian outsourcing market ensures flexibility as it enables businesses to adapt quickly to rapidly emerging industry trends. Whether you want to expand your team by hiring more skilled experts or maybe you intend to implement a new service within your organization, you can quickly scale the outsourced team per your unique requirements.
Innovation & Growth
Working with thousands of international companies from different industries, Ukrainian outsourcing providers always keep up to date with innovative trends and technologies to stay at the top of the competitive IT ecosystem. This not only helps to enhance their overall knowledge of the development process but also provides outsourcing vendors with the ability to make maintenance and software release upgrades more efficient.
Quality Assurance
In contrast to outsourcing in India, Ukrainian vendors emphasize quality as one of the key factors of efficient cooperation. By the way, the high level of education also contributes to the quality of delivered services. In Ukraine, software development companies pay extra attention to selecting skilled and experienced engineers, so there are no reasons to worry about the top quality of your product.
Easy Communication
As far as the English language is a common subject in Ukrainian schools and universities, developers do not face any challenges in communication with international clients. Besides, most outsourcing companies provide their employees with the ability to attend free English courses.
Analytical Mindset
Inspiration is an exceptional power that always drives companies to success. However, it is important to differentiate inspirational ideas from truly working ones. The analytical mindset of Ukrainians will definitely be beneficial. Ukrainian outsourcing companies help enterprises avoid rush decisions. With such an extensive pool of skilled experts, outsourcing in Ukraine will ensure the operational and functional feasibility of your product concept.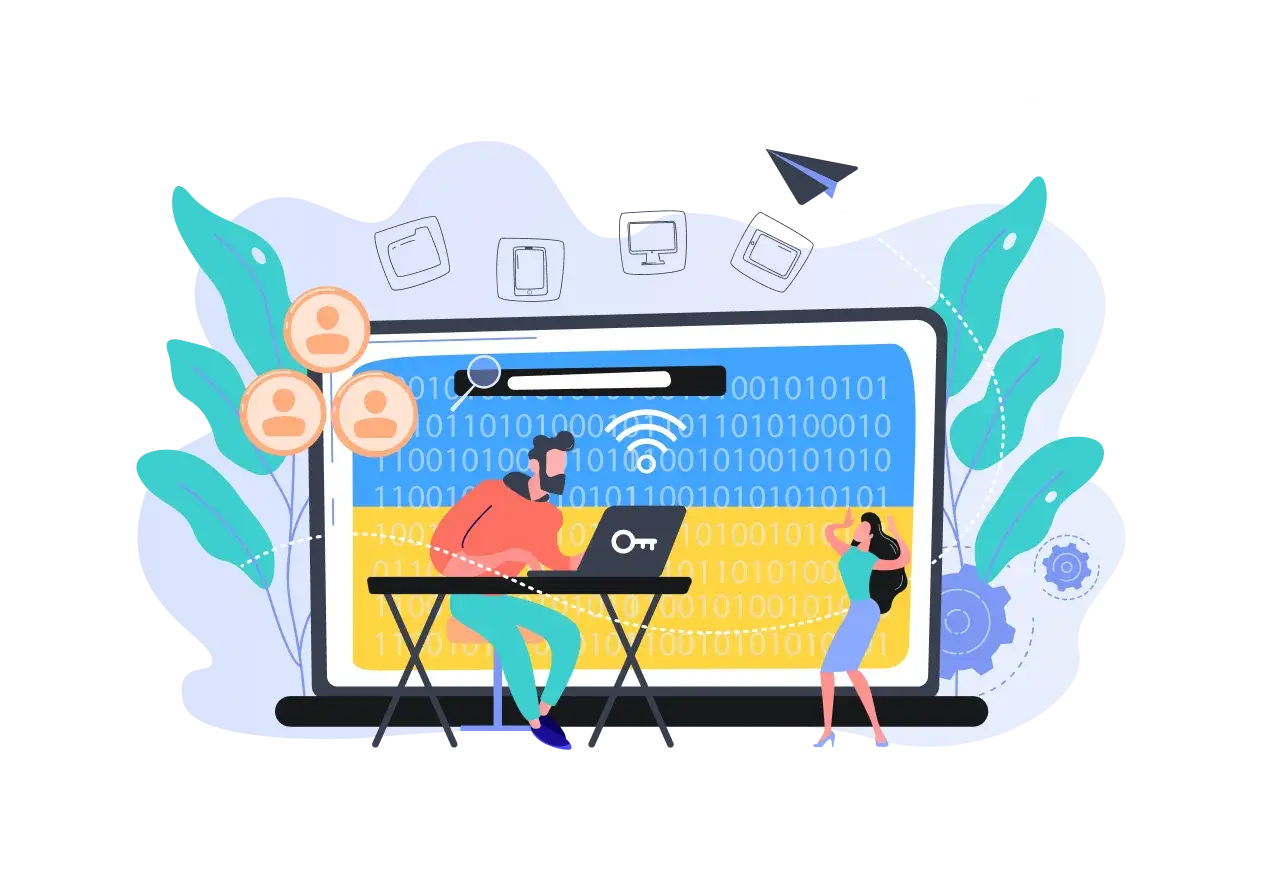 Disadvantages of Outsourcing in India
Economic Influence
Although outsourcing in India is significantly cheaper compared to other outsourcing destinations, India's economic growth can negatively influence the profit of businesses outsourcing in India. That is because of frequent changes in exchange rates between the currencies.
Outsourcing in India is Often Associated with Poor Quality
Sometimes it is better not to have a project at all than an error-prone project that requires costly improvements. For this reason, outsourcing in India may be a tricky adventure. Think twice before signing an agreement with an IT outsourcing company in India that offers too attractive price.
Security Issues
Once your data are outsourced, there is no guarantee they will stay safe. Suppose the confidentiality of your company information is truly important. In that case, it may be better to consider other destinations, as outsourcing in India is often associated with exposing confidential data to third-party vendors.
Cultural Differences
Different languages, different time zones, and different communication styles... If handled in the right way, these aspects can become a strong foundation for your project's success. Otherwise, like with outsourcing in India, these factors can turn your cooperation into an absolute nightmare.
Outsourcing in India? Keep an Eye on Your Project
In fact, copyright is not a widespread practice for Indian companies. When outsourcing in India, your solution can be duplicated and sold again.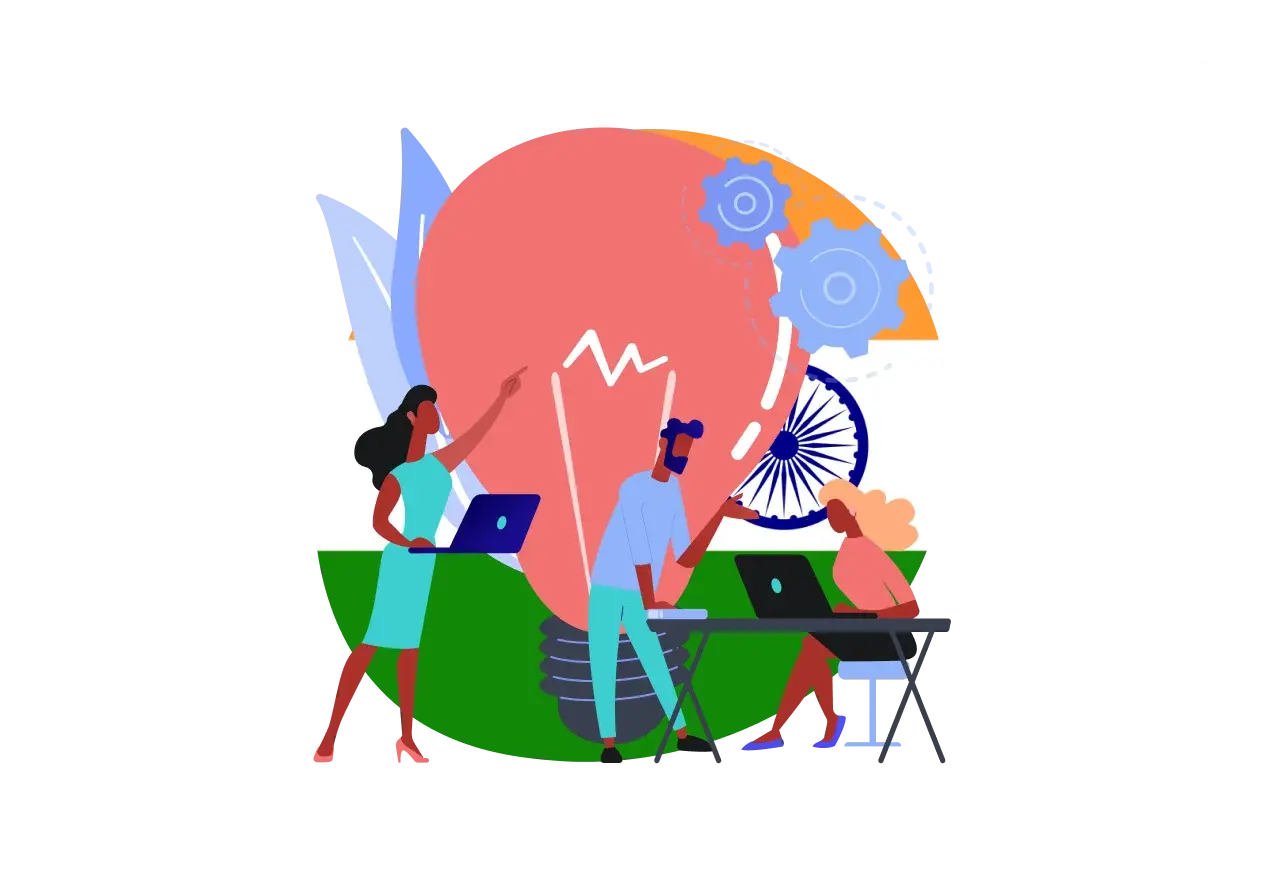 Disadvantages of Outsourcing in Ukraine
Nobody is perfect, but everyone is perfect due to their unique imperfections. At the first glance, this phrase may seem a bit out of context. Nevertheless, do not jump to conclusions, as it describes the current situation in Ukraine better than anything else. Even despite the Russian aggression, economic crisis, and complicated political conditions, Ukrainian outsourcing companies continue to function, pay salaries to their employees, support the army, and pay taxes. At the same time, most Ukrainian software engineering companies successfully manage their cooperation with international clients, deliver projects on time, and do not stop to grow. During the war, the Ukrainian IT outsourcing sector has represented itself as a powerful economic foundation for our defenders. Sure, for some international companies political situation in Ukraine looks like a total disadvantage. Yet, for many others, it is a remarkable manifestation of strength and trustworthiness.
Final Verdict: Outsourcing in India vs. Ukraine?
To be or not to be. To choose outsourcing in India or Ukraine. That is the question. On the one hand, we cannot make this important decision instead of you. On the other hand, this article provides a complete comparison of outsourcing in India and Ukraine, so we hope we managed to ease your decision-making process.
Still hesitating whether you should choose outsourcing in India vs. Ukraine? Maybe outsourcing in India a perfect match? Great, we are so happy this article was helpful. Yet, if you think Ukraine is your next outsourcing destination, we have prepared something truly interesting.
Backed by years of experience delivering outsourcing services for multiple companies from all over the world, devabit is a reliable partner eager to bring your innovative ideas to life. Just drop us a line below and get a quote on your next market-leading project right now.
Don't miss out! Click here to stay in touch.
Liked the article?
You will like our email too
Get the latest news from the devabit blog.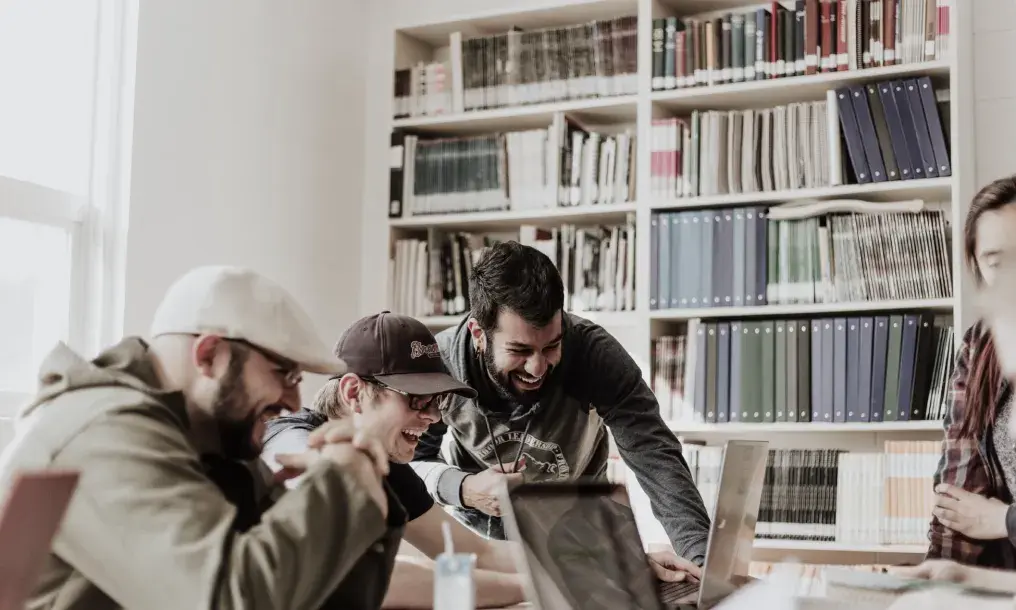 CONNECT WITH US WE'RE READY
TO TALK OPPORTUNITIES
THANK YOU! WE RECEIVED YOUR MESSAGE.
Sorry
something went wrong
One of our consultancy experts will get in touch with you shortly.
Please visit our portfolio to know more about us and the solutions we provide.