Estonia IT Industry: Paving the Way for a Digital Future
Nowadays, every European country is developing extremely fast in order to stay competitive. Of course, Estonia is no exception. This small country has become the real hub for new technologies and innovations over the last few decades. Such changes have appeared due to the country's focus on digital transformation, increased popularity of the Estonia outsourcing and the strong desire to hire developers in Estonia. Together with e-government, it created a favorable business environment that caused the rapid growth of the Estonia IT industry. Despite its population of 1.3 million, Estonia IT industry is continuously developing due to the high popularity of new technologies and the large number of foreign investors attracted by the government in order to drive the country's economic growth.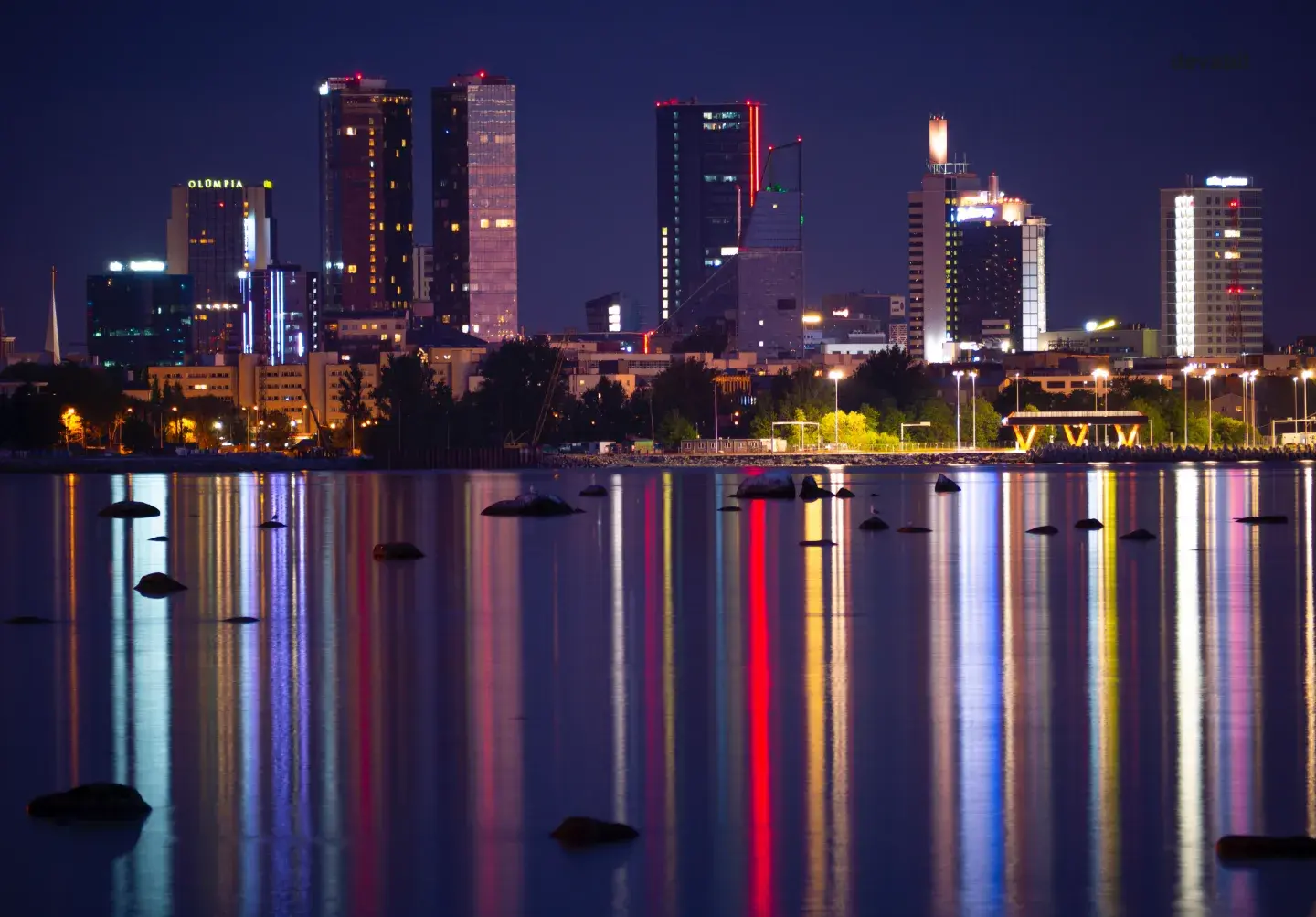 Estonia outsourcing services and the ability to hire developers in Estonia are also quite popular. There are lots of companies where businesses can find professionals in all IT fields, from UI/UX and 3D Designers to Android, Cloud and Web Developers. In this article, we will consider the most popular aspects of the Estonia IT industry, highlight the main benefits and drawbacks of Estonia outsourcing, discuss whether you should hire developers in Estonia, and compare it with the Ukrainian IT field.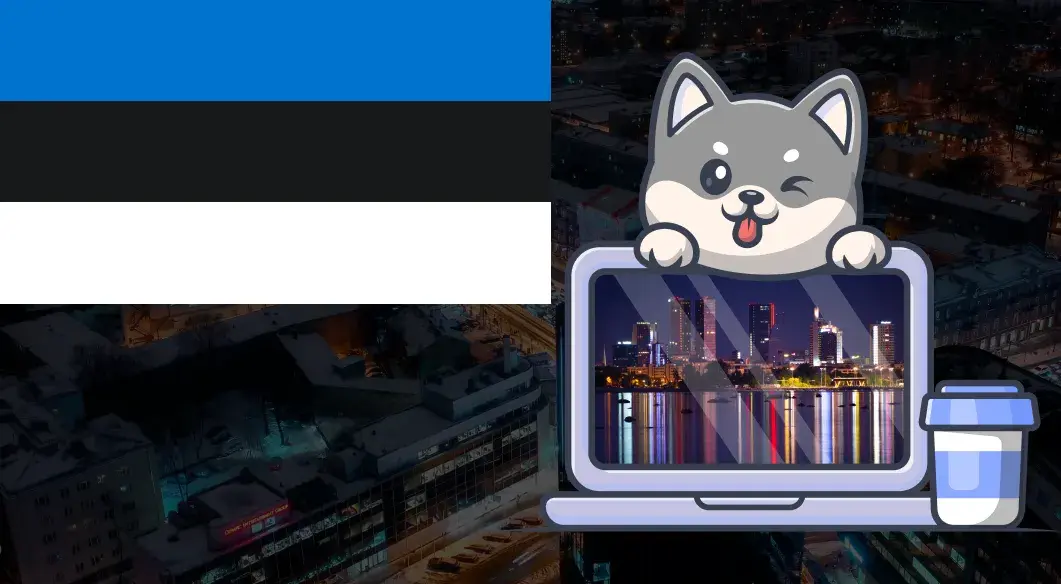 Estonia IT Industry: General Information
Business environment of The Estonia IT industry
Every country has its own environment that is suitable for different business requirements and needs. Here are some facts about Estonia IT industry that will help you determine the main peculiarities of this country and its business environment.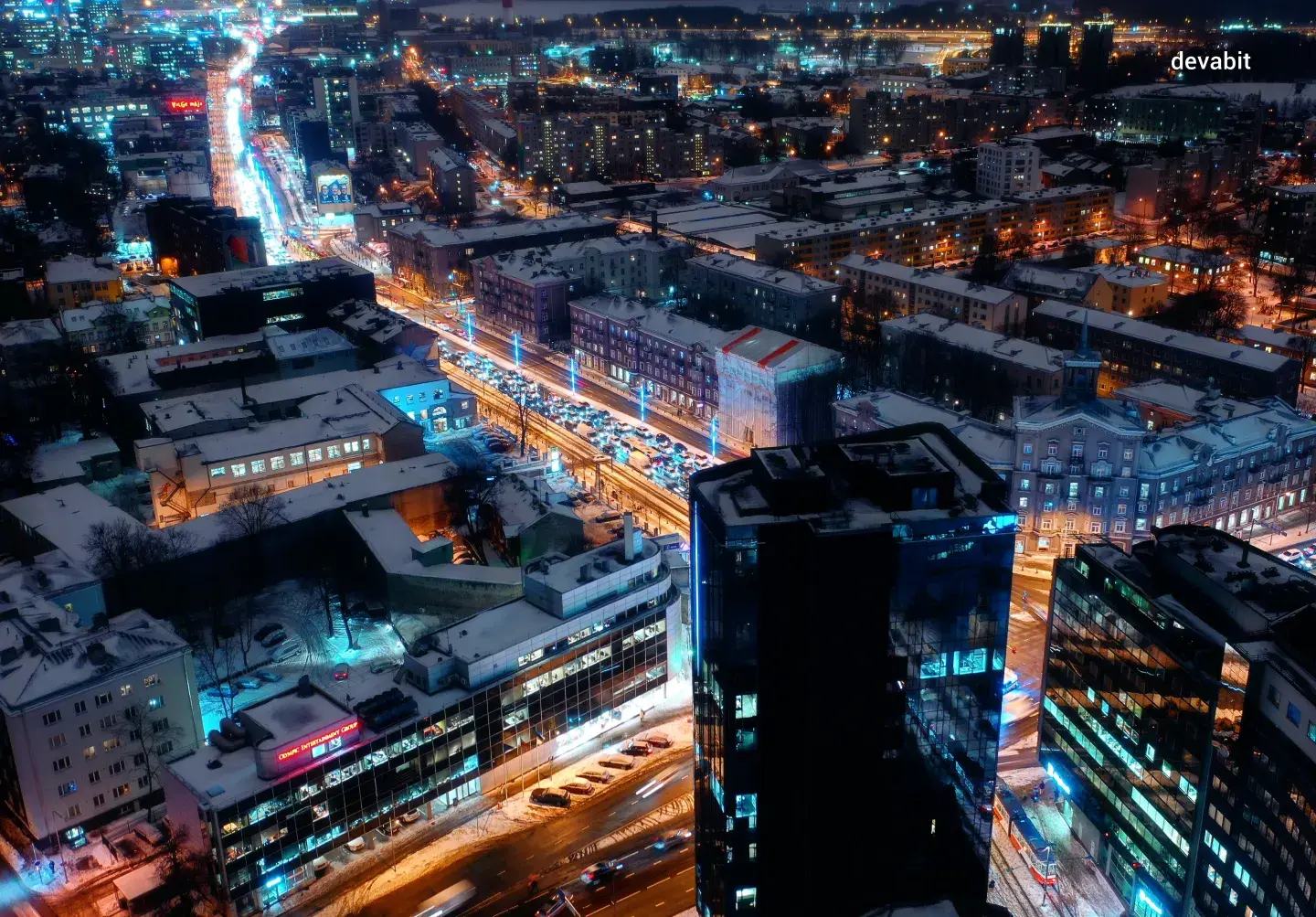 The Estonian government implemented a wide range of reforms in order to reduce bureaucracy in the Estonia IT industry, make it easier for businesses to grow, provide the suitable conditions for the Estonia outsourcing, and increase profits. Moreover, the country's efficient and transparent business environment has resulted in Estonia's high ranking in the World Bank's Doing Business report.
Due to the e-government system, Estonia IT industry has gained a lot of digital solutions that simplify the communication of businesses with the government and help easily hire developers in Estonia. One of the most popular examples is the Estonian Digital Agenda and e-Residency program.
The flat tax system of this country, which began its development in 1994, caused stable economic growth. Estonia's simple tax system and low tax rates assist businesses in complying with tax regulations and reducing the administrative burden of running a business. Moreover, membership in the European Union provides enterprises with access to a large and prosperous market in addition to the Estonia outsourcing.
The last but not the least fact about Estonia IT industry is the presence of a highly skilled labor market that is focused on science, technology, engineering, and mathematics fields (STEM). Due to the country's well-developed education system, every year a number of successful startups are growing, and many IT companies want to hire developers in Estonia.
The impact of technological growth on the Estonia IT industry and Estonia outsourcing
It is not a secret that technological growth has affected the whole IT industry in different countries. Its impact on the Estonia IT industry has been quite tangible. Due to Estonia's focus on digital innovation, such technologies as blockchain and AI have gained popularity quite rapidly. As we have discussed earlier, the country's government has mostly affected the digital infrastructure by investing money, resources, and opportunities in order to encourage businesses to hire developers in Estonia. Such a strategy has led to the appearance of some new initiatives aimed at supporting digital innovation. Such policies are the Digital Agenda for Europe and the Estonian e-Residency program.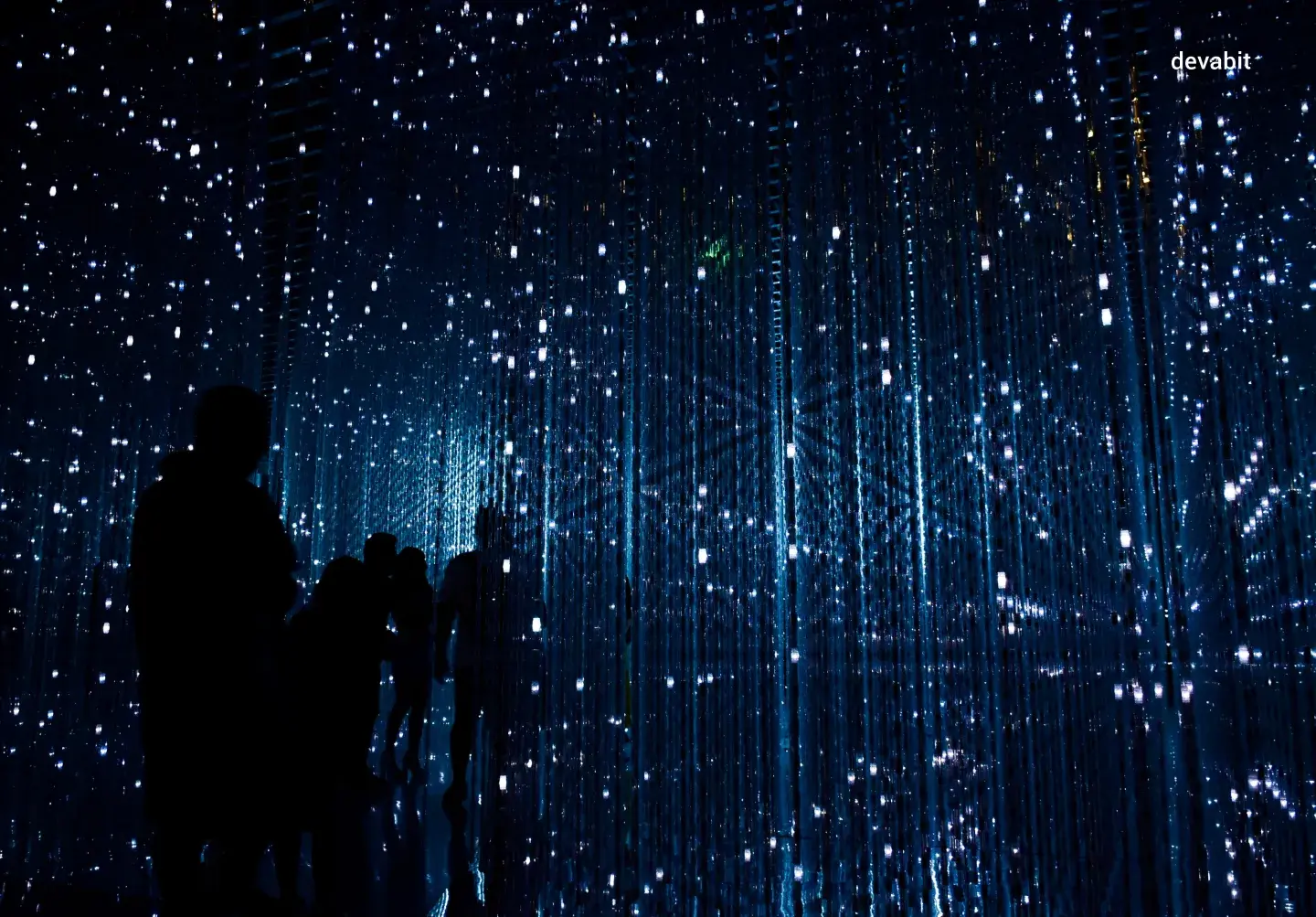 Estonia IT Industry: Estonia's Digital Agenda
The Estonian Digital Agenda is a strategic plan that was developed to promote digital innovation, improve access to digital services, and support the growth of the Estonia IT industry and Estonia outsourcing. The main objective of this activity is to create a beneficial environment for IT companies and ensure their growth and help them easily hire developers in Estonia. The Estonian government provided tax incentives, promoted an entrepreneurial culture, and invested in digital infrastructure and Estonia outsourcing. Another important issue on the Digital Agenda is the ability to promote digital innovation in various economic sectors. Lots of new technologies, such as AI, blockchain, IoT, etc., were first implemented in Estonia in healthcare, education, logistics, and many other sectors. Due to this, Estonia IT industry started to grow rapidly and Estonia outsourcing gained such a popularity.
Estonia IT Industry: Estonian e-Residency Program
The Estonian e-Residency program provides individuals from around the world with the opportunity to become "e-residents" of Estonia. It gives access to a wide range of digital services and tools, like online banking, accessing Estonian government services, operating a company, and much more. E-Residency is not connected to the location and can be used from anywhere in the world. Launched in 2014, this program has rapidly gained popularity among professionals of the Estonia IT industry, businessmen all over the world, and freelancers who want to have access to the benefits of operating a company in Estonia. This unique initiative attracts entrepreneurs to establish companies in Estonia and demonstrates the commitment of Estonia IT industry to digital innovation and providing opportunities to grow. Nowadays, more than 80.000 people from 170 countries have become e-residents of Estonia. Moreover, 20.000 companies have been established through this program.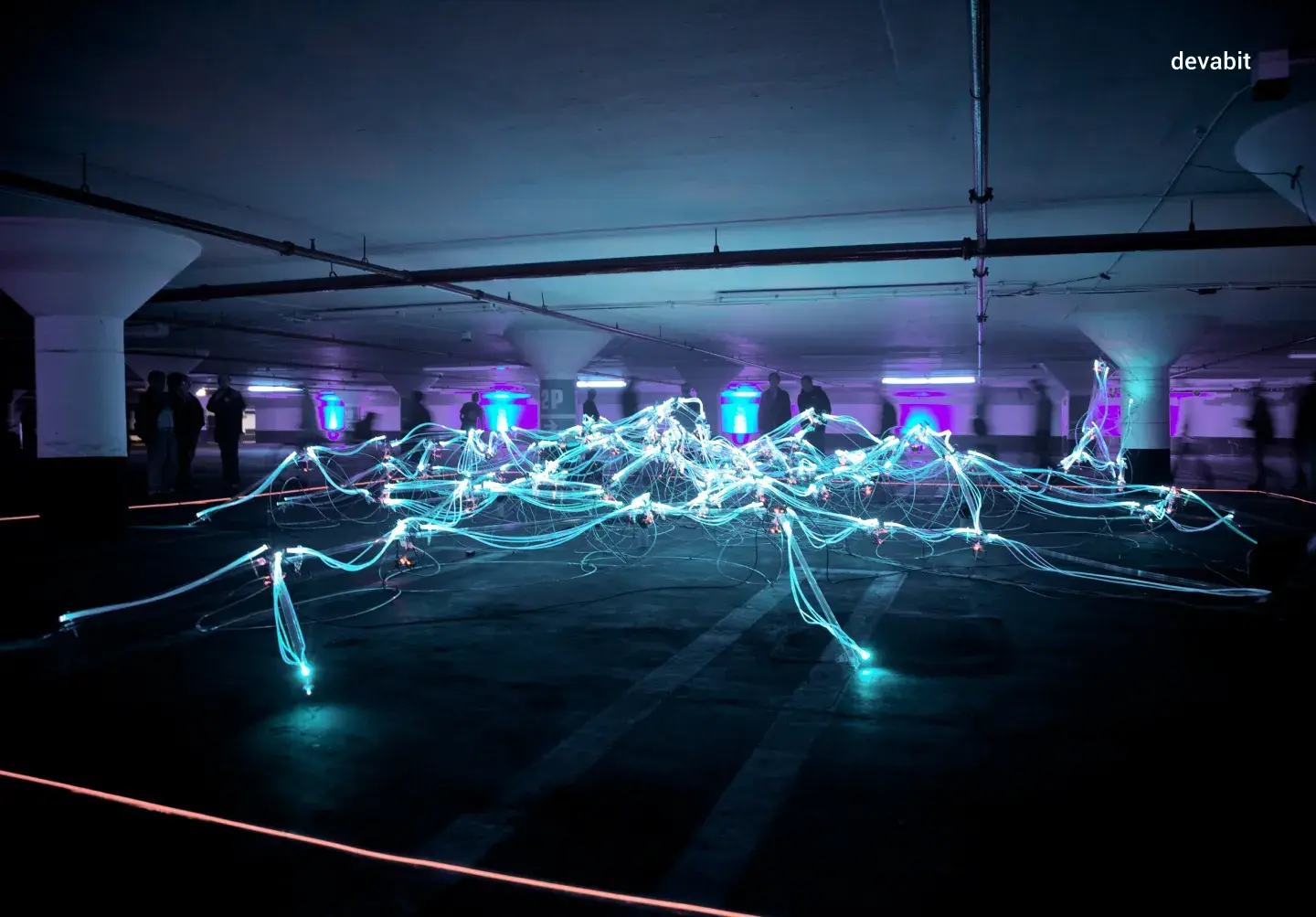 To talk about other technological innovations, Estonia became the first country in the world to implement a blockchain-based system of national identity called "X-Road". It enables secure data exchange between government agencies and other organizations, which assists in providing efficient public services to citizens. Such a system has become an example for other countries and inspired them to implement similar solutions. While talking about artificial intelligence technologies, the Estonian government has been actively promoting the usage of AI in various sectors, such as healthcare and education.
Moreover, Estonia IT industry has the rich potential of a highly skilled workforce. Due to this, it is easier to hire developers in Estonia rather than seek them around the world. Despite this fact, we have one more country to mention where you can hire all types of IT professionals, such as Android and iOS Developers, UI/UX Designers, PHP and Web Developers, etc. But we will not reveal all the cards immediately. Read on to find out about another country that provides experienced IT specialists for any type of business goal and has a world-class education system.
All in all, the technology sector is a significant contributor to the economy of a country. In 2020, Estonia IT industry generated €3.7 billion in revenue, accounting for 7.5% of the country's GDP. Besides, this has attracted lots of global technology companies to hire developers in Estonia and set up their development centers here, which has caused an increase in high-quality job opportunities.
Need outsourcing services?
Estonia IT Industry: Hire Developers in Estonia
Estonia outsourcing is quite a popular practice. Due to the highly skilled and innovative workforce, lots of businesses are looking to outsource IT services in Estonia. Besides, the Estonian government strongly supports the IT sector by implementing a wide range of initiatives and developing some digital solutions that are beneficial for Estonia IT industry and local Estonia outsourcing companies in particular.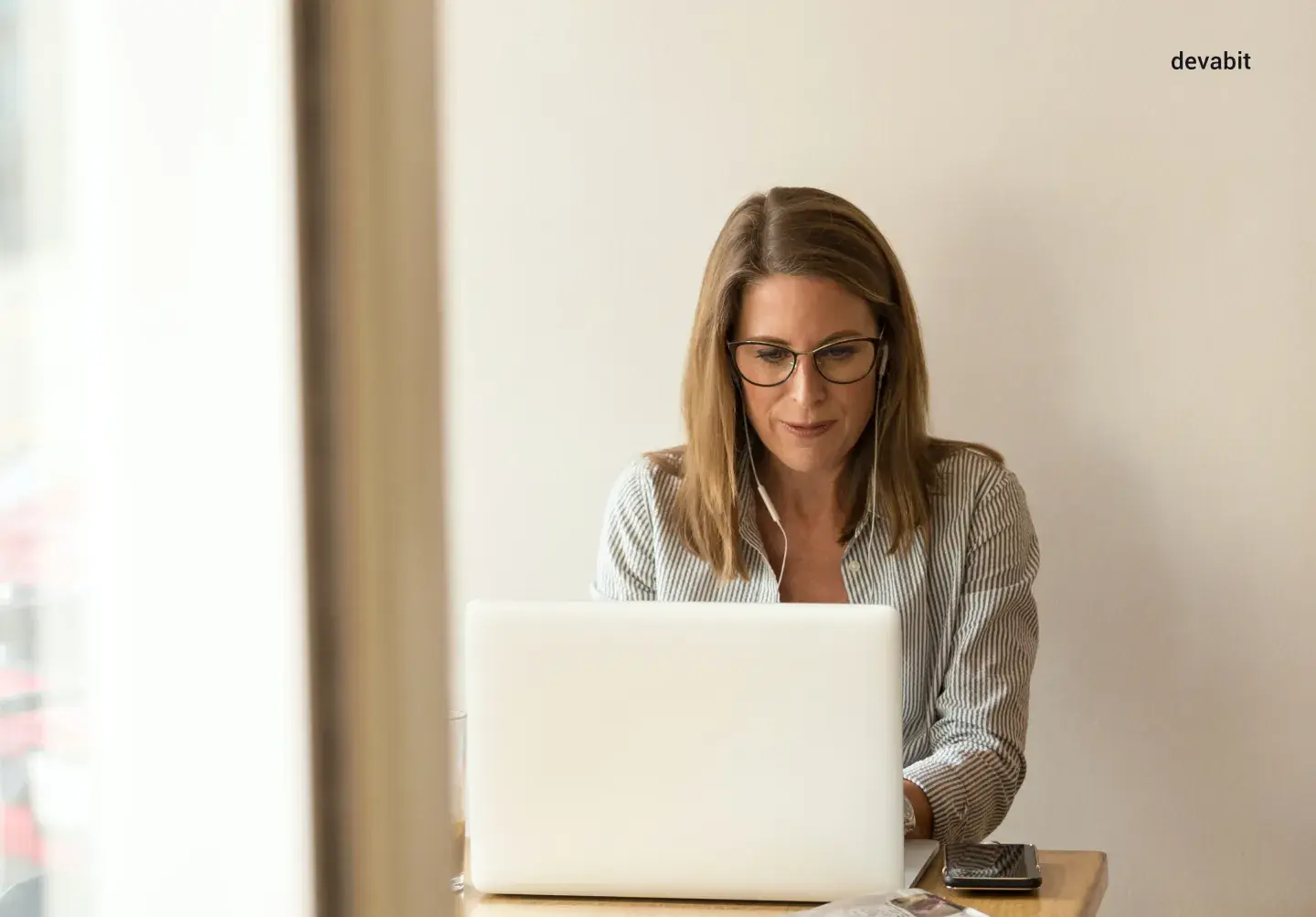 Among all the benefits of Estonia outsourcing are high-speed internet, widespread access to mobile devices, and other digital solutions that simplify the process of working online. Such a strategy allows businesses to provide their services remotely and without incurring additional costs. To talk about cost reduction, Estonia IT industry maintains a high quality of services while keeping costs lower than in Western European countries. Of course, this makes Estonia outsourcing services quite popular and attracts different types of businesses to hire developers in Estonia.
Benefits
Highly skilled workforce
It is not a secret that Estonian universities provide high-quality education in IT-related fields. With its strong STEM education tradition, Estonia IT industry receives a constant influx of new specialists not only from abroad but also from their own universities. Lots of IT professionals have experience working in both internal and external companies, which assists in experience and skill exchange that causes the continuous development of the Estonia IT industry and Estonia outsourcing.
Favorable business environment
Estonia has one of the most business-friendly environments, with a low level of bureaucracy and a supportive government. The government provides a wide range of programs that are aimed at supporting businesses. Such incentives include grants, training programs, tax breaks, etc. Due to such a policy, Estonia has formed a favorable startup culture that motivates many entrepreneurs to establish their own companies, hire developers in Estonia, and develop Estonia IT industry.
Competitive cost structure
Estonia outsourcing services are one of the most beneficial in Europe because Estonia has a lower cost of living and wage structure. This aspect also forms a low-cost structure. The combination of such factors as a low tax burden, office rent, and salaries causes this cost advantage without compromising the quality of services.
Access to the European market
Being a member of the EU, Estonia has the opportunity to have access to the large European market, with over 500 million consumers. Such an advantage will be extremely useful for businesses that are looking to find a larger customer base, expand their operations in Europe, and hire developers in Estonia.
Risks and challenges
Undoubtedly, despite all the benefits that Estonia outsourcing provides, there are some risks and challenges to consider.
Cybersecurity risks
Unfortunately, Estonia has been a target for cyberattacks for a long time. Due to this, it is extremely important for businesses that hire developers in Estonia to ensure that they are working with trusted partners with strong security measures. Such measures should include firewalls, intrusion detection systems, data encryption, and ongoing monitoring. The more security measures the company implements, the more potential security threats your project will be able to avoid during the cooperation process.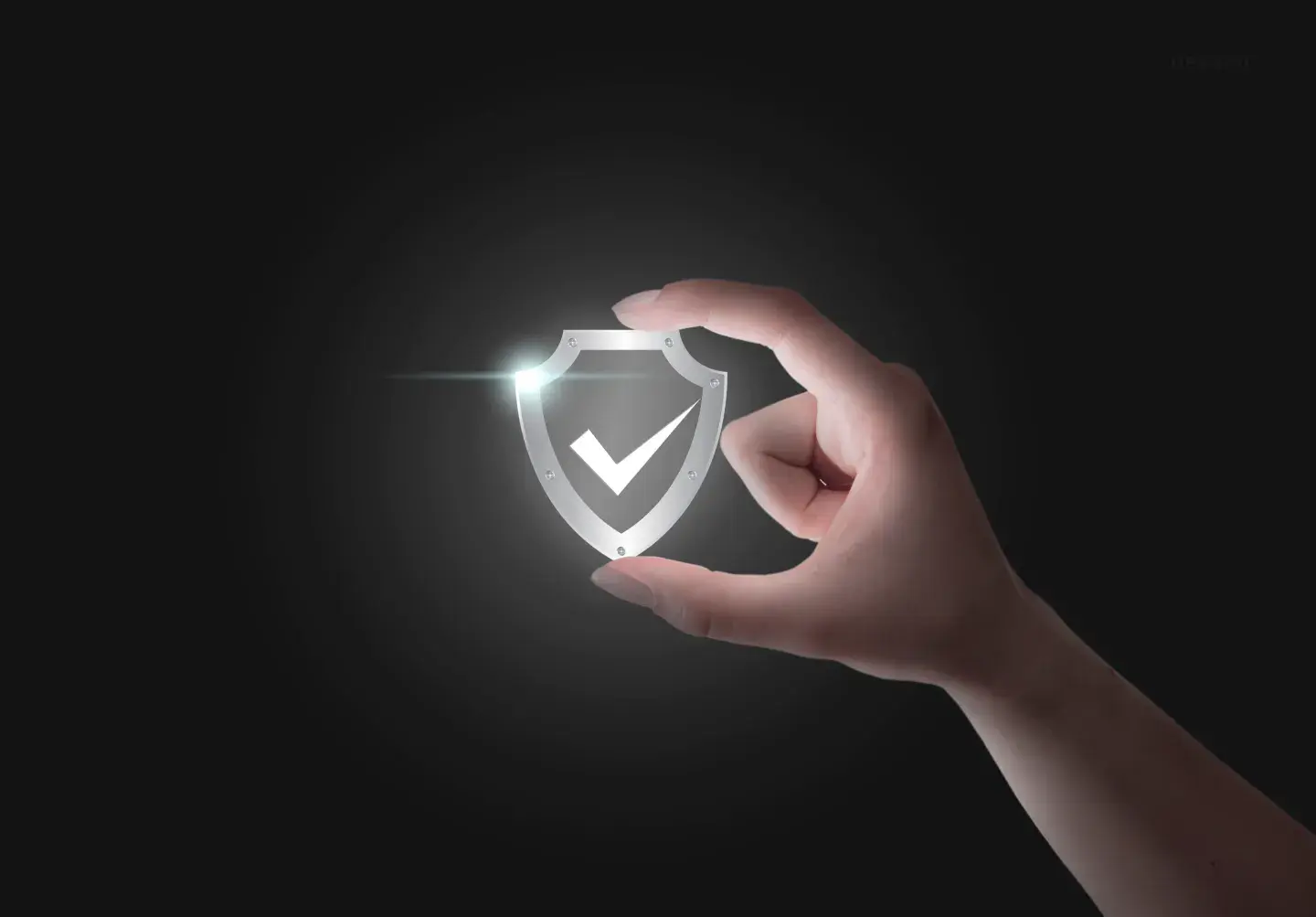 Limited pool of talents
Despite Estonia outsourcing provides access to a highly qualified talent pool, businesses that are looking for niche IT services may find out that it is quite a complicated task. Many companies that want to hire developers in Estonia often come to the conclusion that it is easier to hire IT specialists in Ukraine. We will highlight this topic below and discuss the main advantages of hiring developers in Ukraine. To talk about Estonia IT industry, it is really well developed but relatively small. In some cases, businesses should consider outsourcing to other countries or investing in training local staff.
Dependence on digital infrastructure
Due to the strong vulnerability of Estonia IT industry, businesses are forced to mitigate these risks in order to stay afloat. Companies need to ensure that they have robust backups, disaster recovery plans, and ongoing monitoring of their IT systems.
Estonia IT Industry: Comparison with Ukraine
Now, it is time to compare the Ukrainian and Estonian IT industries in order to figure out which country will better suit your business requirements and needs. Of course, both countries have strong potential and highly skilled professionals. So, we will compare these countries and highlight their strong and weak sides.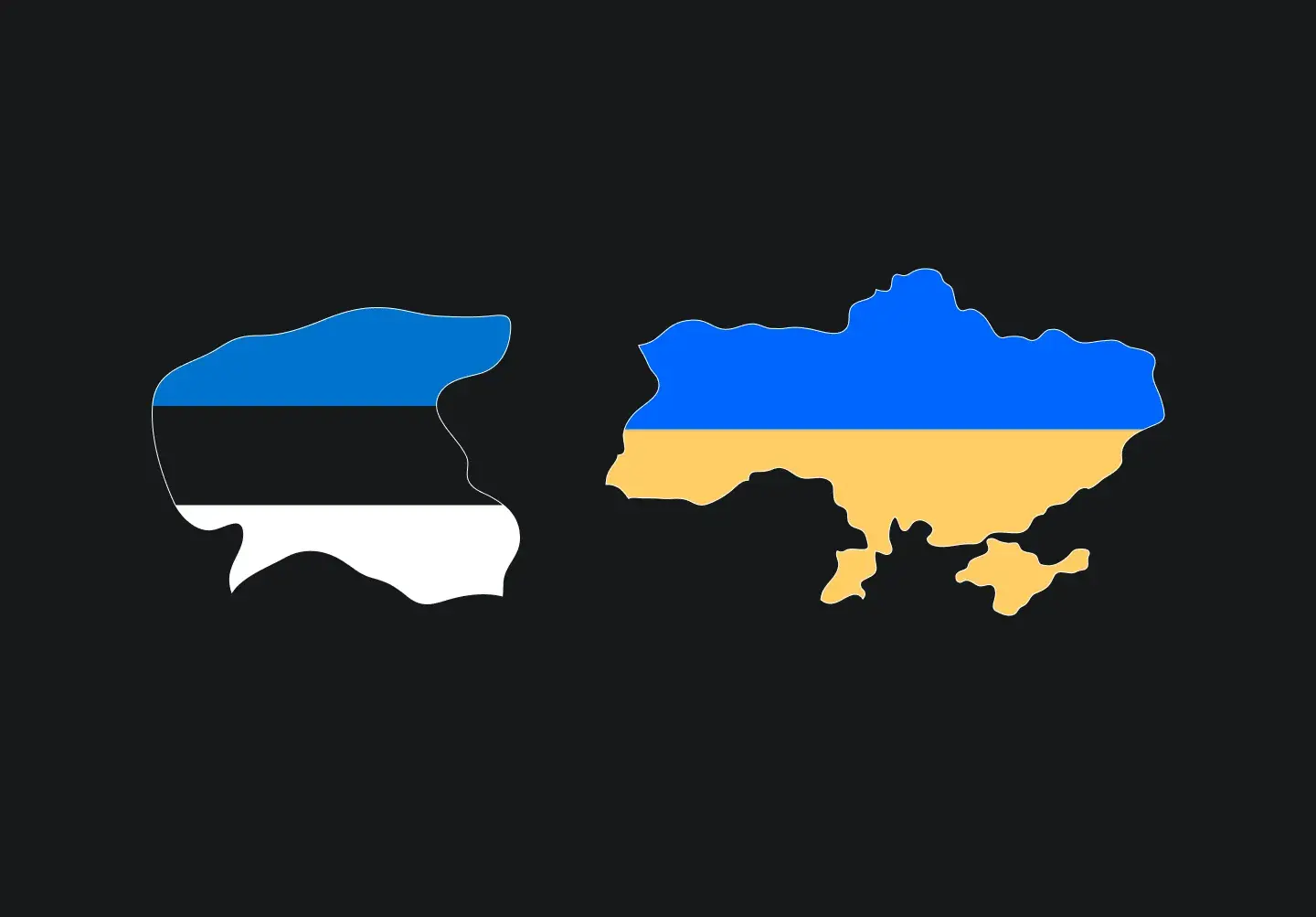 Market size and growth
The Ukrainian IT market is growing quite rapidly, with a 26% growth rate in 2020. All in all, Ukraine has a larger IT field than Estonia, with more than 200.000 IT professionals and over 4.000 IT companies. Estonia has a smaller market, with about 25.000 IT specialists and around 600 IT companies. As you can see, when hiring IT specialists, it is better to choose Ukraine because it has a larger talent pool, and the probability of choosing the best candidate who suits your particular requirements and needs is much higher.
Quality of talent
Undoubtedly, both countries have a highly educated workforce and highly skilled professionals. Ukrainian IT specialists are known for their expertise in software development, cloud solutions, and AI, while Estonian professionals are proficient in IT infrastructure and e-governance. At the same time, both countries are strongly focused on the educational system and provide various IT-related services and courses.
Costs of services
To talk about pricing models, Ukraine is generally considered to be a more cost-effective option for hiring developers. Despite lower hourly rates, businesses should also take into consideration the overall value of the services they receive. Estonia is still competitive in terms of pricing compared with other Western European countries. Additionally, a transparent and efficient business environment in Ukraine can provide a more streamlined process and lower overall costs.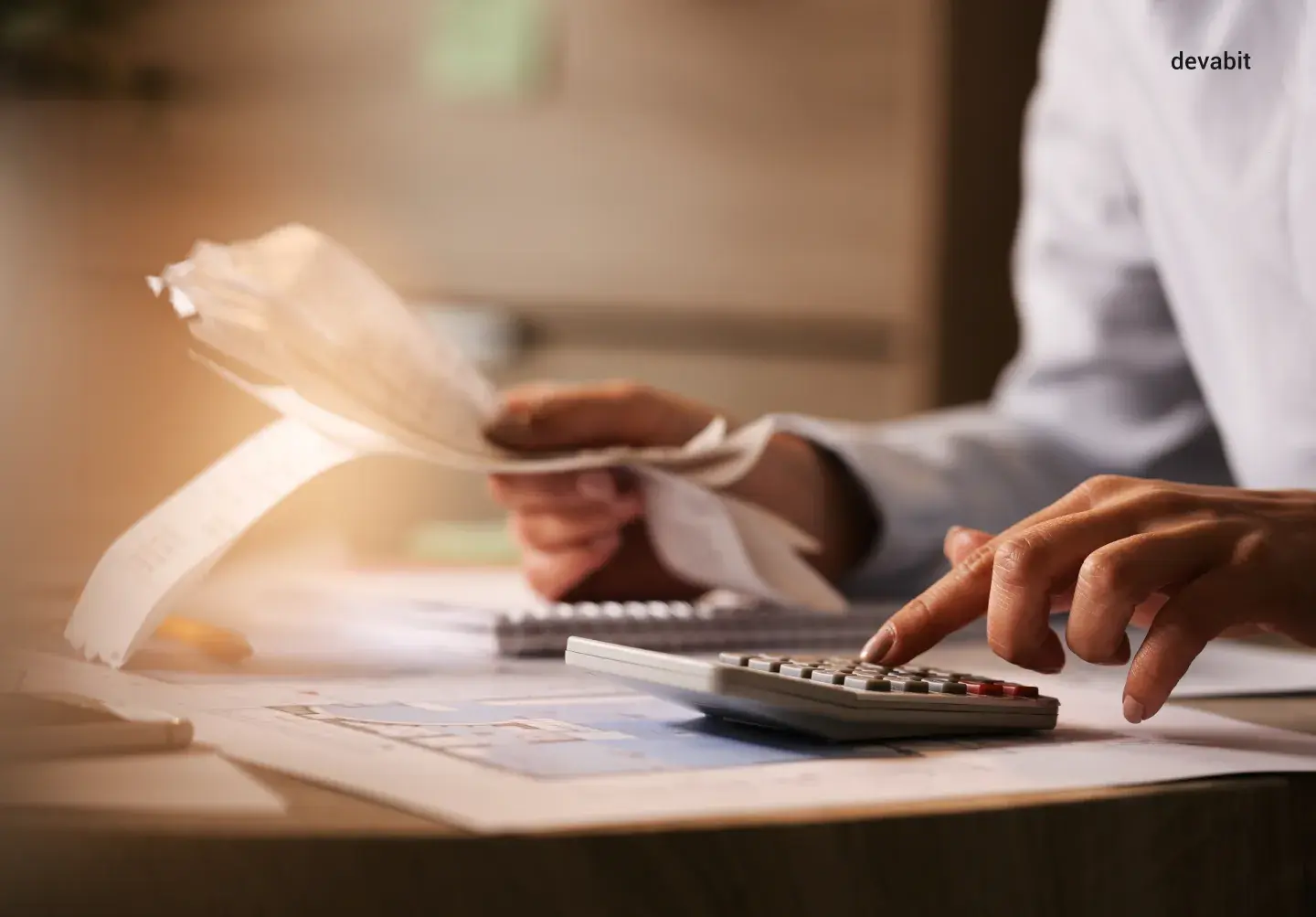 Language and culture
Ukraine has a larger English-speaking talent pool, which simplifies the process of communication with foreign clients. However, the main advantage of the Estonia IT industry is its cultural fit with Nordic and Baltic countries. The Estonian approach aligns well with the values of many Balkan and Nordic countries and makes the cooperation process transparent and efficient.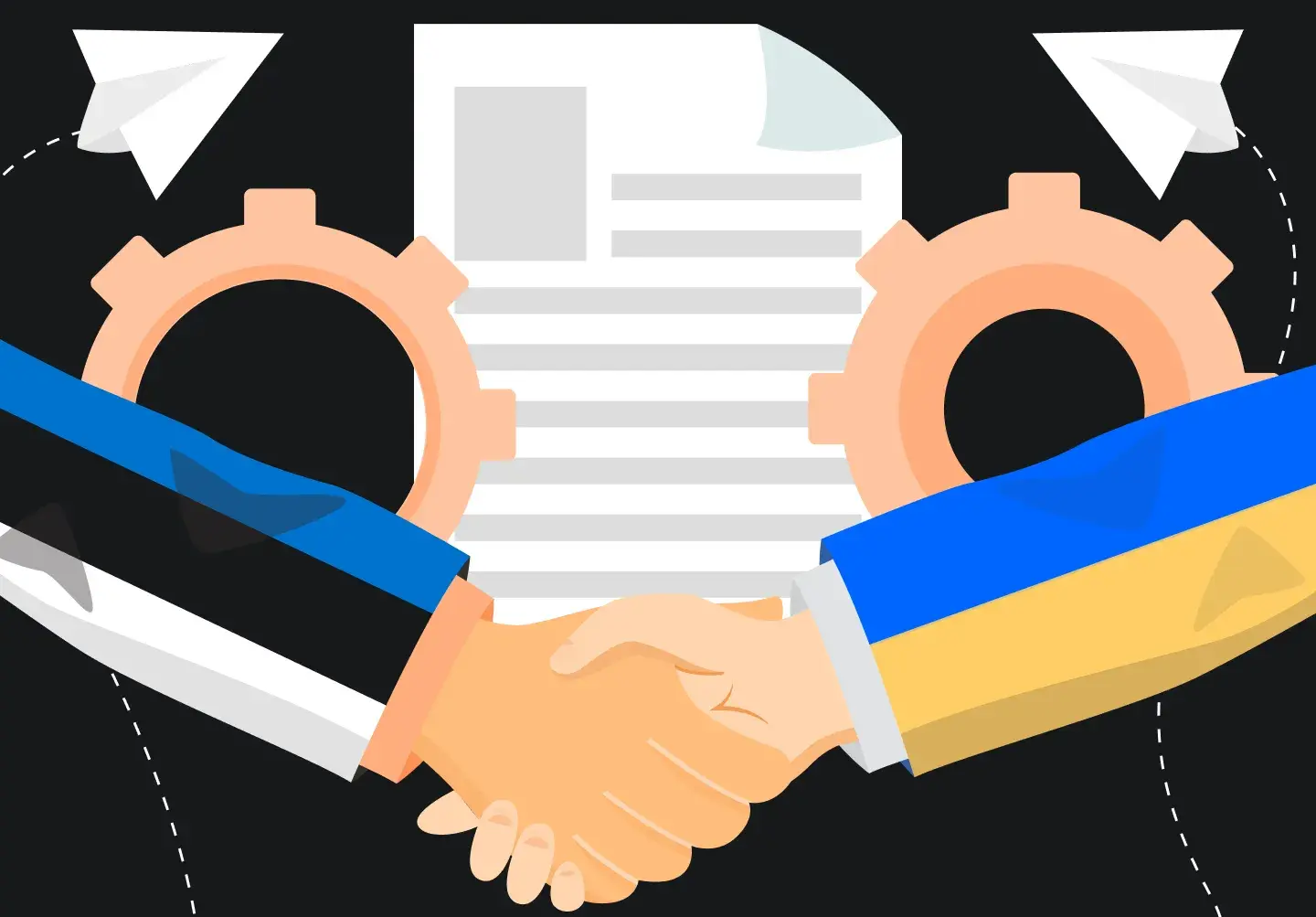 To conclude, Estonia IT industry is well-developed and efficient, with its own unique strengths and drawbacks. Despite this fact, hiring developers in Ukraine is more profitable for businesses due to the lower pricing models and qualified professionals from different IT industries that will perfectly match your business goals and requirements. All in all, before choosing the outsourcing company, you should carefully analyze your strategy, objectives, and needs in order to choose the most suitable variant.
Final Verdict: Choose devabit for IT Outsourcing
As we can see, both the Ukrainian and Estonian IT industries have their own advantages and drawbacks. Both countries offer a wide range of benefits for companies that want to hire developers in Estonia or Ukraine. However, there are several factors that make Ukraine a more attractive destination for IT outsourcing.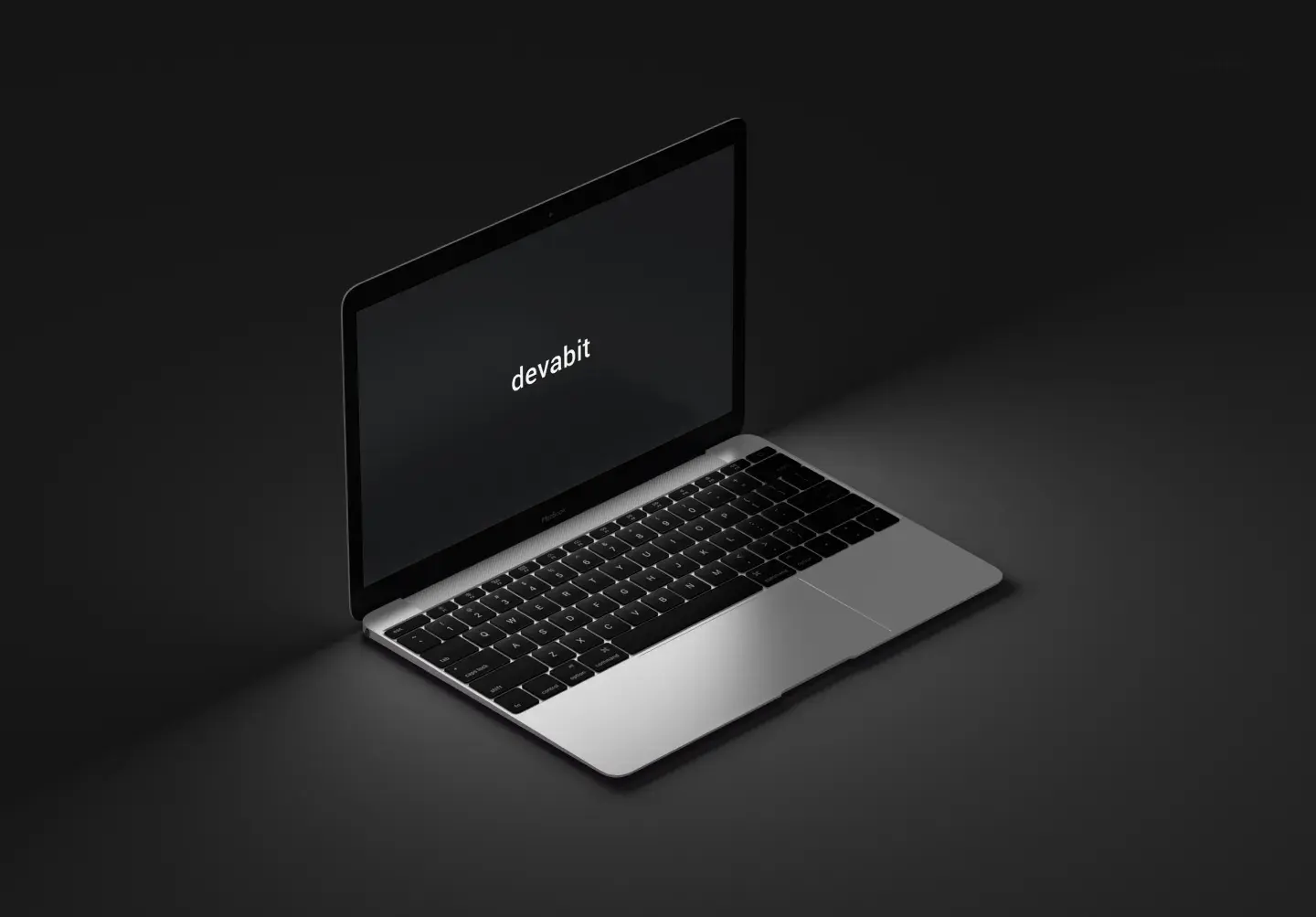 At devabit you can hire developers in all IT fields, such as healthcare, mobile and web development, 3D and UI/UX design, and much more. devabit is a particularly attractive choice for IT outsourcing due to our strong reputation for quality, reliability, and customer satisfaction. If you are looking for a reliable and experienced IT outsourcing partner, consider devabit. Our team of skilled developers provide high-quality services at competitive prices. Contact us today to discuss your project and learn more about how we can help you achieve your goals!
Don't miss out! Click here to stay in touch.
Liked the article?
You will like our email too
Get the latest news from the devabit blog.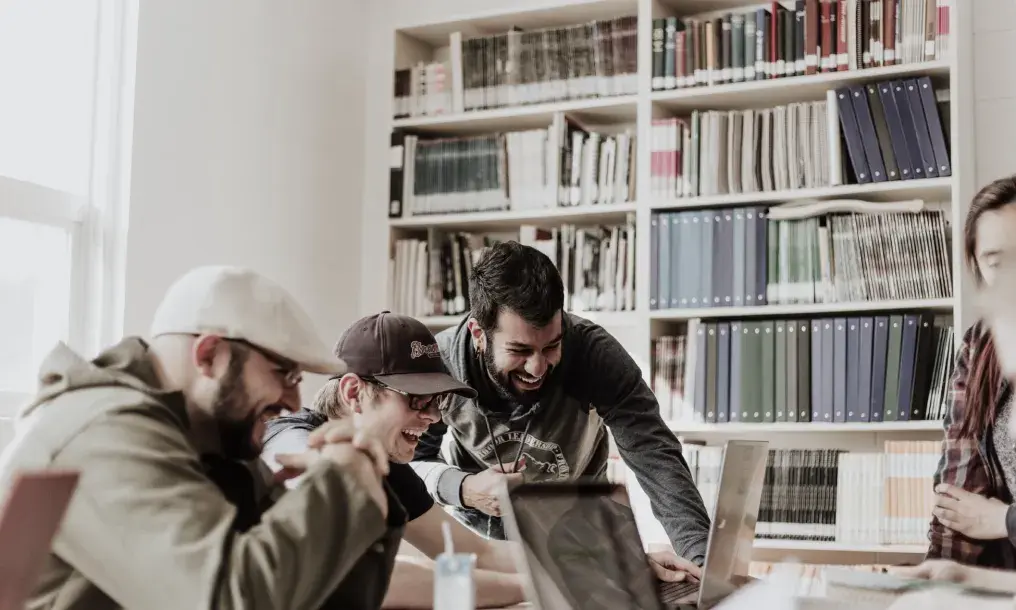 CONNECT WITH US WE'RE READY
TO TALK OPPORTUNITIES
THANK YOU! WE RECEIVED YOUR MESSAGE.
Sorry
something went wrong
One of our consultancy experts will get in touch with you shortly.
Please visit our portfolio to know more about us and the solutions we provide.