European Talent Goldmine: Exploring IT Staff Augmentation In Eastern Europe
The last year has definitely been the one for the books. Rich in shockwaves, 2022 has brought multiple turbulent events, from mind-blowing fuel costs and the global chain crisis to the war in Ukraine. In this life-changing battle against the harmful effects of the economic recession, modern businesses think long-term and invest in technology to stay on board. While tech providers doubled down on the SaaS revolution, corporate executives accelerated their goals for digital transformation as the virtual presence became more crucial than ever. In the light of this harsh awakening for those who believed the war for tech talent was left behind, betting on the boundless power of digital innovations to encourage future economic growth has become a necessity in the oversaturated business environment. Since more and more companies are trailblazing the landscape of IT staff augmentation in Eastern Europe, let us find out whether this destination is called the 'European gold mine' for a good reason.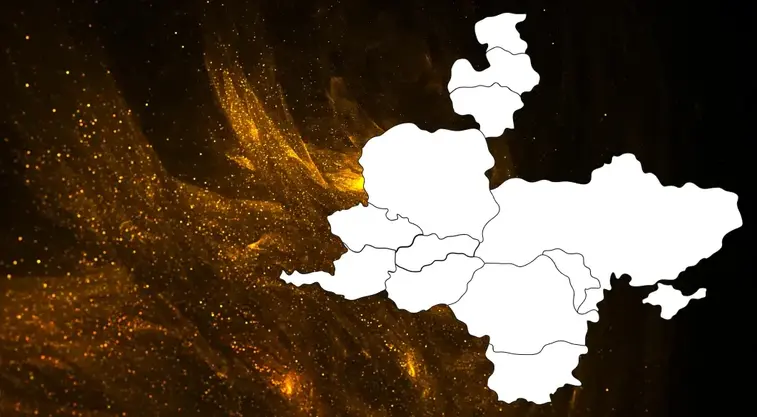 Beyond the Surface

: Unveiling the Economic Background of IT Staff Augmentation in Eastern Europe

What a hazardous word, stagflation. Let us be honest, this dangerous mixture of slow growth, high unemployment, and rising prices do not coincide with the prosperity wishes we make while blowing out candles on the birthday cake. Yet, after three years of global pandemics and political conflicts, the risk of stagflation is more real than ever. David Malpas, World Bank President, claims that 'the developing world is facing an extremely challenging near-term outlook shaped by sharply higher food fertilizer and energy prices, rising interest rates and credit spreads, currency depreciation and capital outflows.'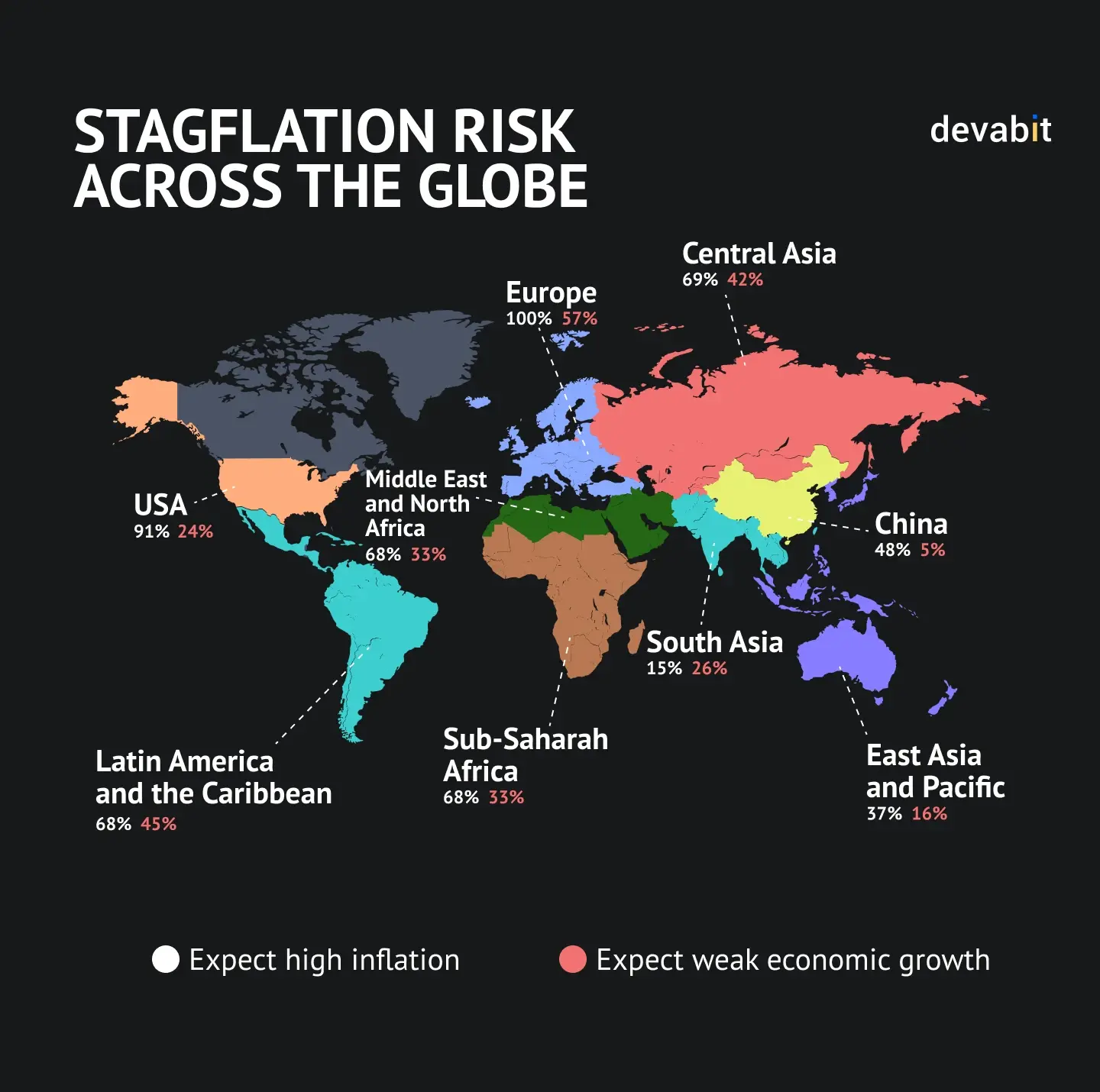 Stagflation Risk Across the Globe
Although the infographic does not show signs of hope, do not jump to conclusions too fast. Despite the increased likelihood of a recession in Europe and slow economic growth in the US and China, the European IT sector, especially when it comes to staff augmentation in Eastern Europe, is definitely far from declining. By way of illustration, revenue in the IT services market is projected to reach US$11.61bn this year. More than that, IT outsourcing, which is considered one of the largest segments in the Eastern European economy, has a projected market volume of US$4.17bn in 2023.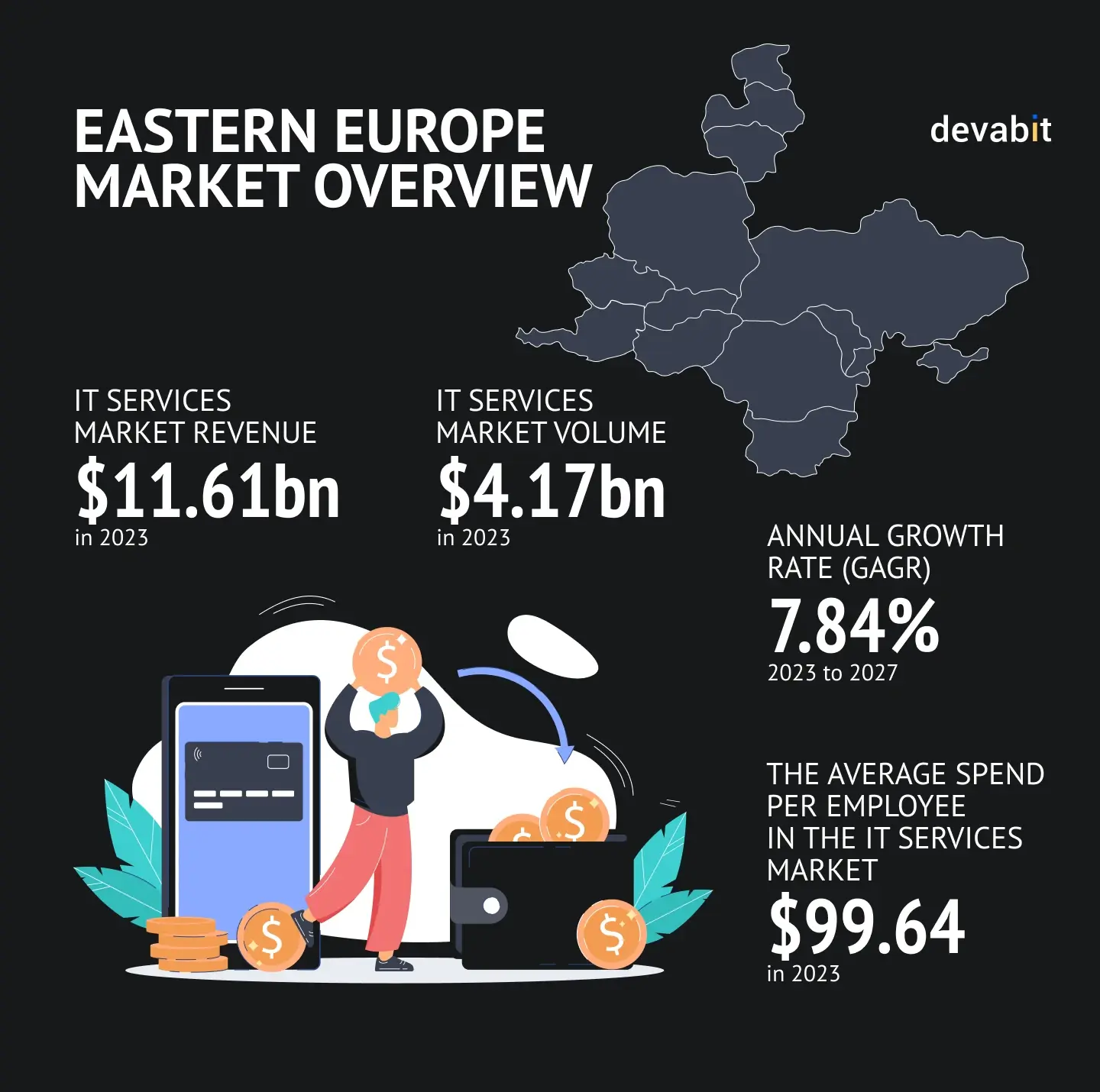 Amplify Your Success: Harnessing the Benefits of IT Staff Augmentation in Eastern Europe
A bird in the hand is worth two in the bush. Unfortunately, this old-fashioned adage makes sense for multiple businesses across the globe. Instead of looking for skilled experts outside the domestic market, many companies turn to in-house hiring, which leads to overspending and poor-quality outputs. If you are still struggling to meet your hiring objectives, it is time to take a closer look at IT staff augmentation in Eastern Europe, which appears to be an integral part of offshoring. In contrast to traditional hires, the offshoring model has nothing in common with labor law, which means you do not have to deal with employees' vacations, taxes, equipment, workstations, and so on.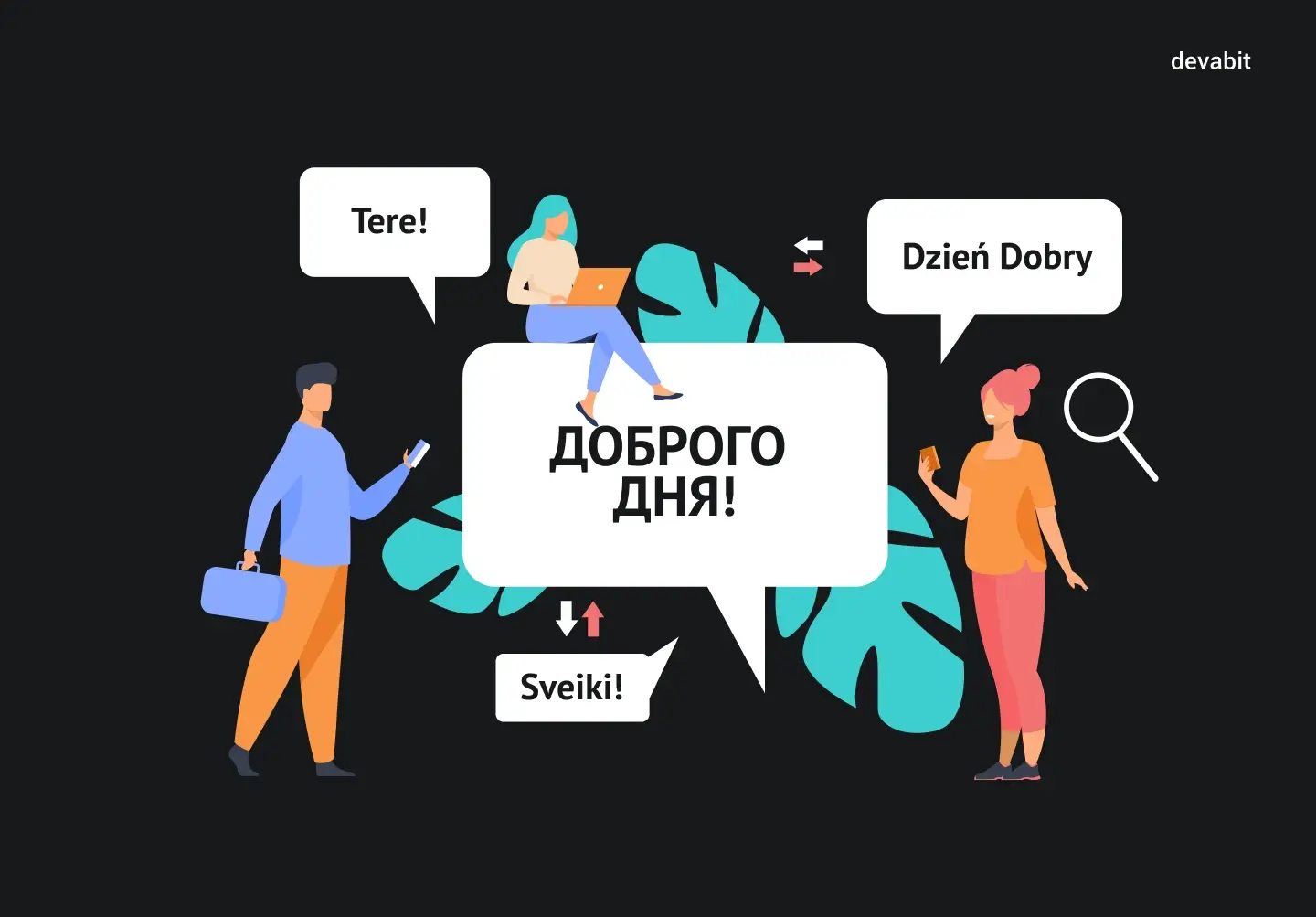 Just imagine that reconsidering your current business strategy in favor of a flexible, transparent, cost-efficient team extension model can help you reach your objectives much faster while making a significantly lower investment. Now you do not even have to imagine: the moment you decide to go for IT staff augmentation in Eastern Europe, you access limitless opportunities to empower your business straight away. Finally, while cost-efficiency has traditionally been a prominent reason for outsourcing IT projects, the advantages of IT staff augmentation in Eastern Europe go far beyond mere financial considerations. In the following paragraphs, let us dive into the detailed breakdown of lesser-known benefits that make this region a rising hub for IT staff augmentation in Eastern Europe.
1.
Unparalleled Technical Expertise
Widely known for providing highly skilled tech talents who excel in cutting-edge technologies, Eastern Europe definitely lives up to the title 'talent gold mine.' Due to a strong emphasis on mathematics and science education, coupled with a robust IT infrastructure, the region has fostered a talent pool of first-class caliber. According to the recent report by Outsource IT Today, the number of IT professionals reached 278,000 in Ukraine alone this year. More than that, Eastern European IT hubs like Poland, Ukraine, and Romania boast a significantly higher percentage of developers with expertise in tech-related fields like artificial intelligence, machine learning, and blockchain compared to global standards.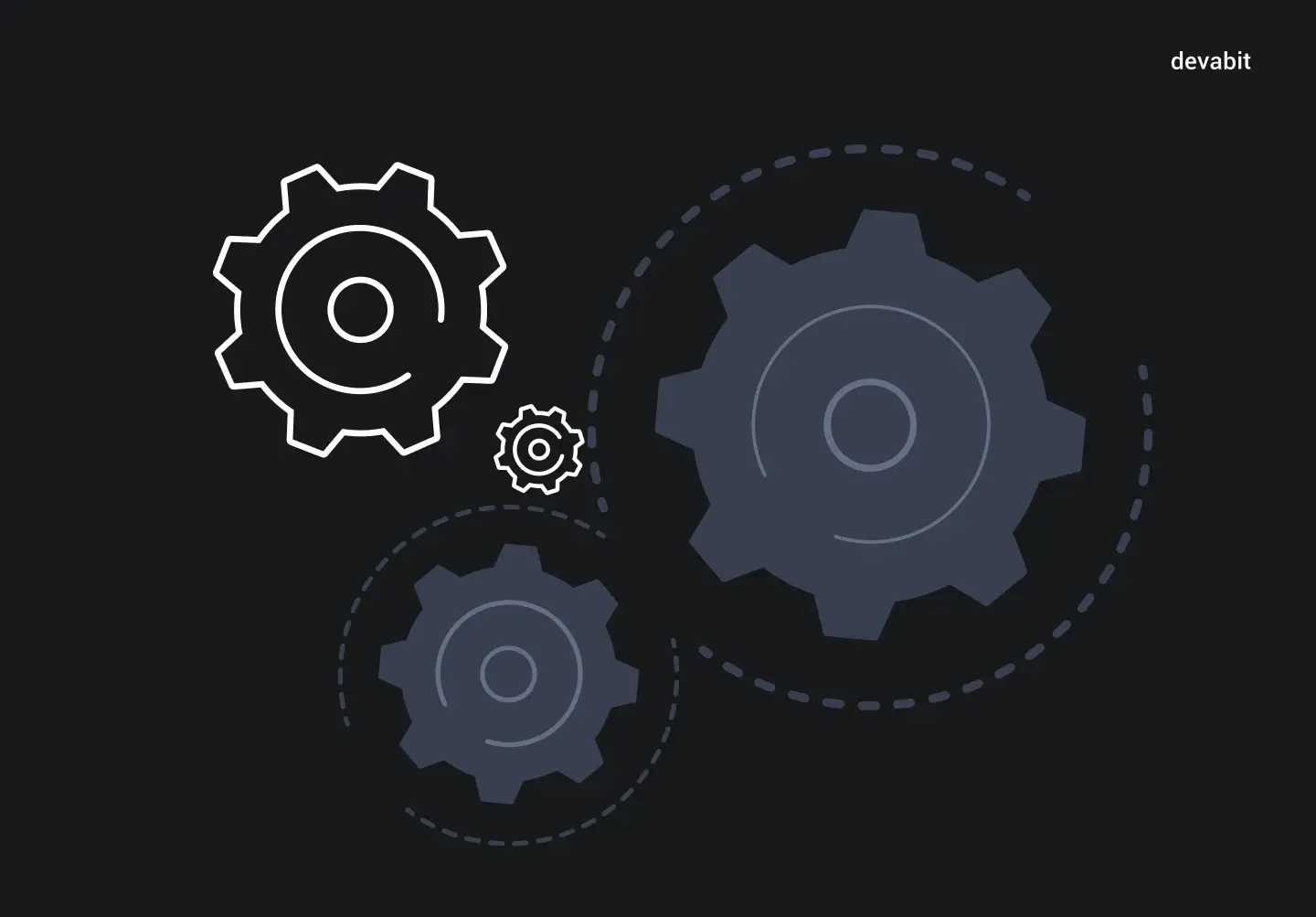 2. Agile &
Versatile Teams
Needless to say that adapting your project requirements to constantly evolving market demands is of paramount importance for businesses that want to succeed in 2023. Luckily, IT staff augmentation in Eastern Europe offers next-gen flexibility, allowing you to scale the extended teams dynamically with regard to any challenges or opportunities that arise ahead. Owing to a large and diverse European talent pool, companies not only access a wide range of specialized skills and niche expertise but also gain an opportunity to tackle complex projects efficiently and swiftly without the constraints associated with in-house teams. As proof, Gartner's report reveals that 71% of organizations who chose IT staff augmentation in Eastern Europe conveyed improved project outcomes in terms of time-to-market, quality, and customer satisfaction.
3.
Cultural Proximity

& Effective Communication

When it comes to IT staff augmentation in Eastern Europe, well-established communication is a cornerstone of successful project delivery. Eastern European countries, including Ukraine, Bulgaria, and the Czech Republic, have multiple cultural similarities with Western Europe and North America. Thanks to such a high level of cultural proximity, IT staff augmentation in Eastern Europe minimizes potential barriers like language differences and work culture gaps. As claimed in a recent survey by the European Business Association, 92% of IT professionals in Eastern Europe have advanced English language skills, ensuring seamless collaboration and clear communication with international partners.
4.
Innovation-Driven Mindset
At this point of our captivating research, you will probably come up with the logical question: why is IT staff augmentation in Eastern Europe the best option for your business, especially when regions like India and the Philippines offer cheaper solutions? Well, here we go: apart from exceptional technical expertise, versatile teams, next-gen communication, and best-in-class flexibility, IT staff augmentation in Eastern Europe is also about a thriving tech ecosystem that fuels innovation and entrepreneurship. Hence, destinations like Ukraine, Poland, and Estonia are often called the "Silicon Valley of Europe" since these countries have embraced digital transformation, nurturing a culture of innovation and start-up growth. With a sharp focus on research and development, Eastern European IT professionals continuously push the boundaries of technology. According to the European Innovation Scoreboard, Estonia, Lithuania, and Latvia rank above the EU average in terms of innovation performance, making them fertile grounds for disruptive technological solutions.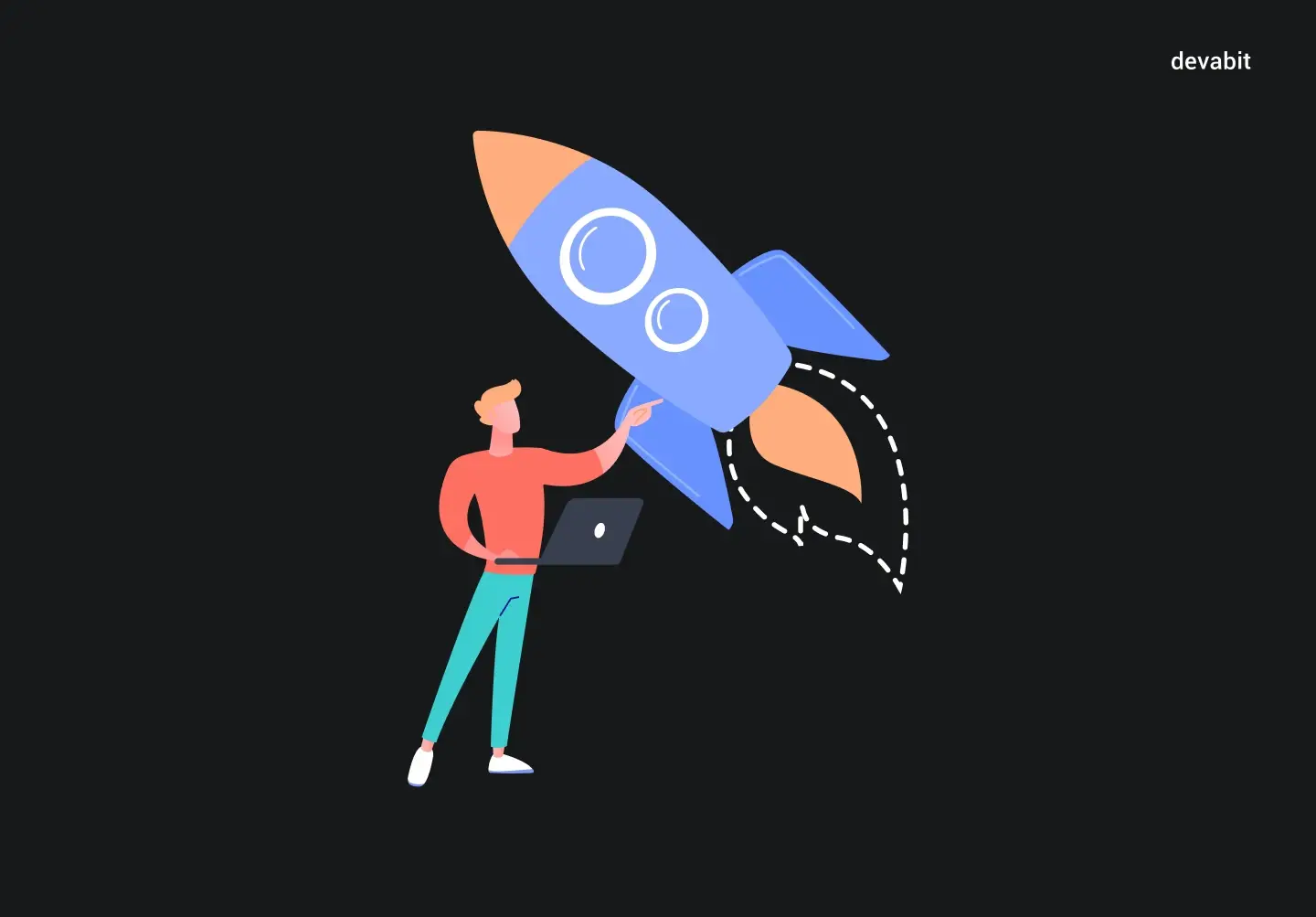 5.
Data Security

& Intellectual Property Protection

In the modern business ecosystem, data breaches and intellectual property theft are in the order of things. Nevertheless, this fact does not mean we should take it for granted. Despite the significant risks that arise at each corner of the world wide web, IT staff augmentation in Eastern Europe takes proactive measures to ensure data security and intellectual property protection. For instance, Romania and Bulgaria have implemented stringent regulations to safeguard sensitive information and intellectual assets. In light of the Russian invasion, Ukraine also has represented its promising potential in protecting sensitive data (in both governmental and business areas) from redundant cyber attacks. Such a firm commitment to data protection has driven the region to become a trusted destination for companies seeking to access secure IT staff augmentation in Eastern Europe.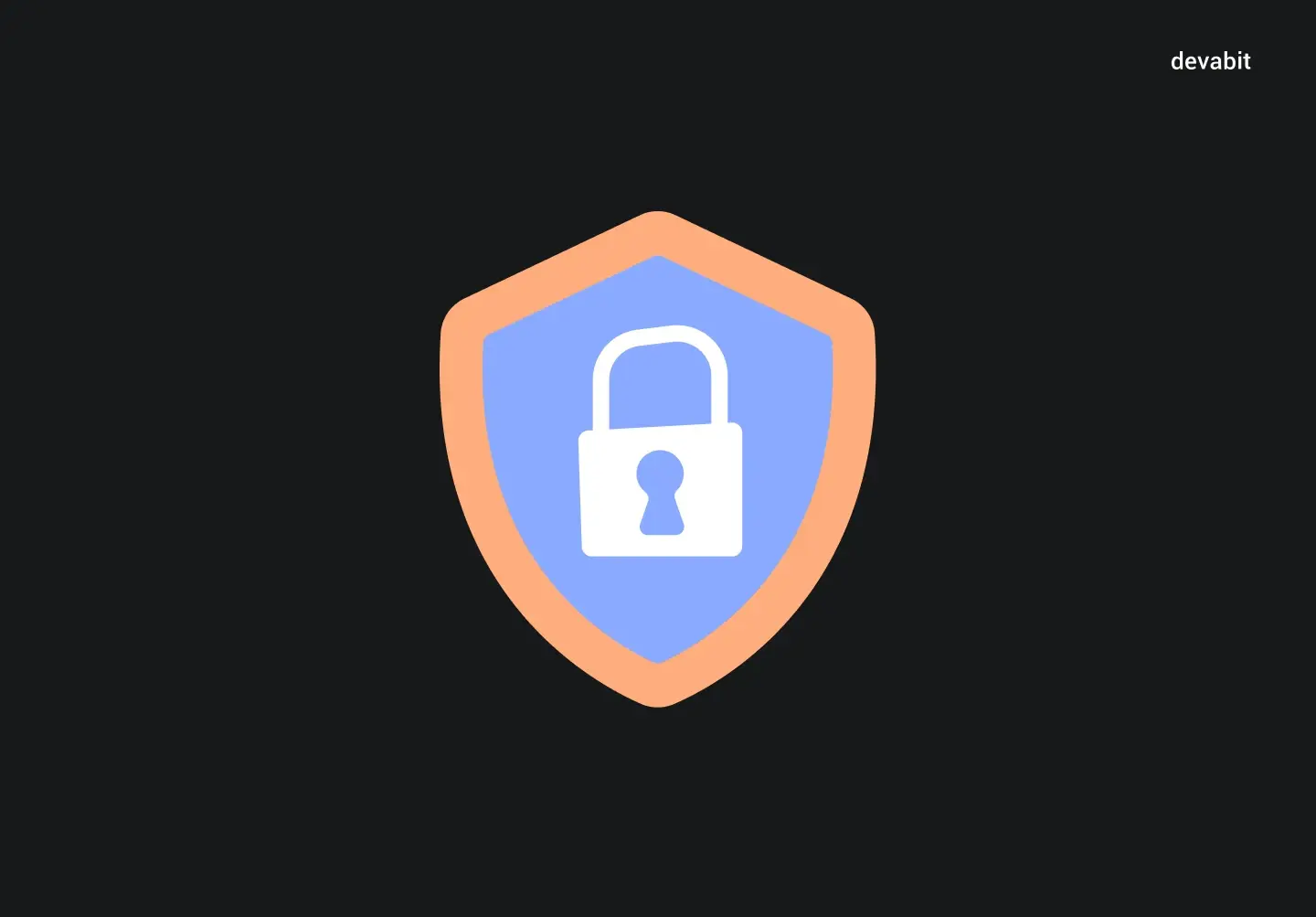 6.
Keeping the Pace with Global Perspective
As we have already sorted out, cultural diversity brings a significant advantage to IT staff augmentation in Eastern Europe. Since this region is located at a historical crossroads of cultures, it is also an epicenter of a multicultural workforce that brings a global perspective to projects. As individuals from different backgrounds collaborate and contribute their unique insights, such a tendency undeniably fosters creativity, innovative thinking, and problem-solving skills across extended teams. Accordingly, IT staff augmentation in Eastern Europe undeniably leads to enhanced project outcomes.
7.
Strong Work Ethics
It is not a secret that the exclusive mesh of high-quality education and a disciplined work culture is a genuine superpower of IT staff augmentation in Eastern Europe. Renowned for strong work ethics and professionalism, Eastern European developers constantly instill a sense of commitment, reliability, and accountability. This feature, in turn, helps to build passionate, dedicated, motivated, and focused on delivering exceptional results extended teams that can be seamlessly integrated into your unique workflow. According to the study by the European Foundation for the Improvement of Living and Working Conditions, Eastern European countries consistently rank high in terms of work quality and efficiency.
8.
Favorable Time Zone Alignment
Tired of starting your business chats with the phrase 'wakey, wakey, it is time to work'? Phew, what a relief you can omit this annoying saying when it comes to IT staff augmentation in Eastern Europe. In fact, Eastern Europe offers favorable time zone alignment with both Western Europe and the United States, enabling real-time collaboration and communication between IT staff augmentation teams in Eastern Europe and their clients, minimizing delays, and ensuring efficient project management. Over and above that, flexible work hours allow for immediate feedback, quicker decision-making, and faster turnaround times, contributing to enhanced productivity and project delivery.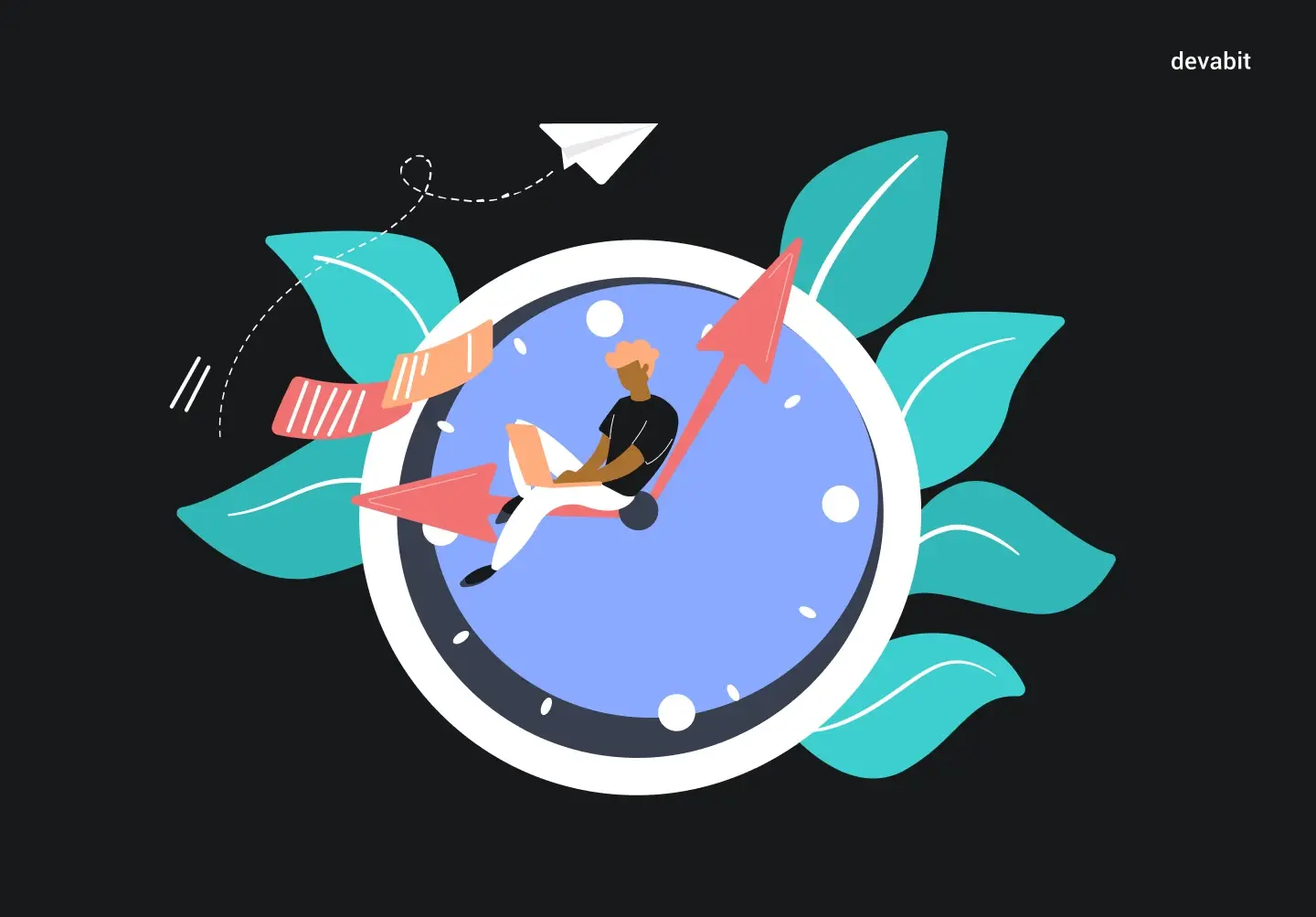 9.
Proximity to Emerging Markets
The strategic location of Eastern Europe enables businesses to gain the priceless advantage of accessing dynamic and lucrative emerging markets. Thanks to the region's proximity to both Western Europe and Asia, companies can harness this strategic position as a gateway to diverse marketplaces. Leveraging this exceptional geographic advantage, it is possible to expand your reach and tap into new customer bases in an easy and efficient manner. Additionally, direct access to emerging markets represents a substantial opportunity for companies seeking to fuel growth and diversify their operations. With Eastern Europe as a launching pad, businesses can unlock the potential of emerging markets and establish a strong foothold in rapidly evolving economies, driving their long-term success.
10.
Government Support and Incentives
Another awe-inspiring benefit of IT staff augmentation in Eastern Europe is the strong support and incentives provided by governments. Recognizing the utmost importance of the IT sector in economic growth, many Eastern European countries have implemented policies and initiatives to attract foreign businesses and investments. Tax incentives, grants, and subsidies help to promote IT solutions, research and development activities, and innovation. By way of illustration, there are various initiatives to boost programmers' expertise; think at least of numerous tech and international digital masterclasses like the Wolves Summit and IT Arena.
Looking for a reliable IT staff augmentation provider in Eastern Europe?
Cracking the Code

: Achieving Triumph with IT Staff Augmentation in Eastern Europe

Now, ten paragraphs later, we have hopefully managed to hold your eye and attention on the relevance of IT staff augmentation in Eastern Europe. Still, unleashing the benefits of IT staff augmentation in Eastern Europe is only half of the success. So how to chart the right path to triumph? With such a mind-blowing variety of IT staff augmentation providers, how to choose a trustworthy partner and establish mutual business growth? All in all, how to not fail with IT staff augmentation in Eastern Europe? Just take it easy since we have already prepared an efficient strategy for IT staff augmentation in Eastern Europe.
Practice makes perfect. Although you have definitely heard this famous phrase at least a million times during your lifetime, such an approach truly works when it comes to IT staff augmentation in Eastern Europe. Pay close attention to the portfolio. In essence, look for similar projects from your industry, considering both technical implementation and clients' reviews.
First touch matters. Does the IT staff augmentation provider treat you right during the first conversation? Do they pay attention to your pain points and specific requirements? After all, does their communication style is comfortable enough? While many businesses underestimate these crucial aspects, it is necessary to consider even the tiniest details because they can play a cruel joke against you later.
Long-term relationship. Achieving success with IT staff augmentation in Eastern Europe is like handling love affairs: if you are looking for a genuine commitment, it will always be better to build a long-lasting relationship. Therefore, choose a provider that is ready to scale your team according to changing requirements while maintaining ongoing dedication, support, and excellence.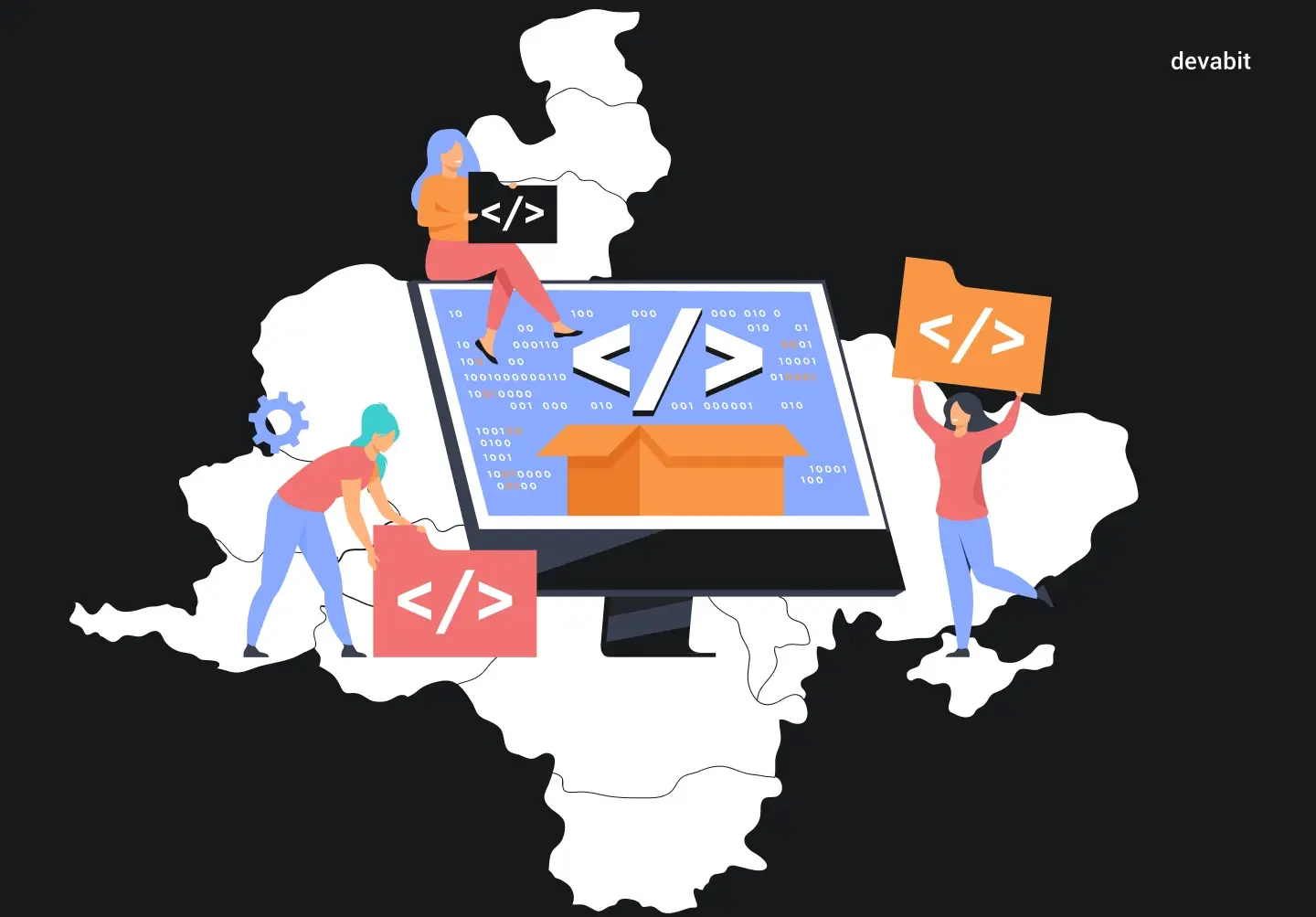 A Journey to Prosperity

: Lessons Learned from IT Staff Augmentation in Eastern Europe

After all is said and done, is Eastern Europe a talent goldmine or not? Well, the choice is only up to you, but we definitely believe it is. More than that, our today's article unveils only a small part of the benefits IT staff augmentation in Eastern Europe may bring to your business, so we still have a lot of interesting insights to help you make the right decision.

Do you consider IT staff augmentation in Eastern Europe as your option? Fortunately, you have already found it. Backed by years of experience in delivering top-notch solutions, devabit gathered experts in diversified areas, from SaaS development to 3D modeling. We are capable of creating extended teams of iOS, Android, Node.js, Vue.js, React.js, Laravel, Backend, Cloud, and PHP developers to fulfill and exceed your expectation. So what are you waiting for? Just drop us a line below and take the first step toward the tech-powered future.
Don't miss out! Click here to stay in touch.
Liked the article?
You will like our email too
Get the latest news from the devabit blog.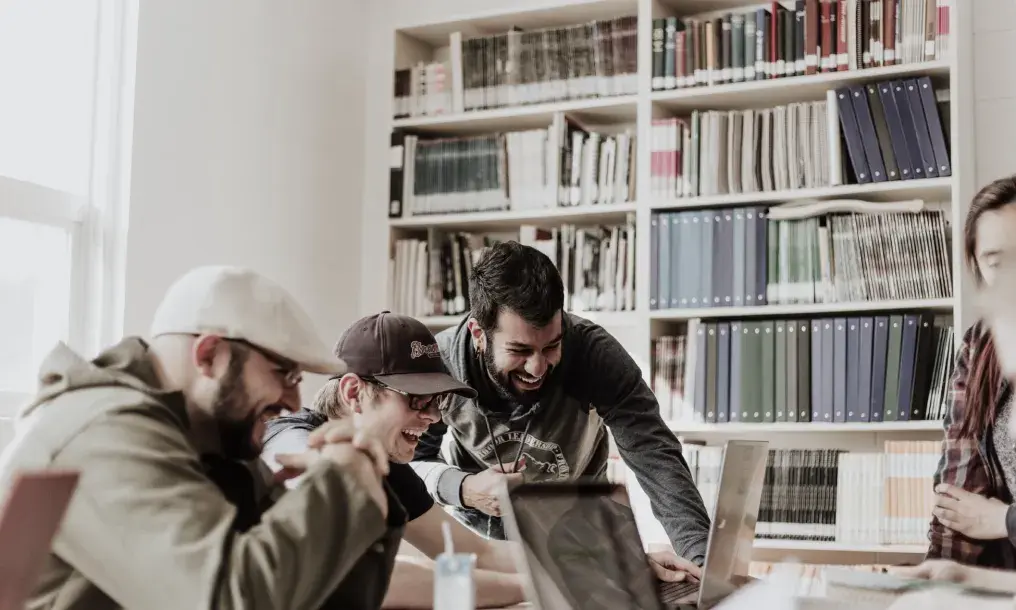 CONNECT WITH US WE'RE READY
TO TALK OPPORTUNITIES
THANK YOU! WE RECEIVED YOUR MESSAGE.
Sorry
something went wrong
One of our consultancy experts will get in touch with you shortly.
Please visit our portfolio to know more about us and the solutions we provide.