Communication Management Tool for Technicians
A mobile-first asset management solution aimed at improving and simplifying the work order process
About the project
As a computerized maintenance management system (CMMS), UpKeep helps reduce downtime and provides sophisticated reporting by closely monitoring the maintenance.
All the data is backed and securely stored in the cloud and available anywhere from any device. Businesses can easily adjust any part of the system to create a tailored solution representing the company processes. Work order forms can be deeply customized to measure value, create checklists, track status, etc.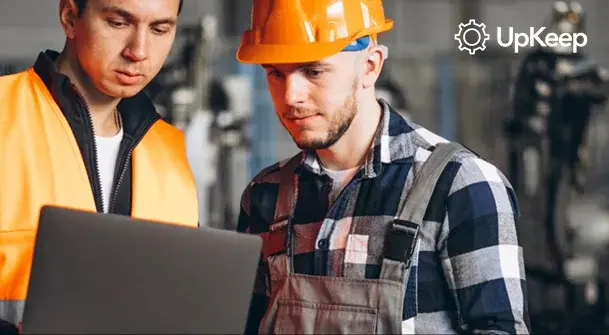 Goal
We were expected to create a unique platform that eliminates all the fussy paperwork for managing assets and associated costs. In addition, it should possess all the features to assist any organization in moving to a more planned environment.
Customer Challenge
Many companies operate in terms of unique workflows. UpKeep is a platform built to provide advanced usability and deep customization possibilities. This provides the ability to fine-tune basically any part of the workflow while almost perfectly matching company processes.
At the same time, the system needs to remain very intuitive and easy to use. Technicians should spend their time maintaining the assets rather than fiddling with the maintenance management system.
Value Delivered
UpKeep helps maximize asset performance, control costs, and improve operations. It allows to schedule preventive maintenance, see all served orders, and track spare inventory.
A CMMS can contribute positively to any organization that cares about compliance, asset management, well-organized budgets, and competitiveness. As a result, the system provides detailed reporting and visualization of key performance indicators.
Moreover, many companies have seen productivity gains when deploying UpKeep for technicians to download work orders, input parts, and view maintenance history. The software does not only support accurate forecasting but also keeps more extnded equipment maintenance.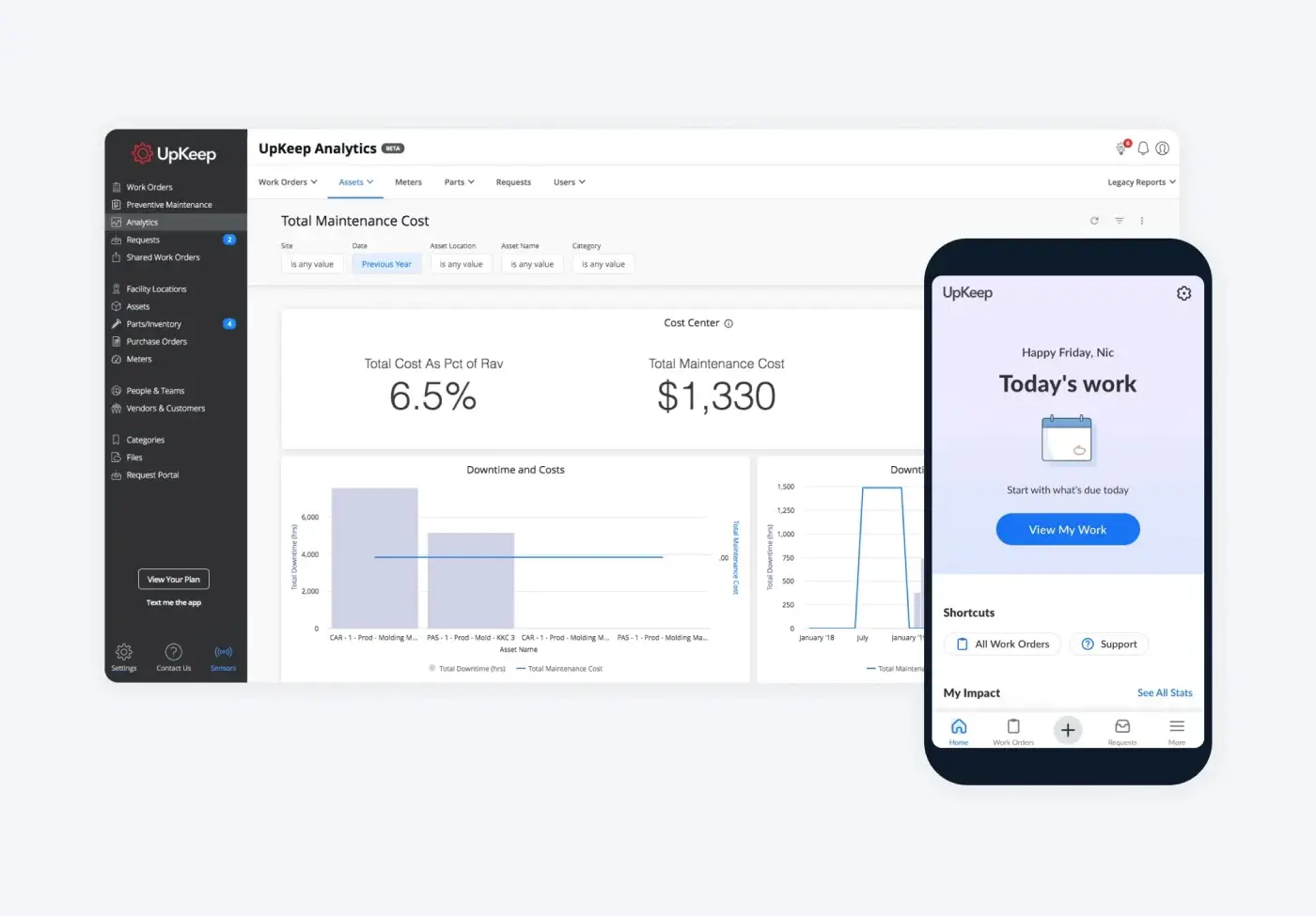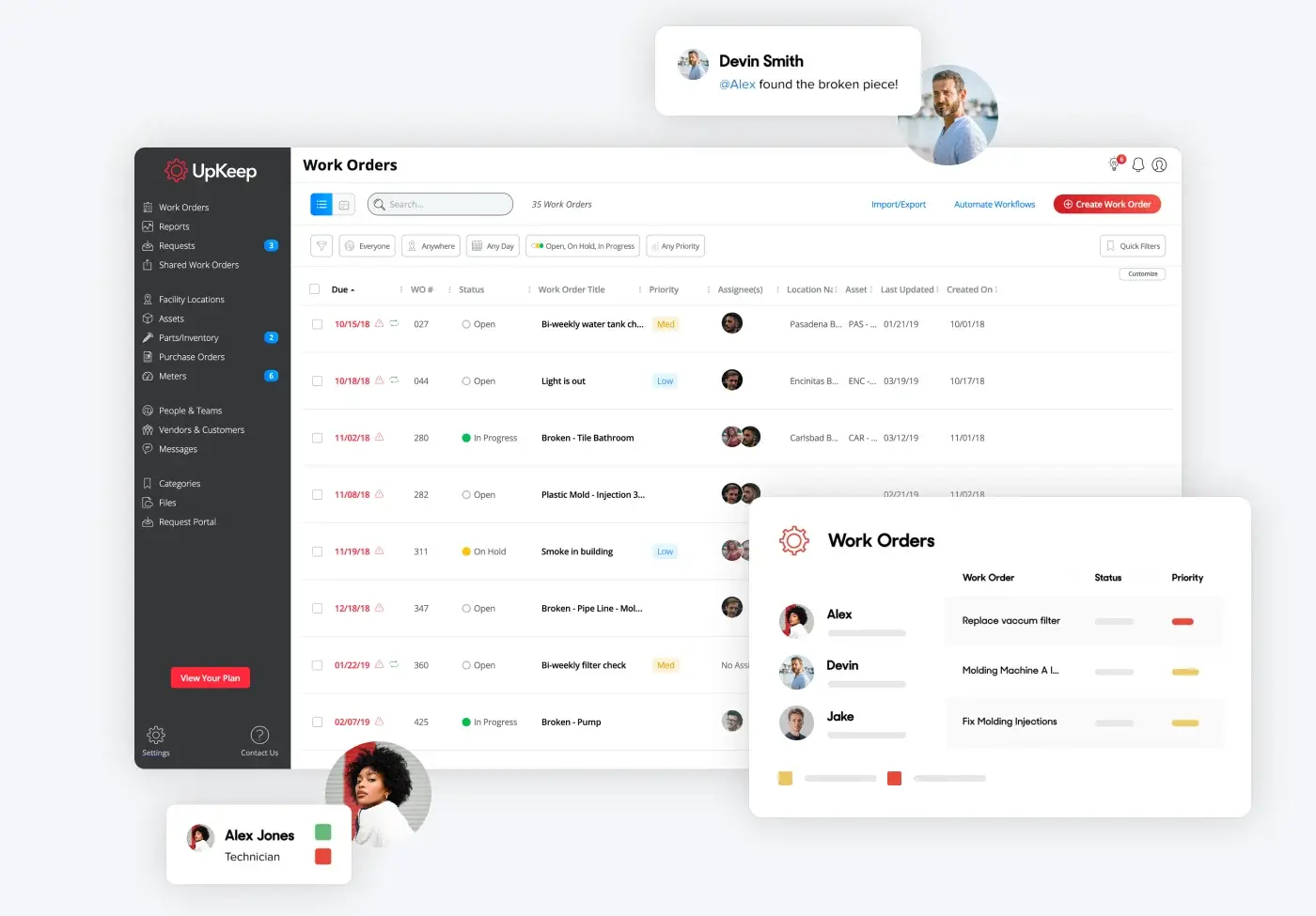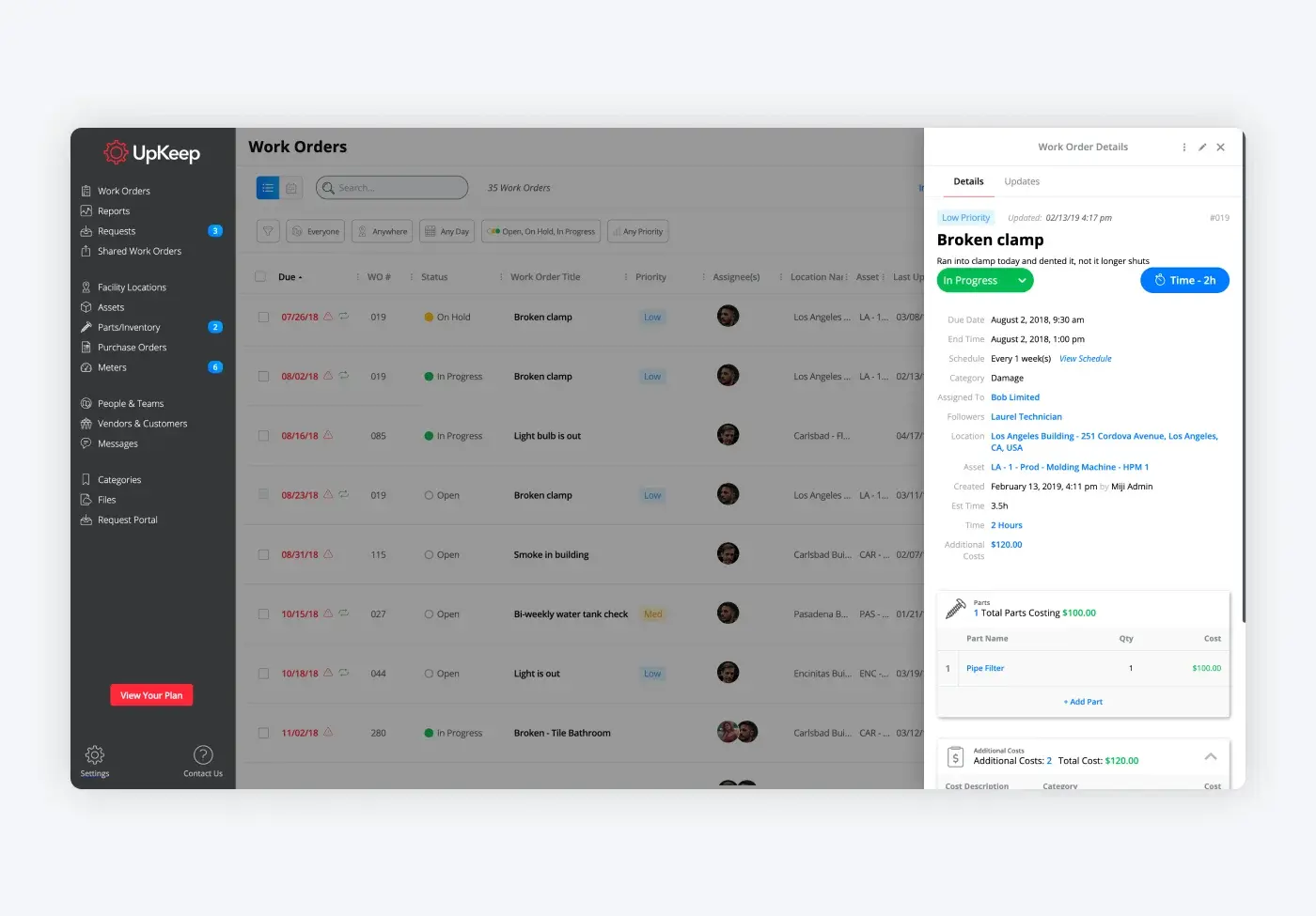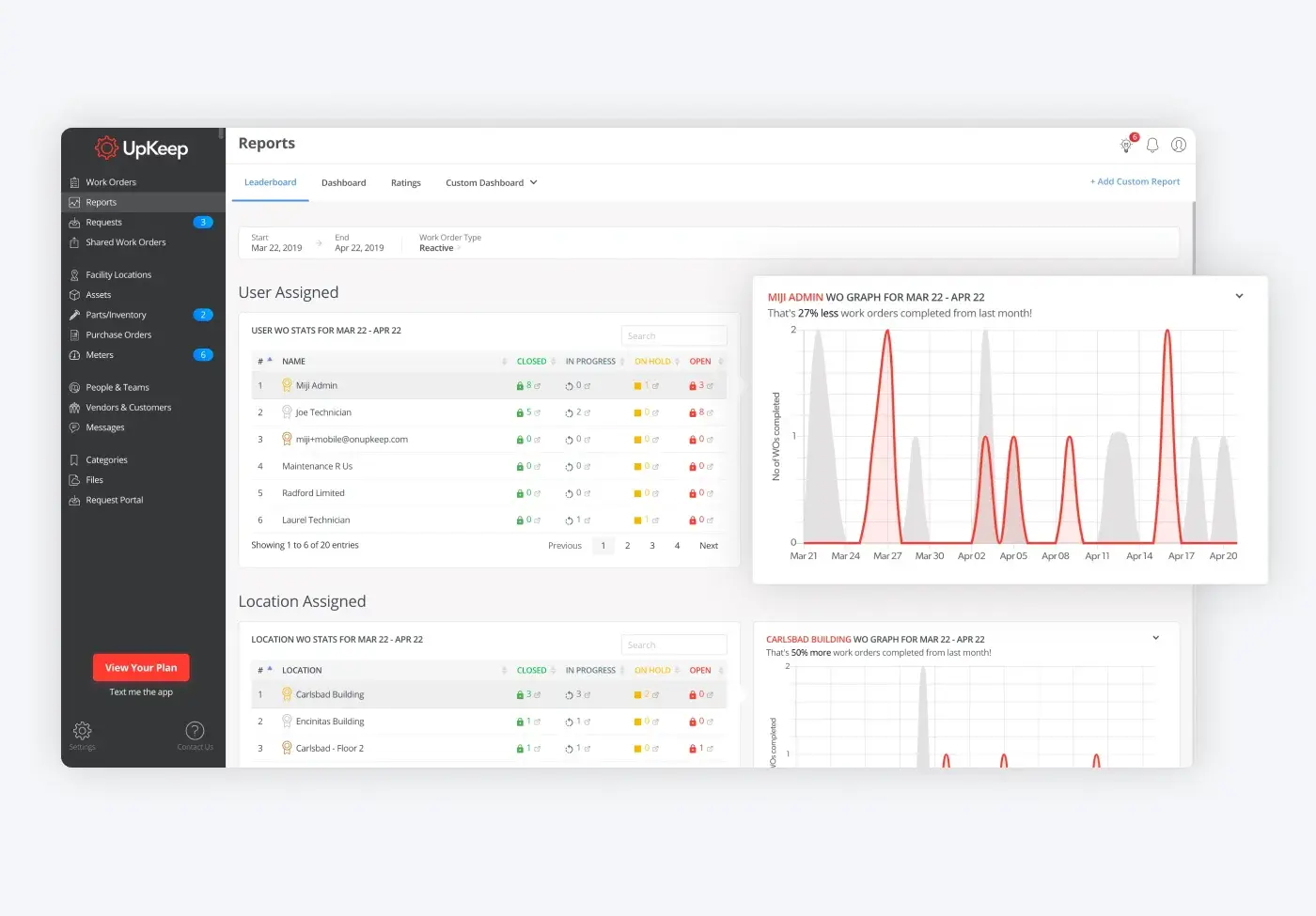 The platfrom combines multiple features under one roof:
Analytics
Work Orders
Order Details
Reports
CONNECT WITH US WE'RE READY
TO TALK OPPORTUNITIES
THANK YOU! WE RECEIVED YOUR MESSAGE.
Sorry
something went wrong
One of our consultancy experts will get in touch with you shortly.
Please visit our portfolio to know more about us and the solutions we provide.
Customer's Quote
"It was a pleasure for us to work with the devabit team. They have proven their expertise by producing highly qualitative solutions for us. devabit experts helped us avoid costly and timely photo shoots of the jewelry by providing high-quality 3D renders. As we work with retailers, it was crucial for us to find an effective way of communication with them and automate operational processes".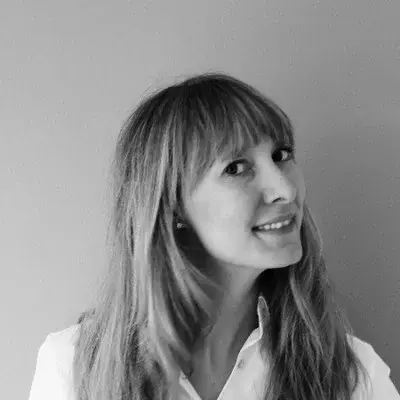 Sofie Langebæk
Digital Development Manager at Shamballa
USA