Feature-Rich Sports Management Software
A multifunctional B2B2C SaaS platform for the US-based sports organizations
About the project
SquadFusion is a unique tool designed to simplify and optimize the organizational and administrative elements of the sports teams and league activities.
devabit team created a user-friendly cloud-based platform that allows users to create customizable club websites, schedule events, collect payments, make integrated reports and announcements and register personal accounts. Although the whole system is very complex and includes a wide array of functions, it is very convenient to maintain for the end-user.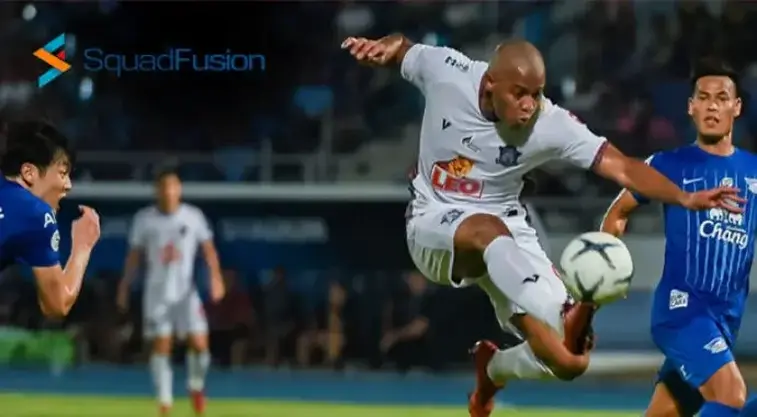 Goal
Our goal was to create a simply designed yet multifunctional platform with various features like memberships, registrations, payments, rostering, scheduling, communication, and more.
Customer Challenge
Running an amateur sports club, league, or team has always been a challenging task. Therefore, devabit decided to build a robust sports management platform aimed at providing a rich team experience.
UI Design Process
We created easy-to-use and pleasurable interfaces to provide users with an unforgettable experience within the platform.
From the home page to the payment bill, our designers paid extra attention to each element so that the platform has a visible identity.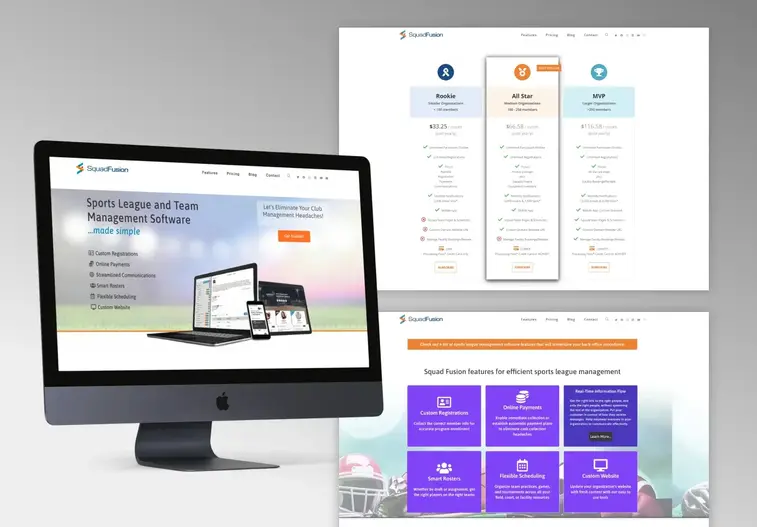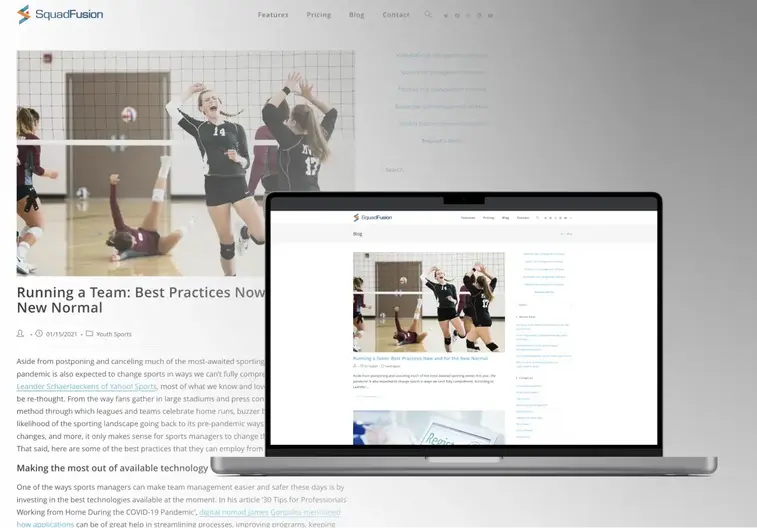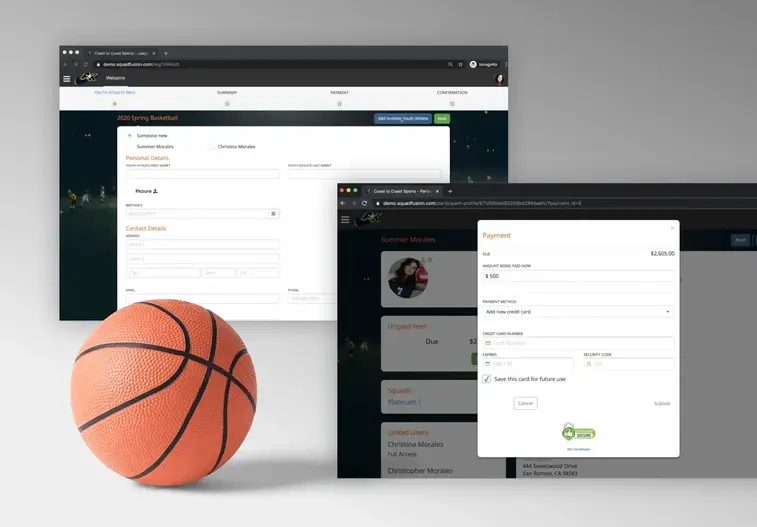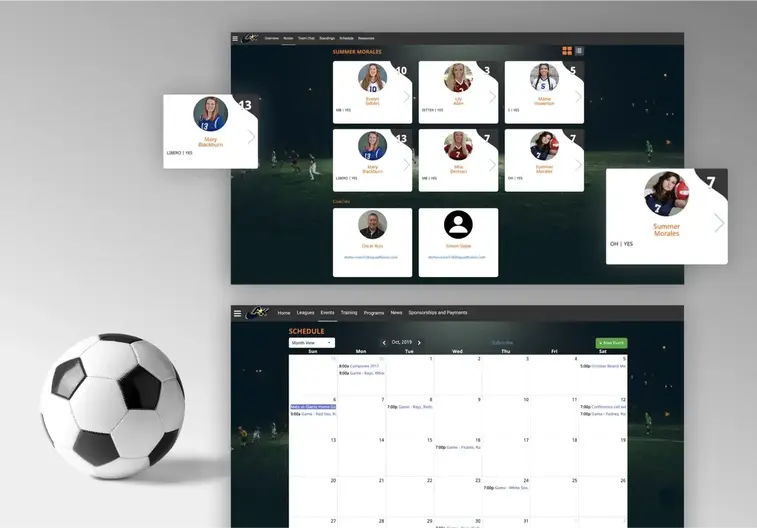 We designed multiple pages, including:
About us page
Blog page
Payment page
Roster events page
Business Value
Devabit team successfully implemented a complex SaaS solution for sports management with automated data reporting and integrated payment system.
SquadFusion software has been supporting many small to medium amateur and professional sports clubs for a while now. After all, we managed to become a reliable partner in all their administrative work helping to save time and focus on sports.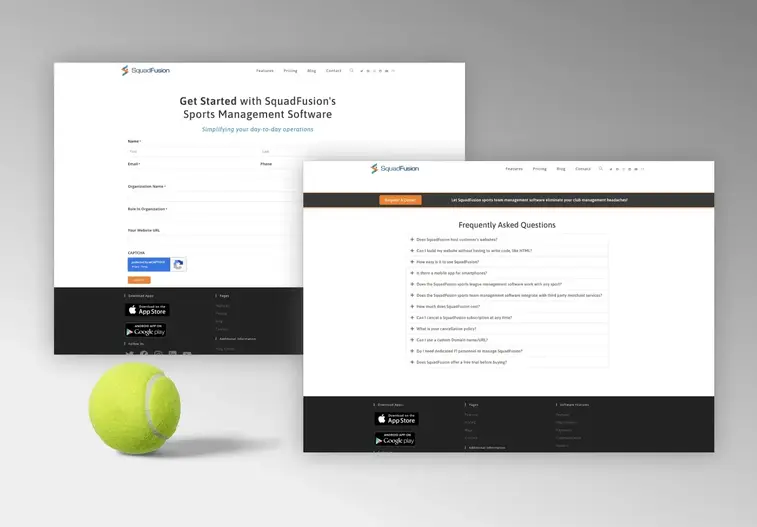 End-to-end development
outsource your software project
Our services include:
UI design
Web & mobile development
Product management
Quality assurance
DevOps and Cloud
CONNECT WITH US WE'RE READY
TO TALK OPPORTUNITIES
THANK YOU! WE RECEIVED YOUR MESSAGE.
Sorry
something went wrong
One of our consultancy experts will get in touch with you shortly.
Please visit our portfolio to know more about us and the solutions we provide.
Customer's Quote
"It was a pleasure for us to work with the devabit team. They have proven their expertise by producing highly qualitative solutions for us. devabit experts helped us avoid costly and timely photo shoots of the jewelry by providing high-quality 3D renders. As we work with retailers, it was crucial for us to find an effective way of communication with them and automate operational processes".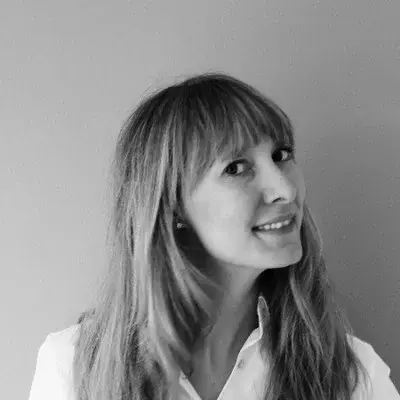 Sofie Langebæk
Digital Development Manager at Shamballa
USA