eCommerce Solution for Largest Ukrainian Publishing House
A state-of-the-art big commerce for popular publishing house

About the project
devabit has been entrusted to completely redesign the brand's online presence by creating a functional eCommerce website.
The Old Lion Publishing House is a leading nationwide publisher that owns 50% of the market.
As a publisher recognized in the international publishing arena, the Old Lion Publishing House wants to inspire a broader amount of people by reaching their audience online and destroying geographical, racial, and age borders.
Goal
The pivotal goal of the project was to design a new and recognizable corporate identity. On the one hand, it is aimed at helping Old Lion establish themselves as a trusted national brand with a powerful statement and philosophy. On the other hand, it is designed to help the publisher grow and conquer all parts of the Ukrainian market, including the online ecosystem.
Customer Challenge
The rapid growth of the largest publishing house in Ukraine led to the need to implement a new, more robust solution. The current off-the-shelf eCommerce store could not handle the volumes anymore, while existing functionality was not able to serve the growing demands of buyers. Hence, a fully custom eCommerce solution had to be built from the ground up to ensure further growth and enhanced services for both current and new clients.
Typography & Colors
Unique design elements, colorful pictures, and a specific brand's identity require a set of well-chosen fonts and a wide color gamut. For this reason, we used Gilroy and Lato fonts along with over 20 different colors. Below, we only demonstrate the ones that predominate.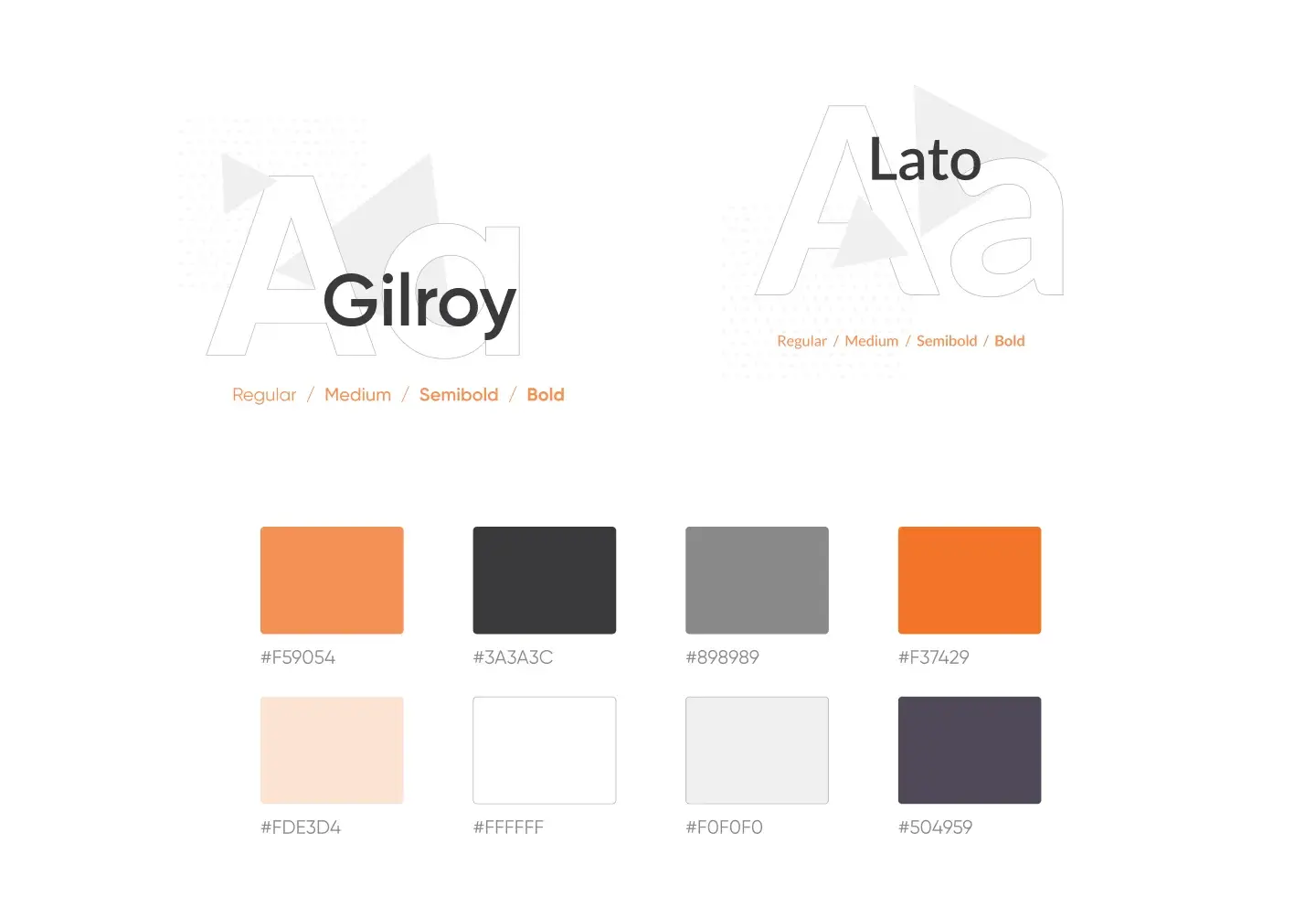 UX Design Process
We encompassed all aspects of the end-user's interaction with the Old Lion's identity, services, and products.
Following the research and setting clear project goals, we kicked off working on the wireframes to attempt to solve complex user experience challenges.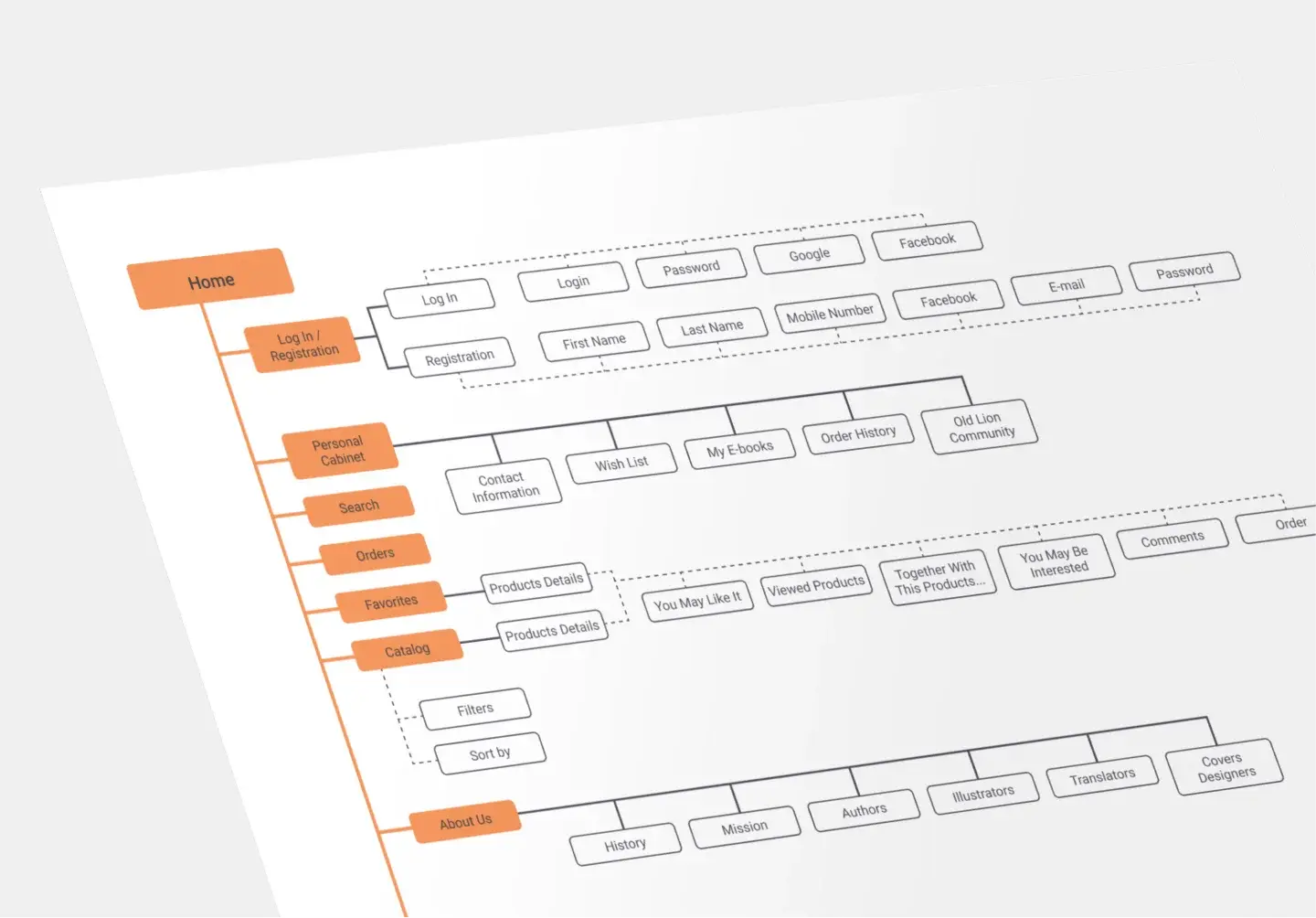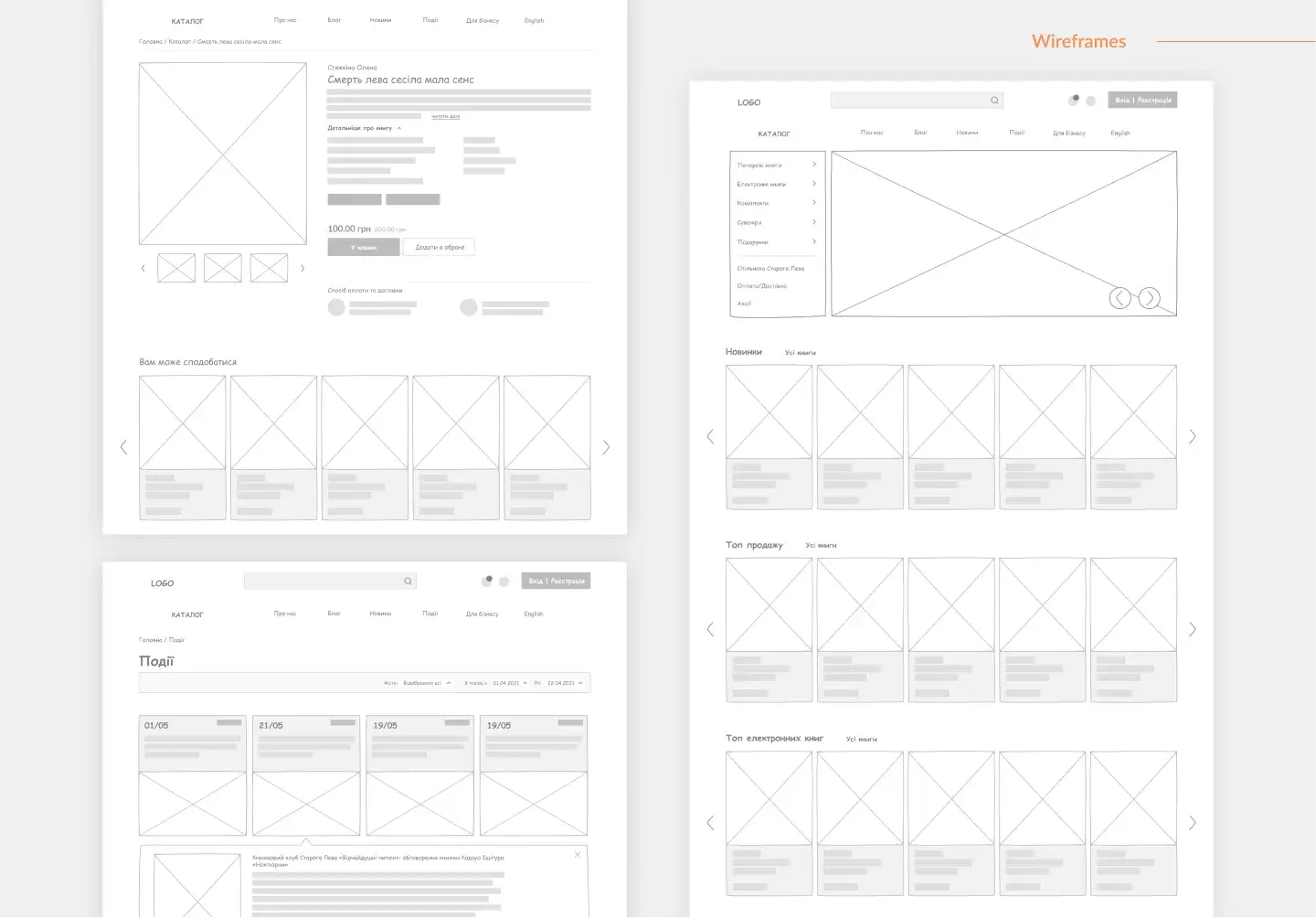 Some of the UX artifacts we implemented:
UI Design Process
A functional, responsive website layout looks good on different resolutions and devices, but it was not the only important factor to consider when crafting the interface for the Old Lion Publishing House.
Bearing in mind that the amount of information and images on the screen should be tailored to the key user's needs and limitations, we designed functional yet aesthetically pleasant pages, including the main page, product page, order page, events page, and about us page.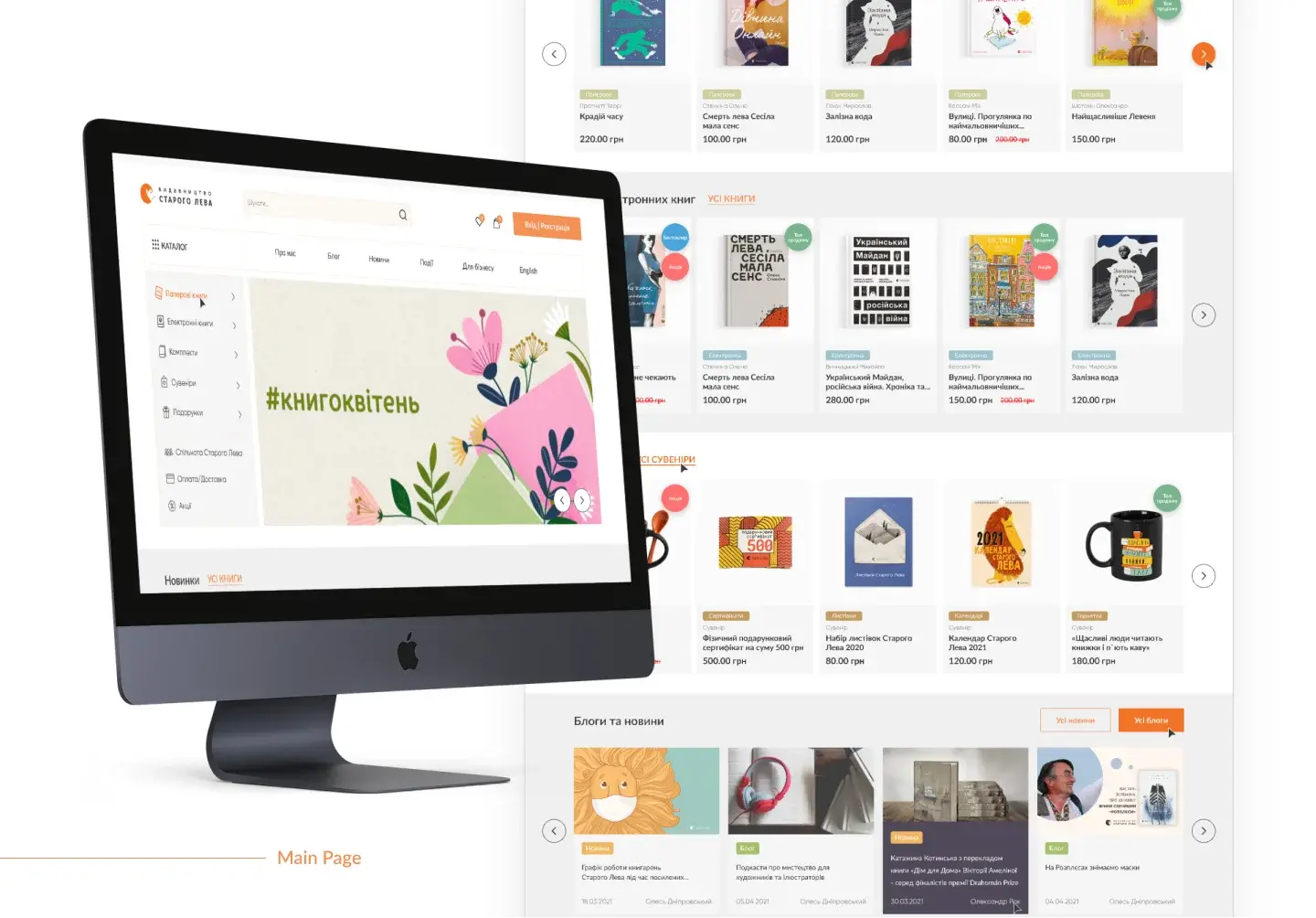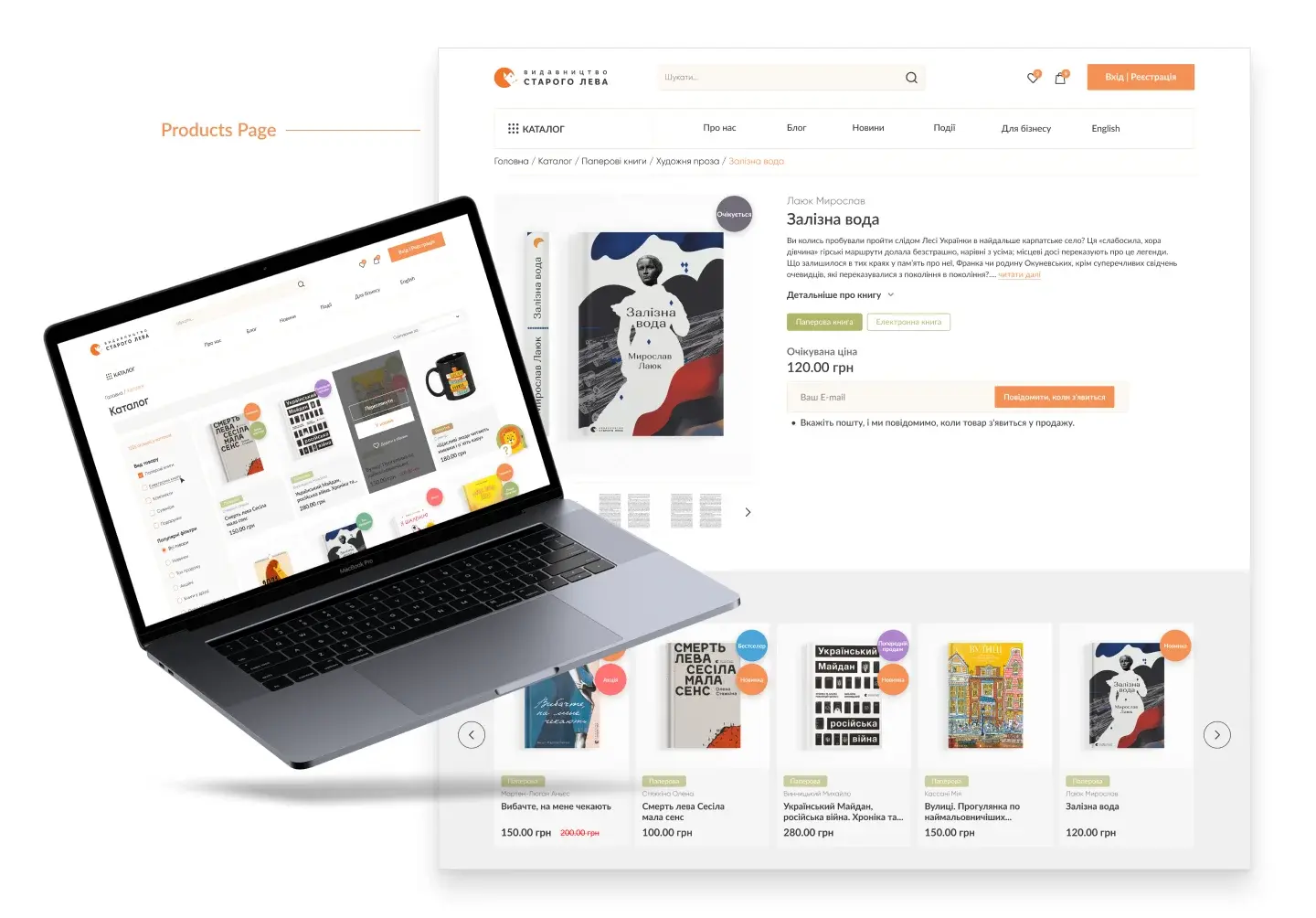 Mobile Version
While a robust mobile version is considered to be a guarantee of a successful website, we paid extra attention to the mobile optimization of Old Lion's eCommerce store.
We added lighter images so that the website loads faster while all buttons are sized to adapt to broader fingers.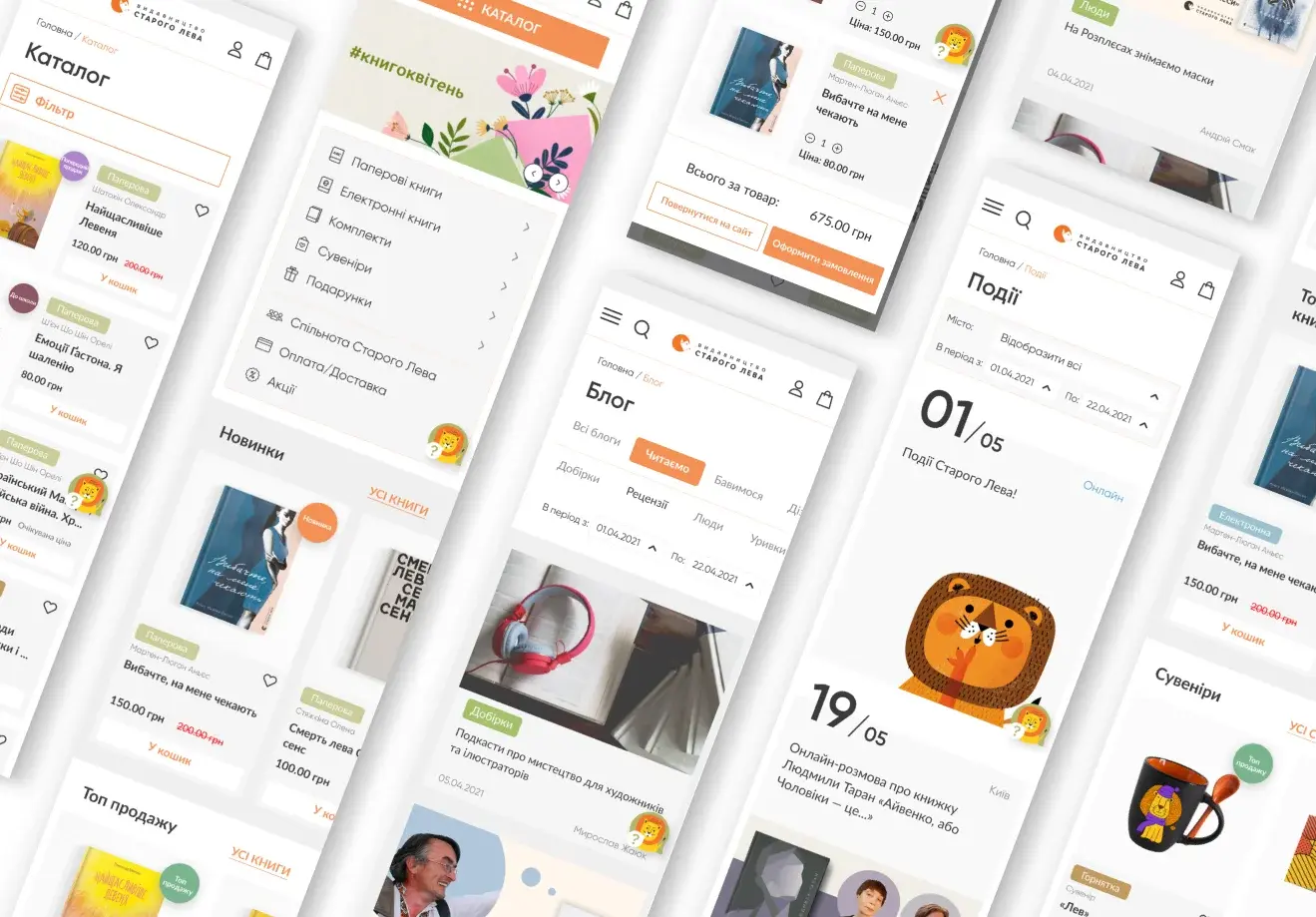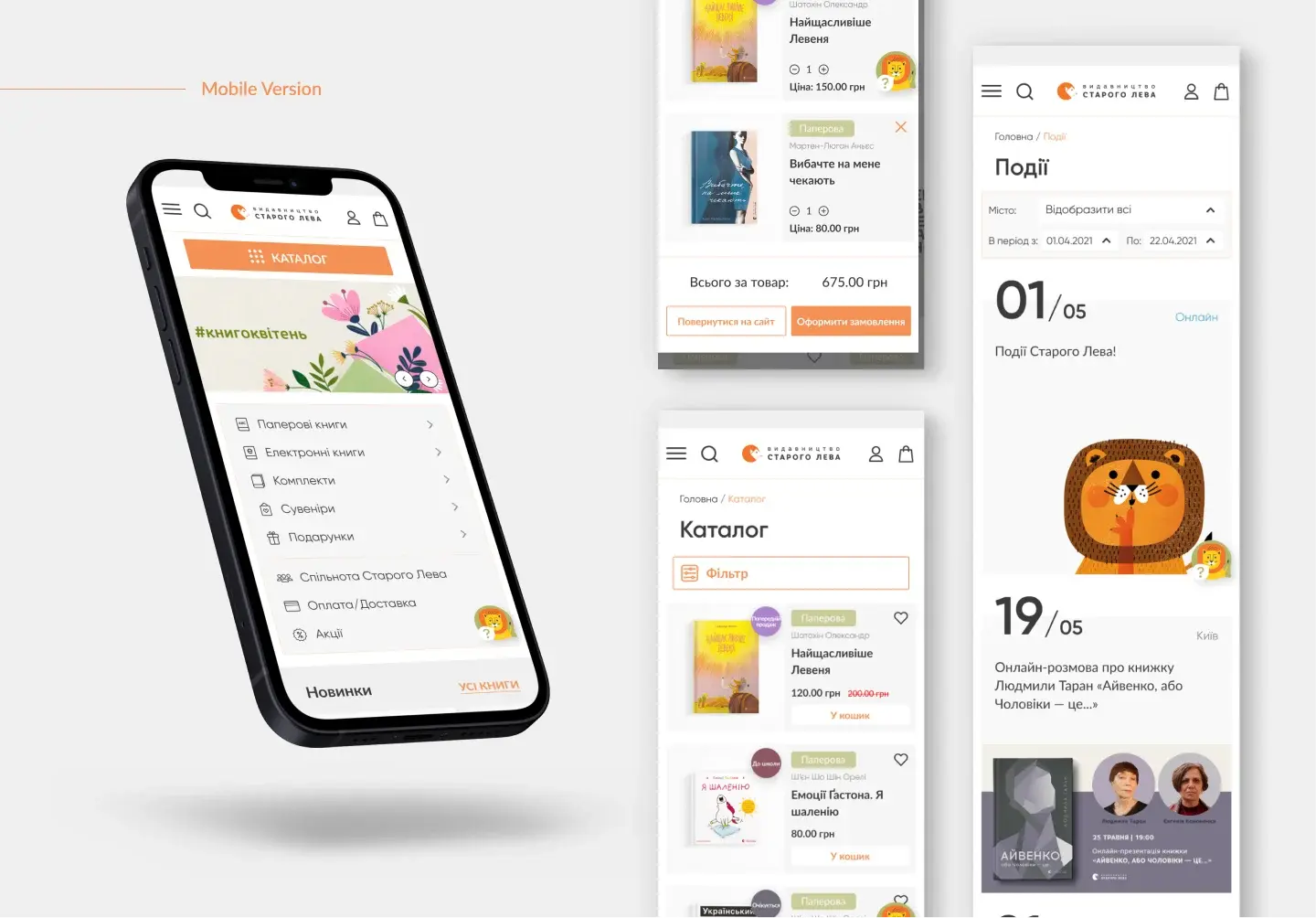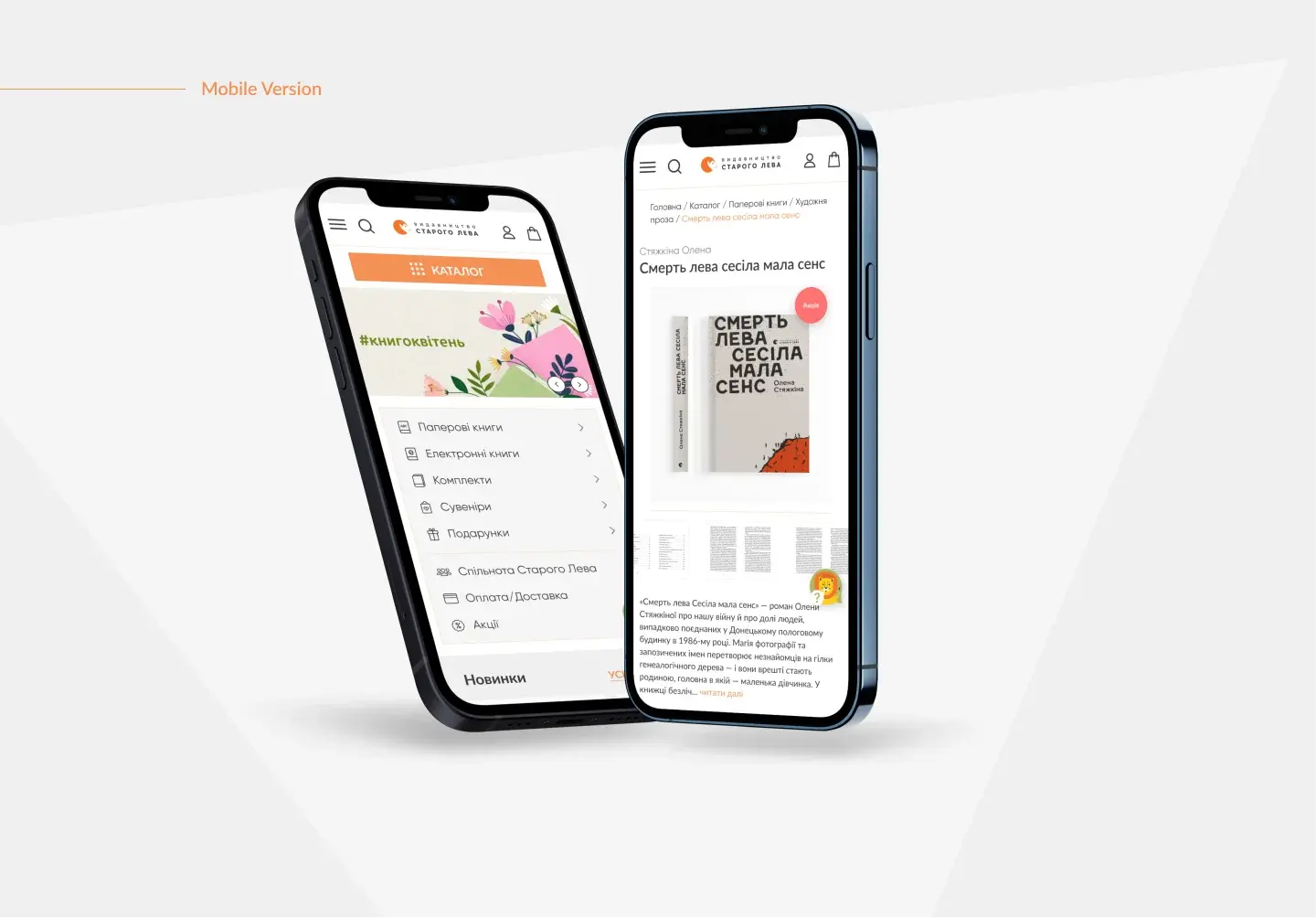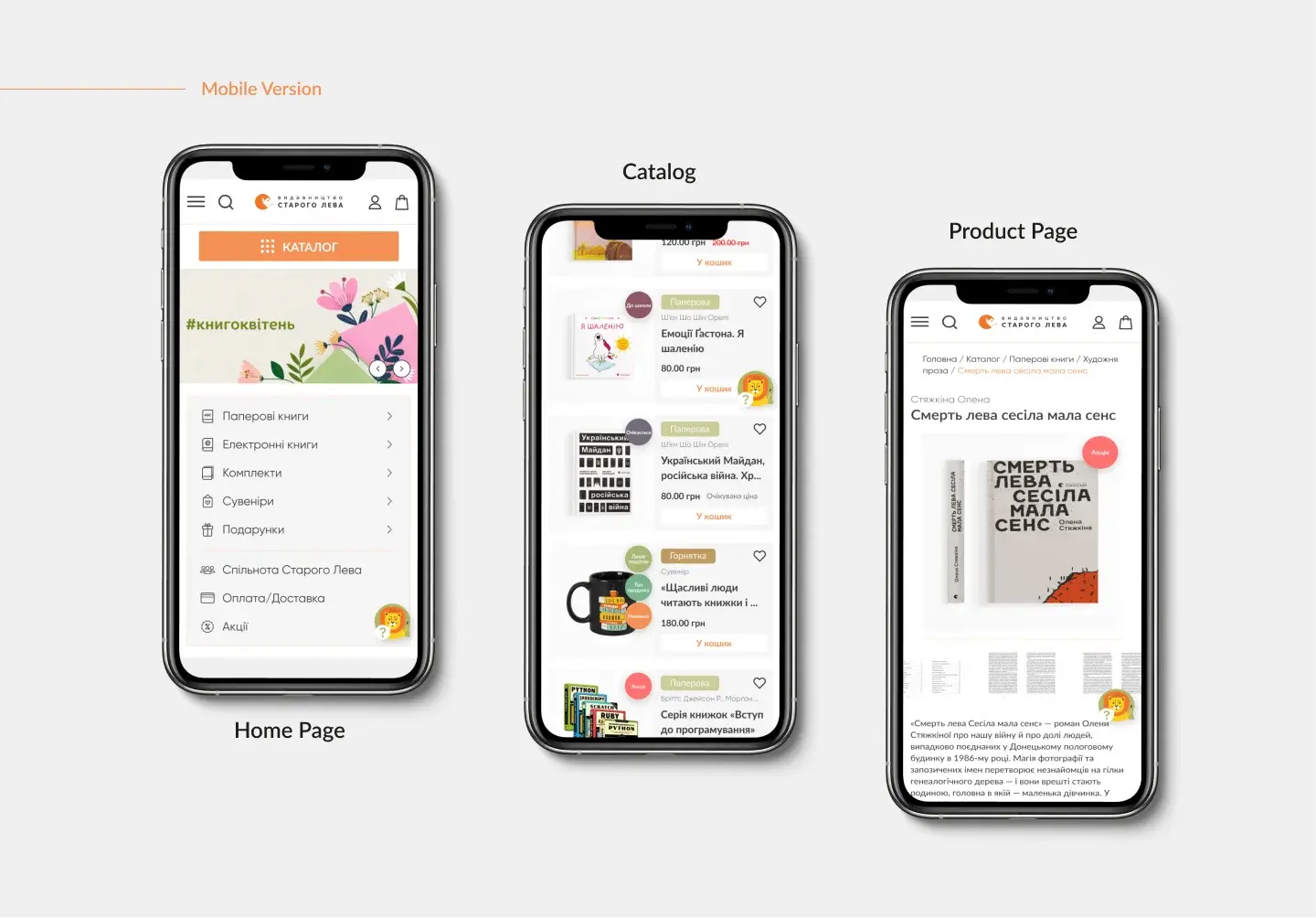 Several screenshots of our adaptive project version.
CONNECT WITH US WE'RE READY
TO TALK OPPORTUNITIES
THANK YOU! WE RECEIVED YOUR MESSAGE.
Sorry
something went wrong
One of our consultancy experts will get in touch with you shortly.
Please visit our portfolio to know more about us and the solutions we provide.
Customer's Quote
"It was a pleasure for us to work with the devabit team. They have proven their expertise by producing highly qualitative solutions for us. devabit experts helped us avoid costly and timely photo shoots of the jewelry by providing high-quality 3D renders. As we work with retailers, it was crucial for us to find an effective way of communication with them and automate operational processes".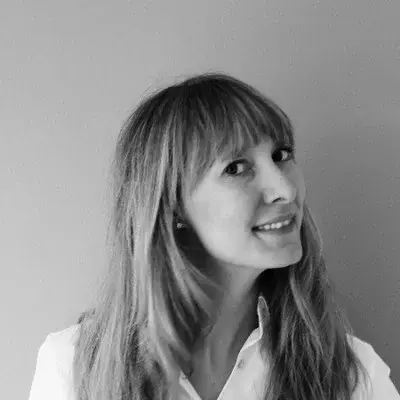 Sofie Langebæk
Digital Development Manager at Shamballa
USA