Dynamic Pricing and Capacity Management Platform
Seamlessly schedule your car service in a blink of an eye
About the project
EvenFlow AI is a platform designed to conveniently book maintenance or repair appointments for your BMW, Honda, and Ford car.
Applying airline industry revenue management techniques, we managed to organize price service requests to maximize profit.
The platform enables users to manage the following activities:
Fill in less popular appointment slots by providing incentives and discounts.
Manage all your service locations from one centralized place.
Use smart reporting and analytics to improve pricing margins and schedule a time to check in with customers so that you can offer all available services efficiently.

Goal
EvenFlow AI enables car dealerships to gain full control of their service appointments flow and benefit from dynamic pricing and scheduling optimizations. At the same time, end-users benefit from scheduling flexibility and gain incentives when appointments are booked for off-peak times. Thus, the platform significantly impacts service department profit by providing car owners with improved convenience.
Customer Challenge
Scheduling practices do not effectively control the flow into the auto service departments. This also causes poor customer experience & operational challenges and oftentimes leads to negative profit consequences for car dealerships. The platform is aimed at helping with dynamic pricing, personalized offers, and real-time capacity management to ensure a minimum of 10% service profit growth.
Industry:
Professional Services, Automotive, Auto Mechanics
Typography & Colors
The proper use of colors and fonts is intended to create a positive first impression on your target audience.
While using pleasant to the eye color combinations helps EvenFlow AI engage new visitors, clear typography makes it easy for the customers to read and interact with the content.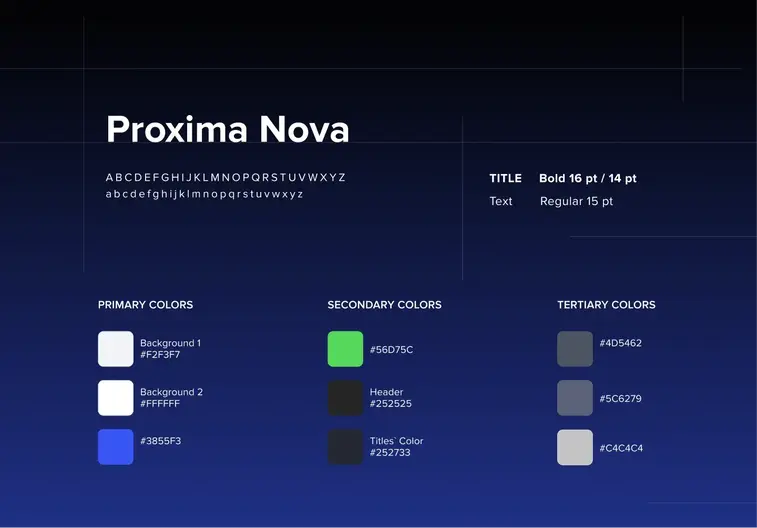 Wireframes
High-quality wireframes served as a reference point for functional specifications and provided our development team with a stable foundation to move further.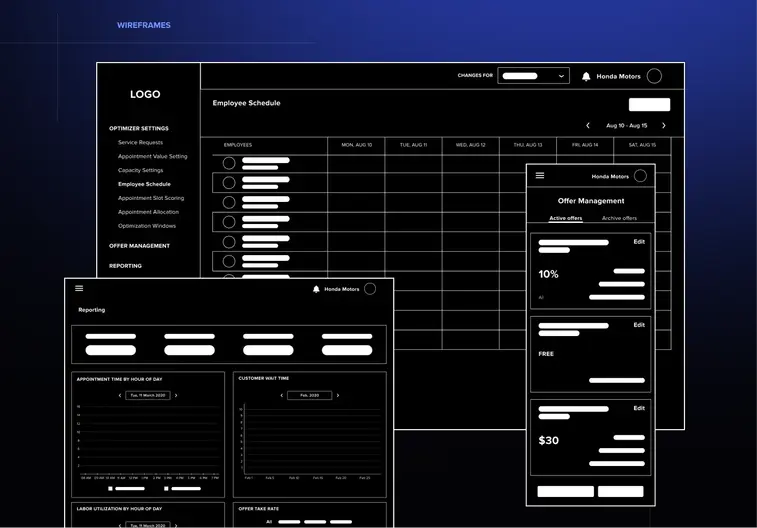 UI Design Process
The design is adaptive and looks great on any device and within different resolutions.
Moreover, we paid extra attention to designing smart scheduling and dispatching interfaces to enable dealerships to manage the workforce efficiently.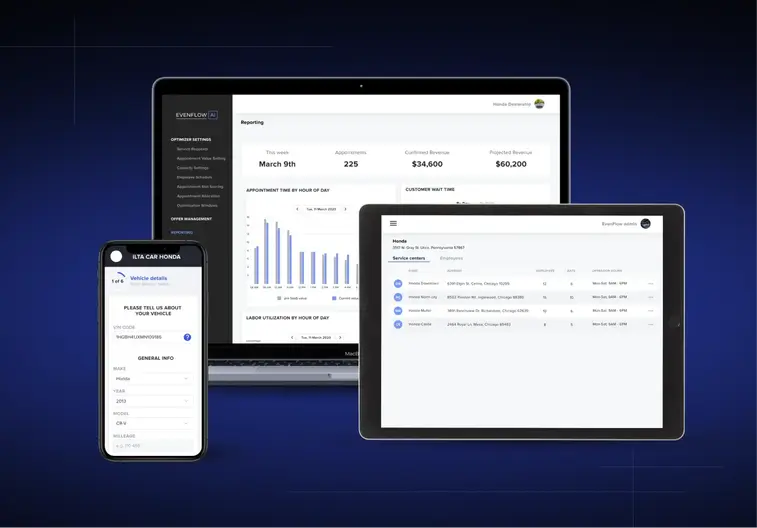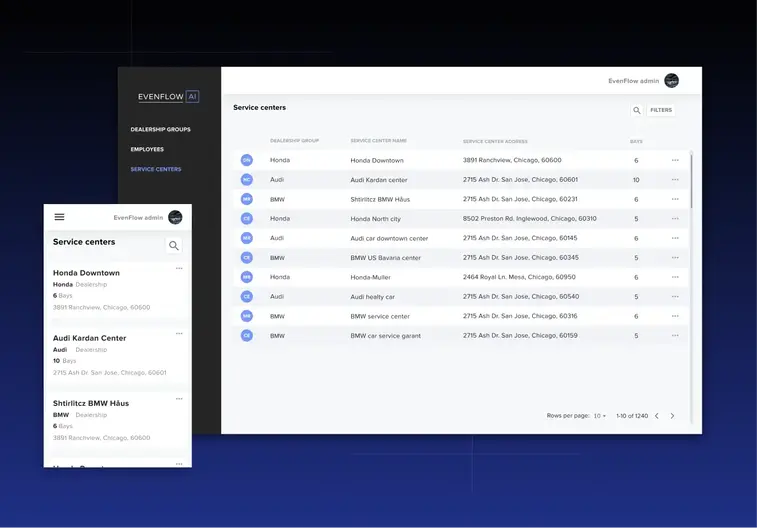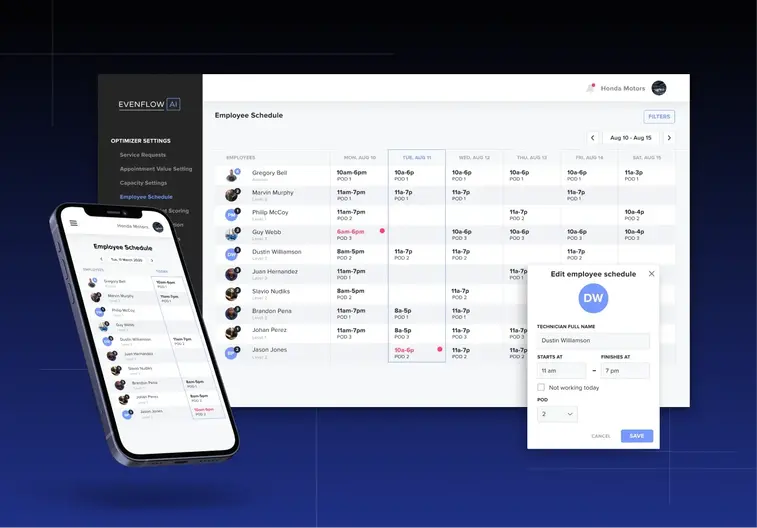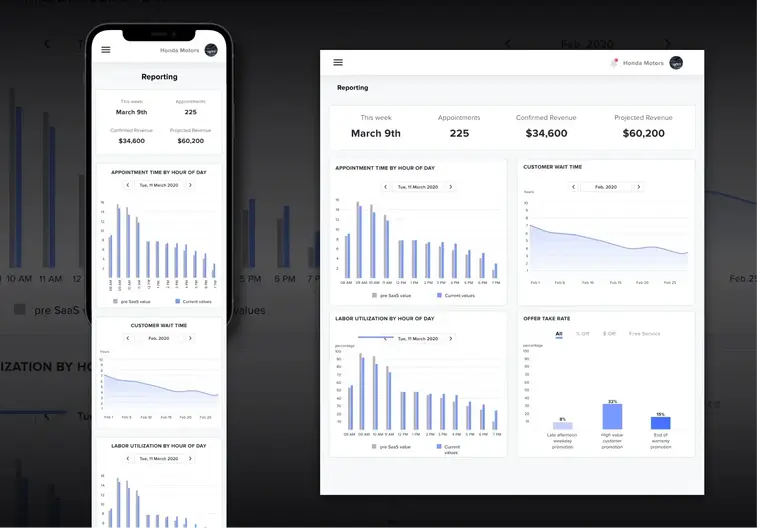 We created designs for the following pages:
Reporting
Service centers
Employee schedule
End-to-end development
outsource your software project
Our services include:
UI design
Web & mobile development
Product management
Quality assurance
DevOps and Cloud
CONNECT WITH US WE'RE READY
TO TALK OPPORTUNITIES
THANK YOU! WE RECEIVED YOUR MESSAGE.
Sorry
something went wrong
One of our consultancy experts will get in touch with you shortly.
Please visit our portfolio to know more about us and the solutions we provide.
Customer's Quote
"It was a pleasure for us to work with the devabit team. They have proven their expertise by producing highly qualitative solutions for us. devabit experts helped us avoid costly and timely photo shoots of the jewelry by providing high-quality 3D renders. As we work with retailers, it was crucial for us to find an effective way of communication with them and automate operational processes".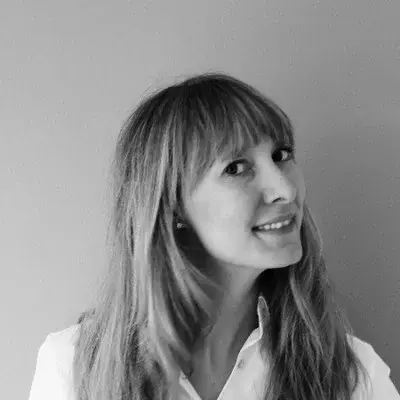 Sofie Langebæk
Digital Development Manager at Shamballa
USA