Mobile Solution to Help Couples Improve Marital Relationships
A unique iOS & Android app that helps couples stay engaged in their marriage relationship.
About the Project
Our lives revolve around relationships with our significant ones. Marriage becomes the most important value, and when conflicts occur, we are ready to undertake any challenges to make the marriage work.
This is why our client came up with an app idea that can help end users become closer to their partners and develop a more meaningful and deep connection. The app is a pocket psychologist that helps people stay engaged in their marital relationships. By answering personal questions and following the recommendations in the app, users can resolve their marriage conflicts more easily and find the answers they have been seeking.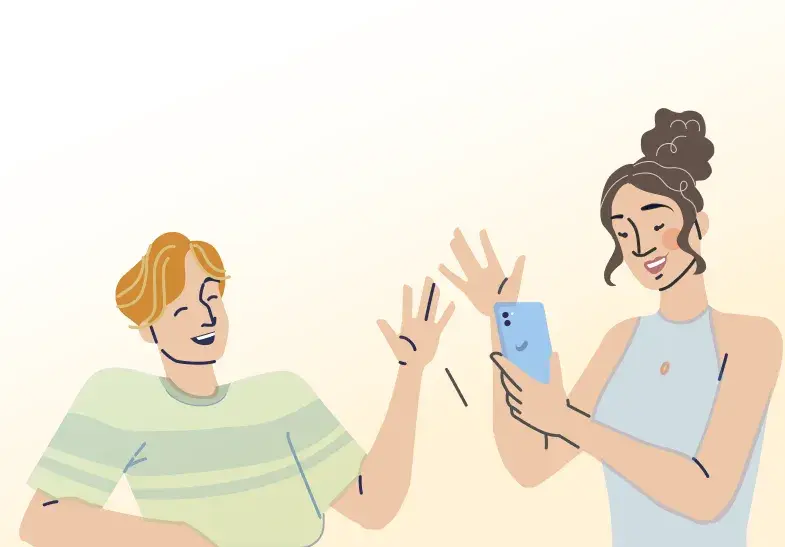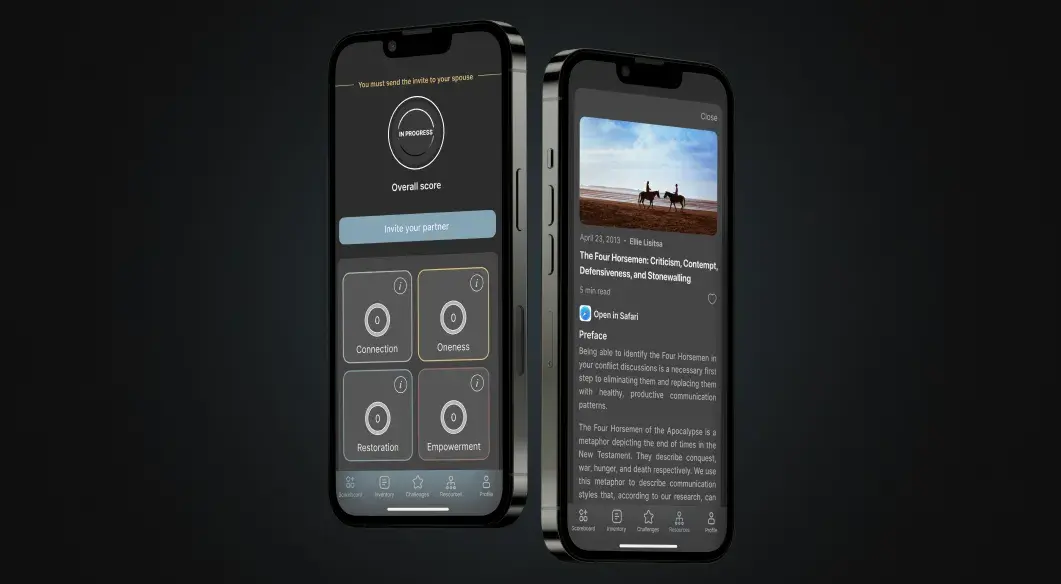 Goal
In 8 weeks, our team was requested to build an app that allows couples to stay engaged in their relationship. On the one hand, we had to create an easy-to-use mobile application with a user-centric approach. On the other hand, our team fulfilled a broader objective aimed at helping couples better understand each other's marital needs and rejuvenate their marriages.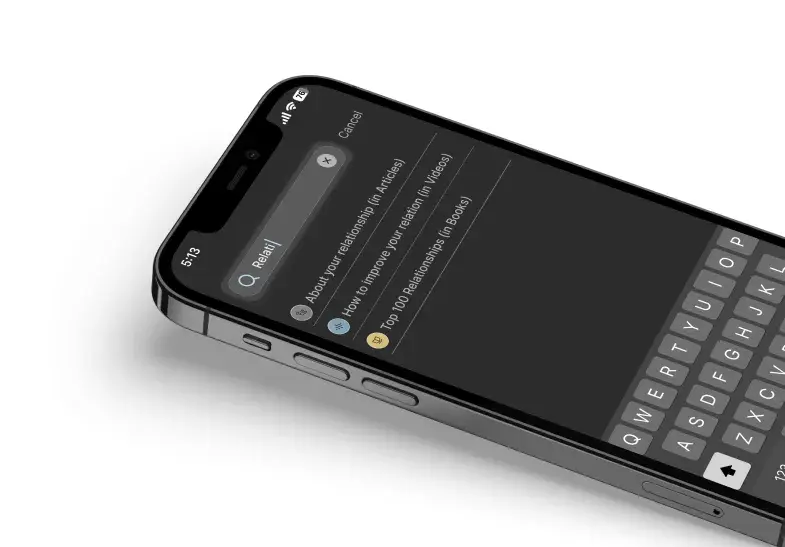 Customer Challenge
While there is a wide array of resources, programs, and apps revealing the do's and don'ts in a marriage, this solution is entirely different. Unlike the competitors, it is aimed at making preventative help available to everyone, helping build more healthy and vibrant marriages, and improving our society. Our client's main challenge was creating an app that makes working on marriage accessible and fun simultaneously. Through a powerful mesh of psychology and technology, the app should empower couples to make wiser choices by accessing marriage counseling without feeling like they are going to the family psychologist.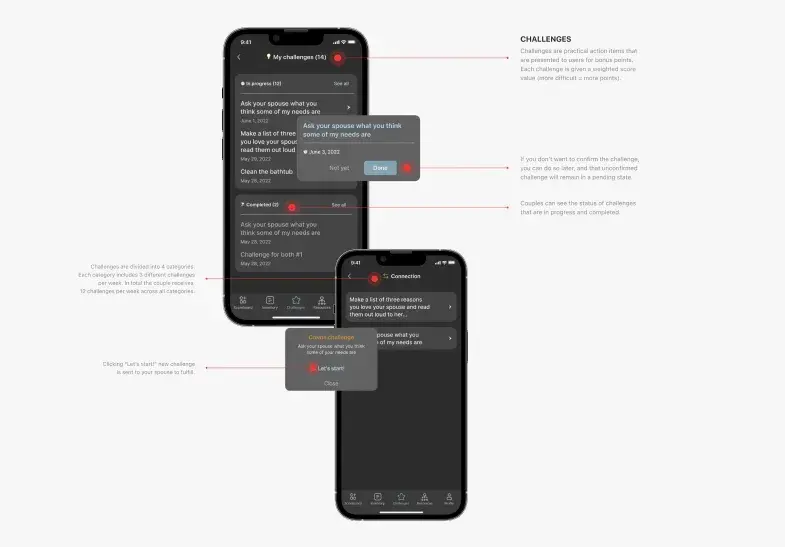 Style Guide
Besides the standard black-and-white color palette, we added light blue and light green, which provide good accessibility against a dark background.
In the font headers, we used SF Pro Rounded font as a neutral, versatile, sans-serif typeface that is a good-looking font for IOS. At the same time, we utilized Inter, flexible font and one of our favorite choice for general use, as the primary font.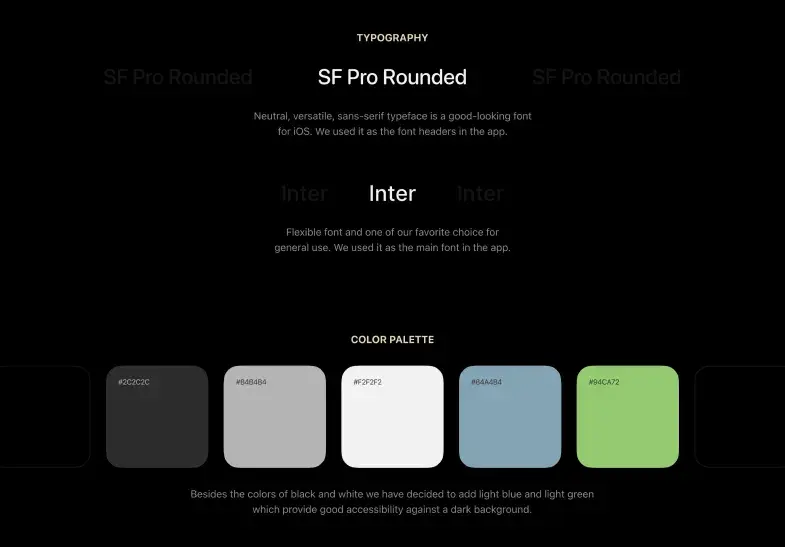 Want to develop a cutting-edge mobile solution to empower your business?
Design & Development
We formed and prioritized user stories based on the information obtained during our research and business requirements. After that, we prepared a user flow to utilize it in further design. Eventually, the selected flows were usability tested with a group of respondents representing our target audience.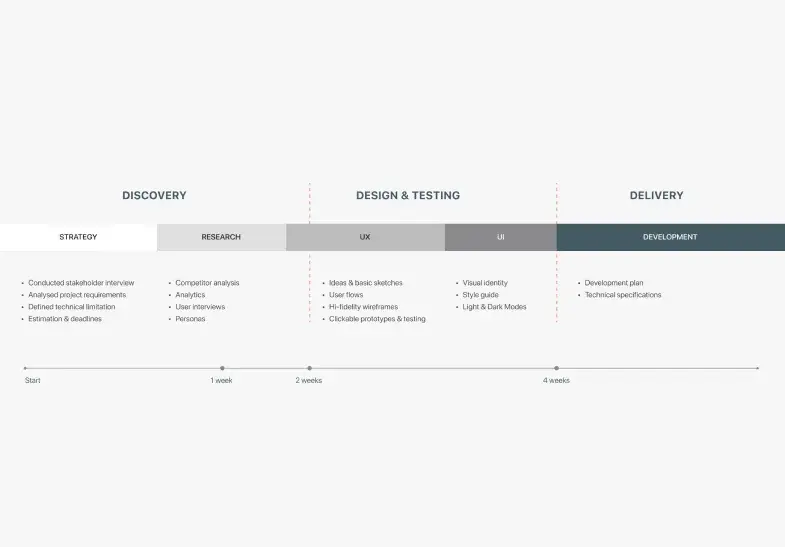 Design & Development stages:
Strategy
Research
UX design
UI design
Development
Wireframes
When designing the interface, our main target was to help our users focus on primary tasks and content.
Thus, we limited onscreen controls, making secondary details and actions discoverable with minimal interaction. We designed 16 high-fidelity wireframes to establish the ultimate user-centered structure and prototype that implements the customer's core business data.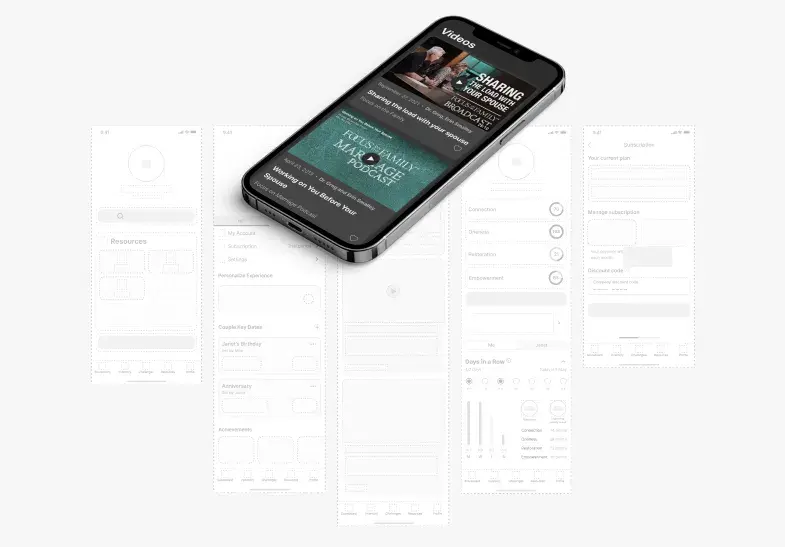 Key App Features
Inventory Menu
Questions appear one at a time, with color coordination representing which attribute they reflect. At the same time, the inventory menu shows the four attributes' scores below (CORE), giving users information at a glance. Questions are randomly selected from different CORE sections, and the same questions will not be repeated until all 48 questions have been done for another round. Questions are answered on a Likert scale, and users click the following question when complete. Over and above that, users can take a break anytime.
Statistics
Users can earn and control extra points from resources and challenges, analyzing their own statistics for a day, a month, three months, half of a year, or a year.
Challenges
Challenges are practical action items that are presented to users for bonus points. Each challenge is given a weighted score value (more difficult = more points). If you users do not want to confirm the challenge, they can do so later, and that unconfirmed challenge will remain in a pending state. Couples can see the status of challenges that are in progress and completed. Challenges are divided into 4 categories. Each category includes 3 different challenges per week. In total, the couple receives 12 challenges per week across all categories.
Resources Menu
The resources menu contains additional links to videos, books, and articles on the topic of marriage to help couples improve and better understand their marital relationship. Users can read articles on Safari, watch videos on YouTube, or buy books on Amazon - all of these features are available in the app.
Search Field
Nothing extra, just a standard search field to help users navigate the app.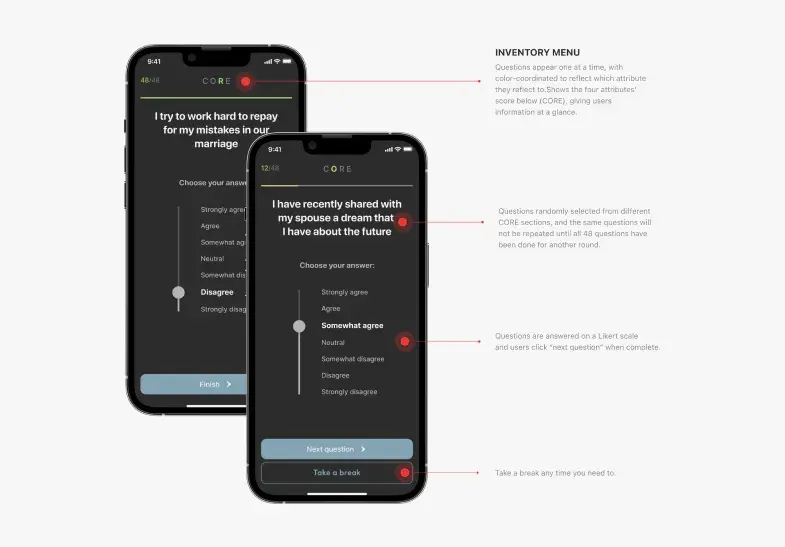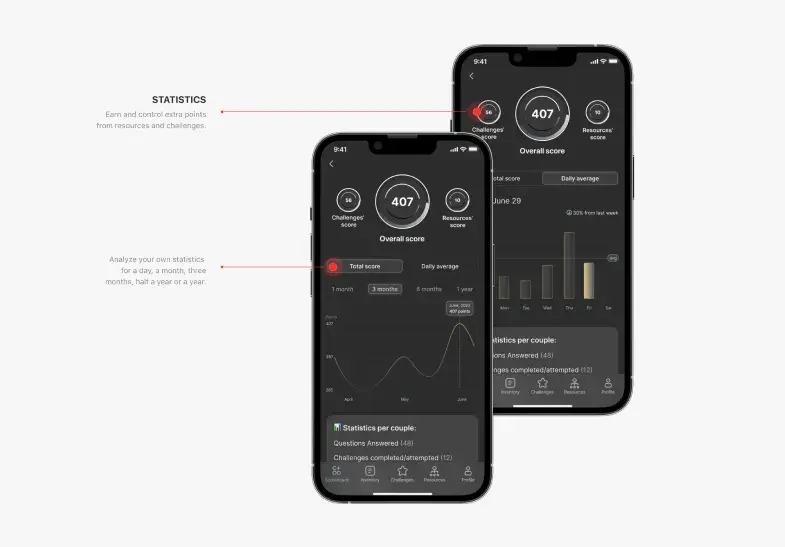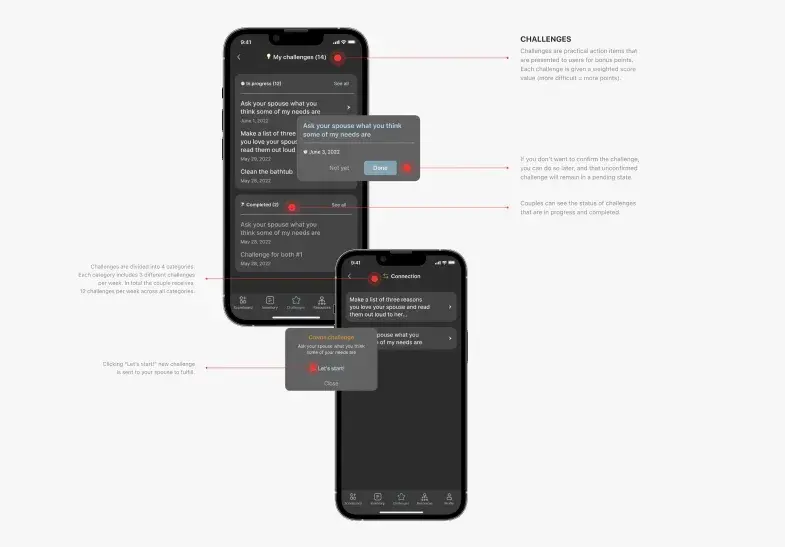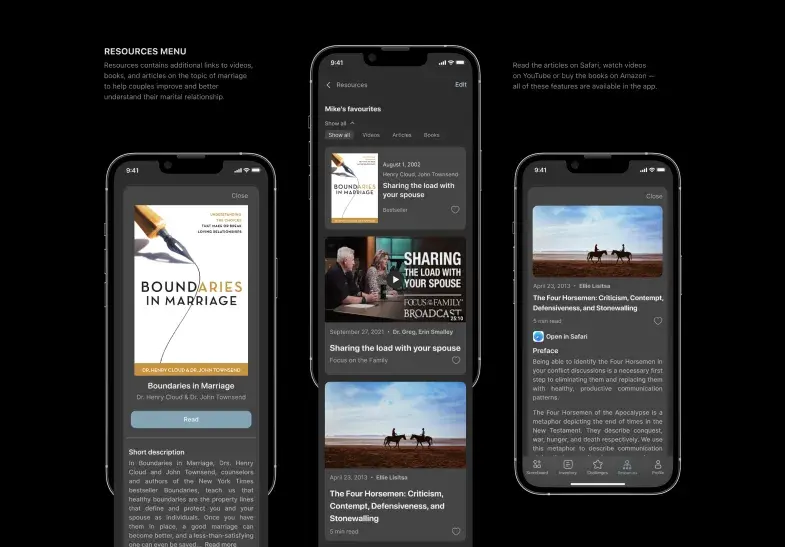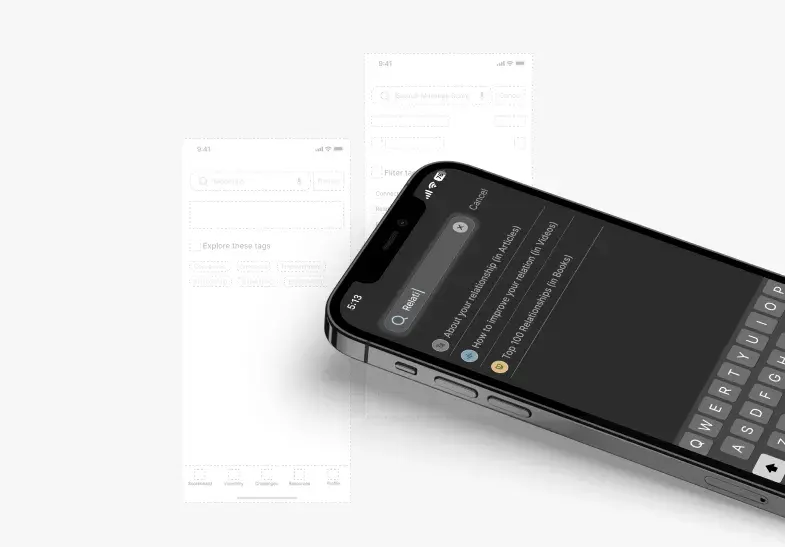 Key app features:
Inventory menu
Statistics
Challenges
Resources menu
Search field
Business Value
The app introduces unique individual assessments for each user based on the collected answers and points.
It is more discrete, accessible, and cheaper than real-life marriage counseling.
An easy-to-use and easy-to-navigate application that fills a gap between common dating apps and more intense programs/marriage counselors.
The app has both iOS and Android versions, making it more accessible to a broader cohort of potential users.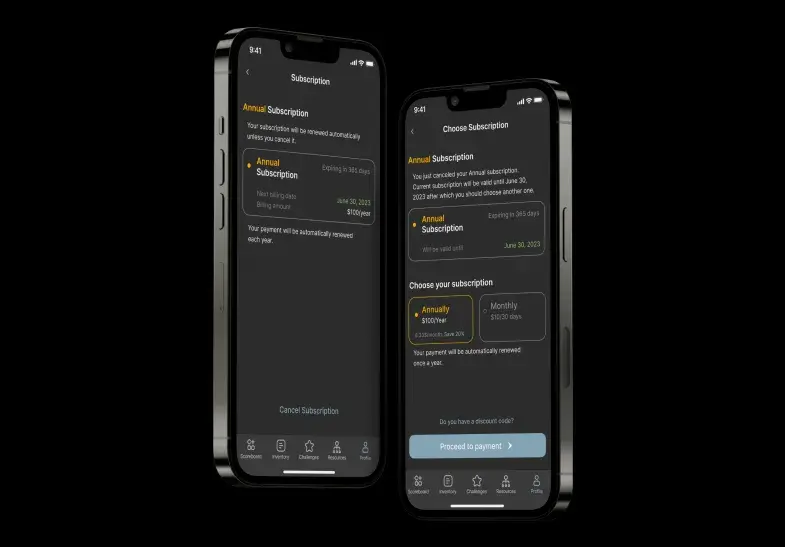 CONNECT WITH US WE'RE READY
TO TALK OPPORTUNITIES
THANK YOU! WE RECEIVED YOUR MESSAGE.
Sorry
something went wrong
One of our consultancy experts will get in touch with you shortly.
Please visit our portfolio to know more about us and the solutions we provide.
Customer's Quote
"It was a pleasure for us to work with the devabit team. They have proven their expertise by producing highly qualitative solutions for us. devabit experts helped us avoid costly and timely photo shoots of the jewelry by providing high-quality 3D renders. As we work with retailers, it was crucial for us to find an effective way of communication with them and automate operational processes".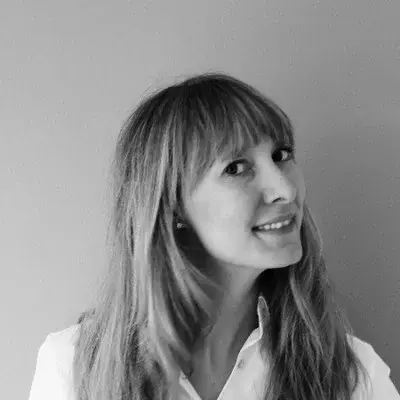 Sofie Langebæk
Digital Development Manager at Shamballa
USA